Soulive's Alan Evans and his label, Vintage League Music, have released "As Far As We Know," an uplifting soul ballad by Crushed Velvet and the Velveteers. Featuring an illustrious group of collaborators—including the BT ALC Big Band, Brother GoodLove and more – this project of Evans' will showcase the multi-instrumentalist's guitar skills.
At a time where the world might seem bleak and divided, Crushed Velvet and the Velveteers are here with a gentle track that carries a unifying message of peace, singing, 
As far as we know / We ain't too different / You and I could spend all our time / Make this world a better ride / Imagine the difference if we try.
Evans says of the collaborative project:
"I originally wrote the music for 'As Far As We Know' back in May 2019 with another VLM project in mind. I knew that I wanted to have Stephane (Brother GoodLove) singing on this song from the beginning. I didn't realize that Stephane would turn that working title into such beautiful and powerful lyrics—I was really blown away when he sent me the first demo of the vocal and couldn't wait to get it into full production but for whatever reason, it wasn't the right time. But once I had the idea for the new Crushed Velvet and the Velveteers album, 'As Far As You Know' being included was a no brainer. So during quarantine, Stephane cut the vocals and I called on my Vintage League Music family of musicians to fill out the song and the rest is history. Without a doubt, it's one of my favorite songs I've ever written."

Alan Evans
Stephane Detchou, who performs under the moniker Brother GoodLove, was born in Montreal to Cameroonian parents and has been surrounded by music his entire life. Genres like folk, jazz, soul, rock and reggae were central in his upbringing and would come to influence the music he would later produce. It is within soul where he explores his identity and sense of self, reflects on the world and contributes to a future he believes in—and "As Far As We Know" is no exception, a song in which he penned the lyrics for.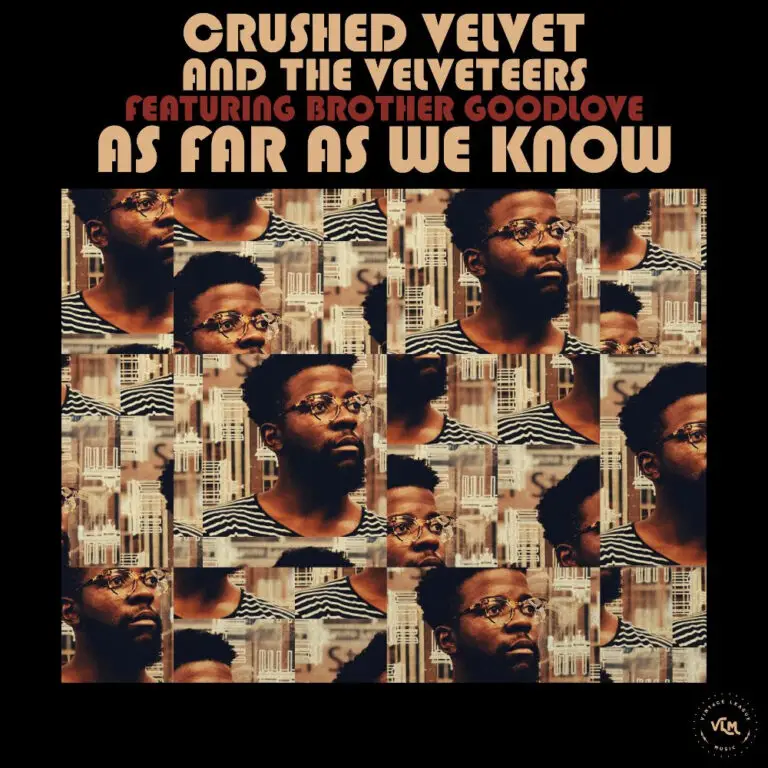 In addition to Brother GoodLove, "As Far As We Know" also features Darby Wolf on piano, Alex Lee-Clark and Brian Thomas of BT ALC Big Band on the horns, Ryan Hommel on acoustic baritone guitar, and Cynthia Tolson on the strings.
The official music video for "As Far As We Know," directed by Samuel Hall, sees Brother GoodLove travel around Washington, D.C. while pondering the profound message of his lyrics, including footage captured during the current Black Lives Matters protests in the area.