My Morning Jacket announced on Tuesday July 7 that their new record THE WATERFALL II would be released the following Friday with a special live stream the night before. This record had been teased over the last five years since THE WATERFALL was released in 2015, as they recorded enough material for a follow up. The first record was a break up record and THE WATERFALL II continues that theme, enrolling a dreamy southern rock as if the Beach Boys and Allman Brothers birthed a new cosmic force that is the ever evolving style of MMJ from album to album.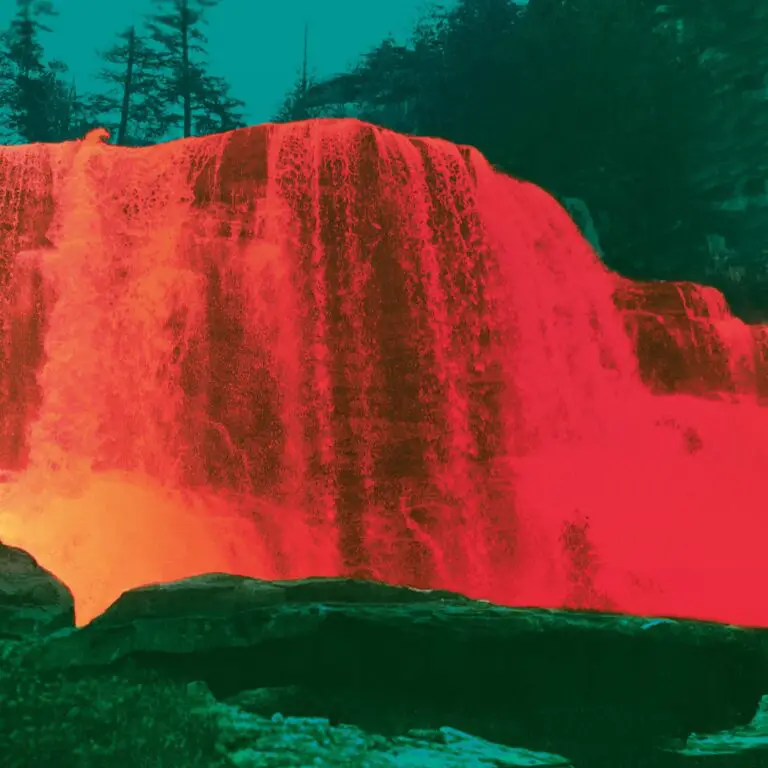 This new record was recorded seven years ago in Stinson Beach, CA and though three of the tracks had been heard as part of a Holiday release ("Welcome Home"), a soundtrack ("The First Time"), and a single ("Magic Bullet"), they fit so well into this psychedelic pop record that after 20 years as a band, it continues to showcase and highlight all the members. The back line of Tom Blankenship and Patrick Hallahan are tight and true, letting Jim James explore with his incredible vocal range, while Carl Broemel's guitar work weaves pattens through the record like birds in flight across a melting Pacific sunset. Bo Koster really shines on these tracks as well with his fantastic work on keys and backing vocals adding a radiant shine over the entire piece of art. Brittany Howard of The Alabama Shakes also lays down back up vocals.
THE WATERFALL II opens with "Spinning My Wheels," which the band performed on Jimmy Fallon July 15. "Hypnotized from doing the same old thing, It don't matter where you settle down, It sure don't matter where they put you in the ground, they only point of things is to break the spell and to love another day and live to tell," sings James.  What a fitting way to start this very hypnotizing track.  As mentioned, the theme of breaking up lingers, but in this writer's opinion, the message is one of peace and tranquility in discovering that change is what you needed most. Track two, "Still Thinkin'," starts out almost as a bouncy pop song and then delves into a wondrous cave a la Pink Floyd or "Dondante" from MMJ's album Z 15 years prior. "Climbing The Ladder" has some amazing tempo changes that keep the listener on their toes and remains very upbeat.  One could potentially see this as a fun opening song when live music comes back or first encore song.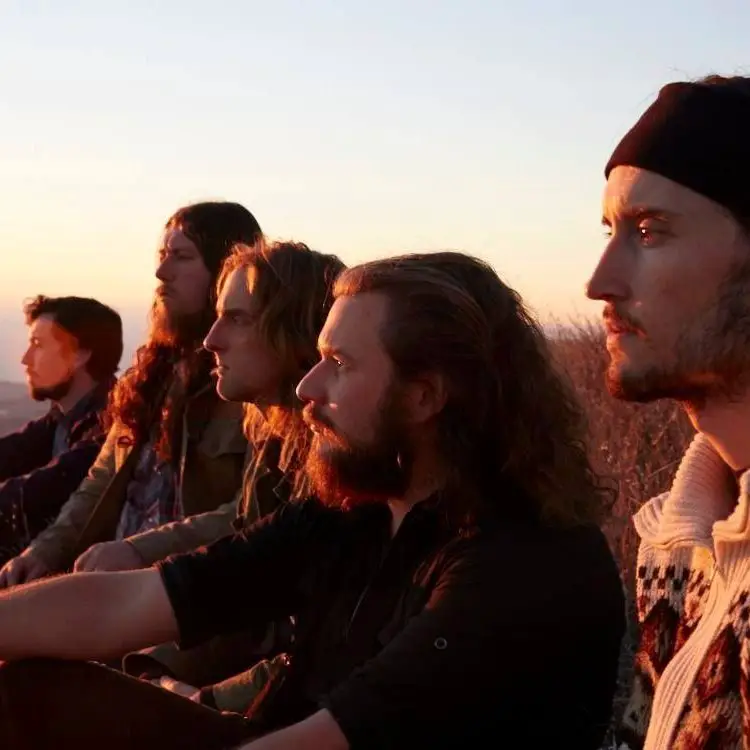 The second act of the record begins with "Feel You" and this is where the album starts to move into that dreamy phase, with a sentiment sung wonderfully and guitar interludes that drift like wind across the waves. It soars and moves as the band feels so tight but so loose at the same time. This is sure to be a fan favorite. "Beautiful Love (Wasn't Enough)" hits with biting lyrics and guitar solos, and that dreaminess turns into a locomotor chugging through. One could almost see this track on the Dylan album Blood On The Tracks. That driving force comes through again on "Magic Bullet," reminiscent of MMJ's work on Evil Urges' "Highly Suspicious" or Circuital's "Holding Onto Black Metal." If we still had Prince, this might be the music he would be making.
The third act as part of one gorgeous record begins with "Run It." The song itself is a meditation, a call for self discovery and a call for healing, the perfect song for a global pandemic, a Sunday morning, a drive through the country, and anyone searching for a bit of peace in their life. "If you ain't to kind, you ain't my type, I'm gonna run you out the door, Don't need that, Don't need ya anymore…" Koster's keys over the beat, Jame's warm voice, Broemel's sly guitar might make this the song of the summer. As the song drifts away, don't take your eyes off the road because you will get hit by what will most likely become a barnburner at live shows.
The first two minutes of "Wasted" set up a groove that Koster and Blankenship start turning up the dial on until it becomes a full on rocker. Just when you have spent every emotion you have on this record, and being floored by the penultimate track, "Welcome Home," centers you again. The song is like the last kiss of sun across the ocean as night sets in. The placement of each song on this record will keep it flying off shelves at vinyl stores as it is truly a full album. "Send bad habits on their way, let a new year start today, open arms are saying to you, welcome home, and as the snow glazed all the trees, I let my thoughts flow of the breeze, and the air rushed in my lungs saying to me , welcome home," sings James with another sentiment of being born again. Everyone is hoping for a new beginning in a new year where all people are welcomed home. The final track, "The First Time," reminds this writer of THE WATERFALL song "Only Memories Remain" which has found new life as a live track and has become part of some amazing sets these gentlemen put on.
THE WATERFALL II is a breath of fresh air, a surprise in these times of seemingly endless bad news.  It serves as a bright spot for fans of the band and also came with an announcement that there is another album entirely done, awaiting a release date, hopefully be followed by a run of shows.  New listeners of the band will find a group that has been at it for 20 years, from driving in vans, to playing Madison Square Garden on New Years Eve in their first 9 years, and sometimes having to take a breath for themselves.  Though their styles keep evolving, the message has always been clear with My Morning Jacket from Louisville, KY – love always wins and in this case can set your mind free.
Key tracks: Feel You, Run It, Wasted