The next two moe.ron Mondays on Nugs TV will feature a pair of shows from the State Theatre in Portland, Maine, which will also conclude the weekly streaming series.
These two shows did not allow taping and served as record release shows for The Conch, one of moe.'s best-received albums, receiving 4/5 stars in Rolling Stone. The shows, seen for the first time, will offer a glimpse at a band 15 years into their career. Tune in at Nugs.TV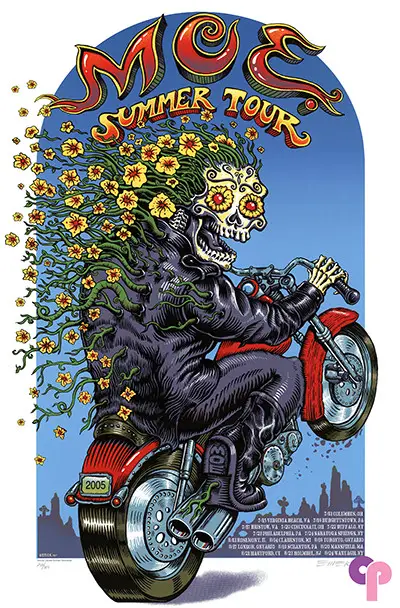 Setlist, June 10, 2005
Timmy Tucker, It, Lost Along the Way, Happy Hour Hero, McBain -> George, Tailspin, The Pit, Recreational Chemistry, She, The Road, Brent Black
Encore: Wind It Up, Blue Jeans Pizza, Crab Eyes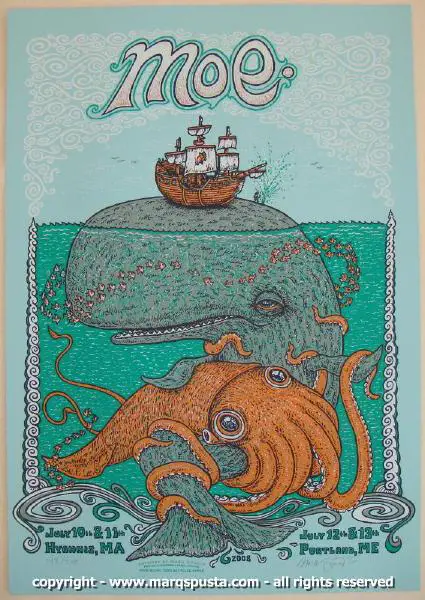 Setlist, June 11, 2005
Captain America, She, Wind It Up, The Road, The Pit, Kyle's Song, 32 Things, Wake Up, St. Augustine, Head, George, Rebubula
Encore: Plane Crash
Watch and enjoy "MacIntyre Range," featured on The Conch and inspired by the Adirondack Mountain range of the same name.