Frightened Rabbit's Tiny Changes released on July 12 pays tribute to the former frontman, Scott Hutchison.  The album is a collection of covers off their 2008 album, Midnight Organ Fight, which marked the band's breakthrough into the music scene. Originally, Tiny Changes was meant to be a celebration of the ten year anniversary of Midnight Organ Fight, to be released in 2018. The project was Scott's, and upon his passing it was shelved until this year. It has now taken on a new meaning for the band.
The title for the album comes from a lyric in the song "Heads Roll Off" in which Hutchison sang, "While I'm alive, I'll make tiny changes to Earth."  It's a fitting title for a work made to remember a man who did exactly that.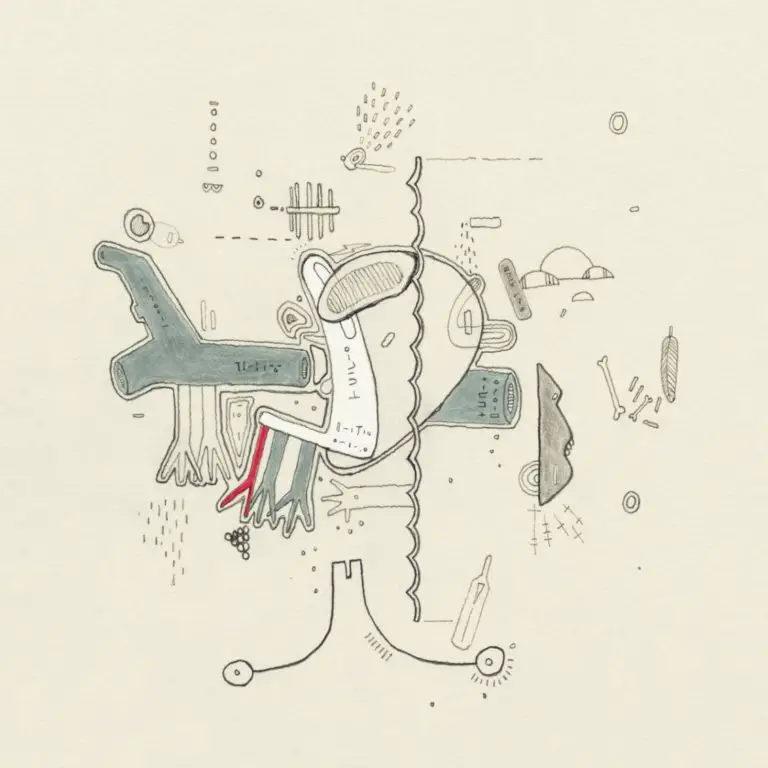 Whether Scott was aware of his reach, his songs impacted many. Hutchison's lyrics were always honest and raw, not hiding from the rough emotions stirred up by depression and his own thoughts on suicide. His voice was unmistakable, unique in its rolling Scottish tones and humble sound. Scott had a way of always singing from deep within himself as if he were imploring you for forgiveness for the flaws that come with being human.  Even in his final tweets under the moniker of his solo project, Owl John, Scott asked people to "Be so good to everyone you love. It's not a given. I'm so annoyed that it's not. I don't live by that standard and it kills me. Please, hug your loved ones."
Tiny Changes is also the name of the charity started by Scott's family, created with a goal to raise awareness about mental health issues amongst young people. To donate to the charity please go here.
Listening to the album Tiny Changes is incredibly cathartic. Each song is a loving memorial to a man who was cherished. The artists took it on themselves to produce a work that carried a tenderness to compliment the sincerity of Scott's original vocals.
It's hard to escape the echoes of Scott's voice while listening to the album. Even while hearing the covers, his voice still lingers at the edges, vulnerable and raw.
The album begins with Biffy Clyro's cover of "The Modern Leper." Biffy Clyro is a fellow Scottish band who Frightened Rabbit originally toured with in 2008, around the release of Midnight Organ Fight.  In the album liner, Grant Hutchinson, Scott's brother, says that Biffy Clyro "gave us inspiration and motivation to be as true to ourselves as we could but still aspire to be as big as we hoped we could be."  
The song, originally performed with gentle honesty, takes on a harder edge. There are moments of softness when Simon Neil's vocals are just a quietly spoken plea, but these moments are broken by the jagged rhythms of the guitars. When talking about the song itself, Biffy Clyro comment that "There are very few songs I wish I'd written: 'The Modern Leper' is most definitely one of them."  It's easy to understand why. The lyrics are brutally sincere, speaking to all the times a person has felt too inadequate for the person they love, too crippled by their own faults and unable to believe that someone would still find value in them. Despite the disbelief throughout the song, there is an ending note of hope, a promise to start over, beginning with a simple conversation about their day. 
Another particular track that stands out is Benjamin Gibbard's cover of "Keep Yourself Warm." In the original version, the song builds, progressing in momentum until the music stills, and you are left with Scott's voice. It's as if he's teaching a lesson. As Scott sings, "It takes more than fucking someone to keep yourself warm" it is almost as if he has come to the realization himself. The naked reality of the lyrics contrasts against the music which comes across as almost upbeat and hopeful.
Gibbard approaches the song through a haunting distance as if he is transmitting from afar. His words are slightly obscured, only bringing about clarity at the same point in Scott's version where the music stills. Once more the song crescendos and crashes into you with a wave of emotion. Gibbard found this song particularly striking because he, "…had never heard anyone write about the ugly side of sex with such brutal honesty…"
This album is meant to be played on long winding car rides into the night with someone you care about.
When Frightened Rabbit released their album Midnight Organ Fight, they were unaware of the presence it would have on the indie music scene. There was something about the juxtaposition of the hopeful upbeat progressions of the music and the seriousness of the lyrics that struck the heartstrings of listeners. Tiny Changes speaks more to the nature of the lyrics, the singers' are voices softer, and the songs take on an entirely different tone than they had before. Scott's raw nature, his willingness to be vulnerable with the world left a mark with his fans. Tiny Changes serves as a loving memorial and a bittersweet reminder of what has been lost. 
Key Tracks: The Modern Leper, Old Old Fashioned, Bright Pink Bookmark