Baldwinsville's picturesque Papermill Island was the scene for a gathering of upstart and veteran alternative rockers Friday night as the Big X Cuse, presented by Syracuse alt-rock station 95X, rolled into town.
The second-year event featured veteran alt-rockers Silversun Pickups alongside singer-songwriter Meg Myers, indie pop duo I Don't Know How But They Found Me, and Syracuse-bred shoegazers Trench.
Silversun Pickups wasted no time getting into their brand new album Widow's Weeds, opening the show with the slow building lead-off track "Neon Wounds" and the second track from the album "It Doesn't Matter Why." Joe Lester's synth and backing vocals from bassist/vocalist Nikki Monninger provided a dreamy, danceable feel, complete with handclaps in the latter tune.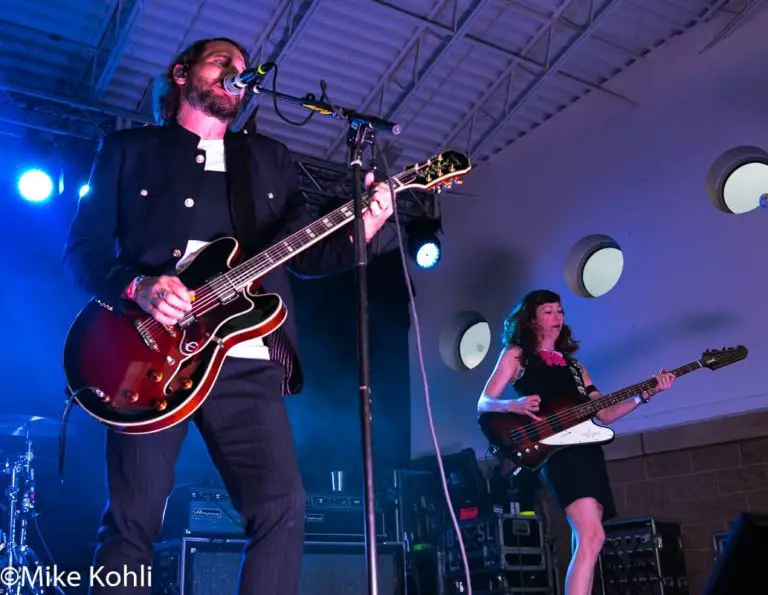 The band got into rock star mode with a couple of early career tracks. "Well Thought-Out Twinkles" featured some stellar distorted basswork from Monninger and intense beats from the band's secret weapon, drummer Christopher Guanlao. "Panic Switch" from their 2009 breakthrough album Swoon followed, kicking the crowd into high gear. Guitarist/vocalist Brian Aubert whipped up a frenzy playing to the sides and front of the stage while furiously riffing.
A mix of old and new songs throughout the night kept fans on their toes. The new songs were as well-received as the standards, showing a band still at the top of its game. They closed out the set with their hit "Lazy Eye," introduced by Aubert asking the crowd to promise to meet back here at this beautiful island in ten years to catch up with each other.
Preceding Silversun Pickups was singer-songwriter, Meg Myers. In her stripped-down set, which included just Myers and her guitarist, she proved that's all that was needed. Her voice, at times a whisper and other times a roar, commands the listener's attention. Shades of Tori Amos and Kate Bush can be heard in her vocal style, the latter influence coming to the fore in what was the highlight of Myers's set, a cover of Bush's "Running Up That Hill." Myers has the songwriting chops, passion, and vocal ability that will have her sticking around for a long time.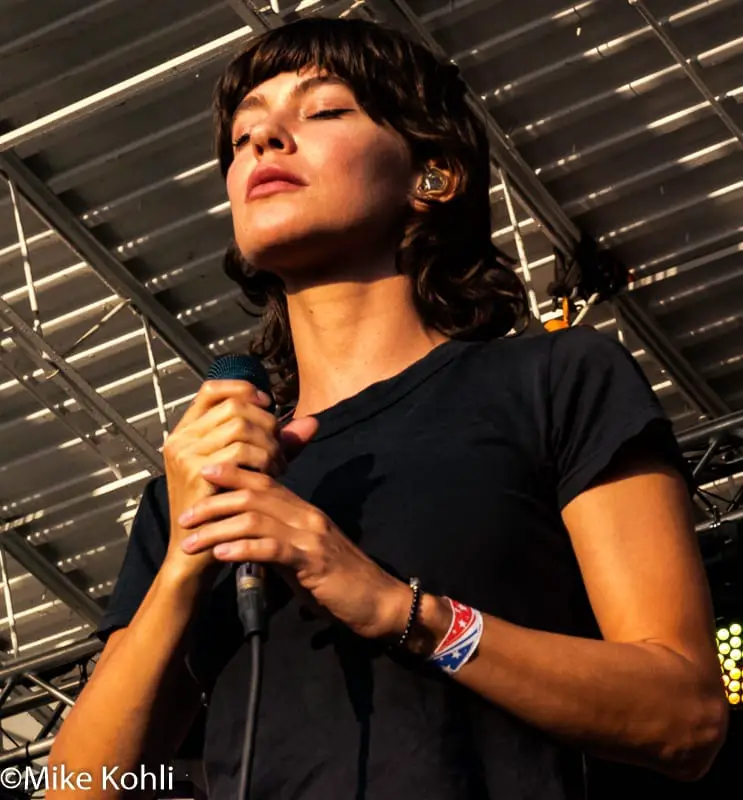 The unwieldy-named I Don't Know How But They Found Me had early-arriving fans dancing along to their electro-pop bass and drums that recalled Panic! At the Disco, which shouldn't be surprising as bassist/vocalist Dallon Weekes spent several years touring with Brandon Urie's ever-changing Las Vegas outfit. Weekes had a tremendous stage presence and utilized an array of pedals and synths to round out the duo's sound. Drummer Ryan Seaman was a whirlwind behind the kit the entire set.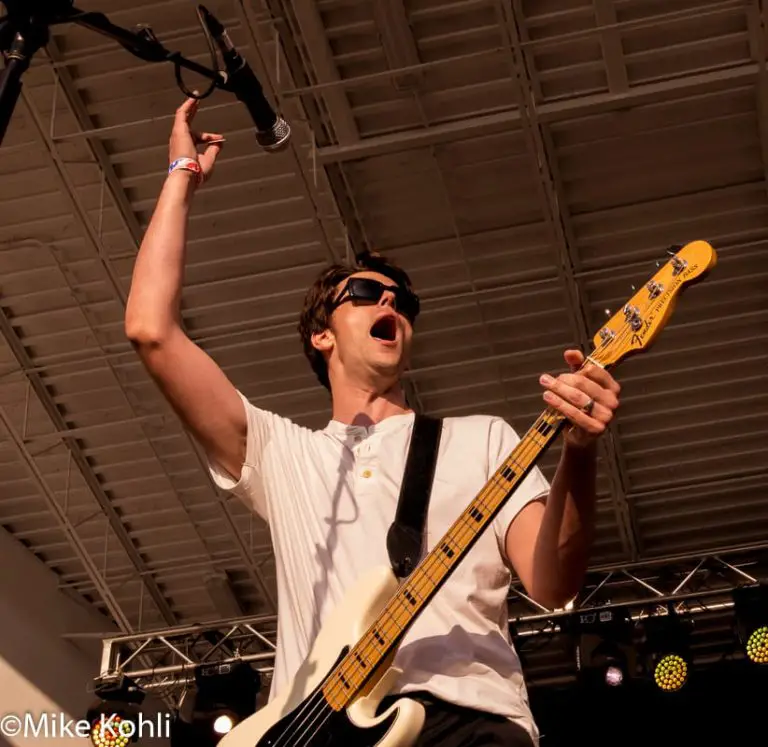 Opening the evening was Syracuse-based alt-rockers Trench. Their sound echoed mid-90s shoegaze bands such as My Bloody Valentine and the Jesus and Mary Chain with an emo slant. Vocalist/guitarist Chris Reilly's dreamy vocals complimented guitarist Ron Ballweber's distorted guitar to belie the sun-swept skies of Baldwinsville.
Trench has been getting a lot of play on local airwaves, especially the weekly 95X show Locals Only, hosted by recent SAMMY Hall of Fame inductee Scott Dixon. The station, along with its sister station, The Rebel, has long showcased local talent not just in specialty programming but during the day as well. The number of people at the front of the stage as Trench began playing is a true testament to this type of counter-programming local radio is doing to combat the rise of streaming and satellite radio. Also of note was the near-sellout crowd filling this island in the middle of the Seneca River. Alternative rock has evolved to include several different styles, many of which were represented at the Big X Cuse, and it is alive and well.