Photo by Meghan Alexander
Cousin Earth had everybody shaking their shamrocks last Saturday night at Scottish Dave's Pub in Clinton, Connecticut. With their signature arsenal of whimsical instruments, the Brooklyn-based band took to the stage in full force… and full green!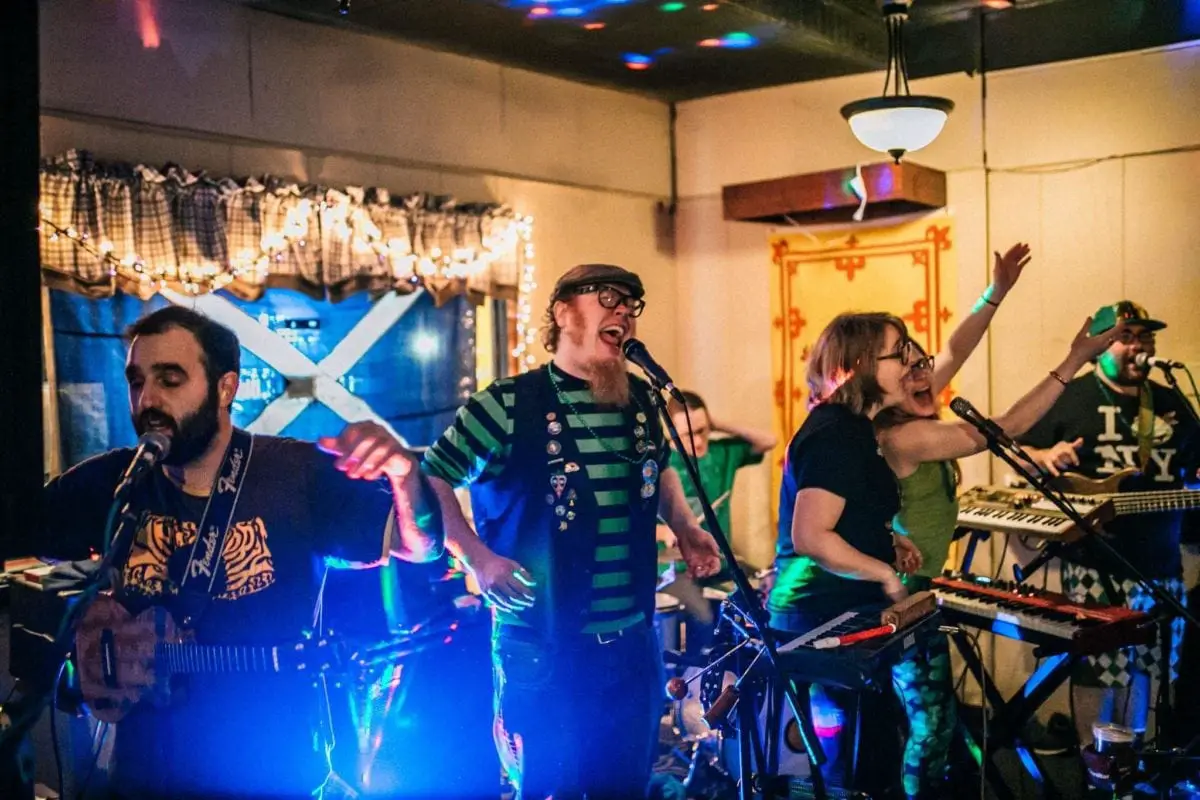 Drummer Nate Searing set the pace all night with unwavering energy. Corey Feldman plucked his pint-sized Kala U Bass while Joey Calfa served up roaring solos on his electric uke, proving that great things do come in small packages. Tara Lawton and Terry Brennan's vocals are larger than life, adding catchy and clever lyrics to the band's memorable melodies. Add to the mix a melodica, slide whistle, vibraslap (a quirky little instrument that brings me straight back to my middle school band days), train whistle, megaphone, and banana shaker, and you have the marvelous musical machine that is Cousin Earth.
Amidst their original songs, the band enjoyed breathing new life into old favorites, starting off with a nostalgic rendition of "Zelda", then later resurrecting Natalie Portman's hilariously raunchy SNL rap, and eventually getting the whole bar clapping and bouncing to Nathanial Rateliff's "S.O.B.". Even the bagpipers were getting their jig on.
The crowd also had first dibs on the band's new album, Human Music. It's not set to release online until next month, however the band had the first physical copies on sale at the show. Be on the lookout for the official release on 4/27, and if you're in NYC, they are throwing an album release party that night at the Bowery Electric.