A punk show headlined by St. Catherine's, Ontario's Inhalants will take place Feb. 2 at Spark Contemporary Art Space on East Fayette Street in Syracuse. The show will also feature a litany of New York State punk and hardcore bands, including Troy's Your Brain on Drugs, Syracuse oi/street punks, the War Lovers, Syracuse old school punks, Lucky 33, Syracuse skate punks, the Shuvits and another touring band to be announced.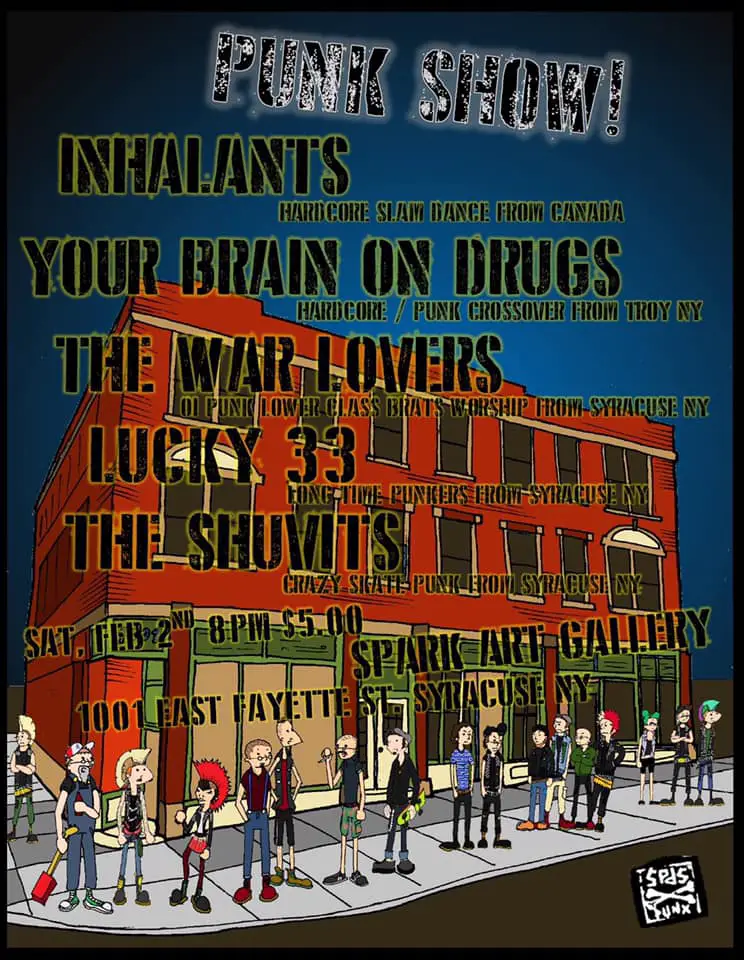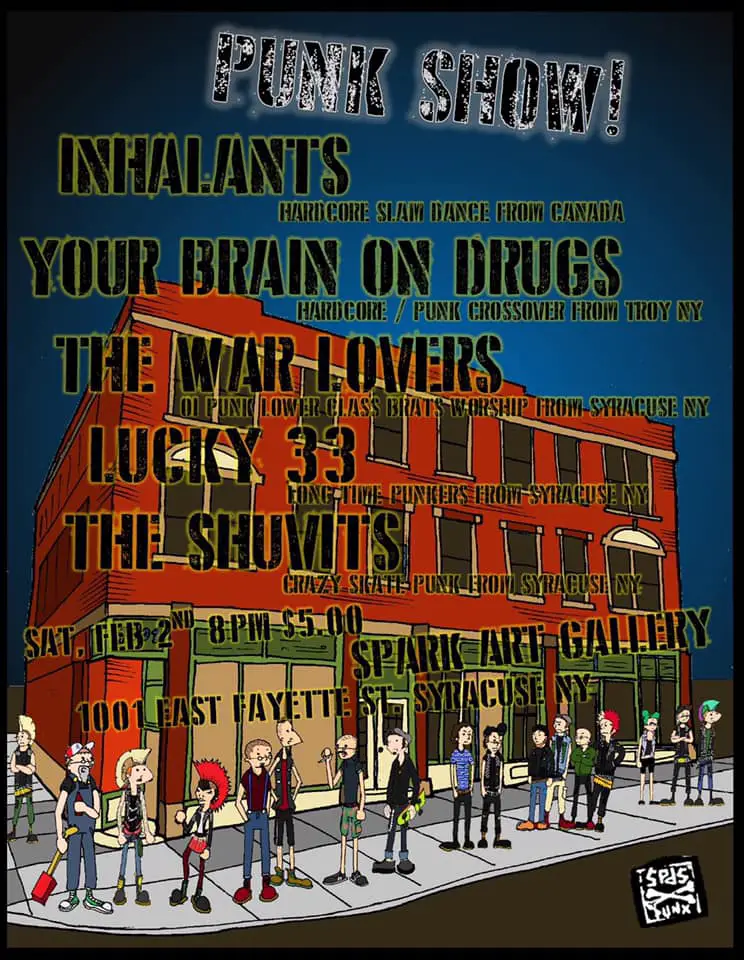 The $5 show starts at 8:00. Tickets will be available at the door. Proceeds are for the touring band. There will also be an array of out of print hardcore and punk t-shirts available for $5.
Lucky 33, a veteran of two Vans Warped Tours, is currently working on new material. This show will be the band's first with new guitarist/vocalist Zac Birdslow and last show until their second annual Punk Rock BBQ on Memorial Day weekend.
Check out the official video for their song "Paycheck" below. The song is a solid mix of high energy, late '80s-mid '90s era punk with shades of pop-punk thrown in. The band has found a second home in Rochester of late and is looking to further their success in their hometown of Syracuse and beyond.
This low-cost show is the perfect opportunity to check out what's happening in the Syracuse punk scene. For more information, follow the event page here.