Held the final weekend each and every year, the Great American Irish Festival (GAIF) is one of Central New York's favorite July events. Mixing it up this year by reducing the numbers of days of the festival to two may have welcomed a few grumbles, but for the most part was a highly successful decision as crowds were full and constant at all of the activities underway.  Adding a few choice events this year like Sean Finnerty and Colum Tyrrell, two very funny Irish Comedians from NYC, and a Sip and Paint gave festival goers additional options for fun and frolicking.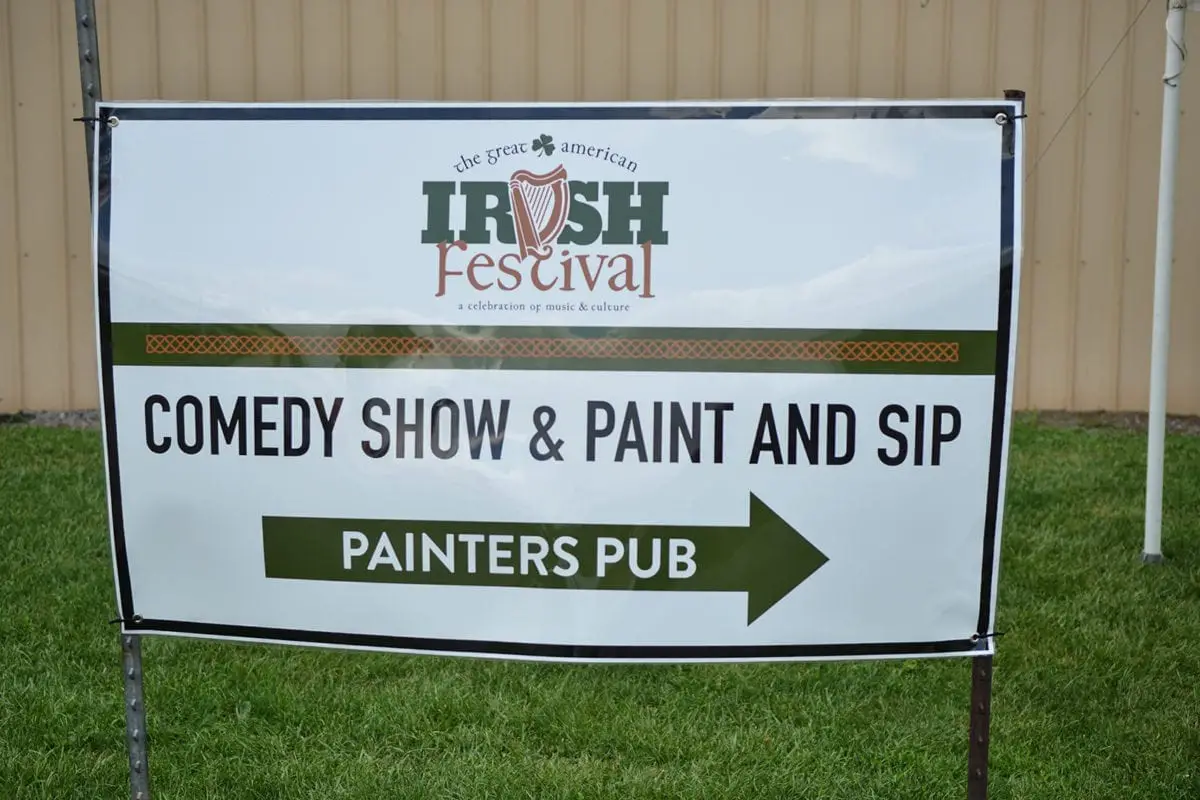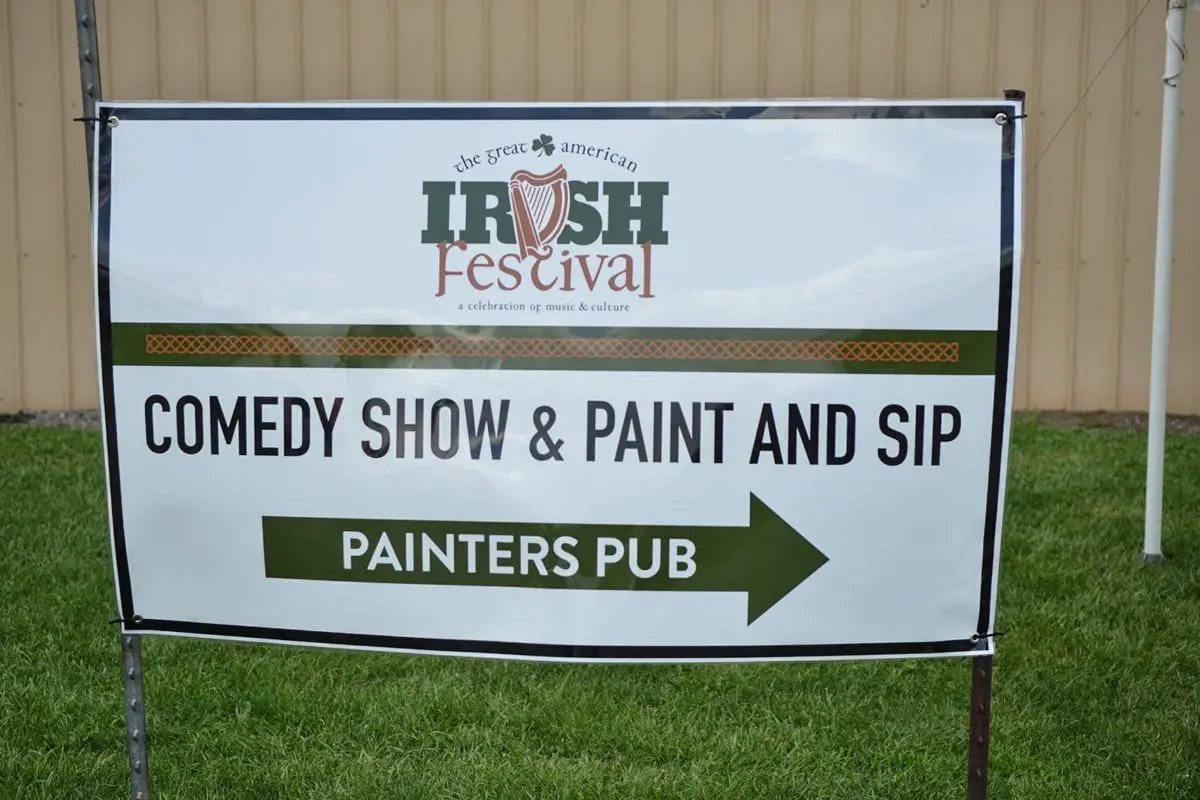 With a full lineup of Who's Who in Celtic Music, Friday night kicked off the fun with The American Rogues, Enter The Haggis, We Banjo 3, and The Elders on the Contemporary Stage, while fan favorites The Moxie Strings, The Gothard Sisters, Arise and Go, and Searson played on the Traditional Stage.
Great American Irish Festival
You find at this festival there are two types of attendees: the ones that pick a stage and watch from beginning to end and the stage jumpers, such as myself, who try to capture every moment of every artist on all stages.  This can become a bit daunting at times, trying to be in two places at once.  However, if you were hopping back and forth between stages throughout the weekend you were pleasantly pleased to see that you were able to catch a major portion of each set without missing any of your favorites.  The scheduling was meticulously organized so that everyone could enjoy every band.  Well done GAIF band schedulers, well done.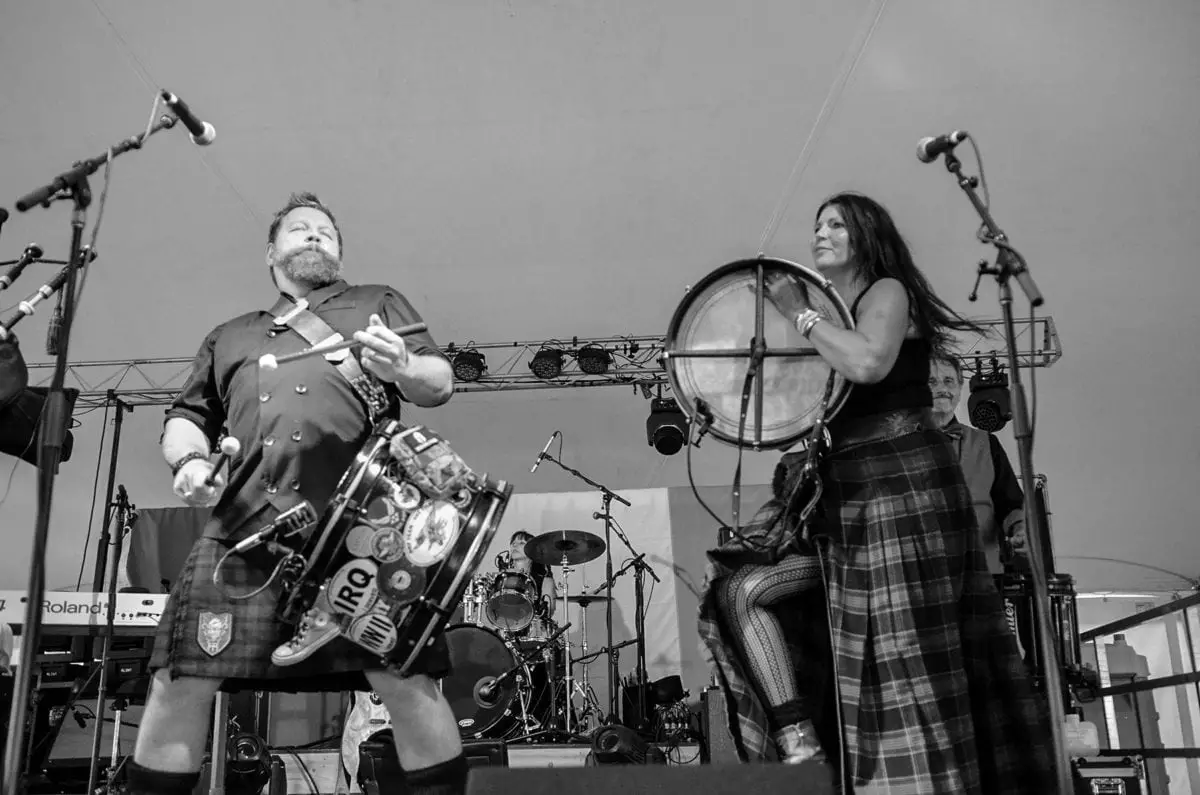 Over on the Contemporary Stage Friday night (and Saturday as well), The American Rogues solidified themselves as festival favorites as their high energy ensemble of percussionists ramped up the crowd and laid down the beat that catapulted the weekend into one of the most successful yet. This ever-changing group has more than 17 members that alternate shows throughout the year, hailing from all across the US and Canada.  These musicians come together to give fans an electrically charged set of Celtic music at its finest. Meandering around the festival grounds throughout the weekend, there was constant chatter about their new favorites at the festival, The American Rouges.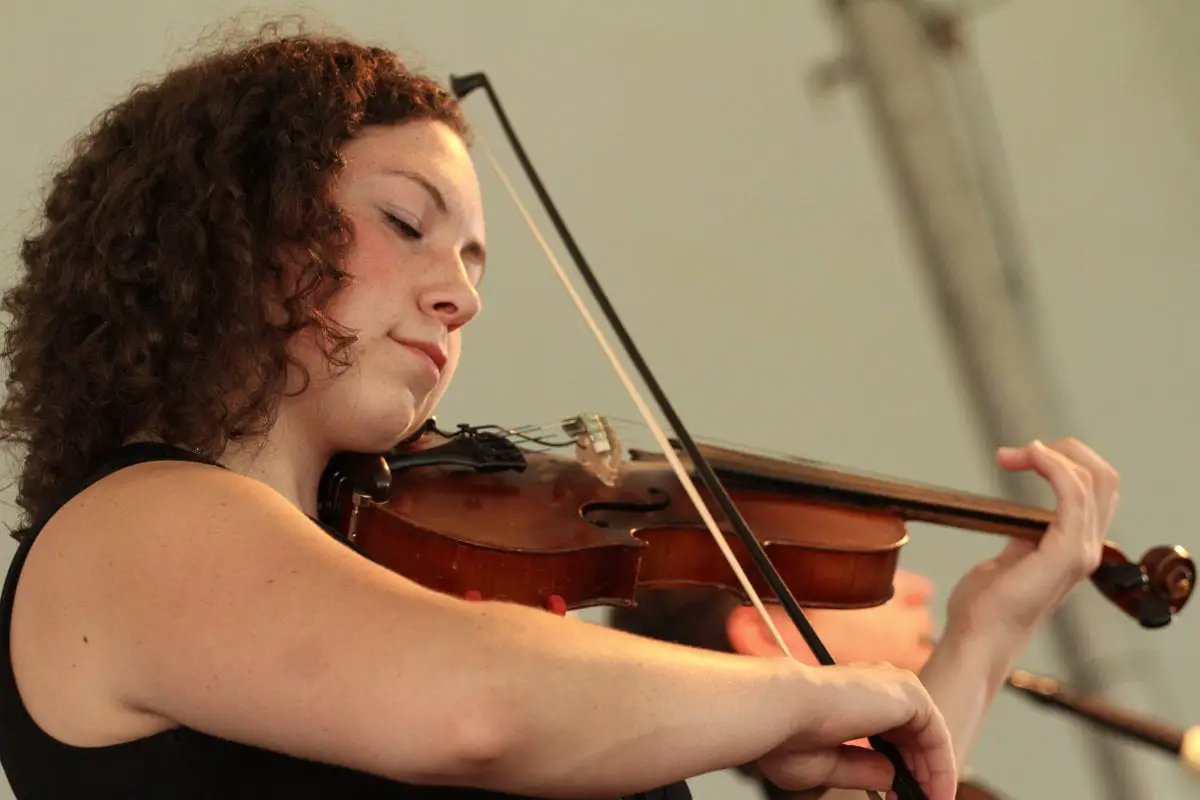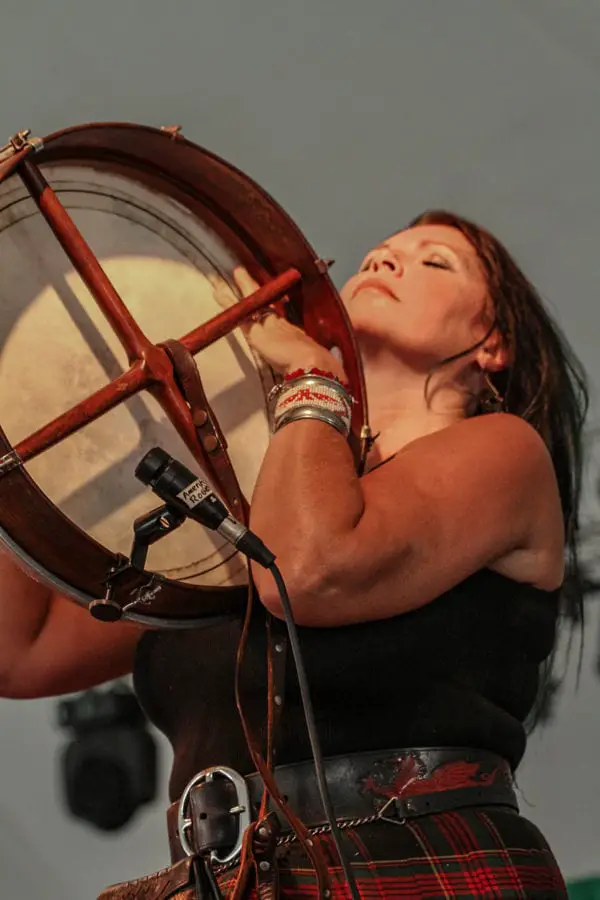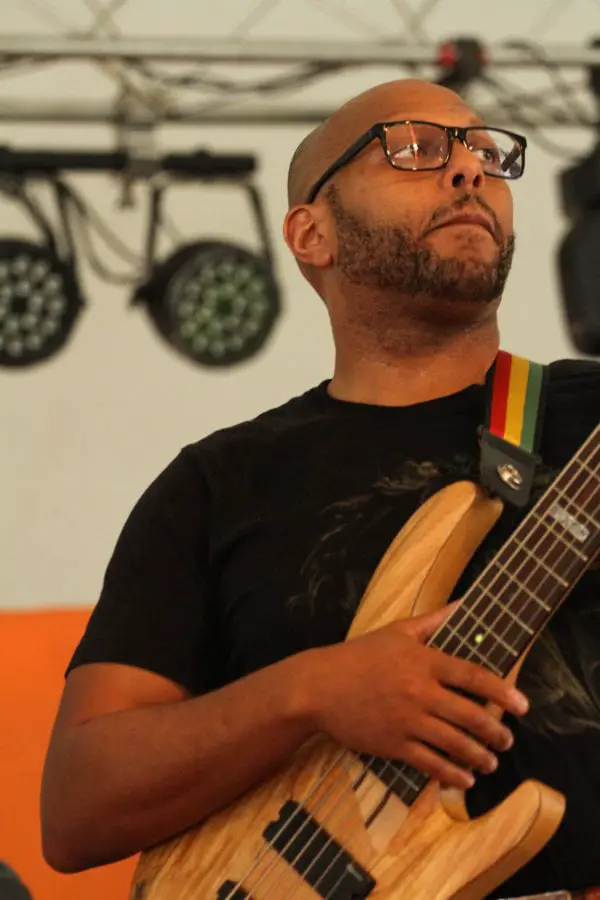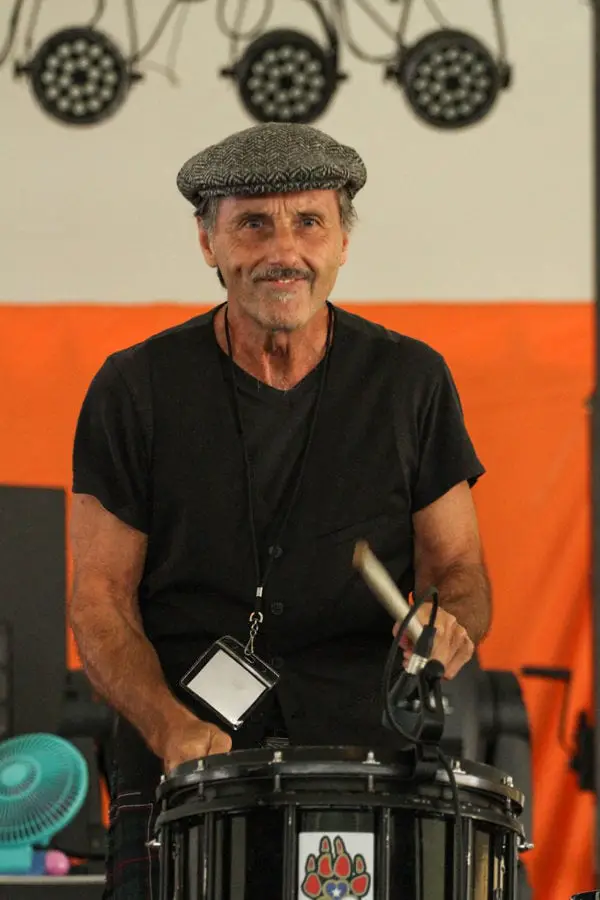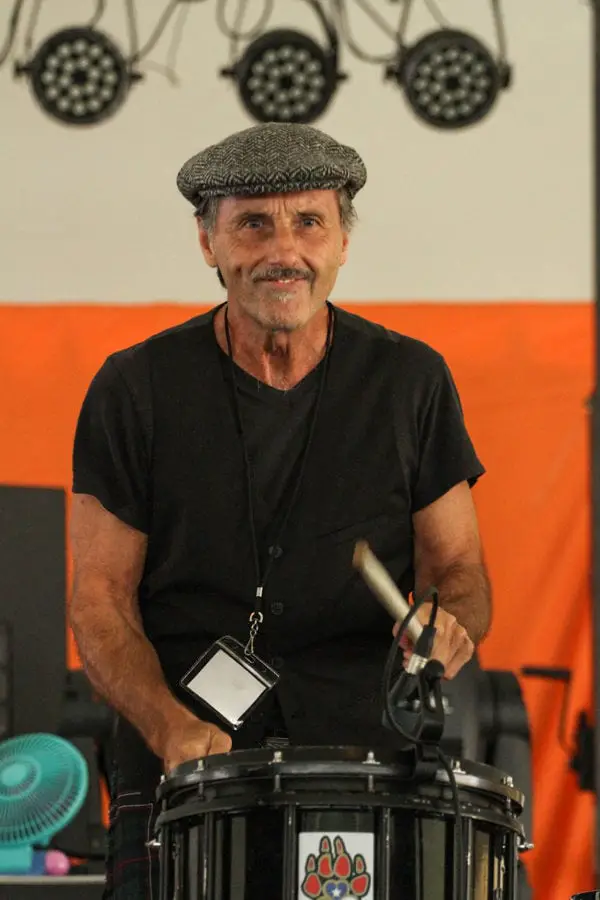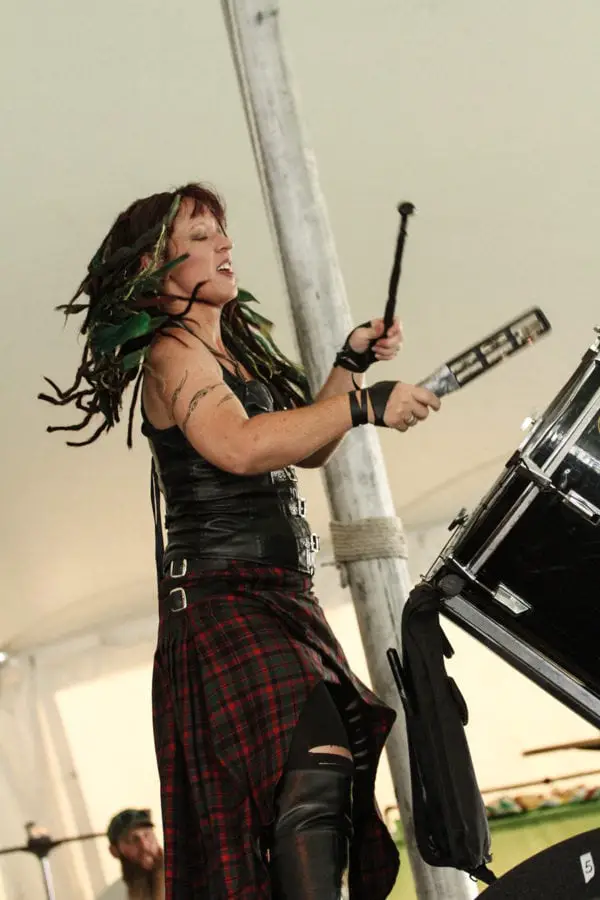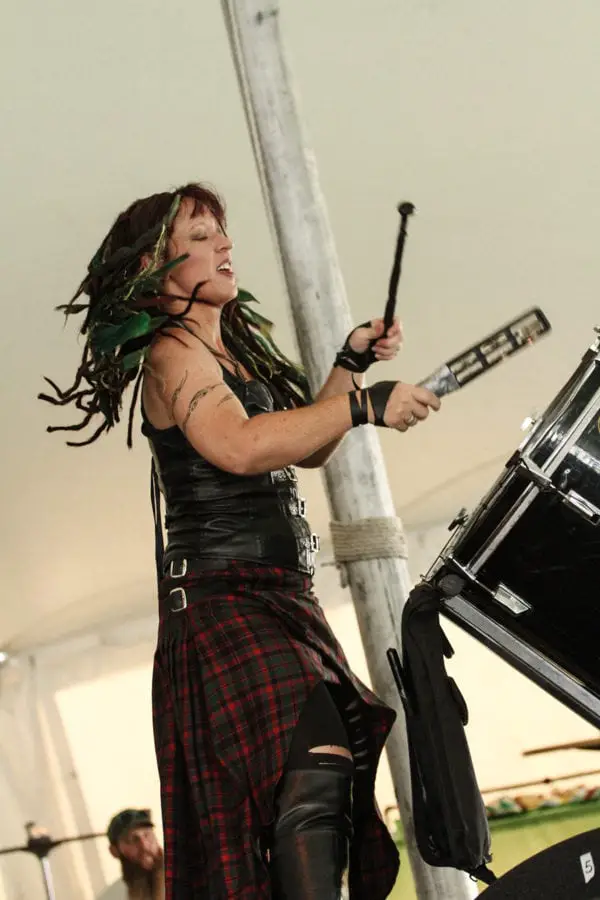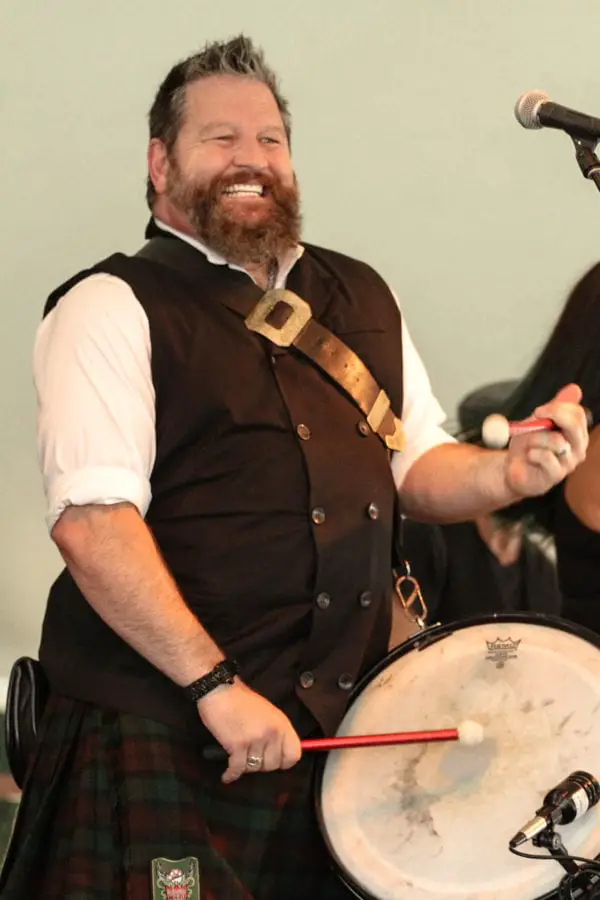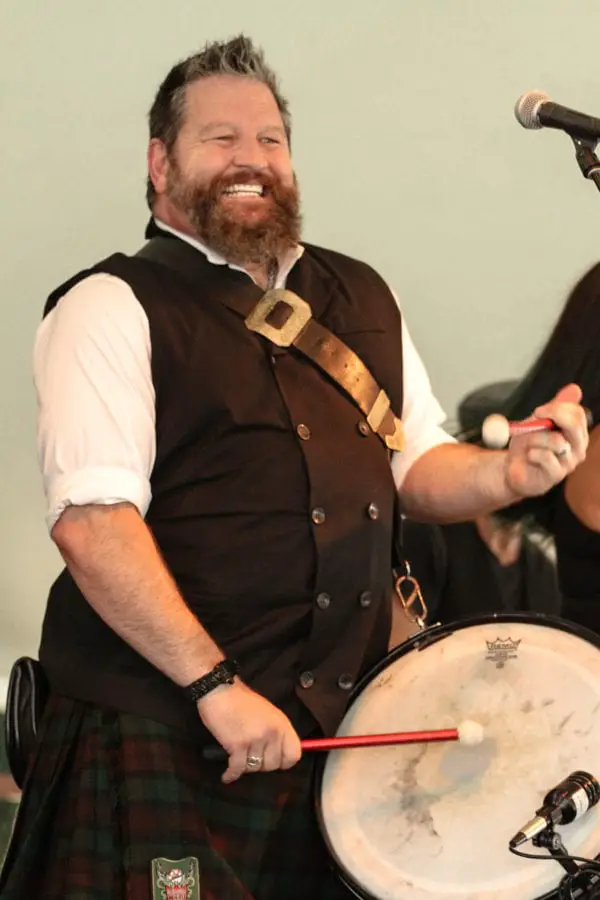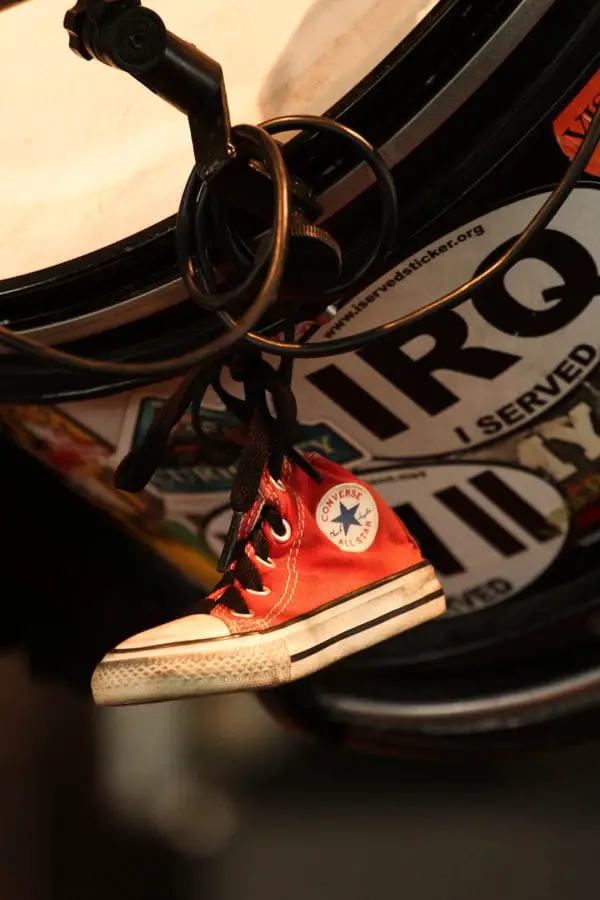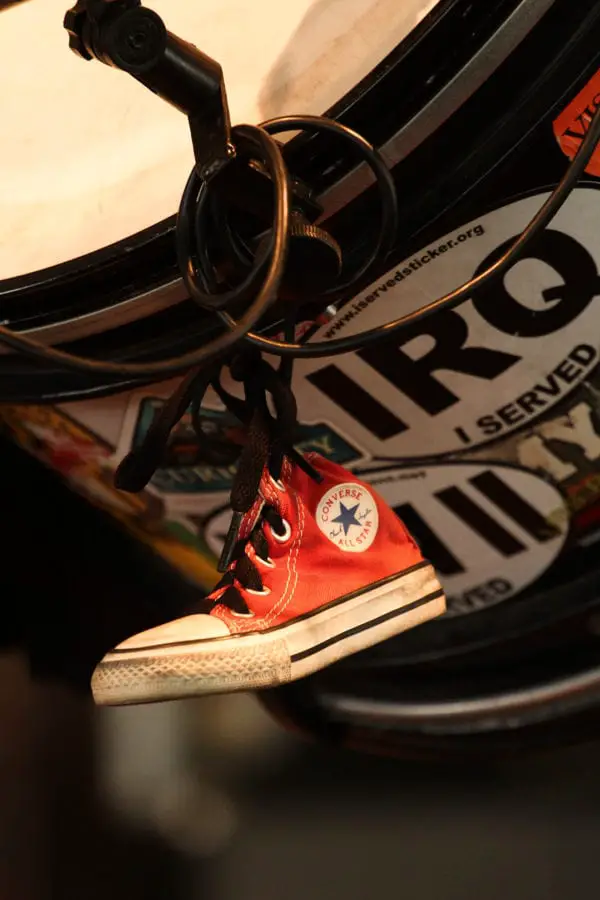 Under the Traditional Stage's pavilion, Diana Ladio and Alison Lynn of the Moxie Strings got the party started.  These two electrify every crowd they play for with their unique sound of electric cello and fiddle.  Their blend of Celtic and classical sounds, blend beautifully to entrance all those that hear them.  Joined this evening by special guest David Howley of the band We Banjo 3, and Kian Byrne on Saturday, they set the tone for all those looking forward to a traditional Celtic experience.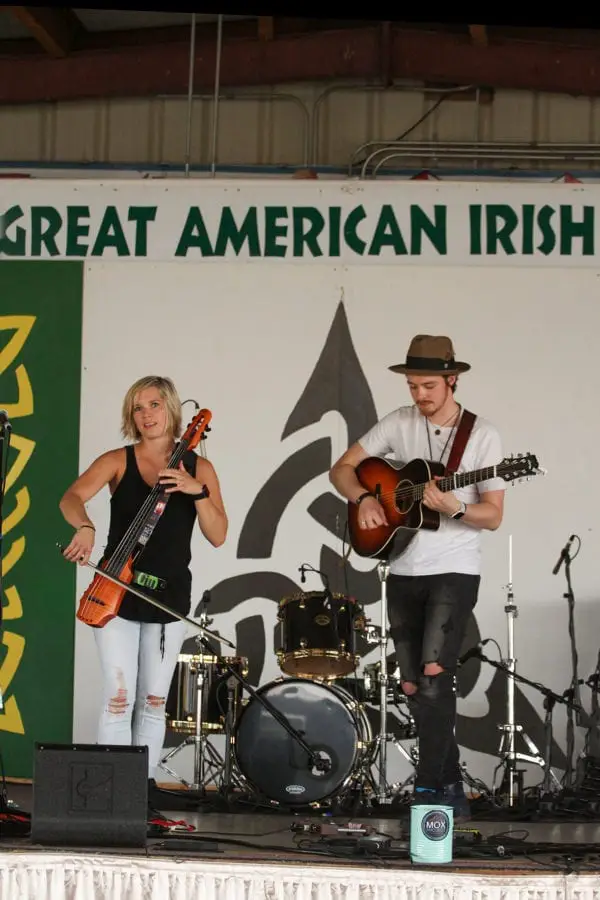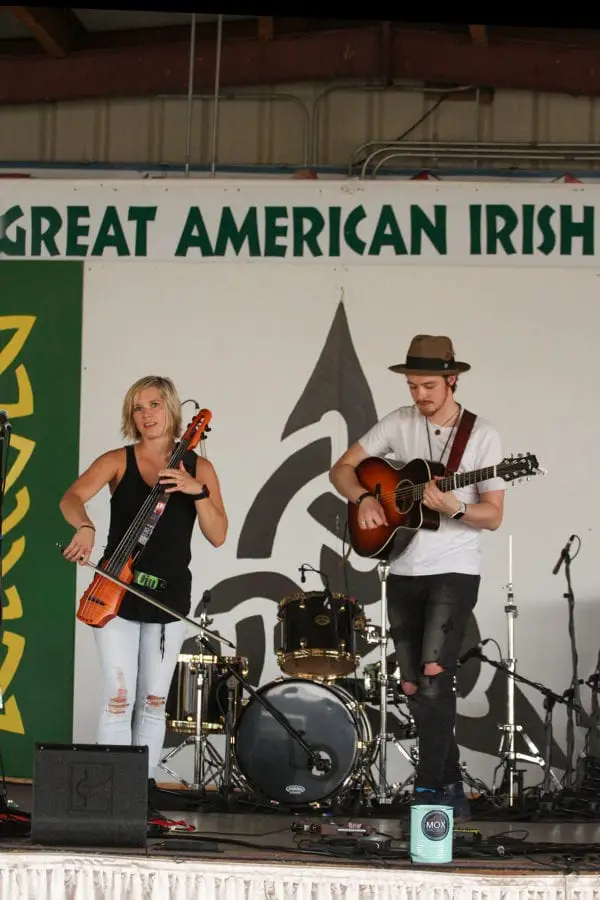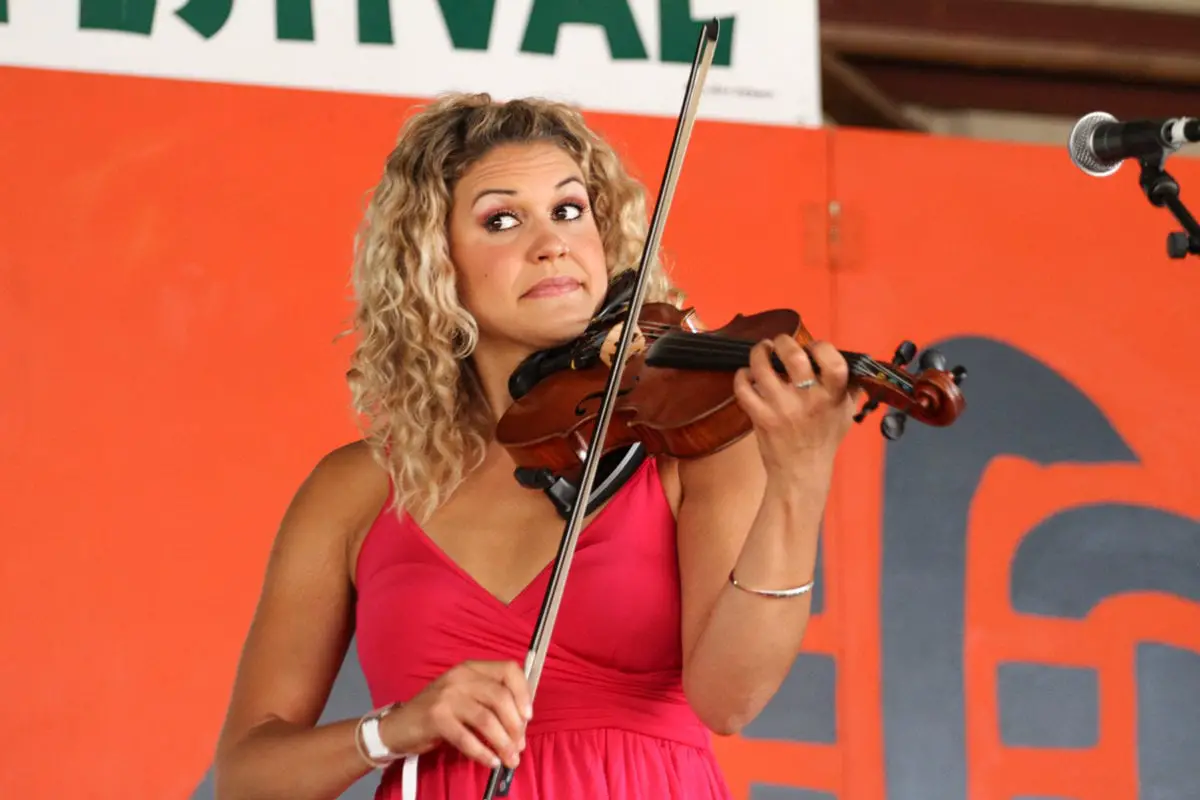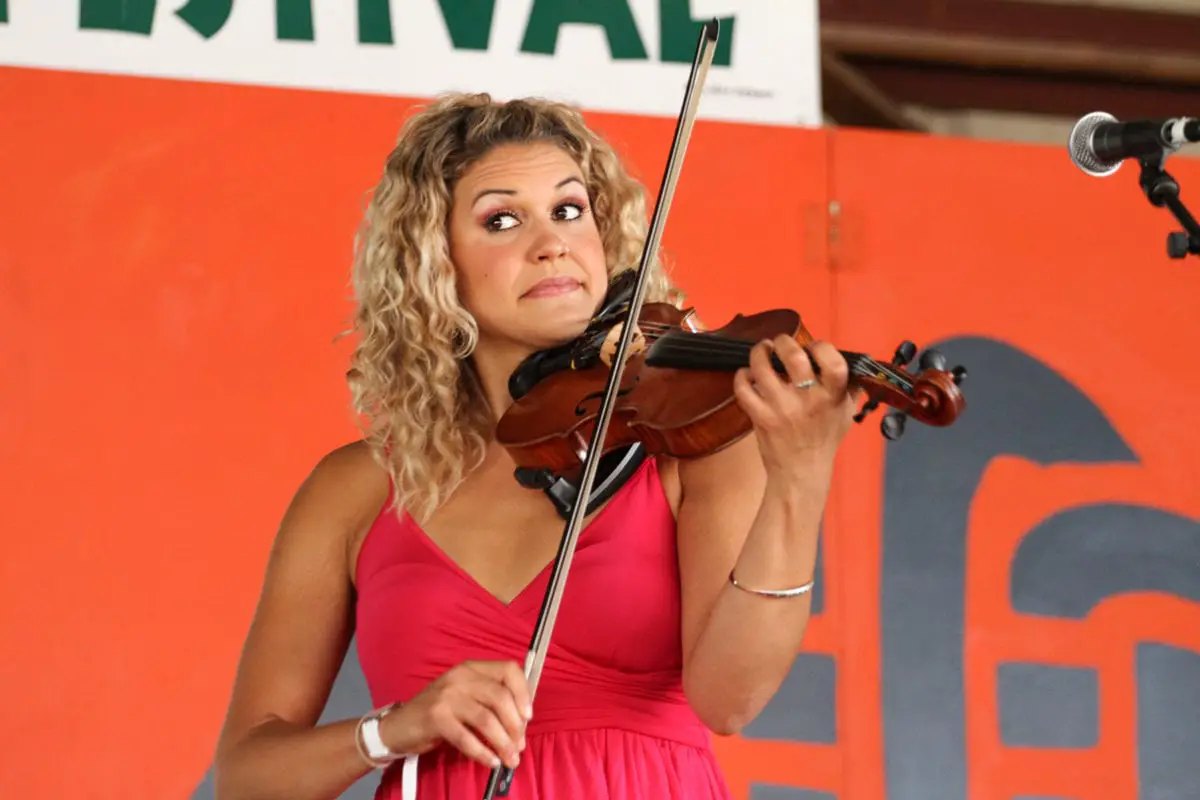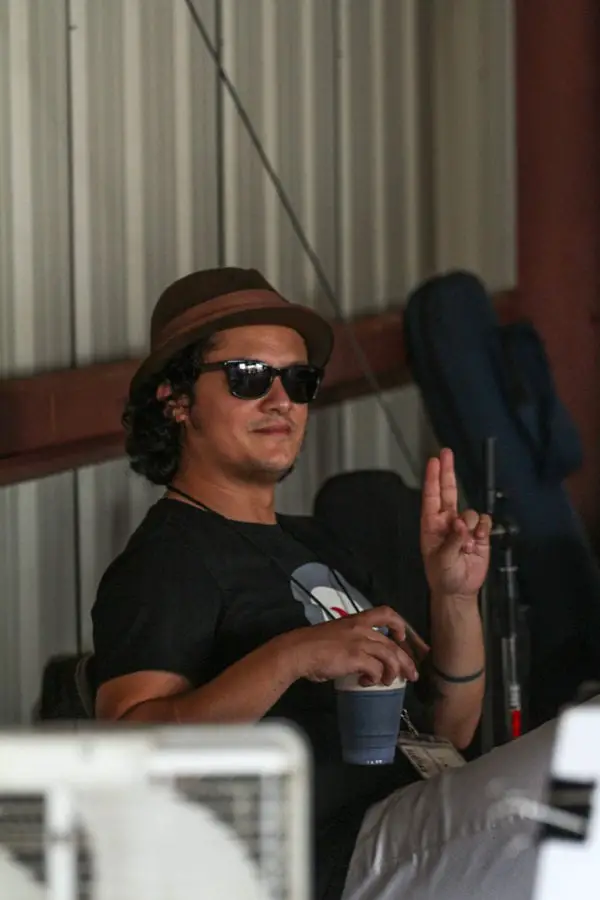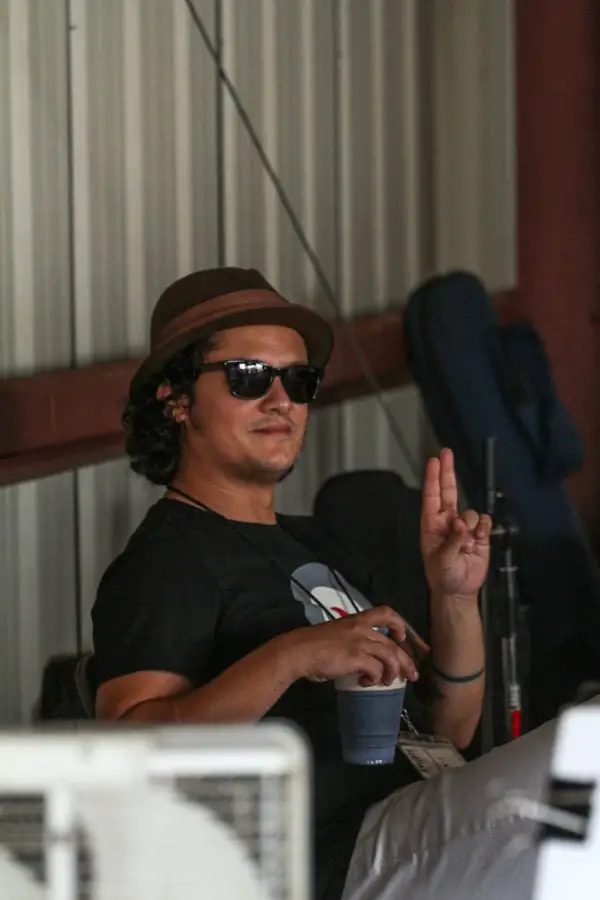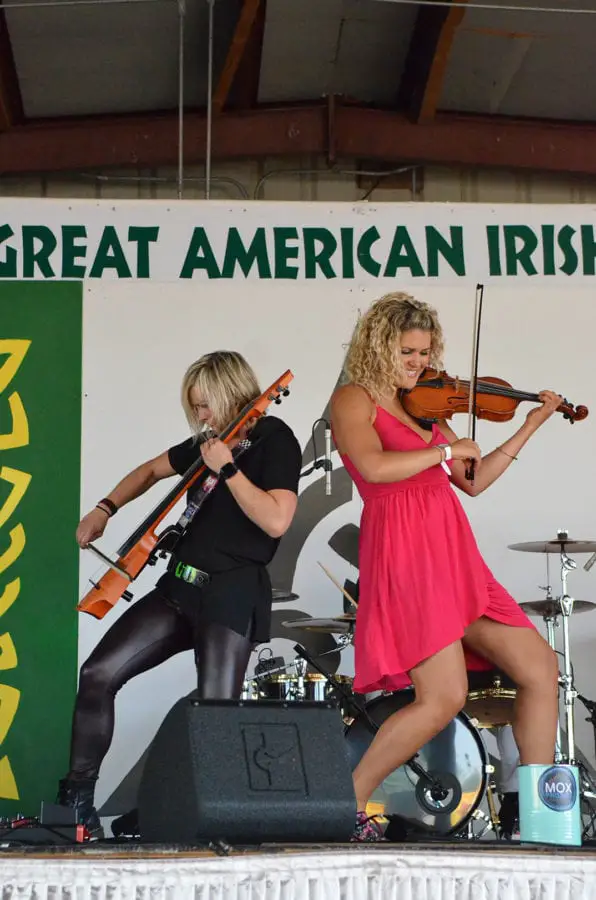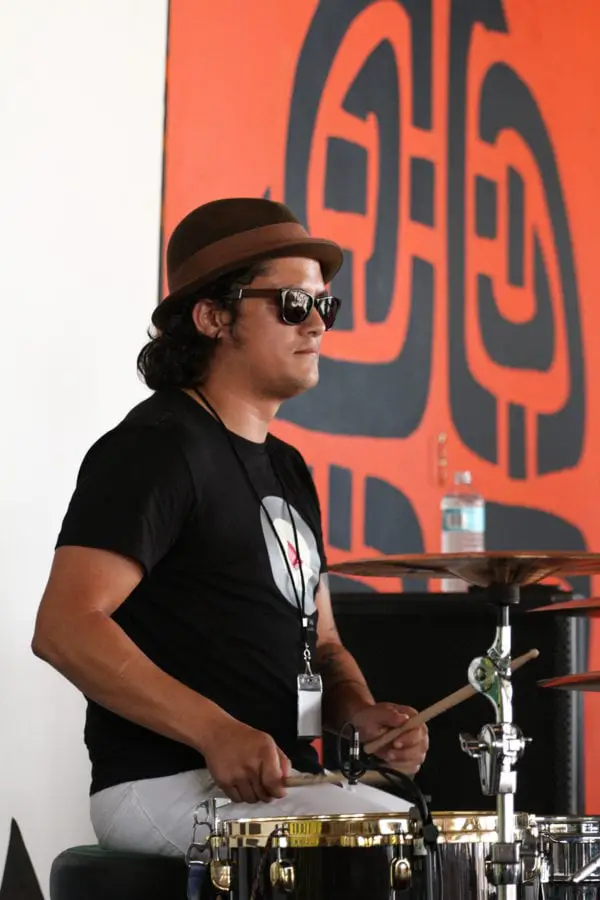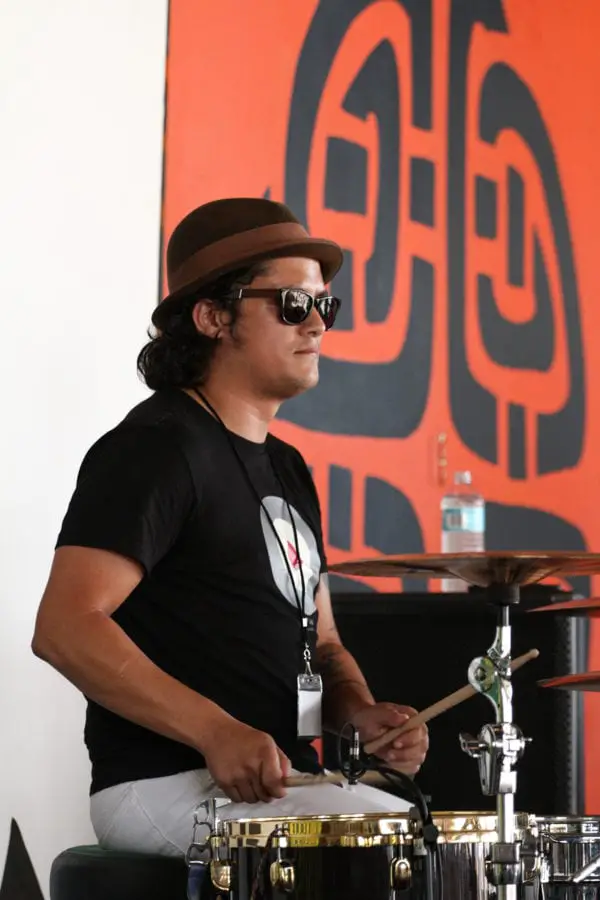 Following the Moxie Strings were a trio of sisters, Greta, Willow, and Solana Gothard. The Gothard Sisters have perfected their harmonious style of Celtic renditions over the years growing up in a musical environment together. With oldest sister Greta on guitar, violin, octave mandolin, and vocals; middle sister Willow on violin, mandolin, octave mandolin, bodhran, and vocals; and youngest Solana on violin, bodhran, djembe, whistle, percussion and vocals too, these talented sisters each add their own secret ingredient into the blend that make them a winning recipe.  Add in a dash of Irish dancing and these sisters clearly have found the magic to captivate their audience with their melodic playing and angelic tunes.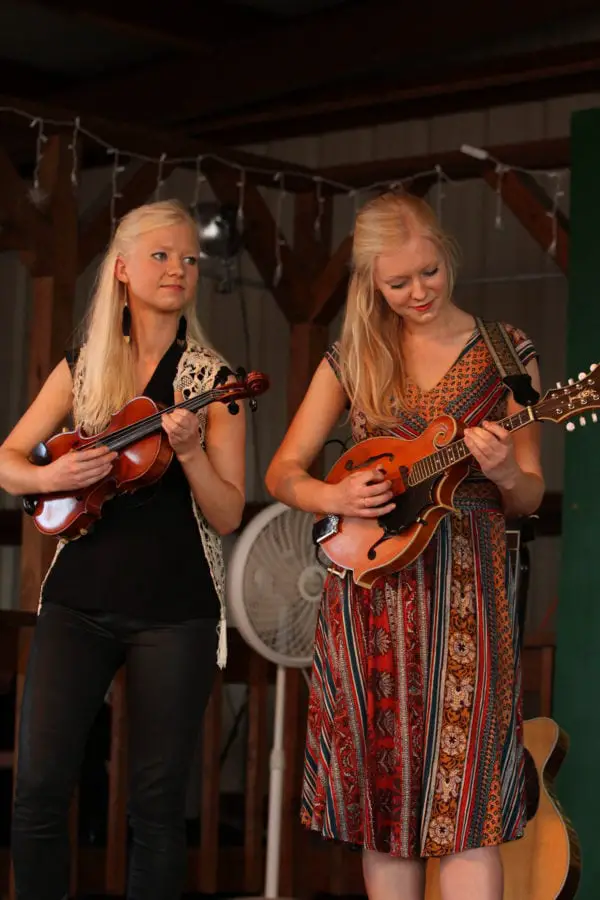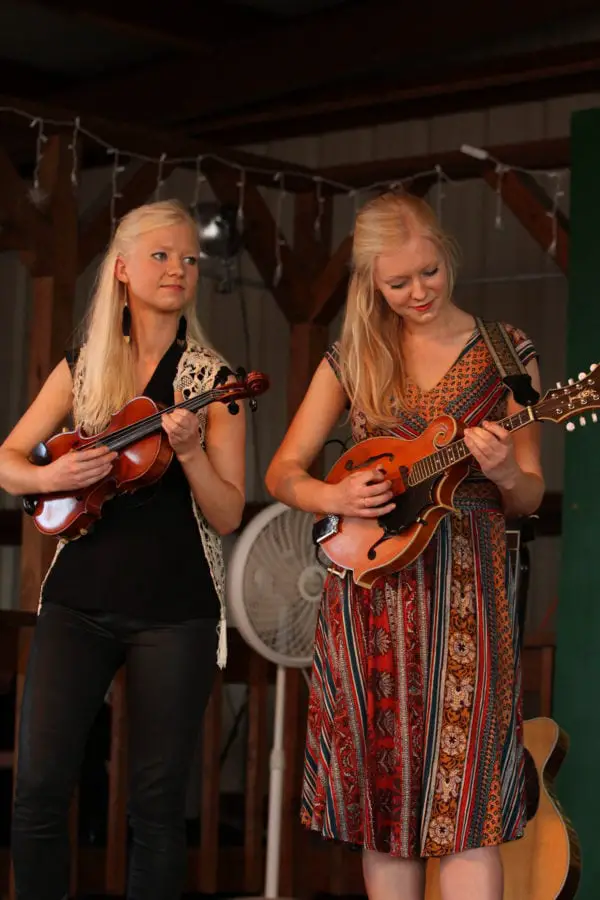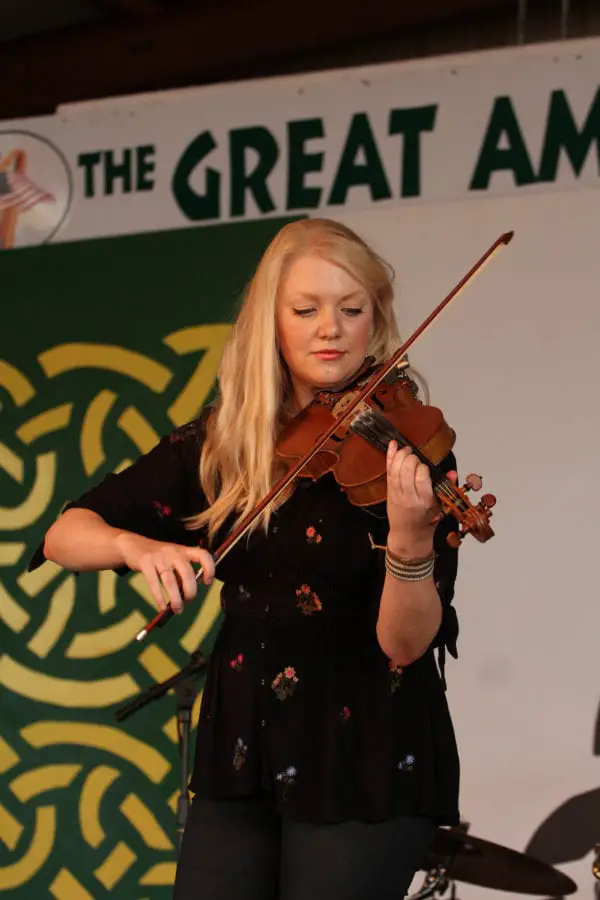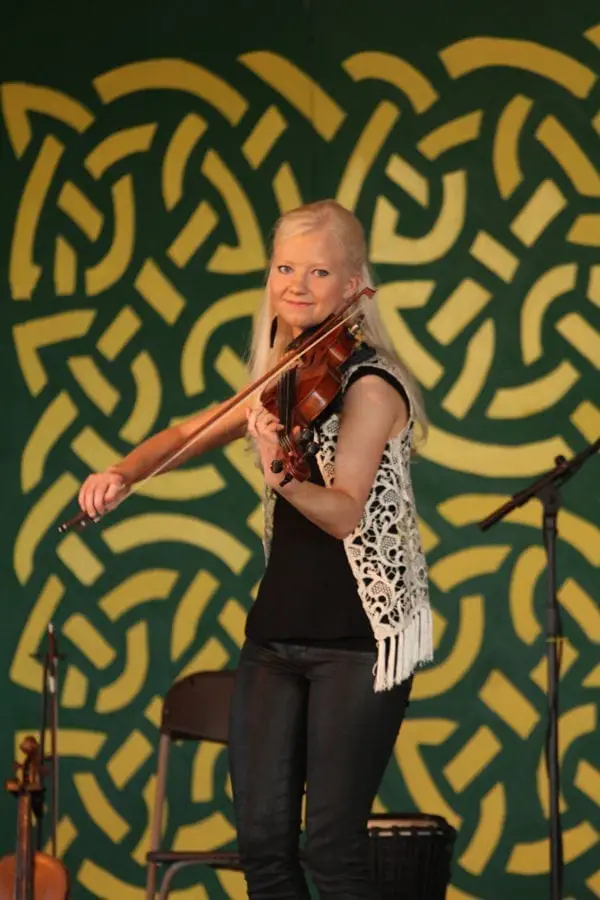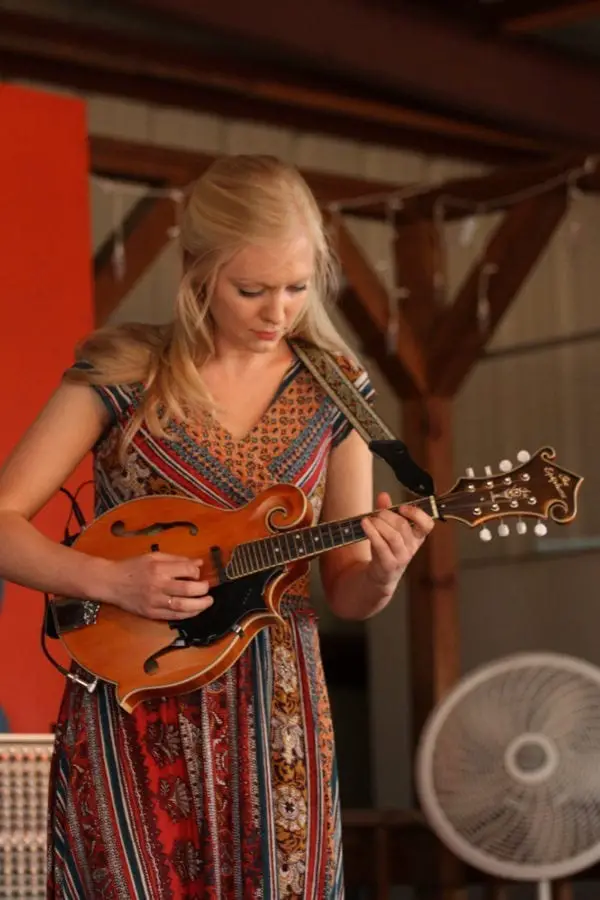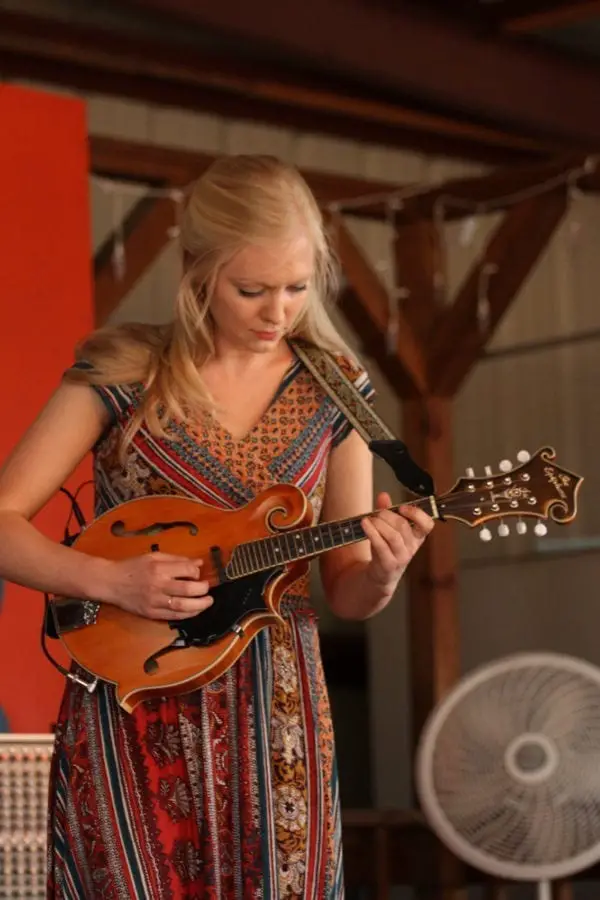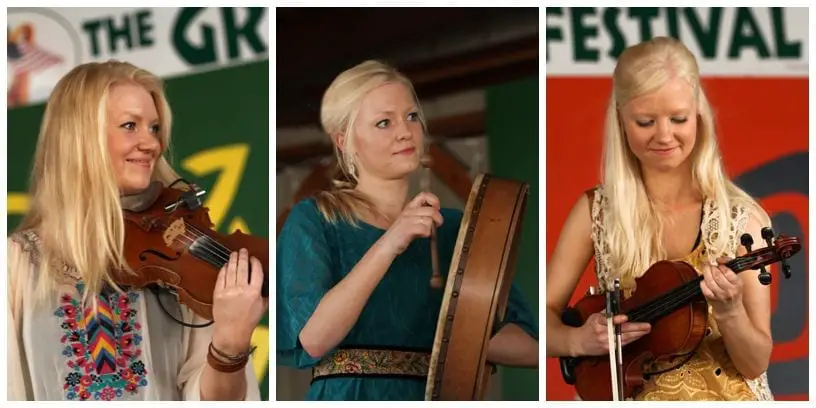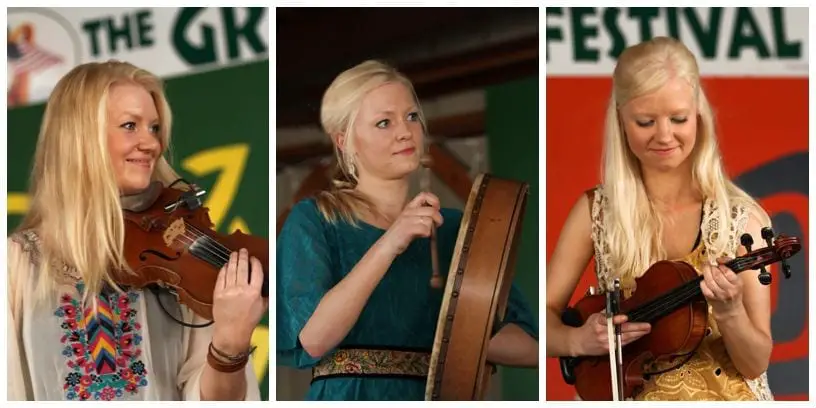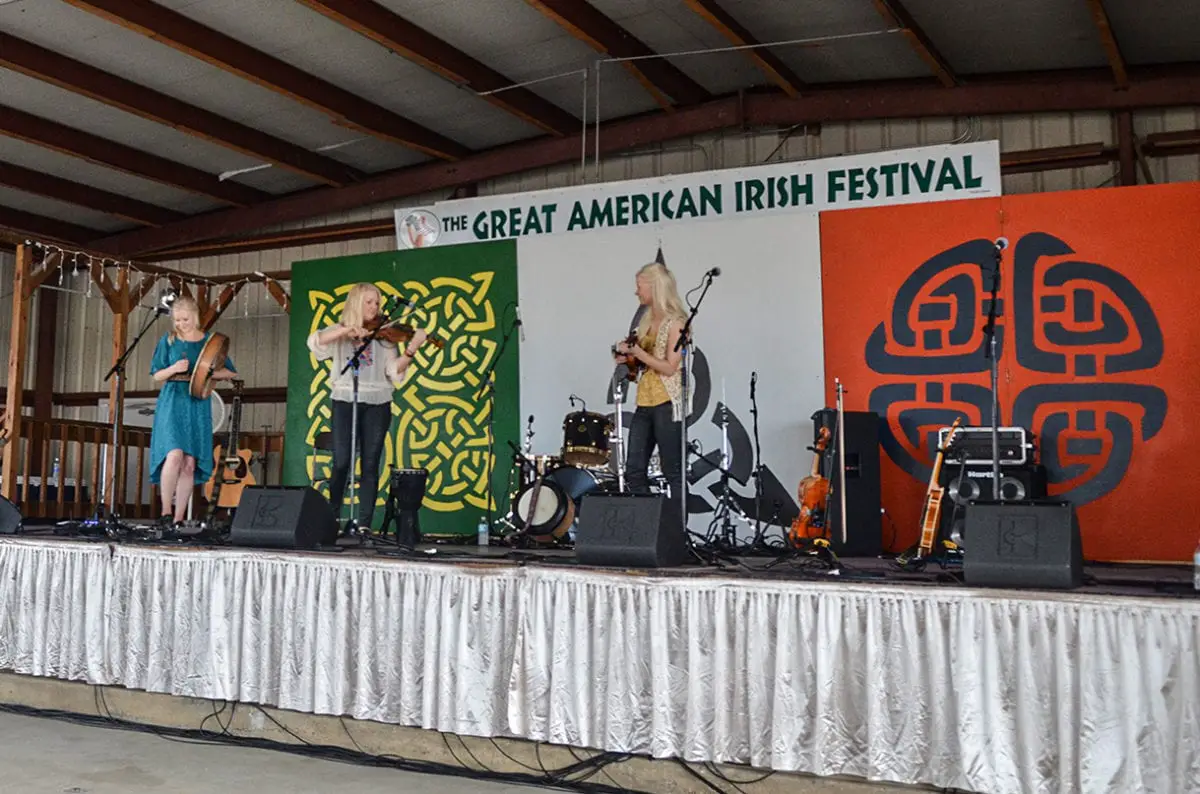 Arise and Go has become another festival favorite with their upbeat original compositions of traditional Irish music with touches of the Scottish and Canadian influences they've acquired through their years of training.  Hailing from Ithaca, these three musicians, Ellie Goud, Michael Roddy, and Tim Ball, have blended their unique sounds to create their own sound of Celtic music and beguiled those who had the privilege of catching their set Friday night.
Searson has been a festival favorite for years. Sisters Erin and Colleen Searson were joined by Frazier Gauthier on bass and Dave MacDougall on percussion, and together they brought their Ottawa Valley Celtic traditions to Central New York.  Playing on both the Traditional and Contemporary Stages throughout the weekend, it's not surprising their fans followed them wherever they were as their fiddle playing and step dancing lures you in and gets you moving.  Searson has become part of the GAIF family and their live show is one to not miss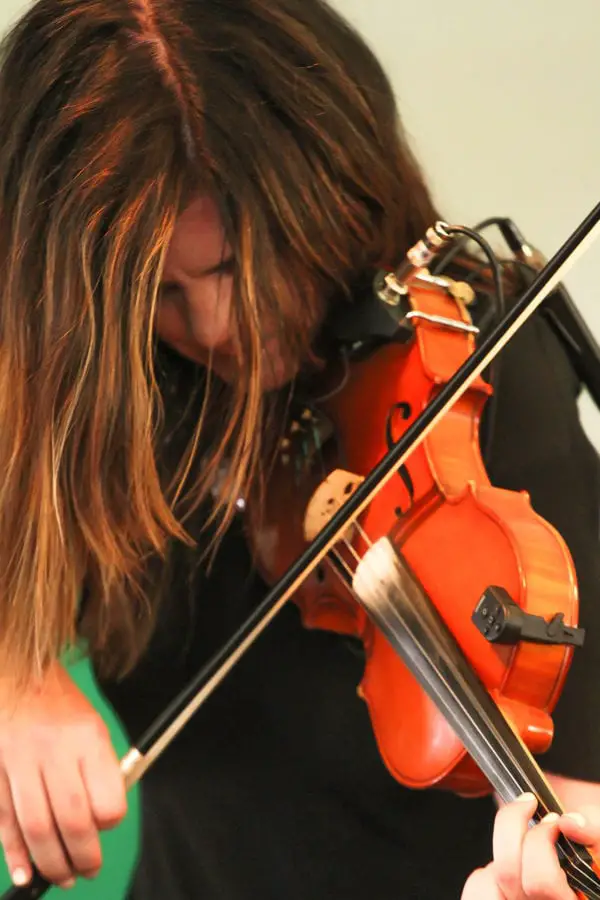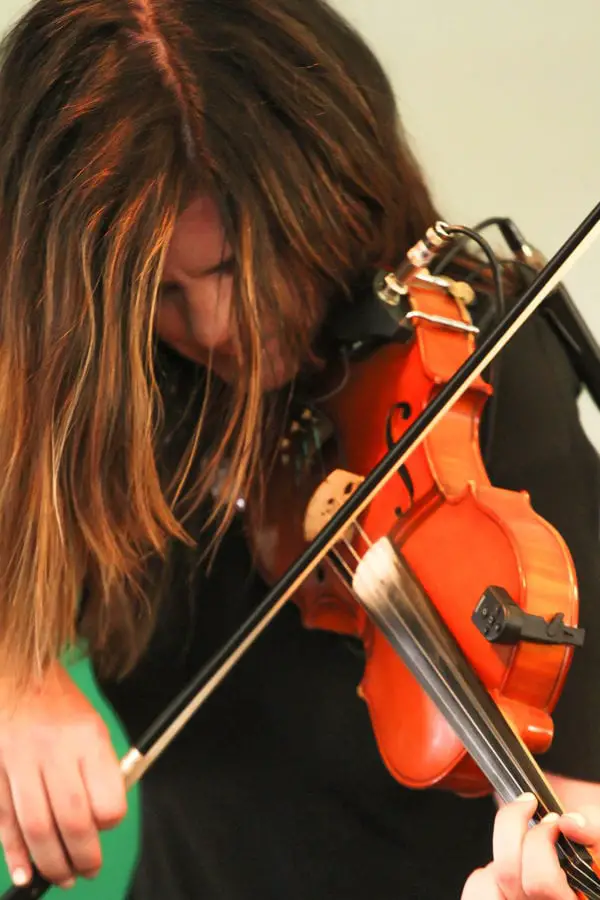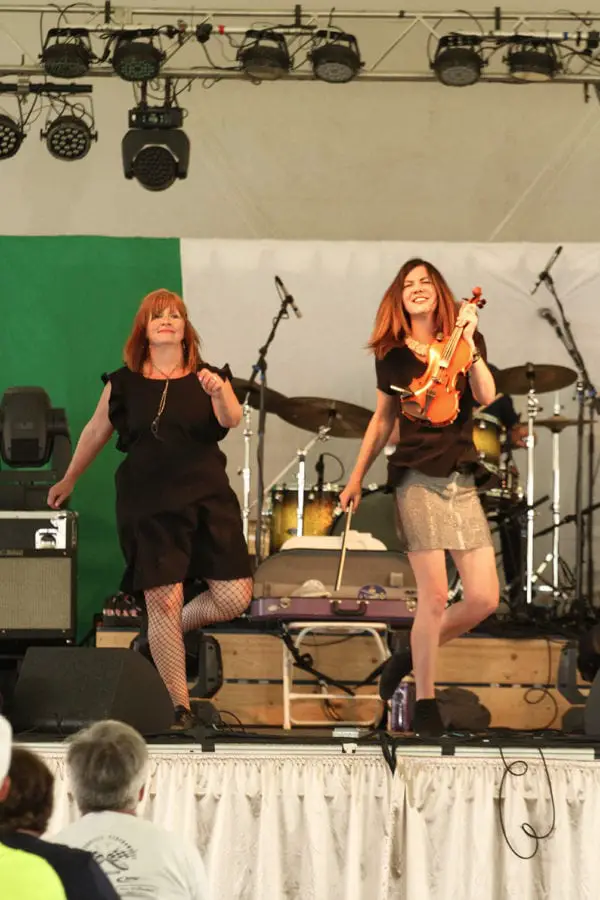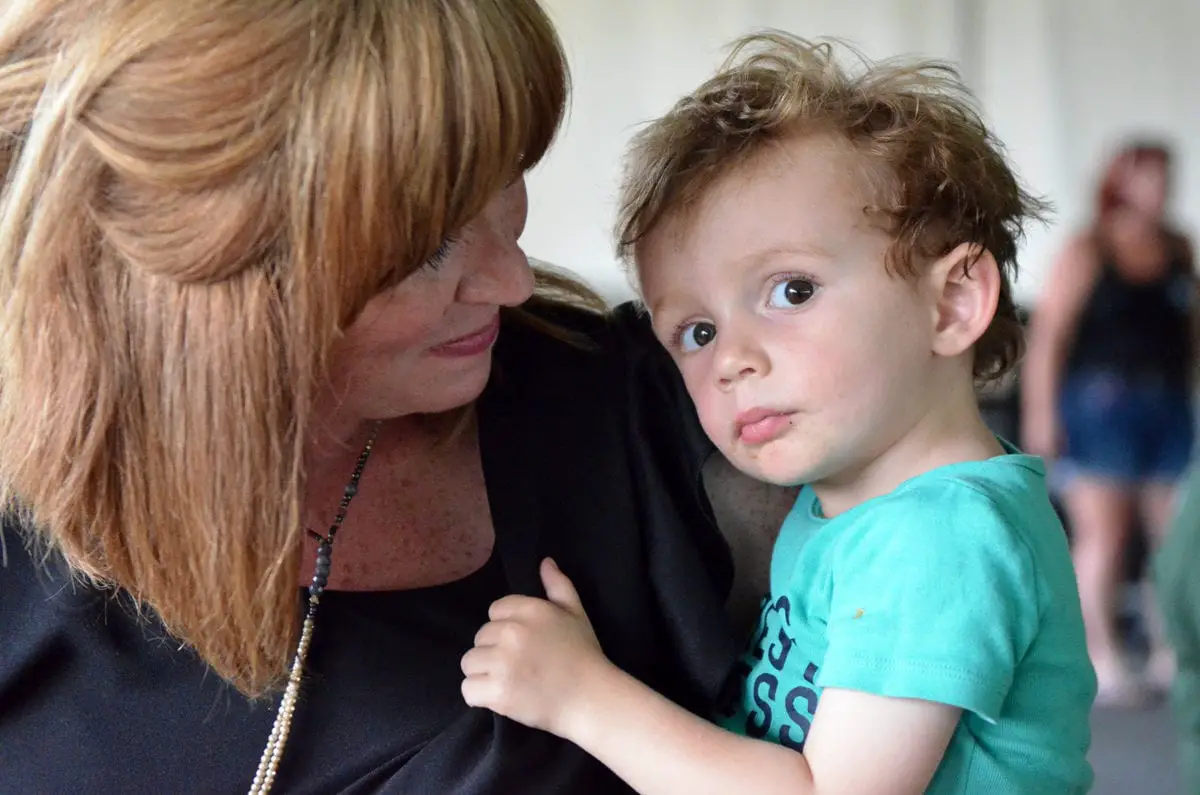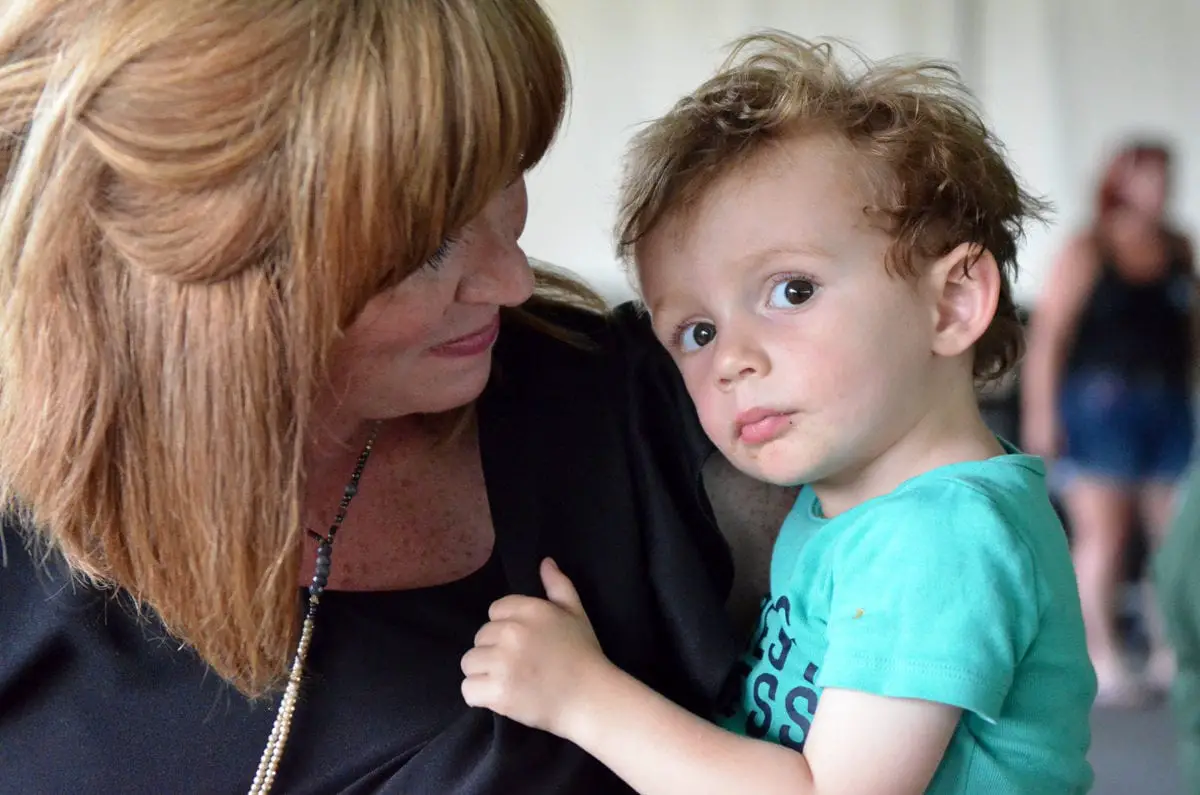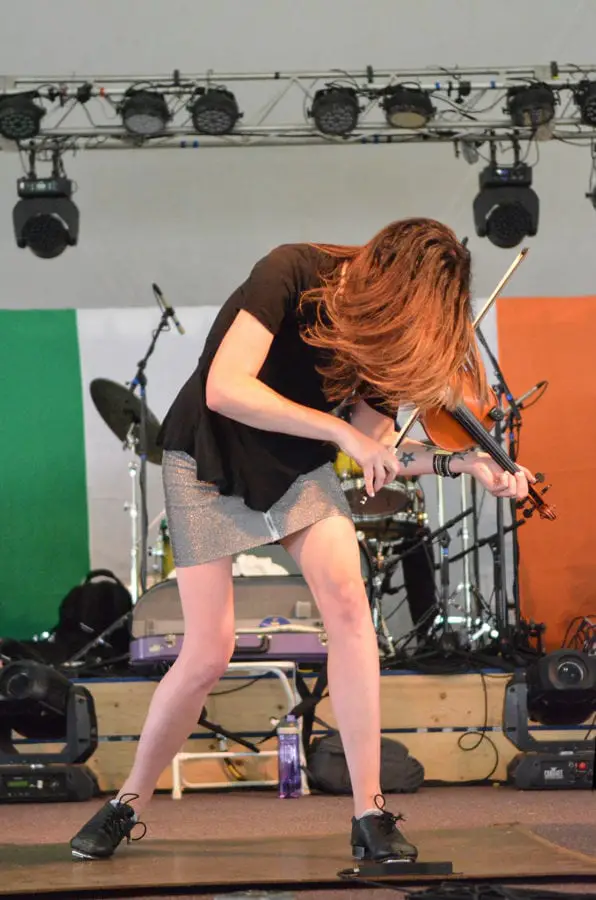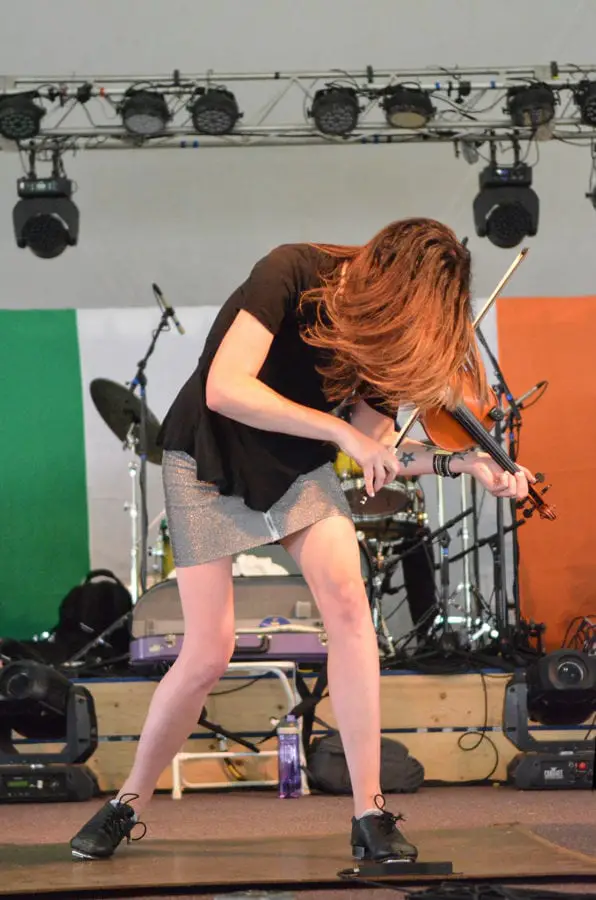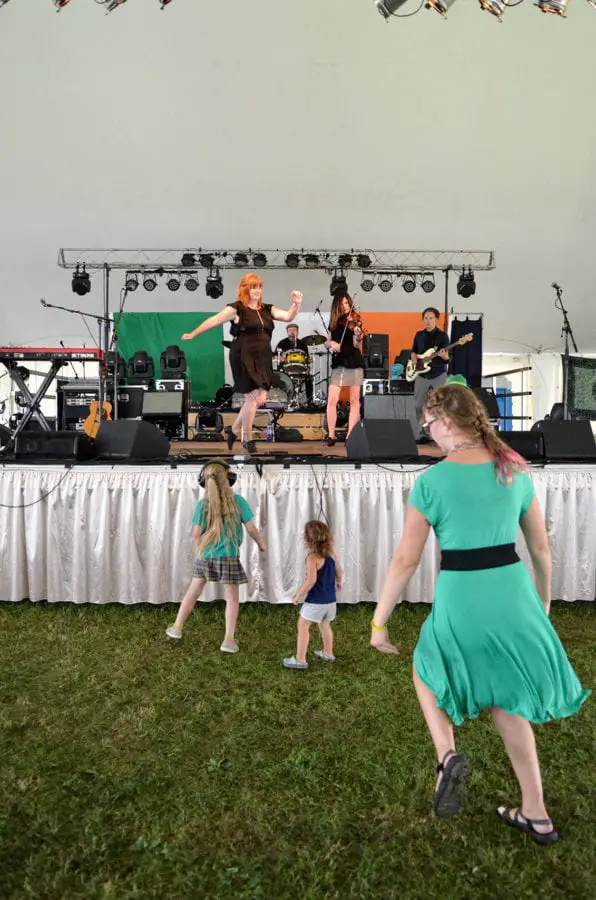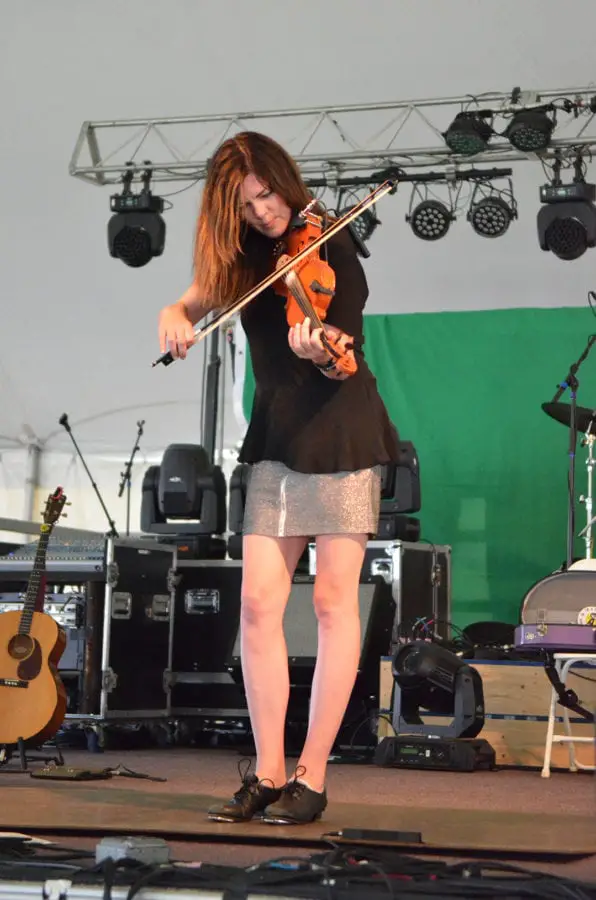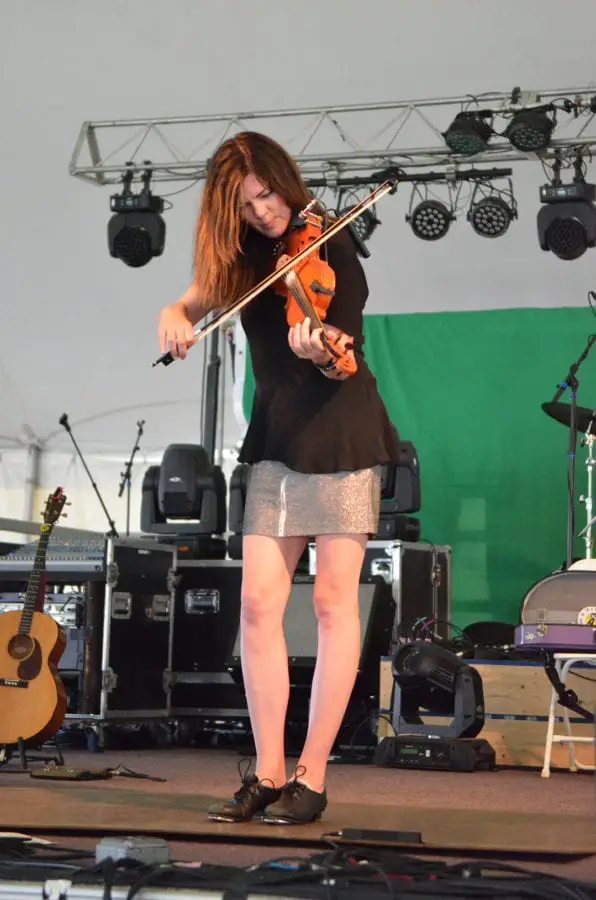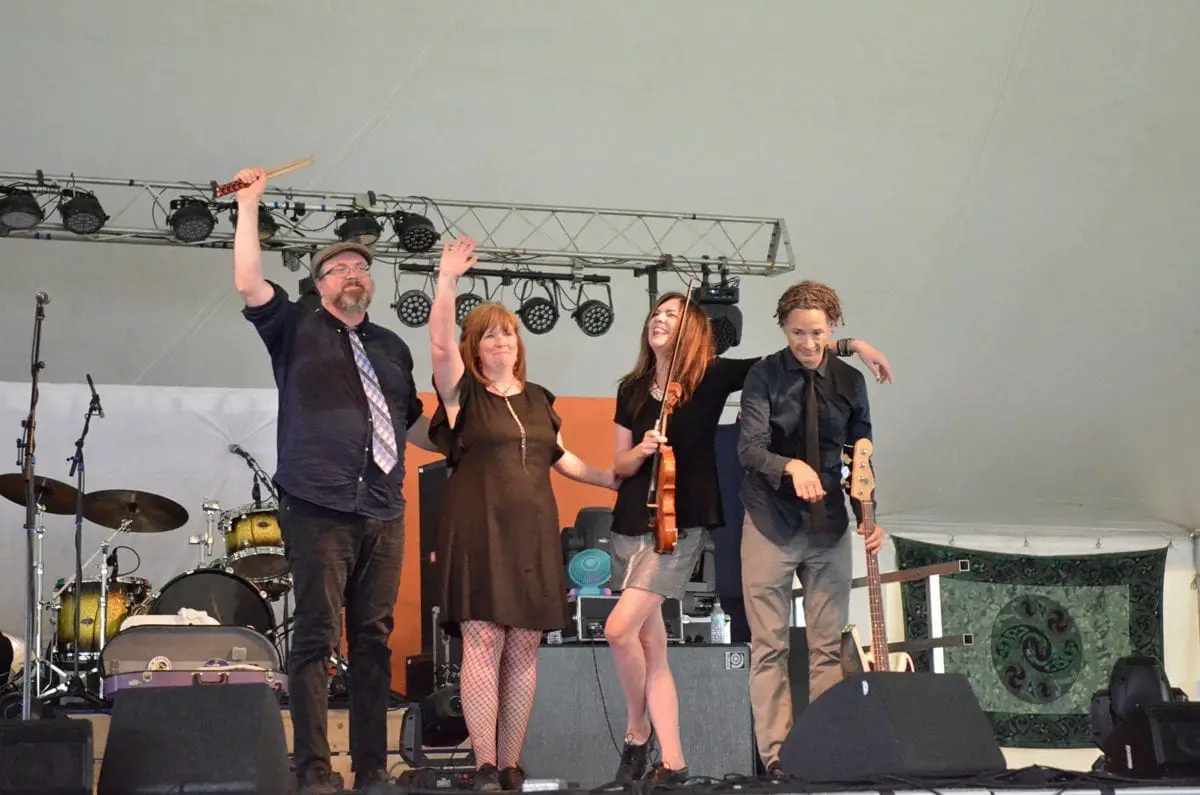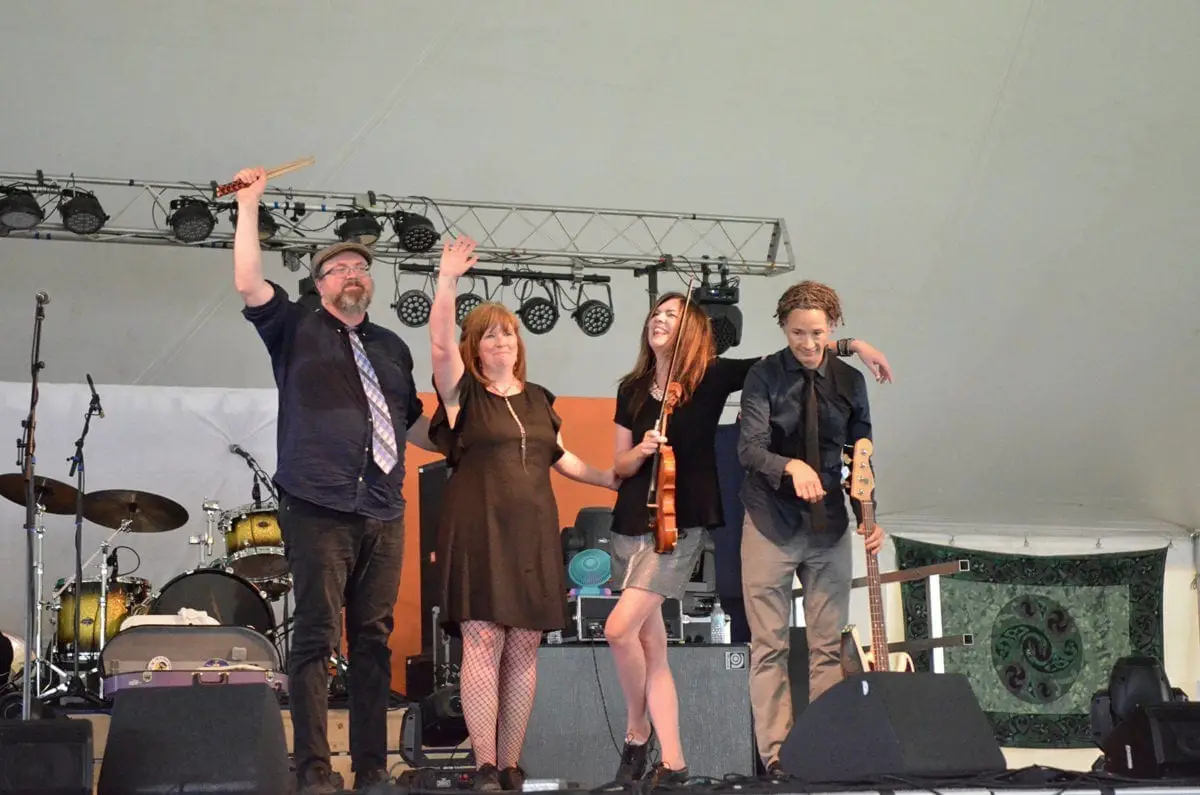 As the night progressed back over on the Contemporary Stage, Central New Yorkers welcomed back Enter the Haggis. In past years, Enter the Haggis would typically play a Saranac Thursday then only play the opening night at the GAIF. However, this year would see that tradition end. Focusing their full attention on GAIF this year, festival goers were pleased to welcome them for the entire weekend. Their musical ability to tell a story in the most melodic manner has won over their fans, lovingly referred to as Haggis Heads, time and time again.  Their high energy performance ramps up every crowd I've ever seen them play for. Singing along to each and every song, this band could step away from the mics if they wanted as the crowd knows each and every word and happily participated throughout the entire weekend. If you haven't seen Enter the Haggis live, check them out this November as they return to The Wescott Theater for their annual fall show.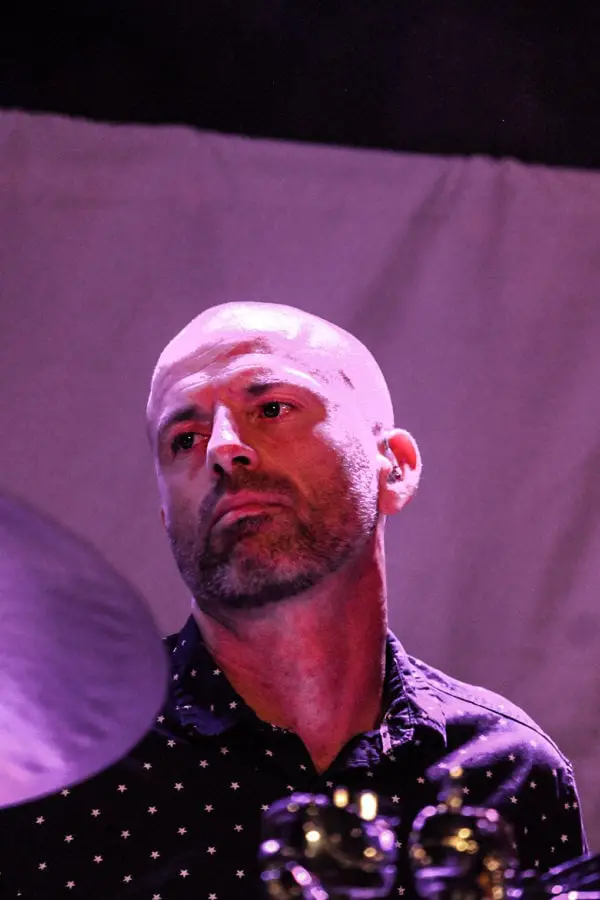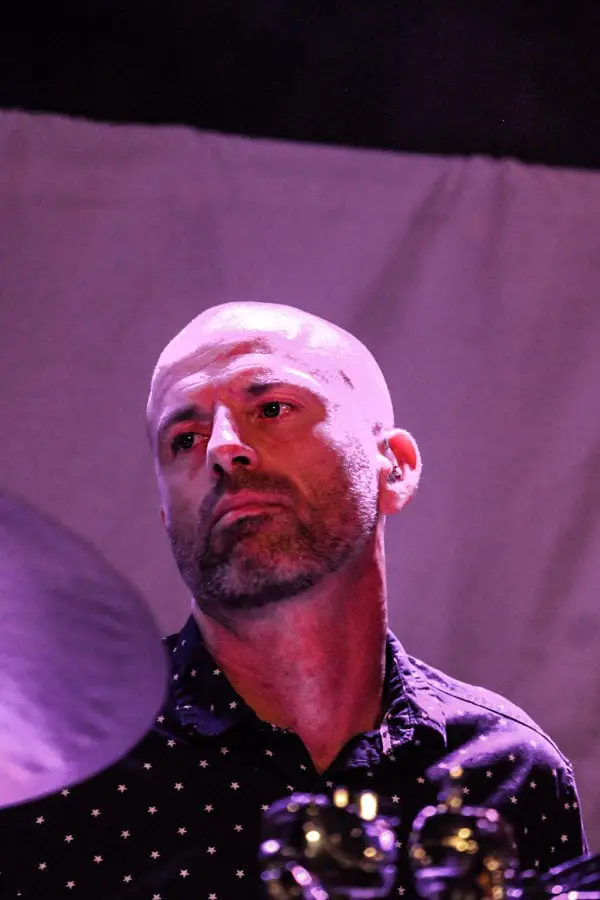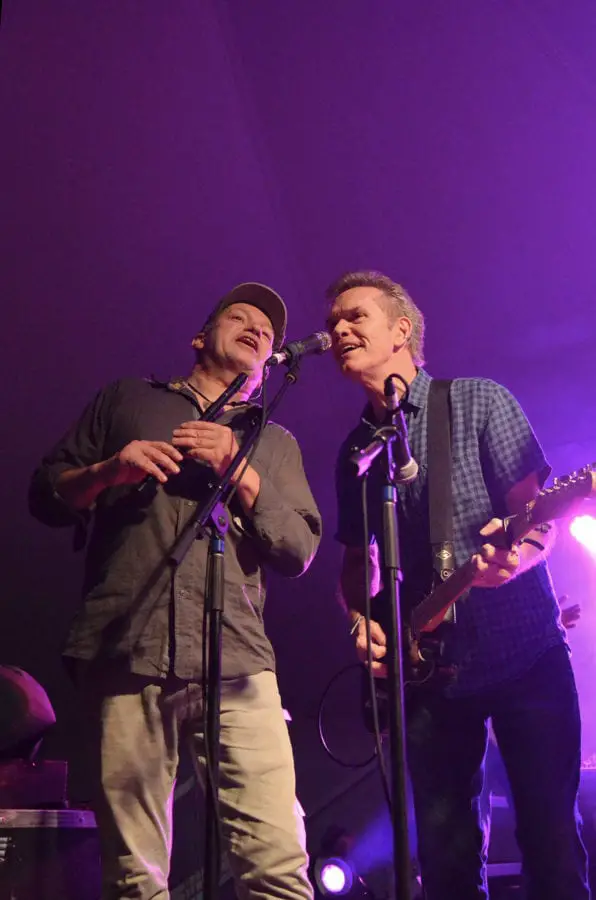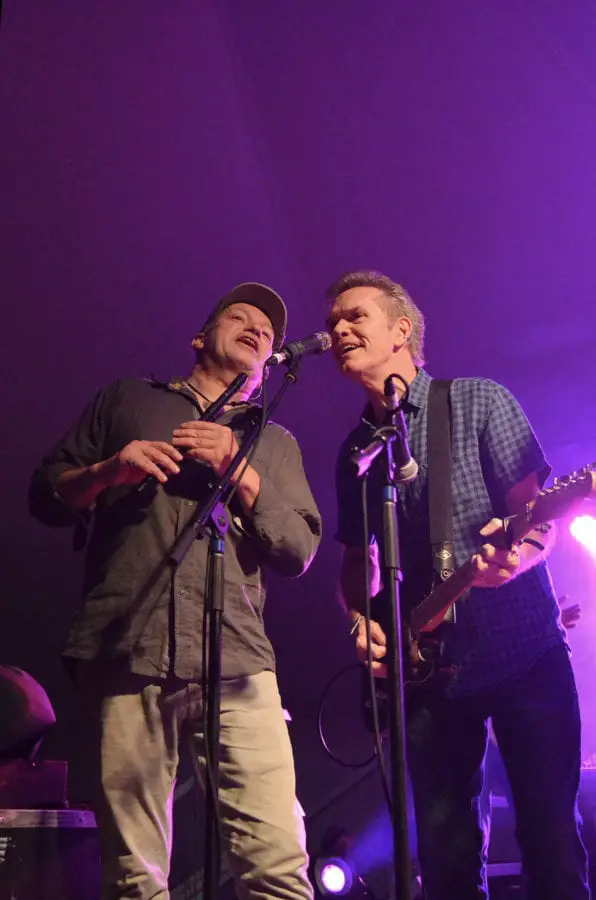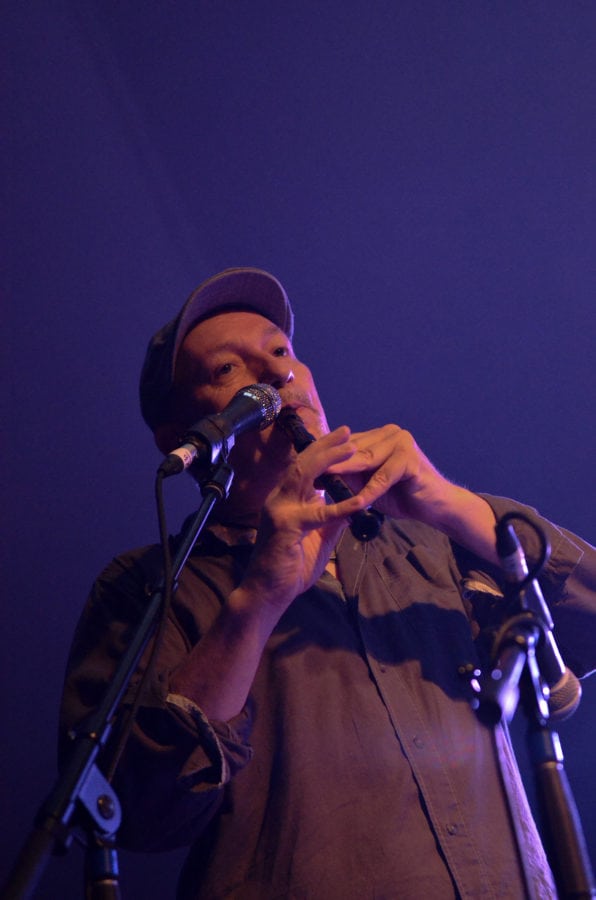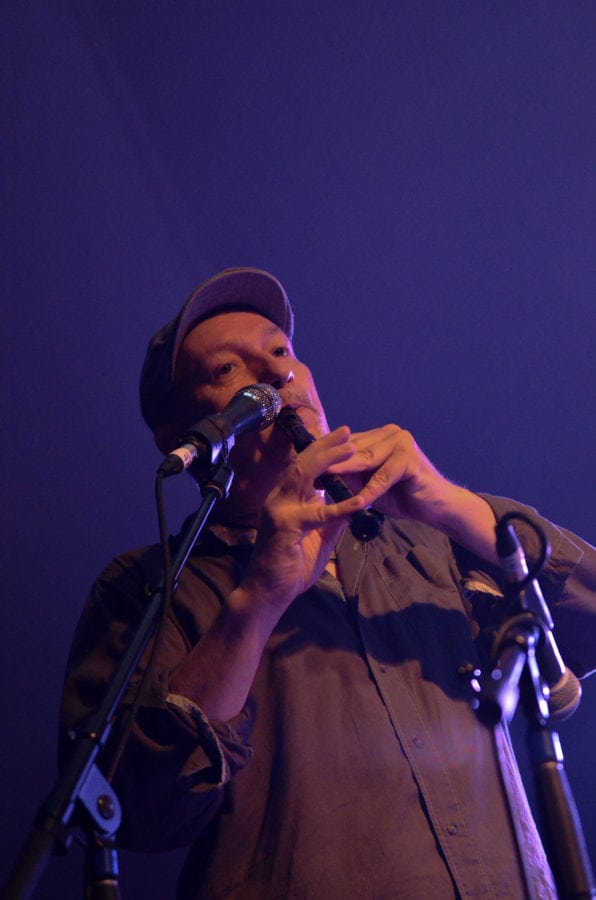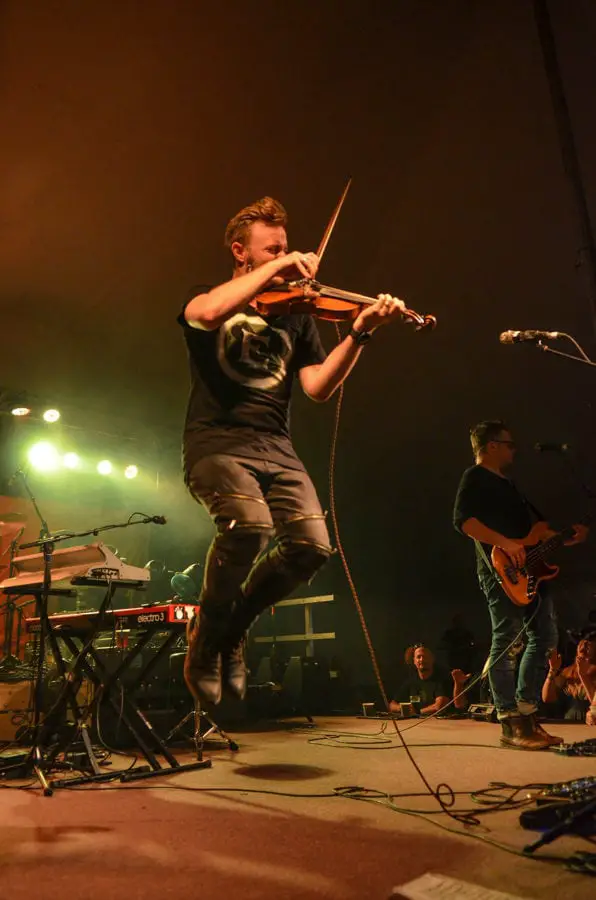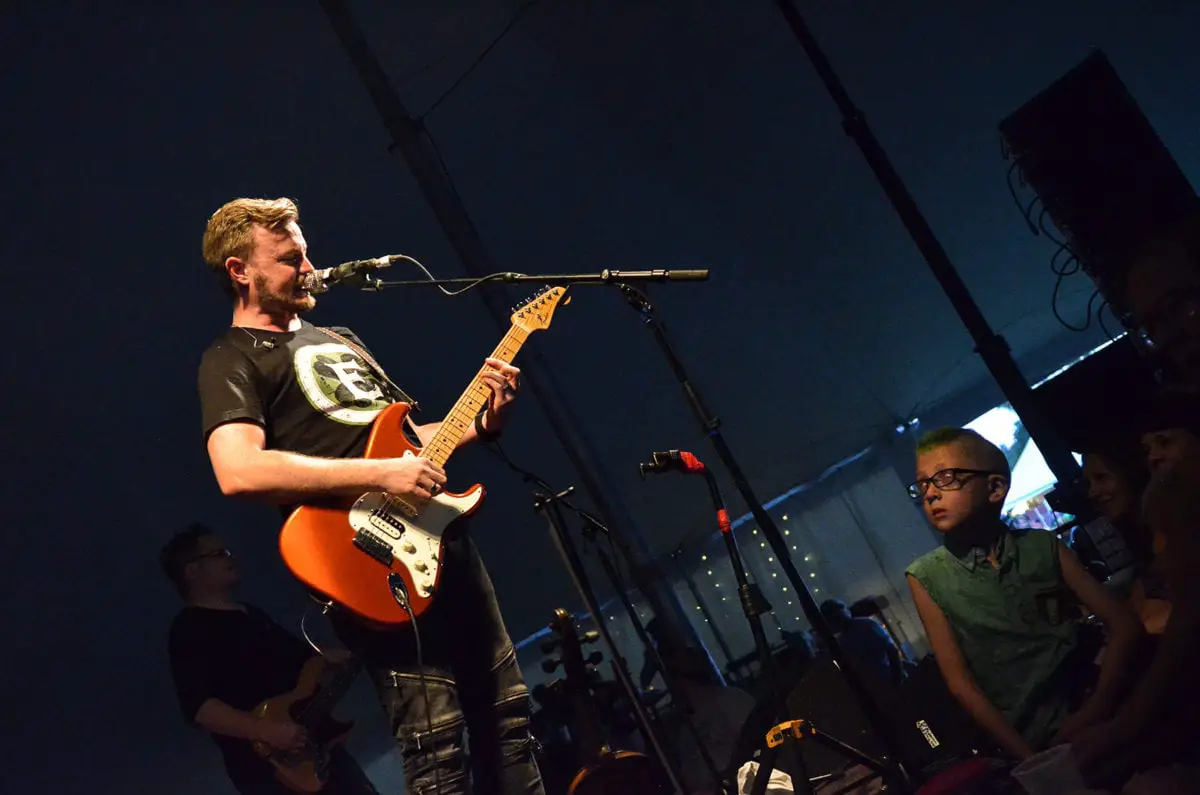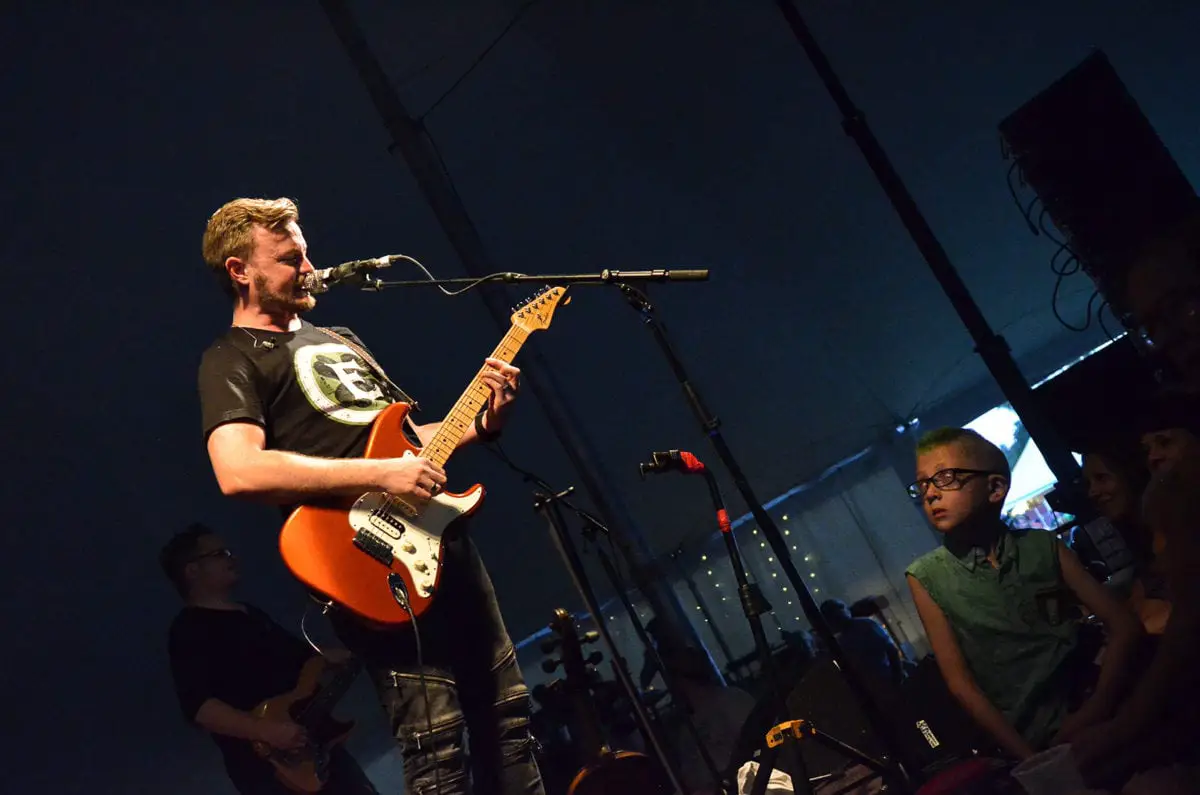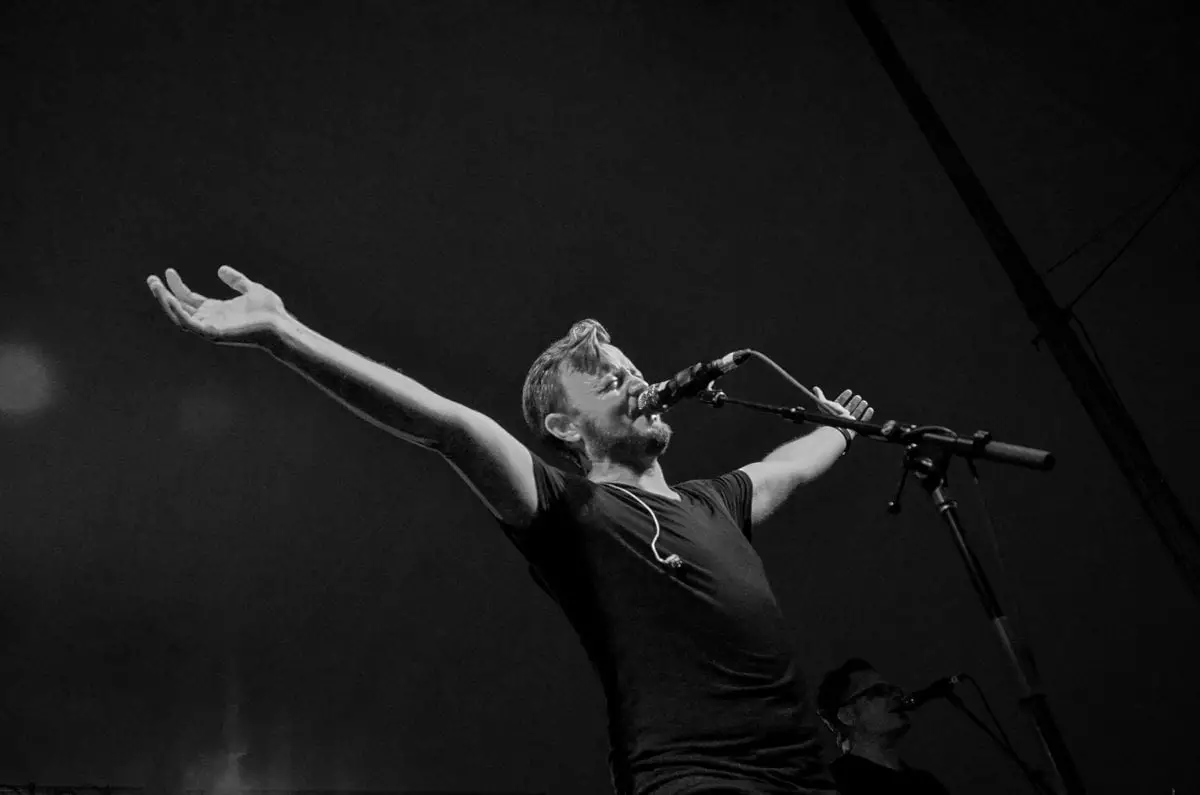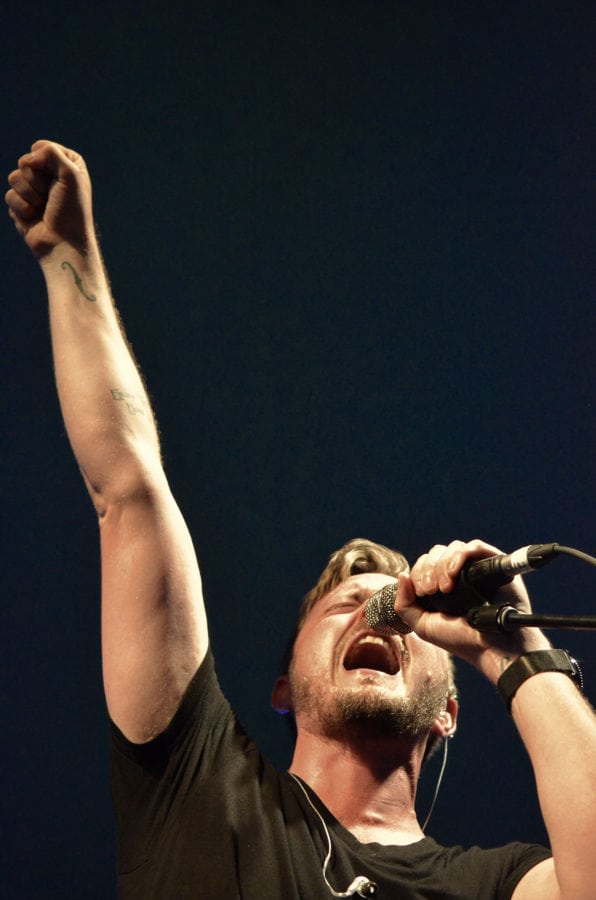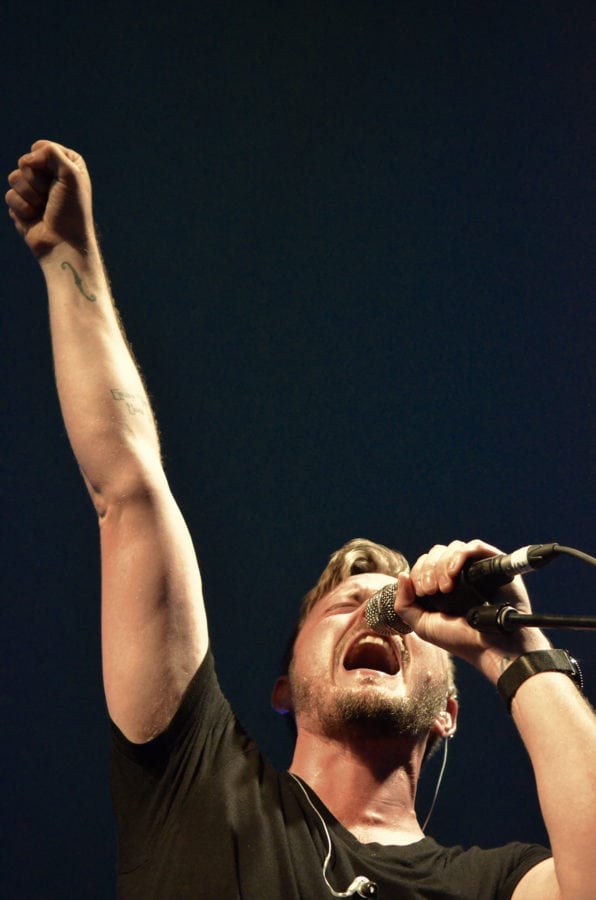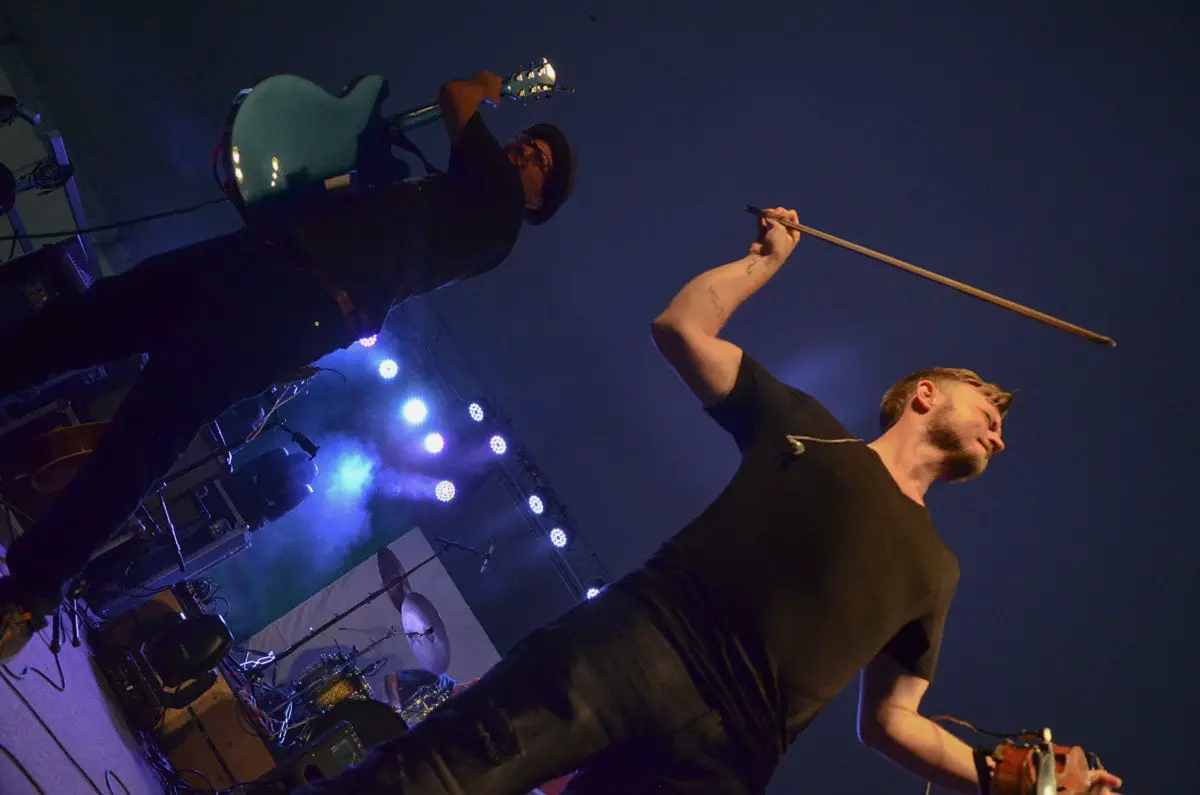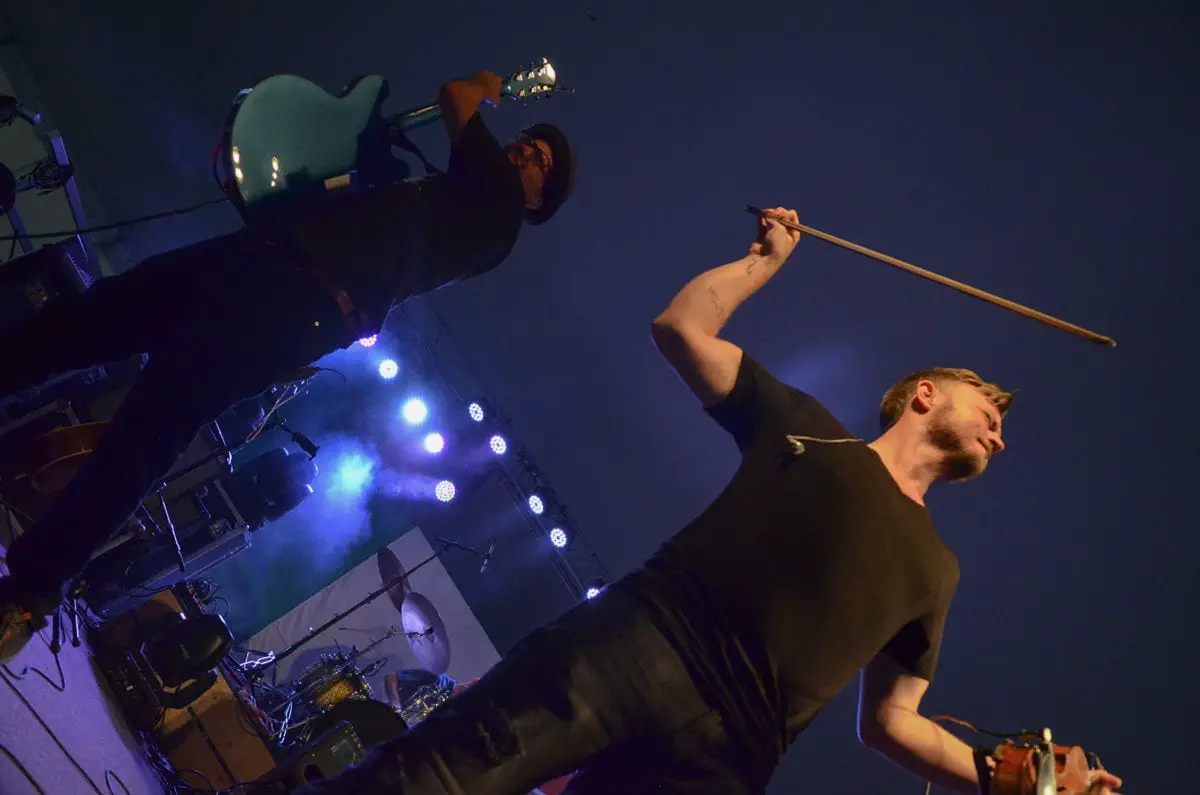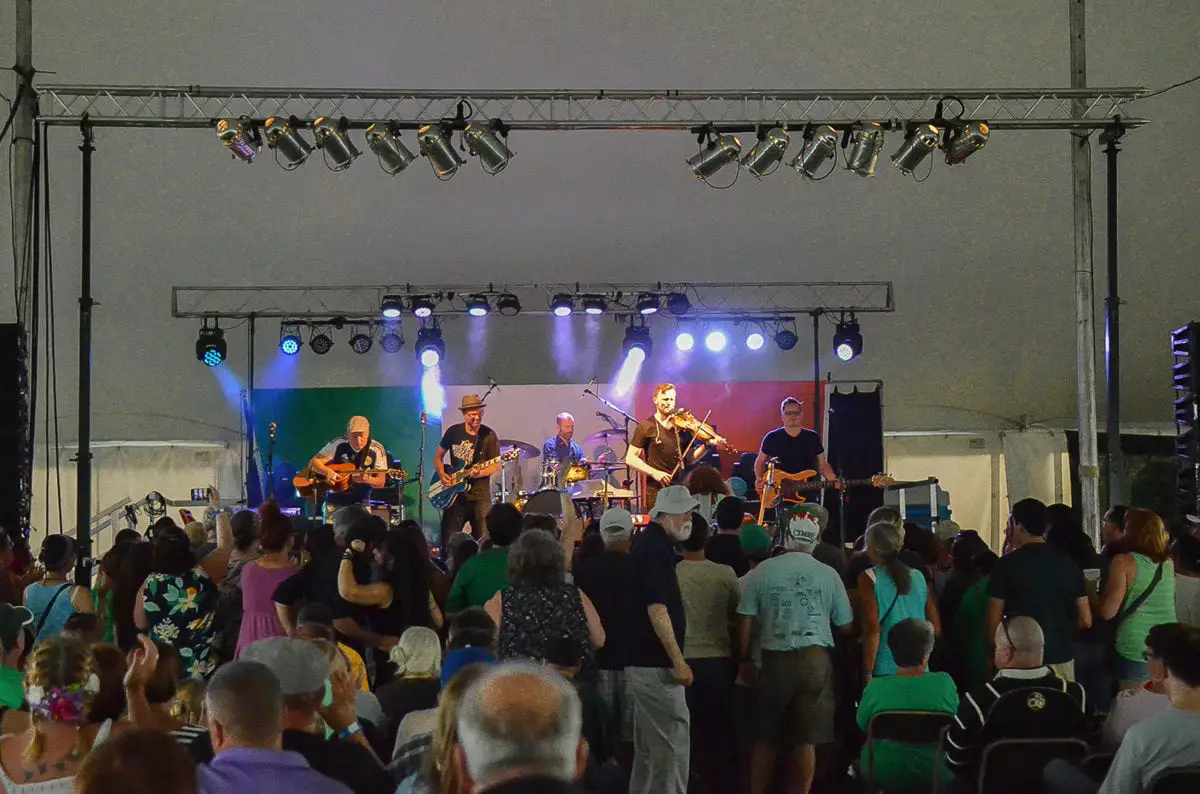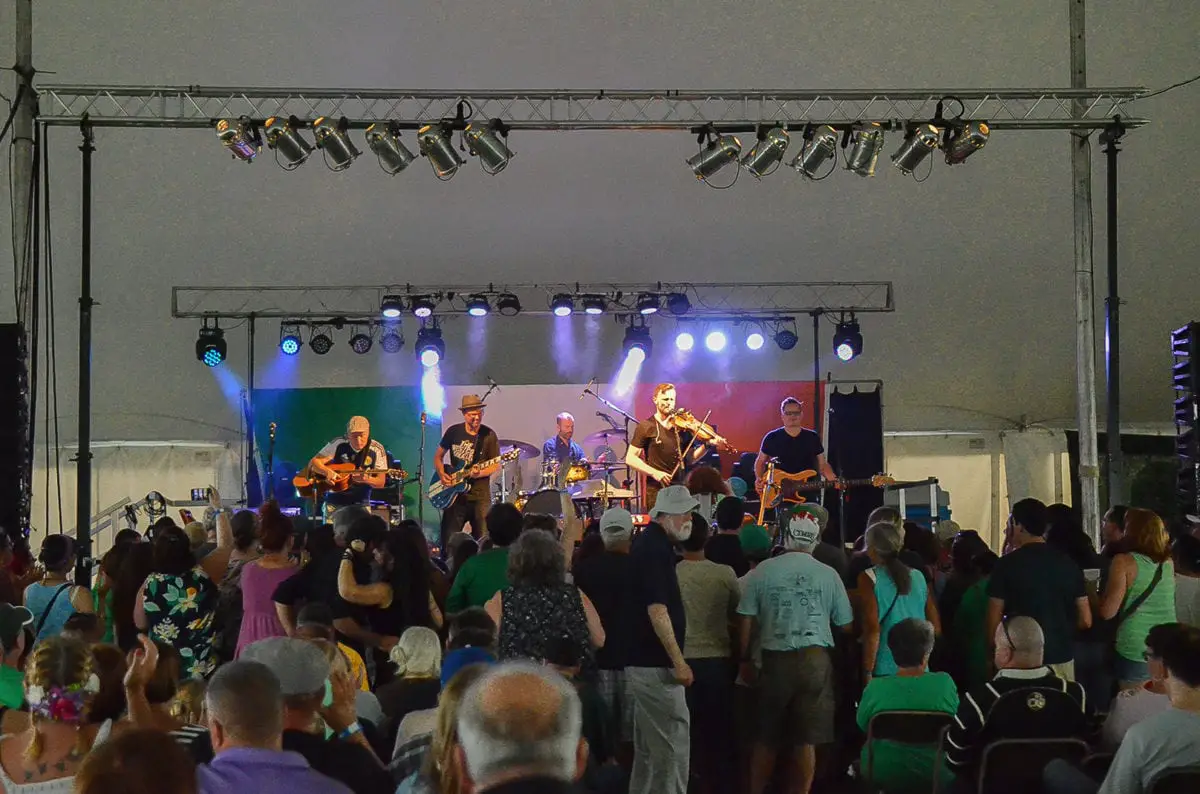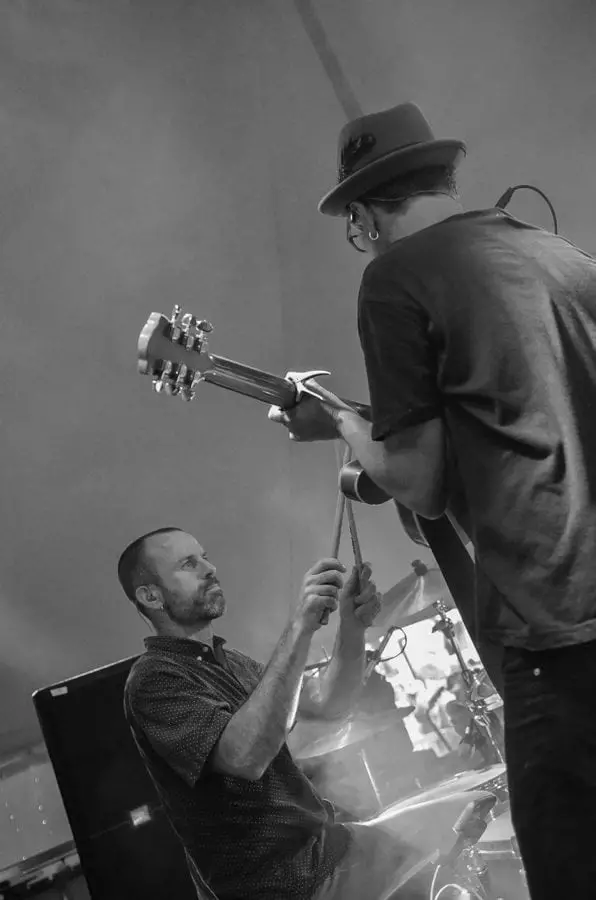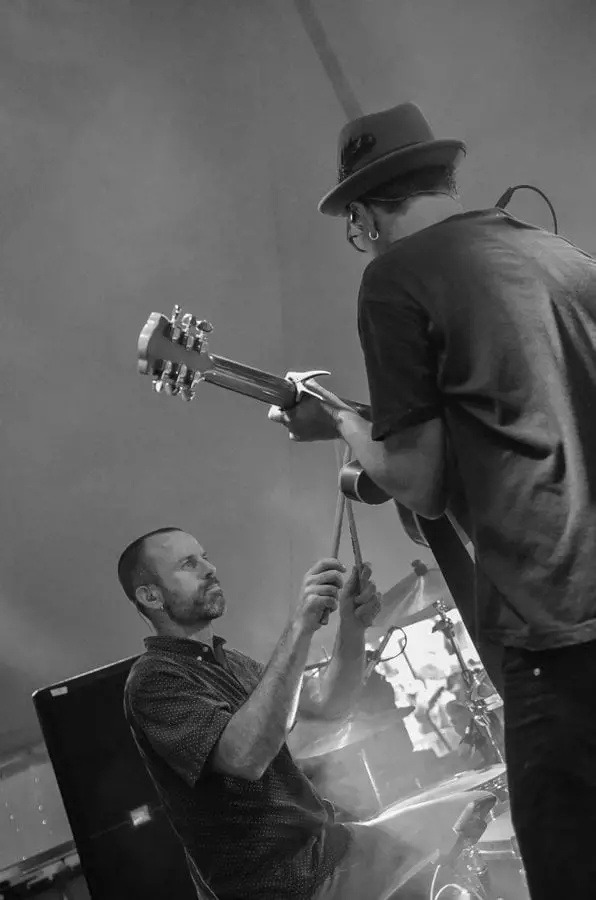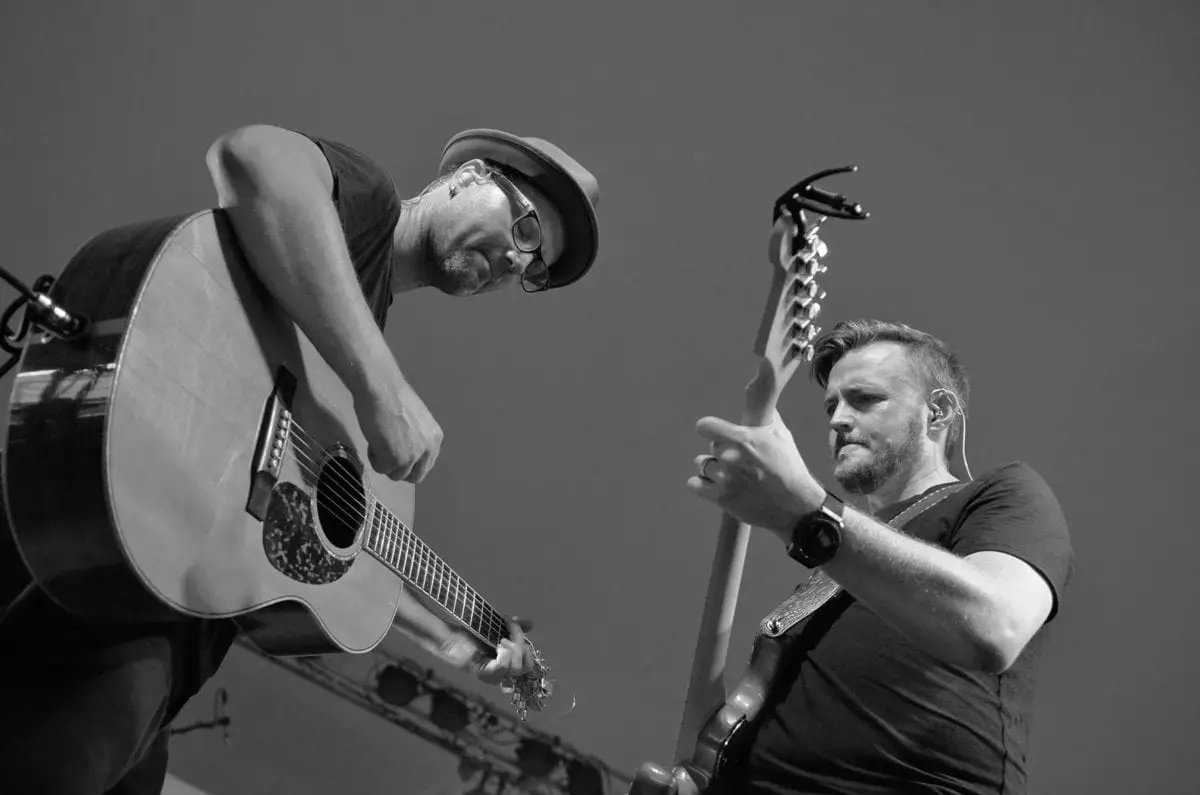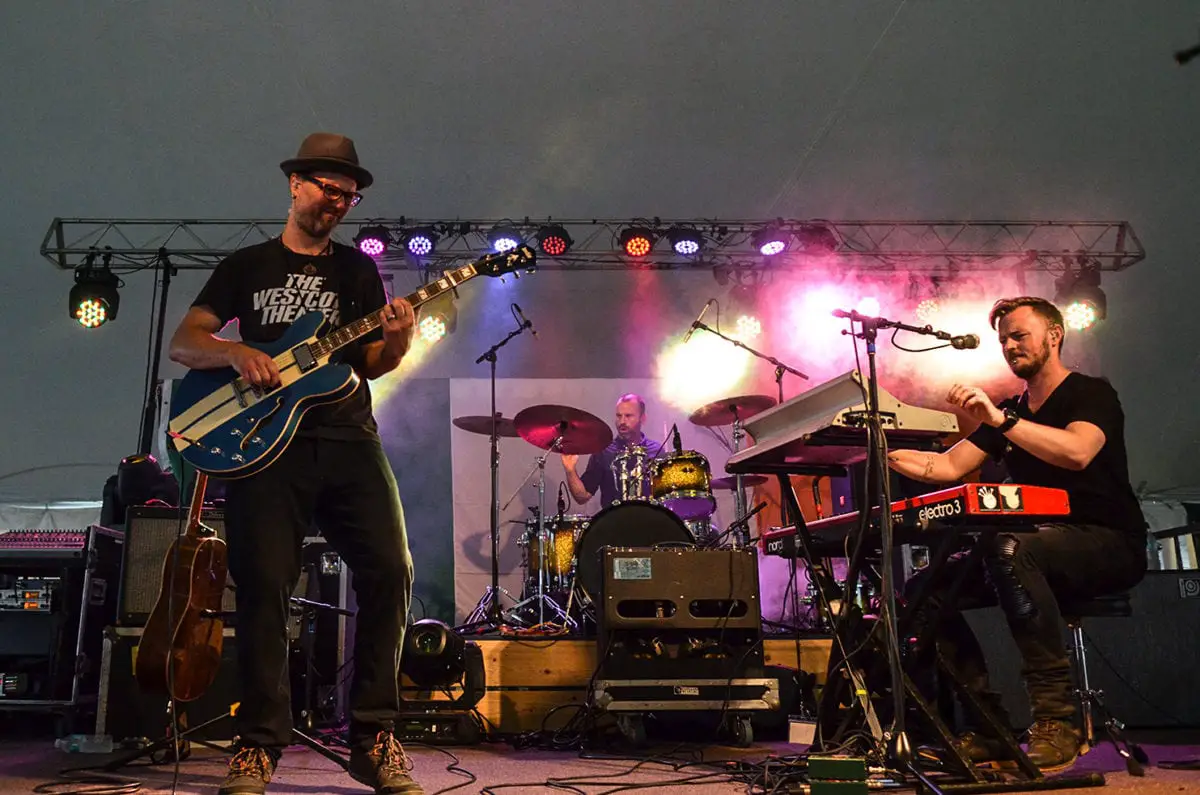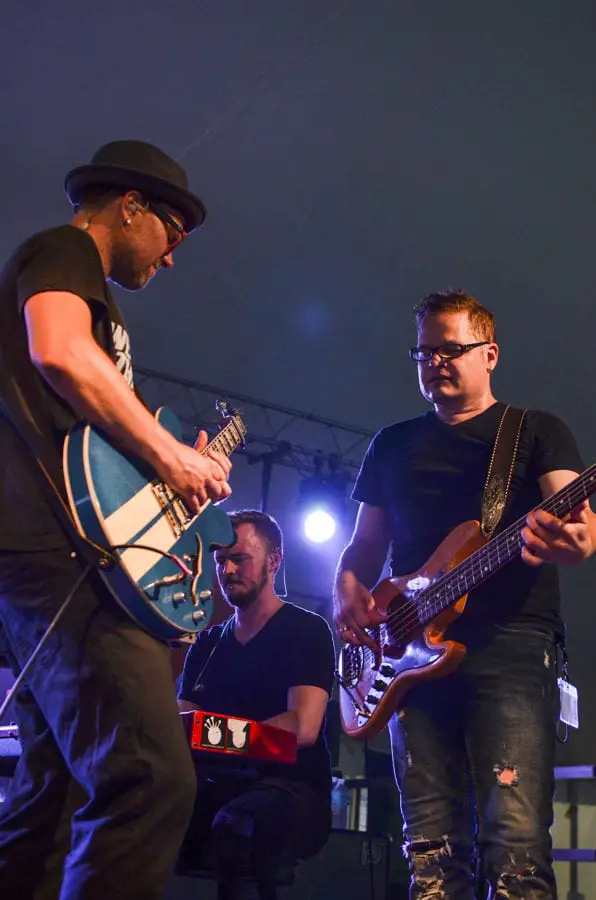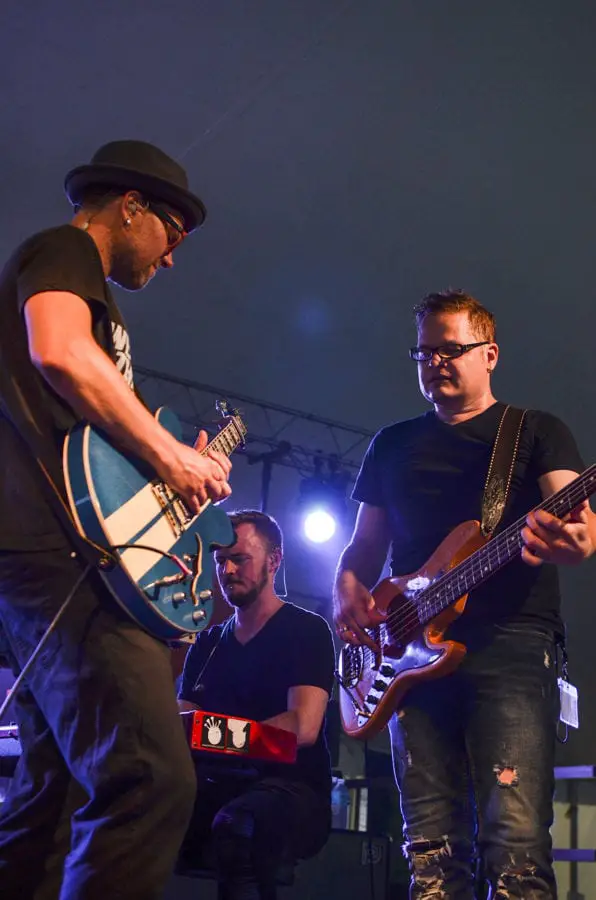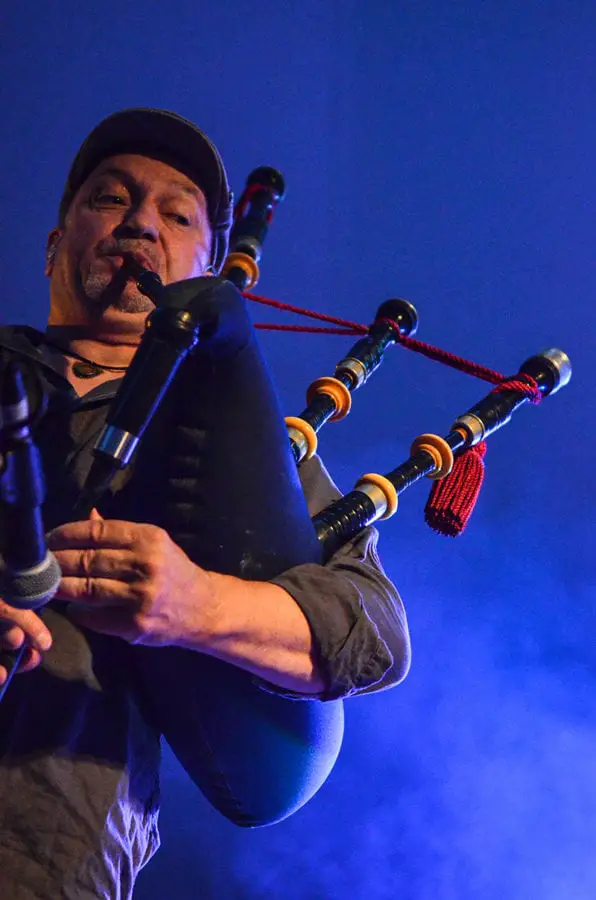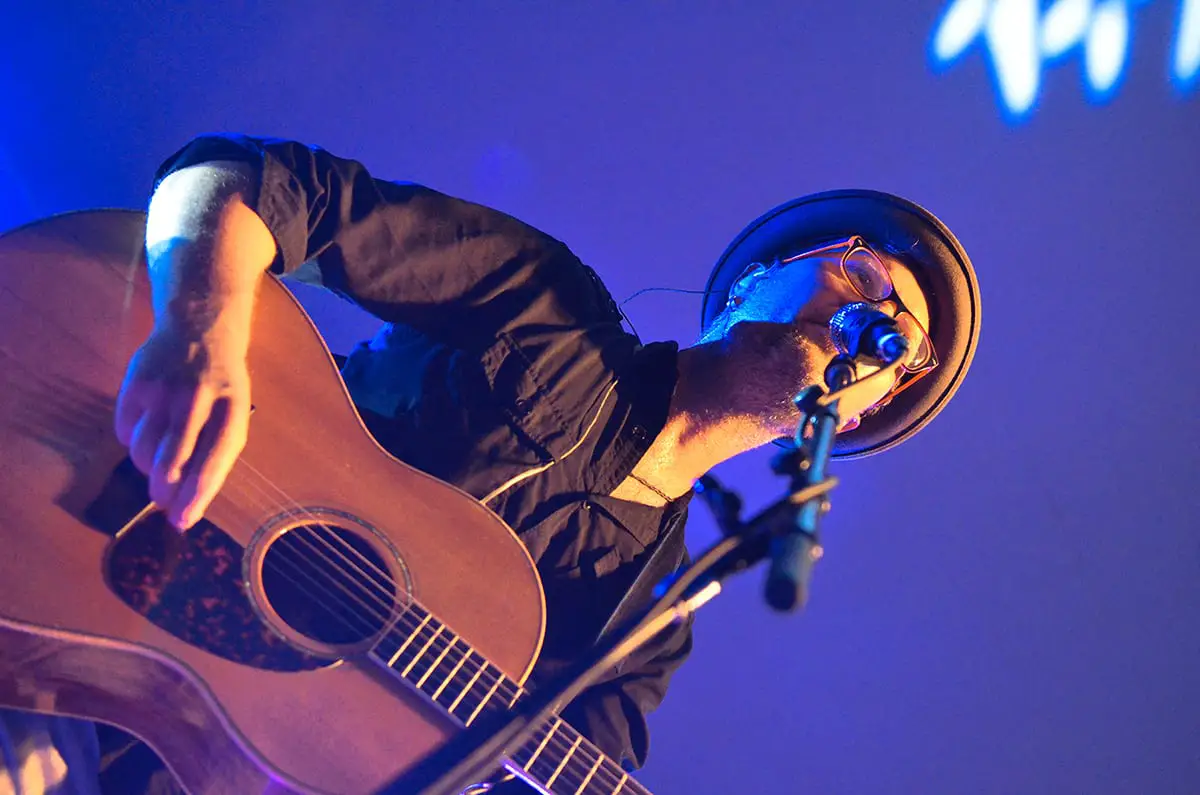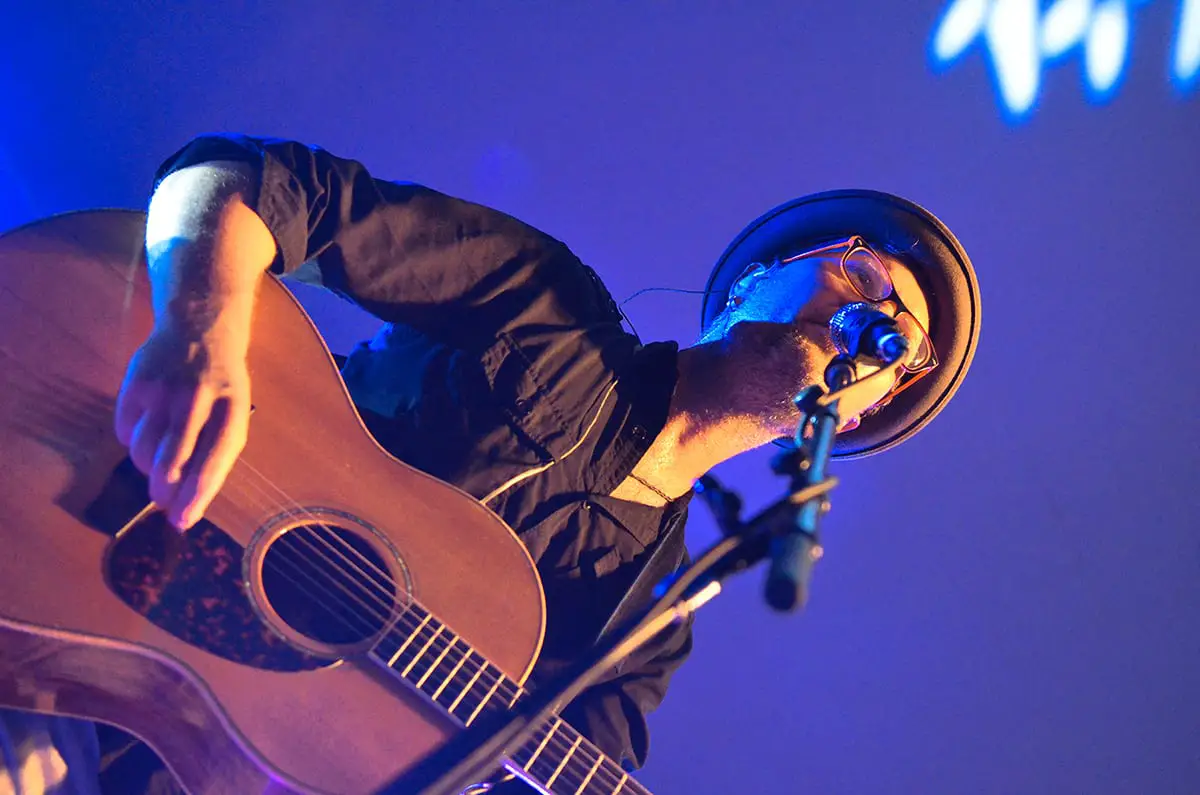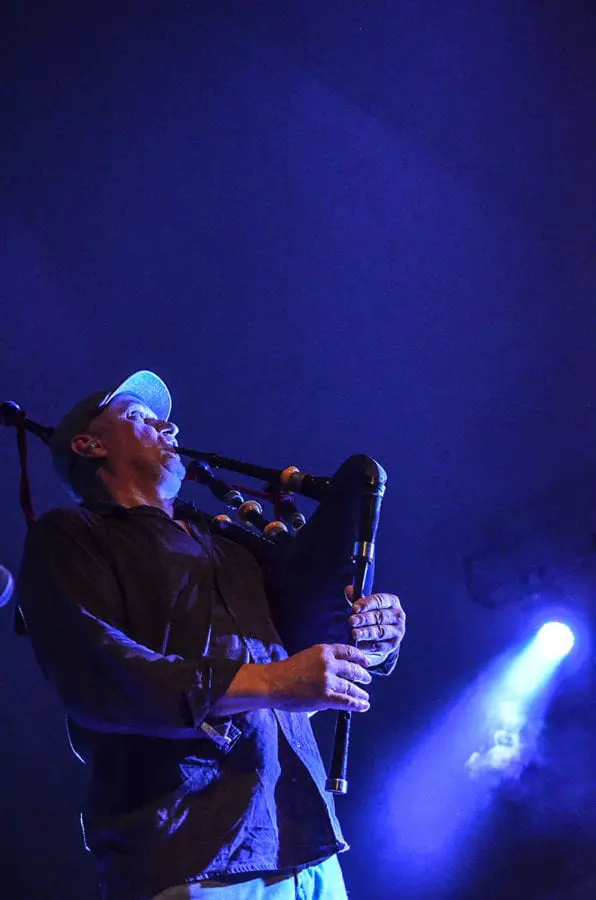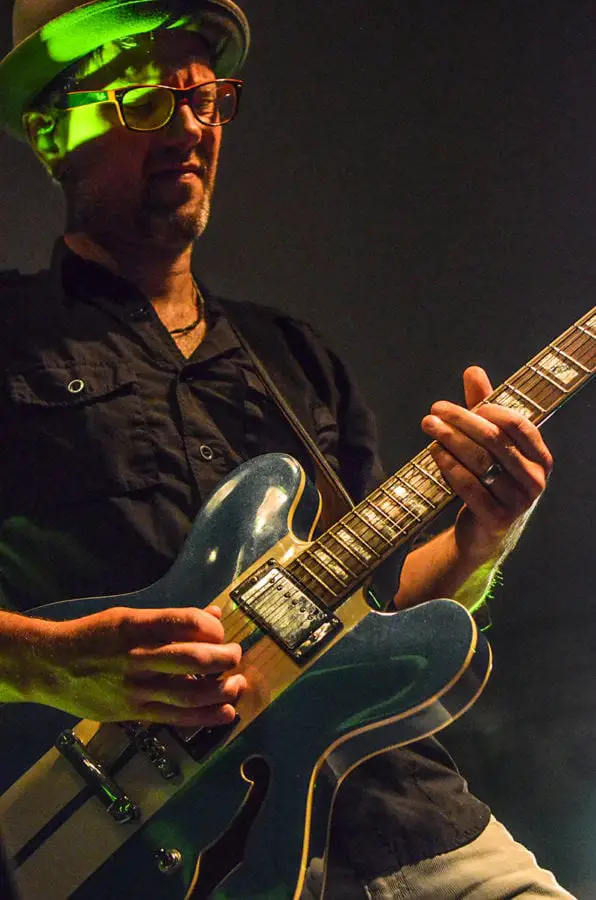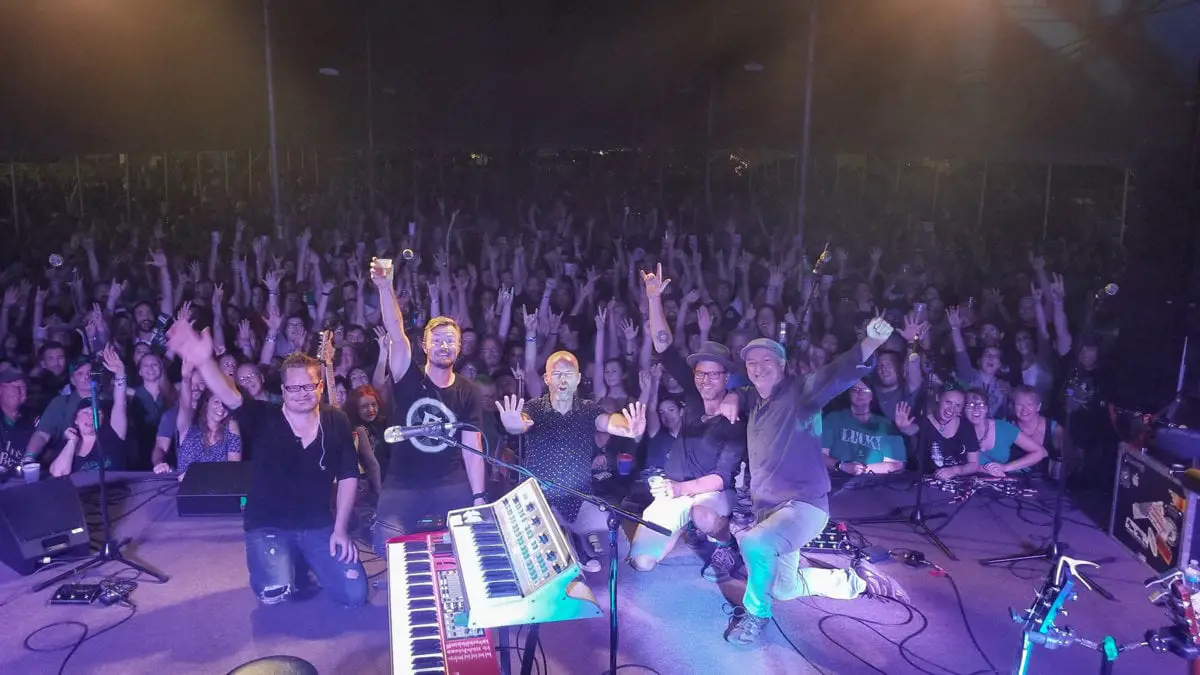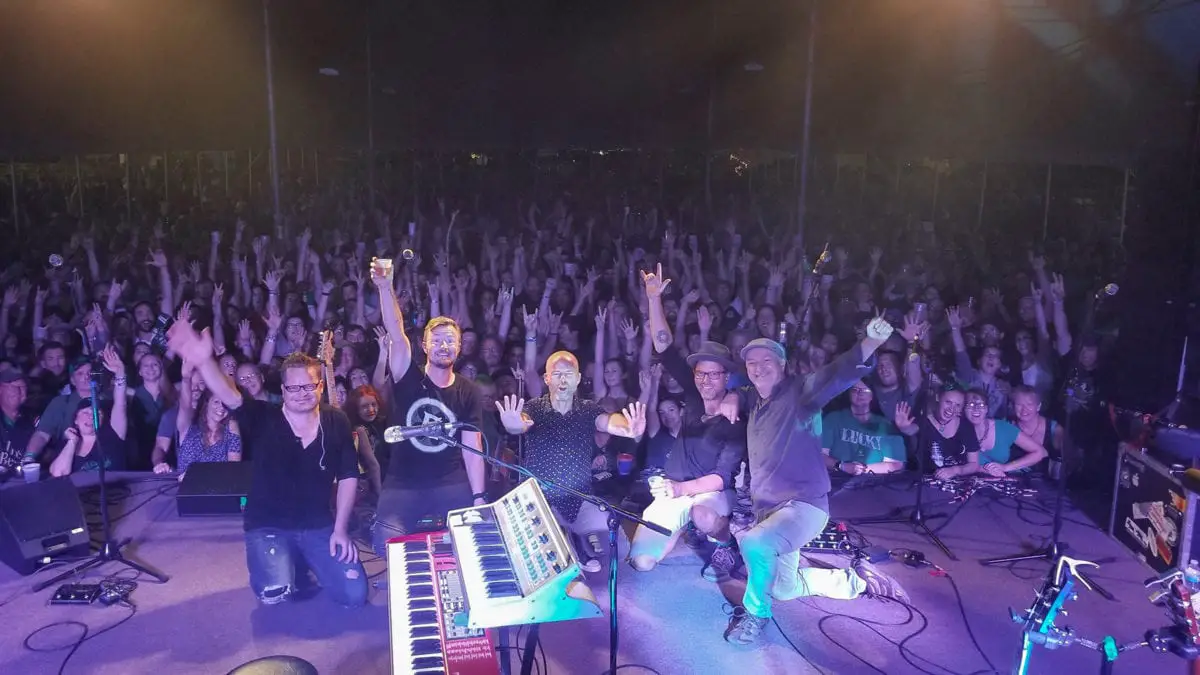 This year, festival goers were extremely excited for newcomers We Banjo 3.  Making their first appearance at the festival ever, we were honored to welcome them and celebrate the release of their new album Haven the very same night.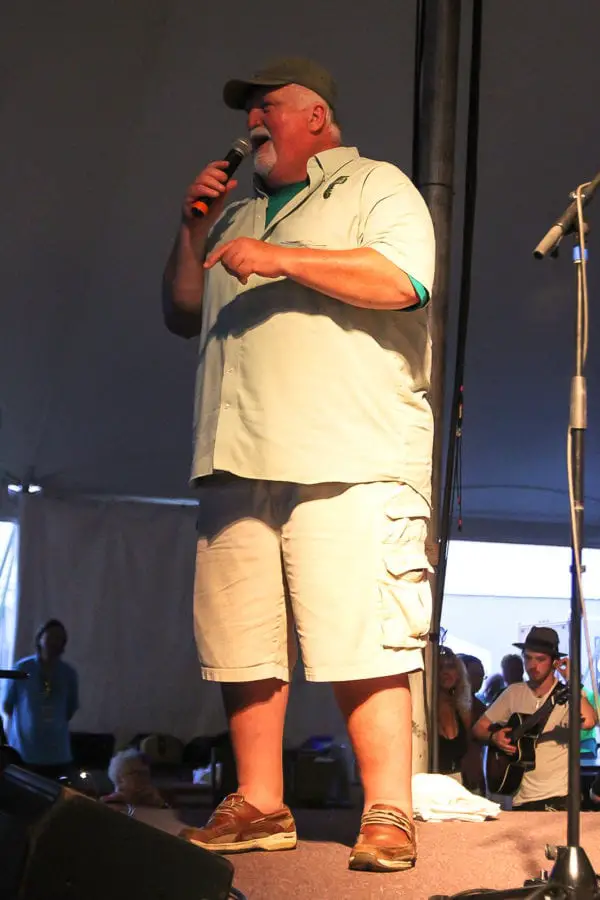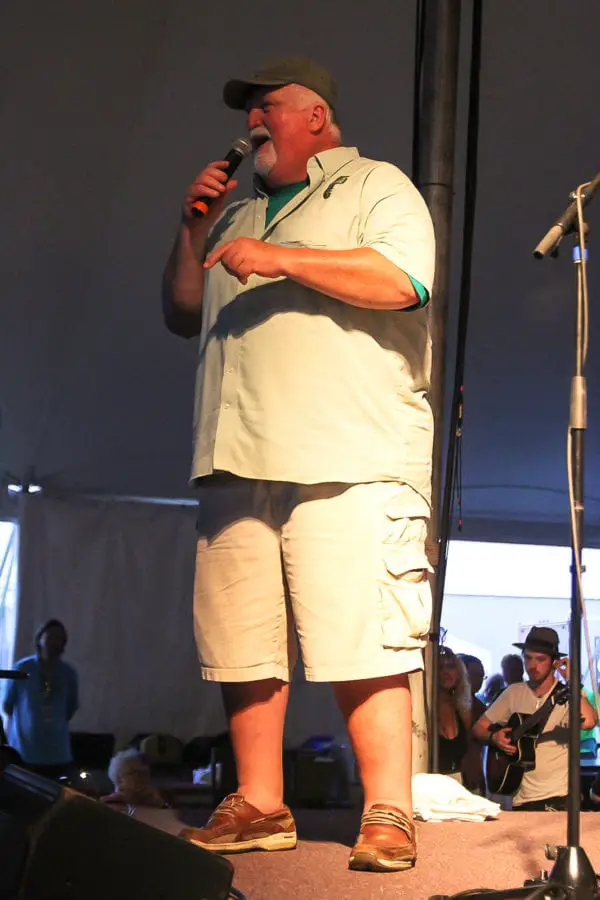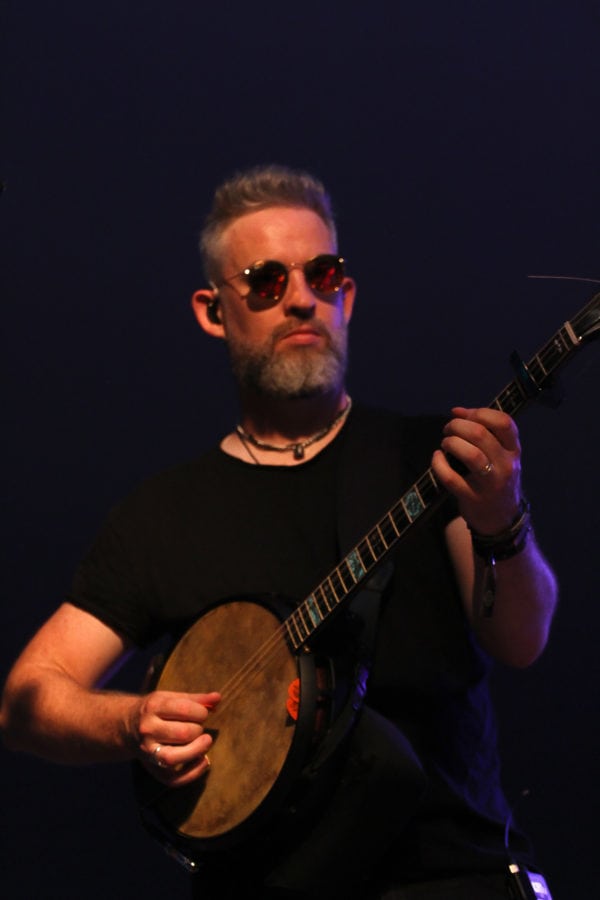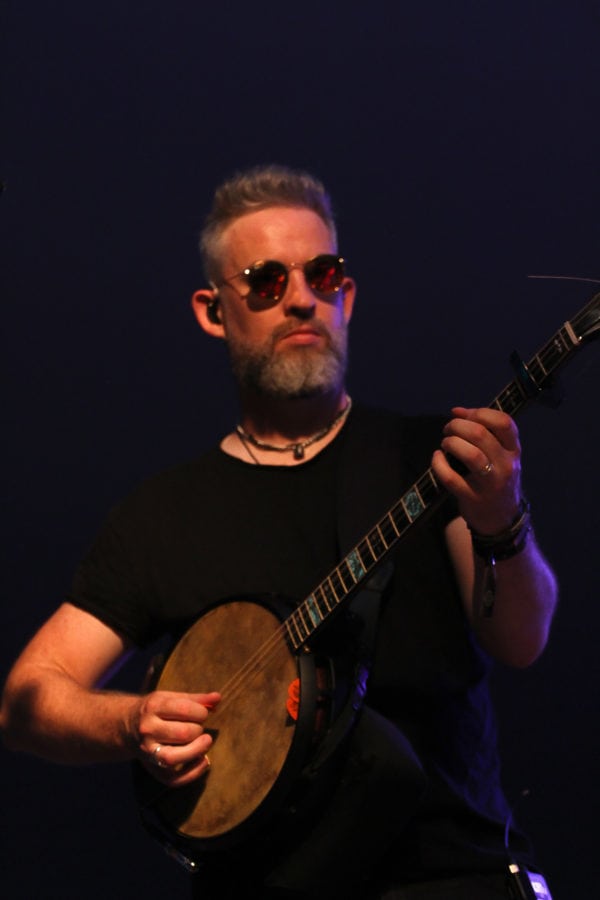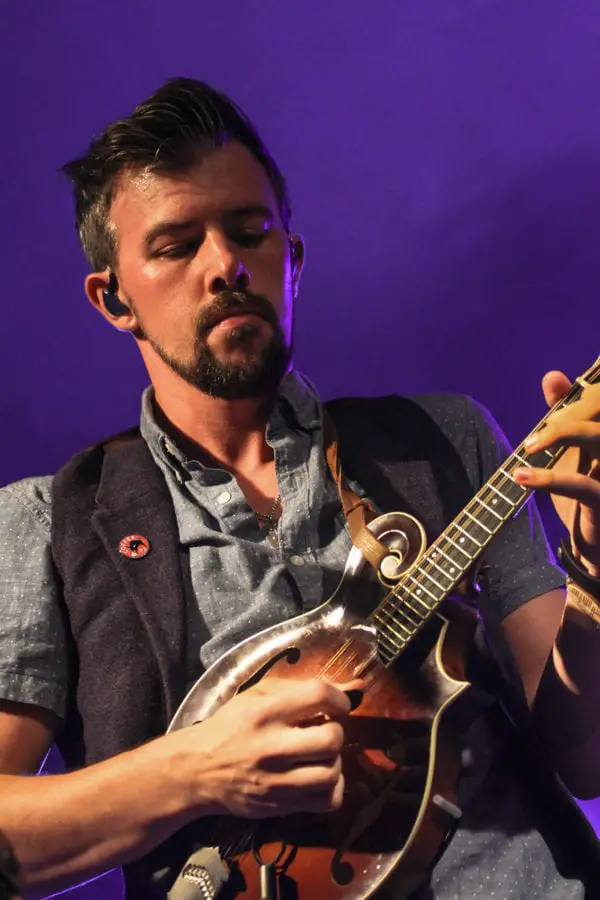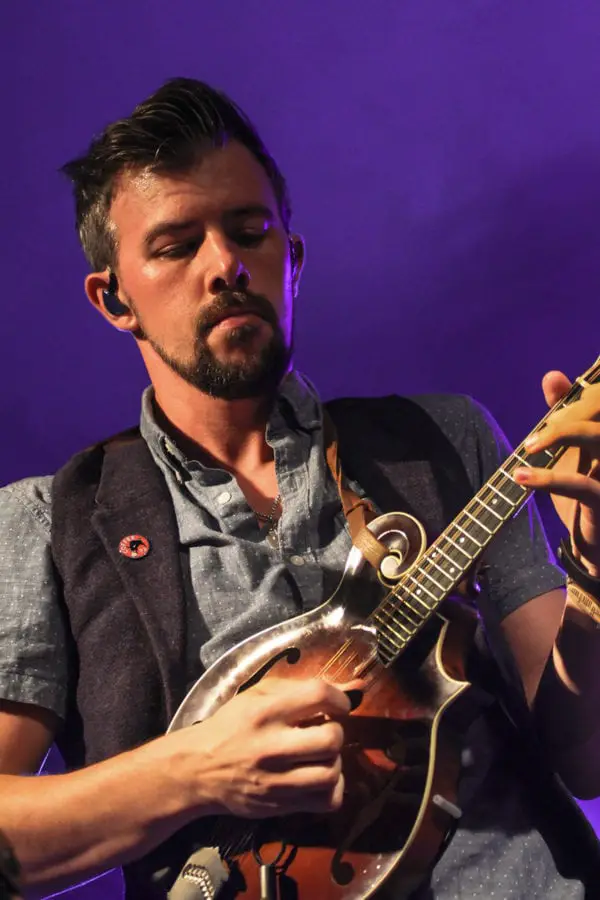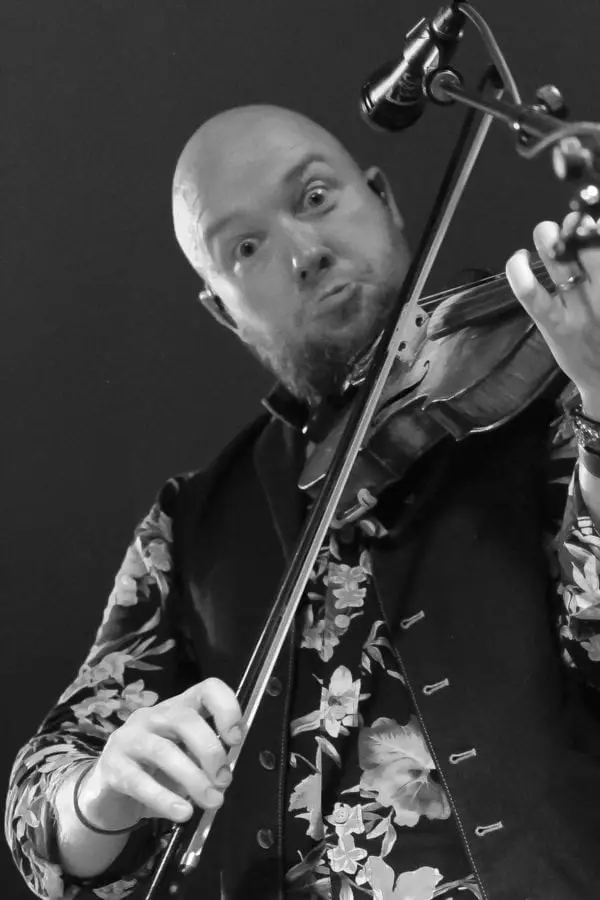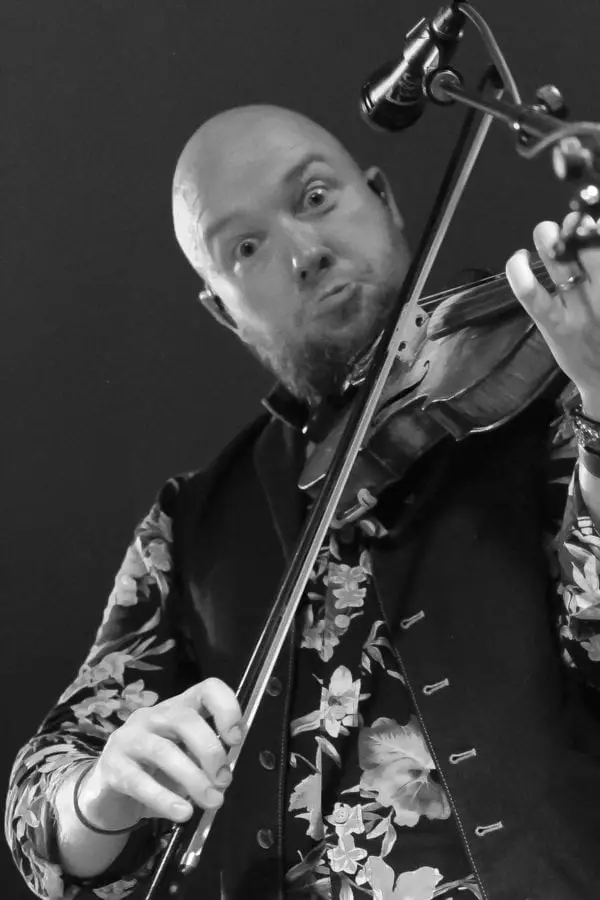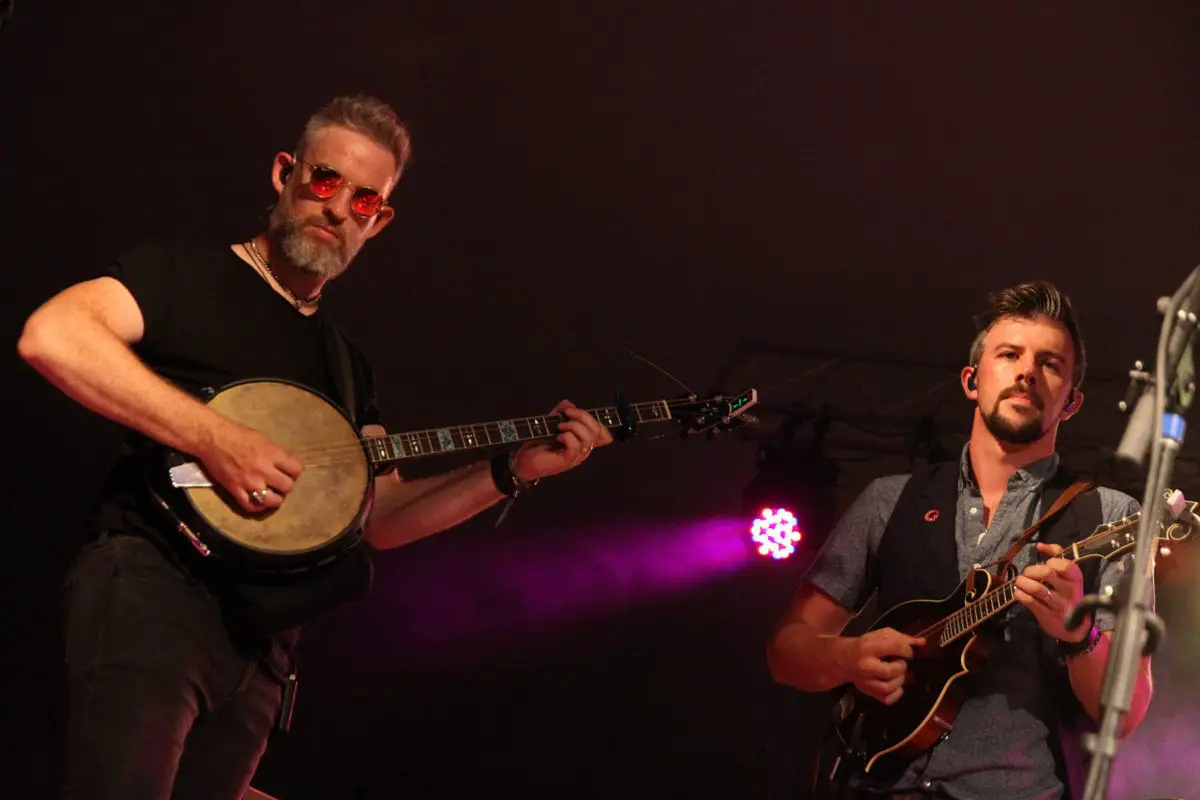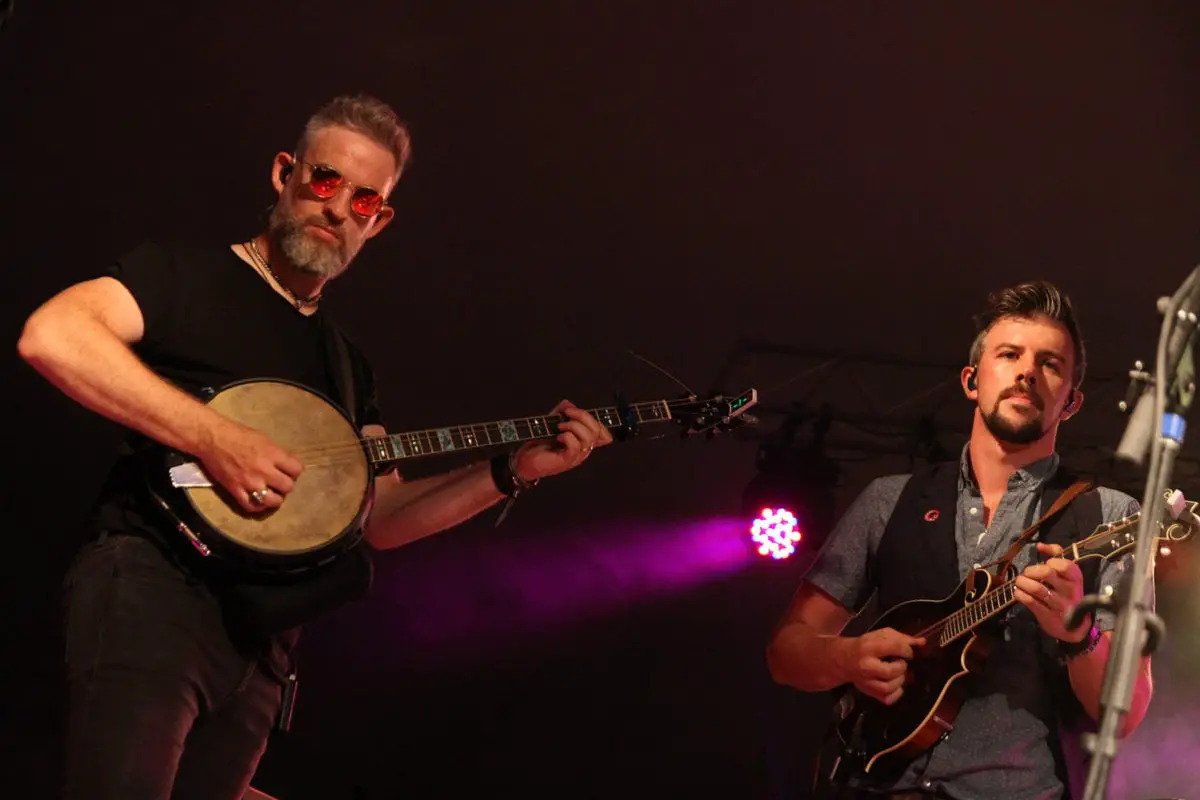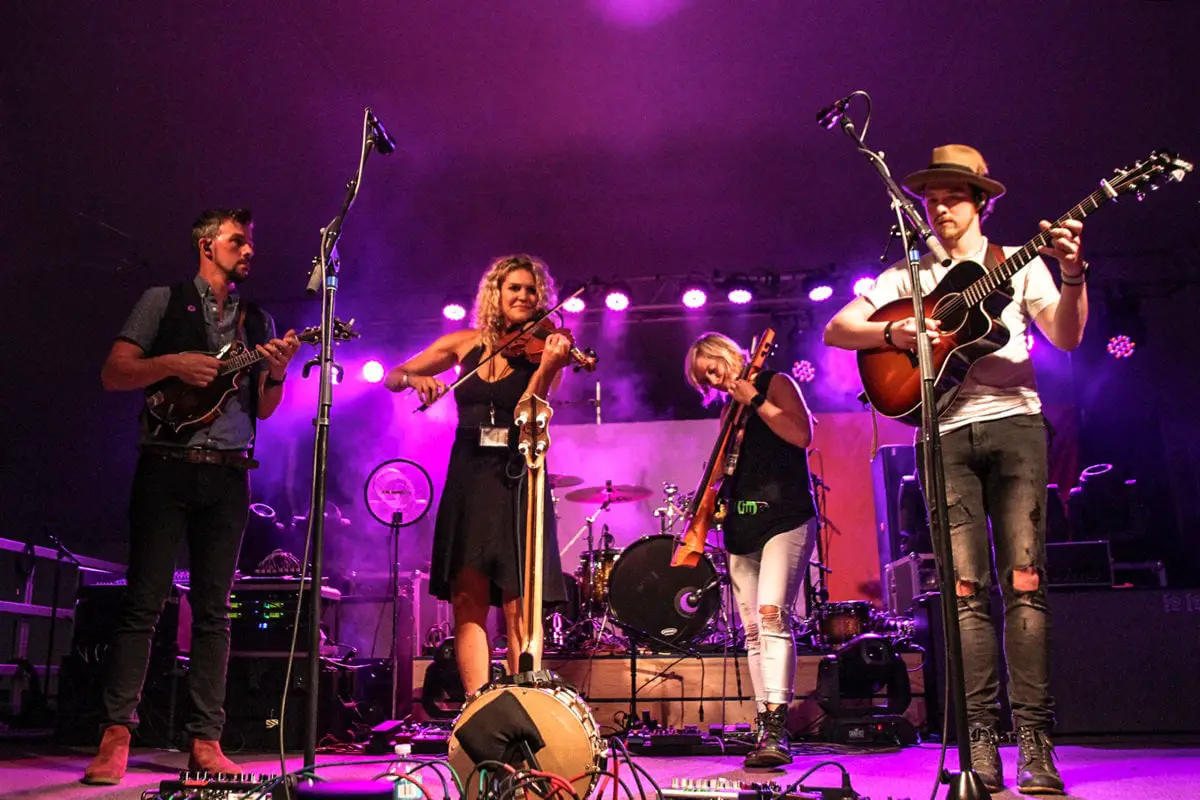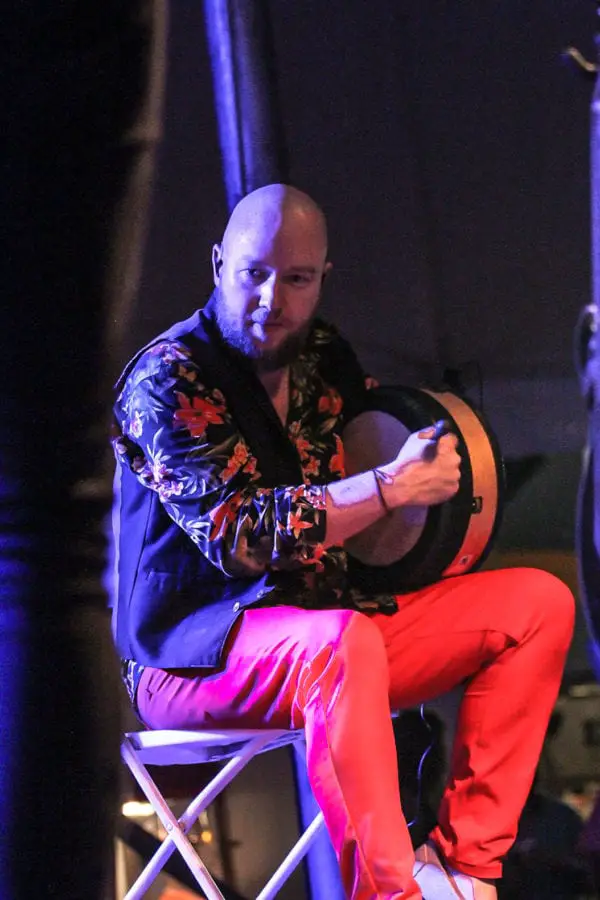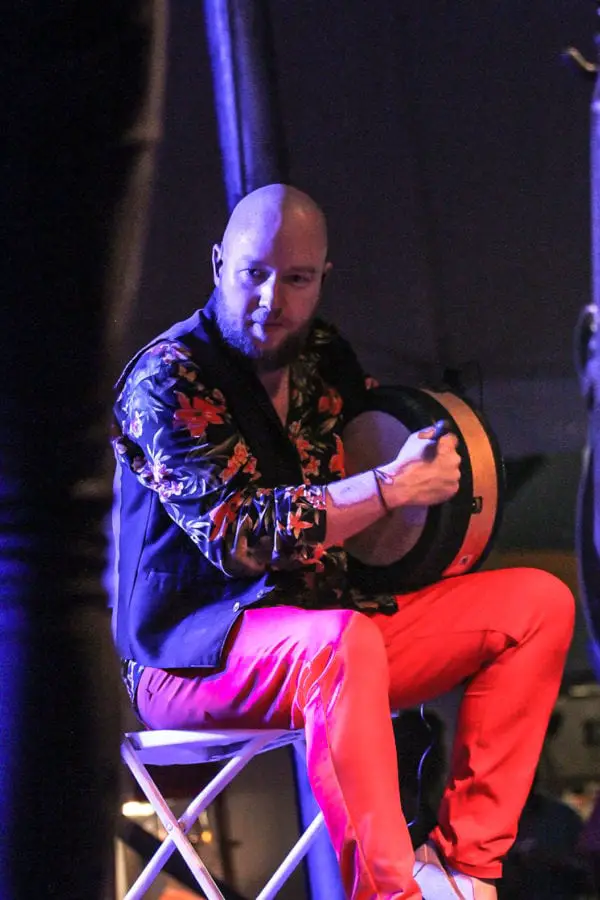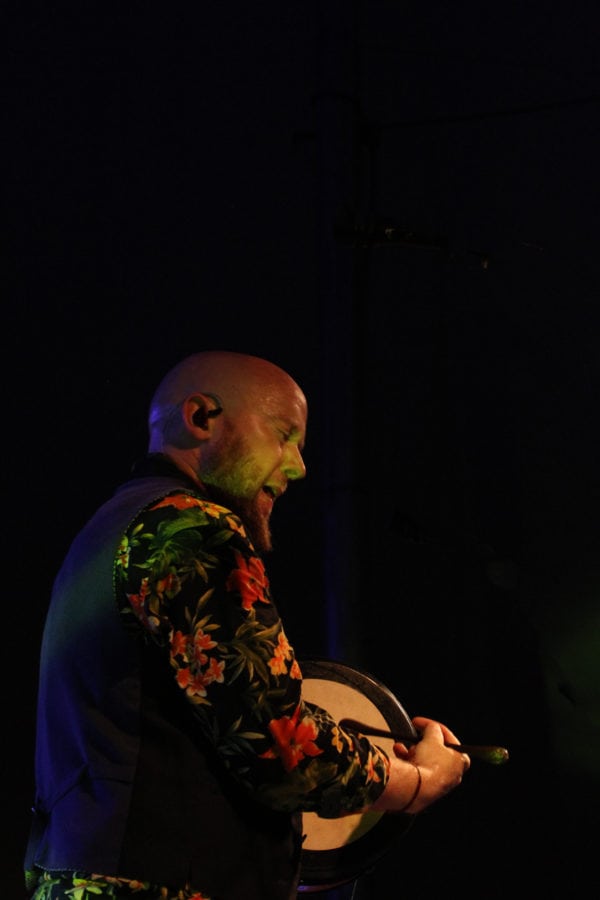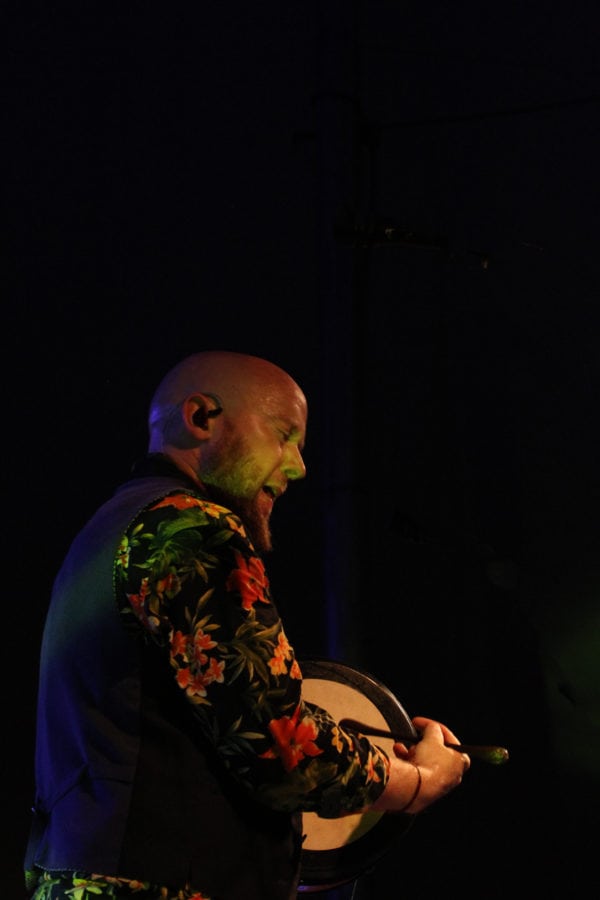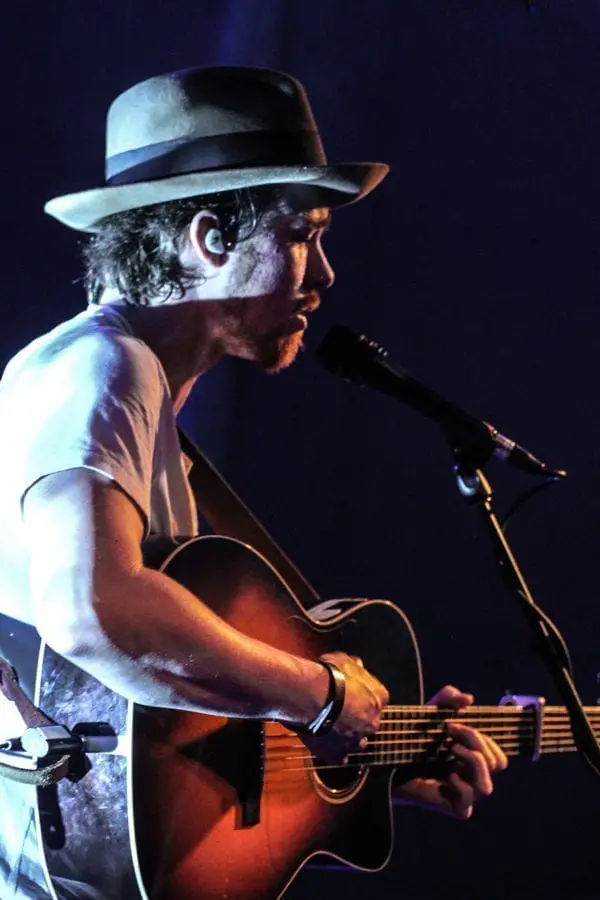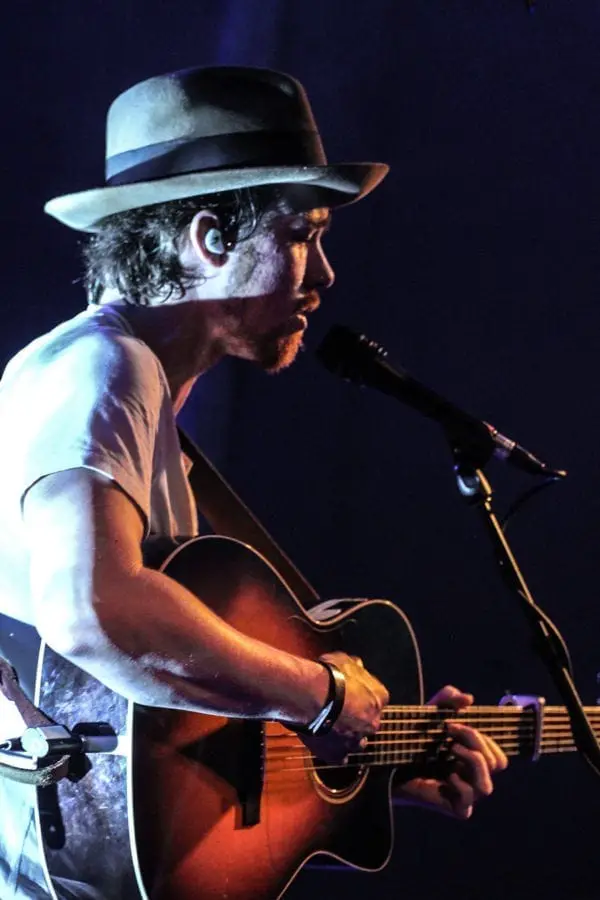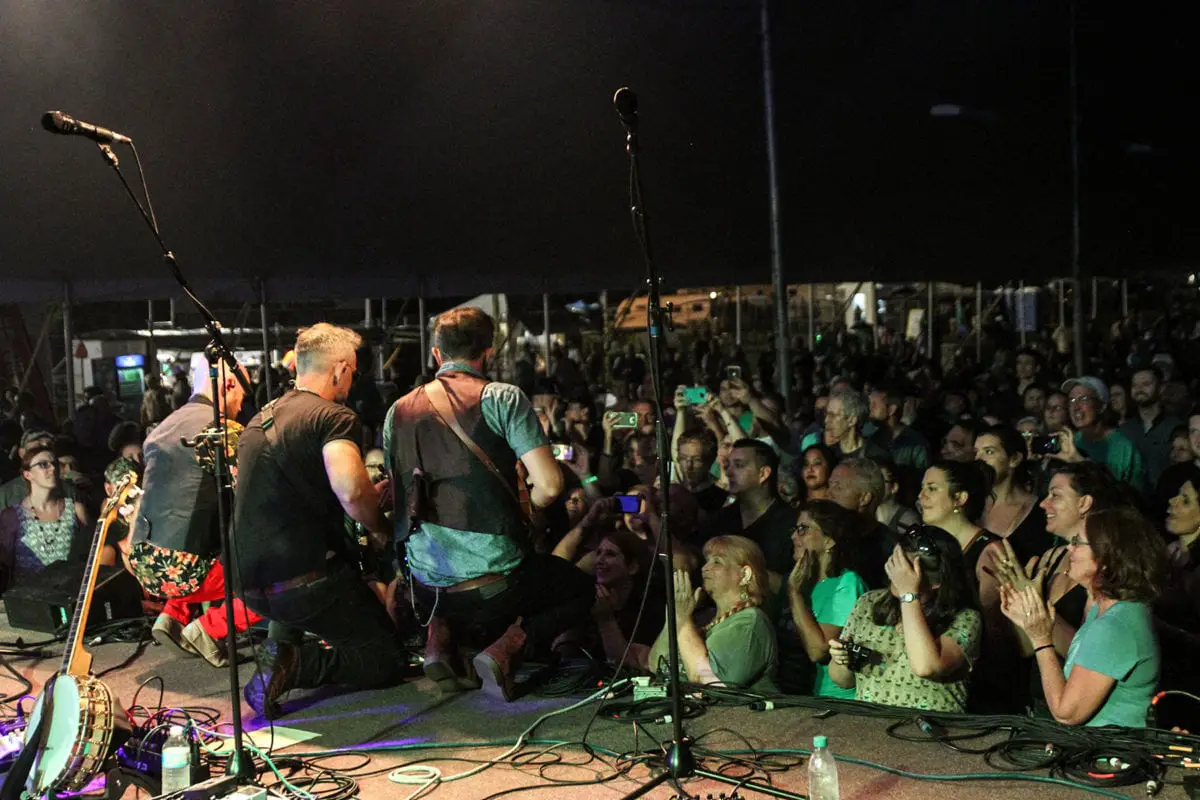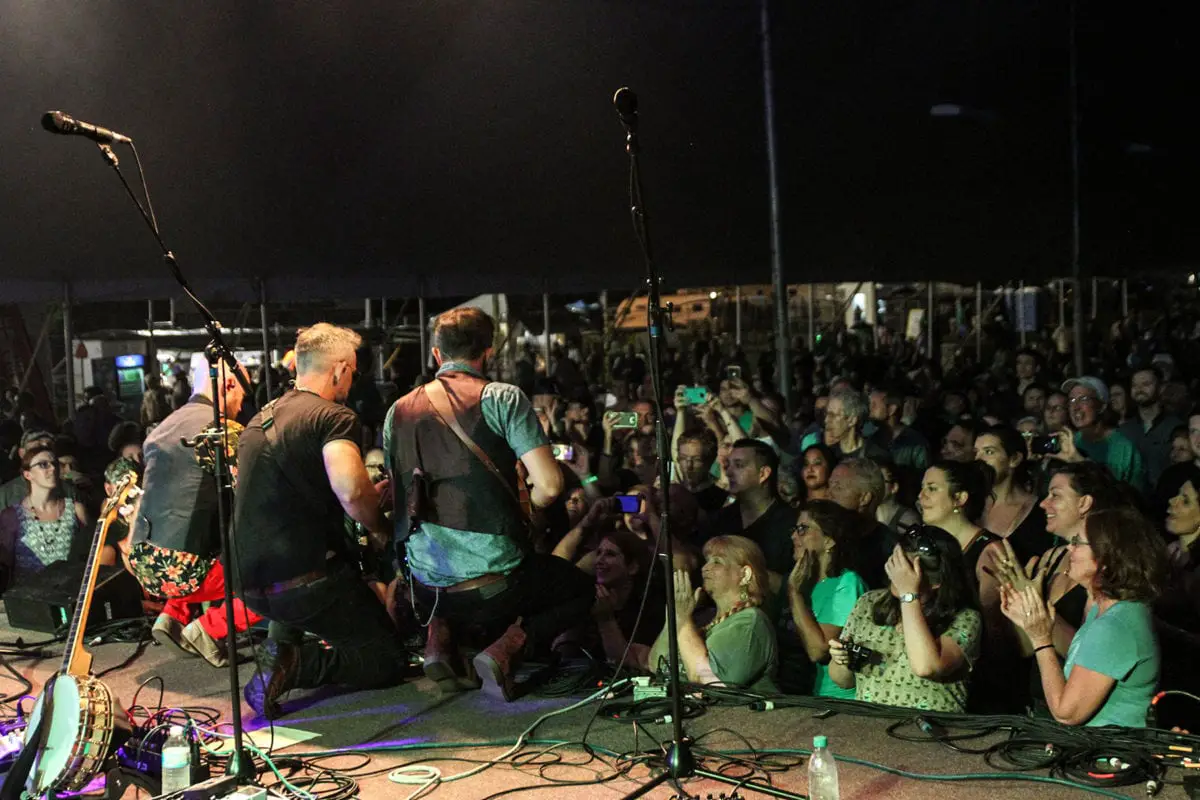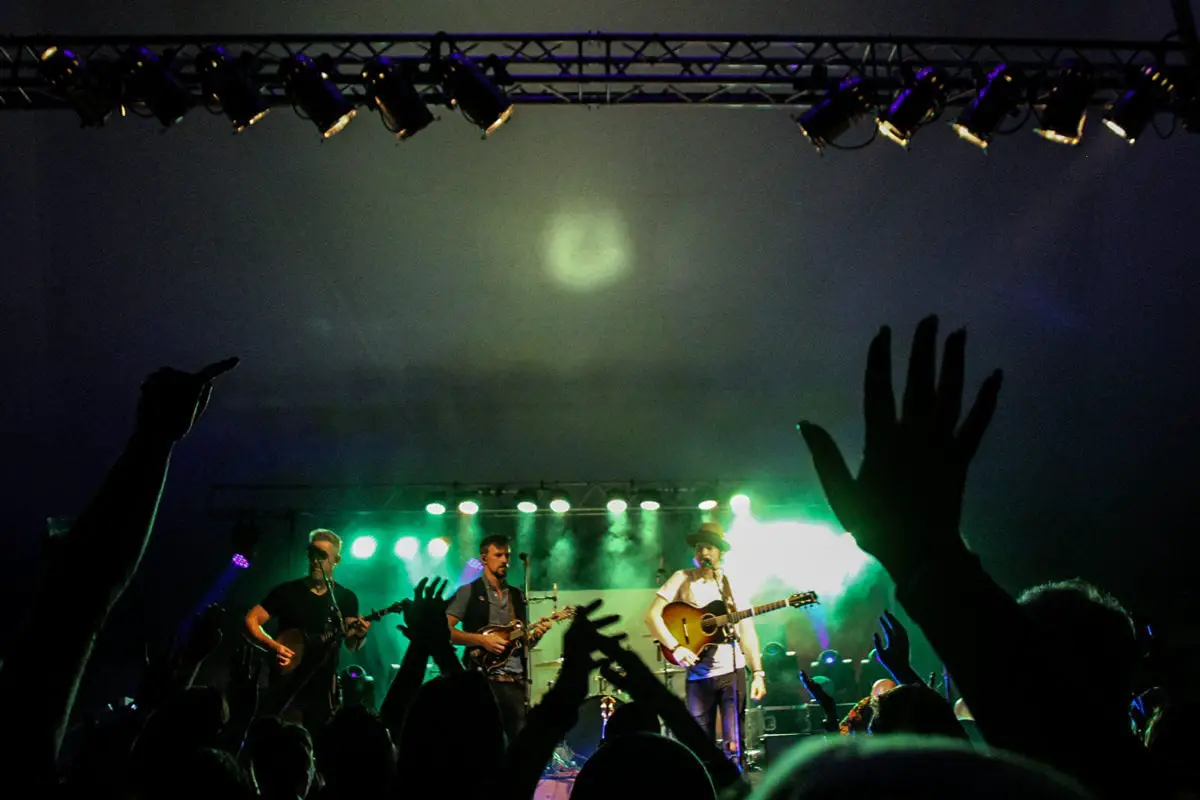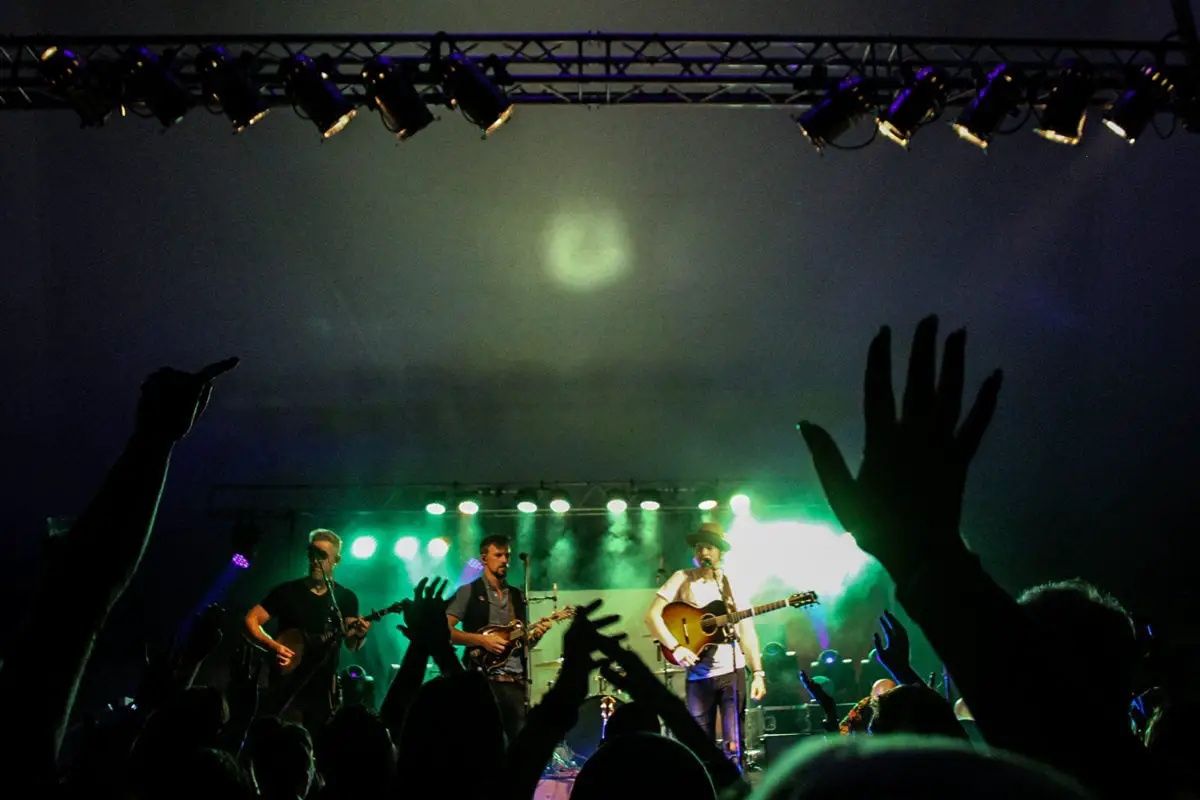 I had a chance to speak to the lads before their set about the new album, recording, their history, and although Fergal was jokingly a little put out with his question, fans truly wanted to know the history of the red pants Fergal, I promise.  The lads were friendly, silly, and their personalities on camera match their charismatic personalities on stage and they immediately won over the crowd and left them wanting more than just the one evening they were here for. This is one band that festival goers want more from so stay tuned for upcoming shows in the area. You will be happily surprised as dates are announced.
Completing the Friday night lineup,The Elders took the stage. The weather advisory for a massive downpour wouldn't dampen anyone's spirits, because their favorite musicians from Kansas City were in town.  This group has become family to GAIF over the 11 years of playing here in Central NY and they poured out their souls to those who could stuff underneath the massive circus tent of the Contemporary Stage as the rain poured down outside.  Joined by friends from Searson,The Moxie Strings, We Banjo 3,and Enter the Haggis throughout the night on stage, it was like a family reunion of sorts.  The love and respect they have for one another together with the love from the fans out front of the stage made for a magical evening of music.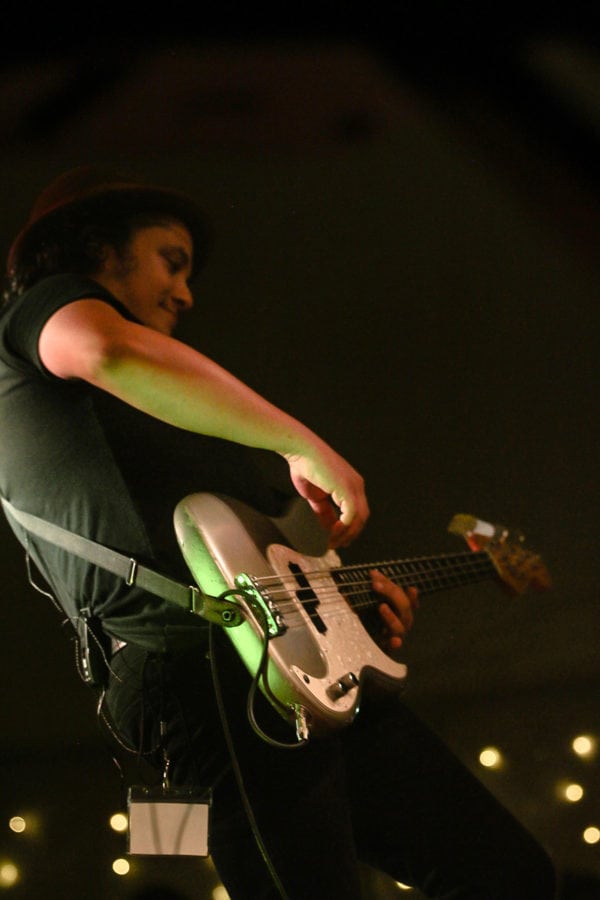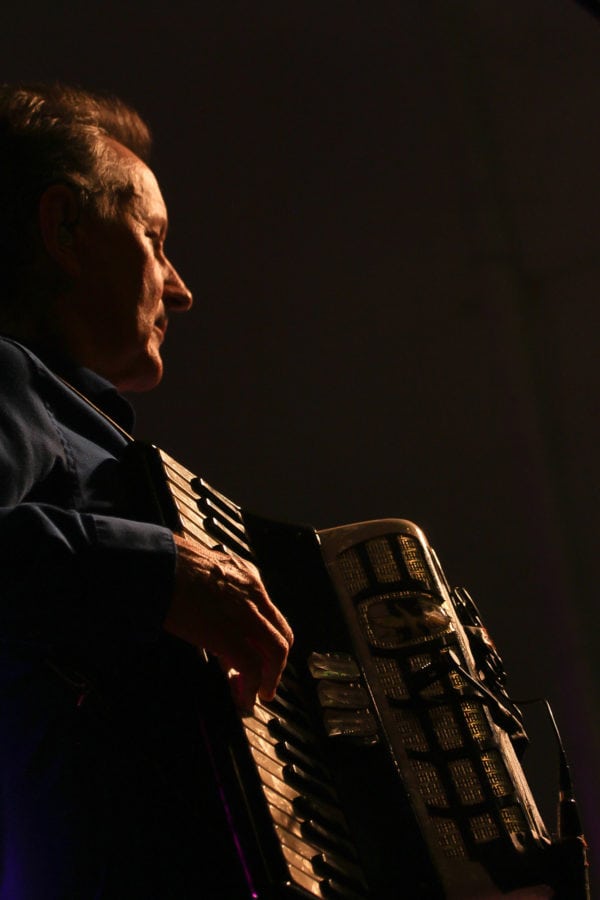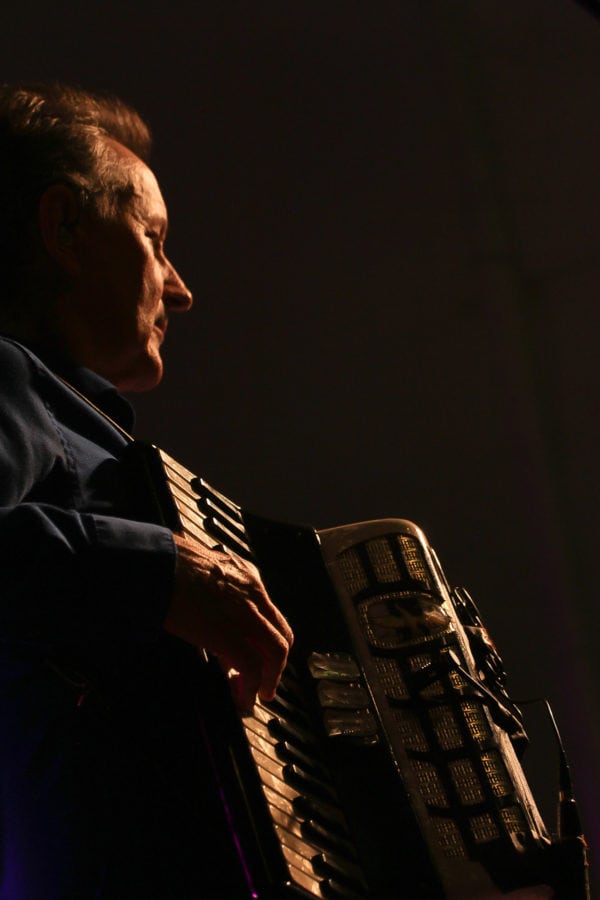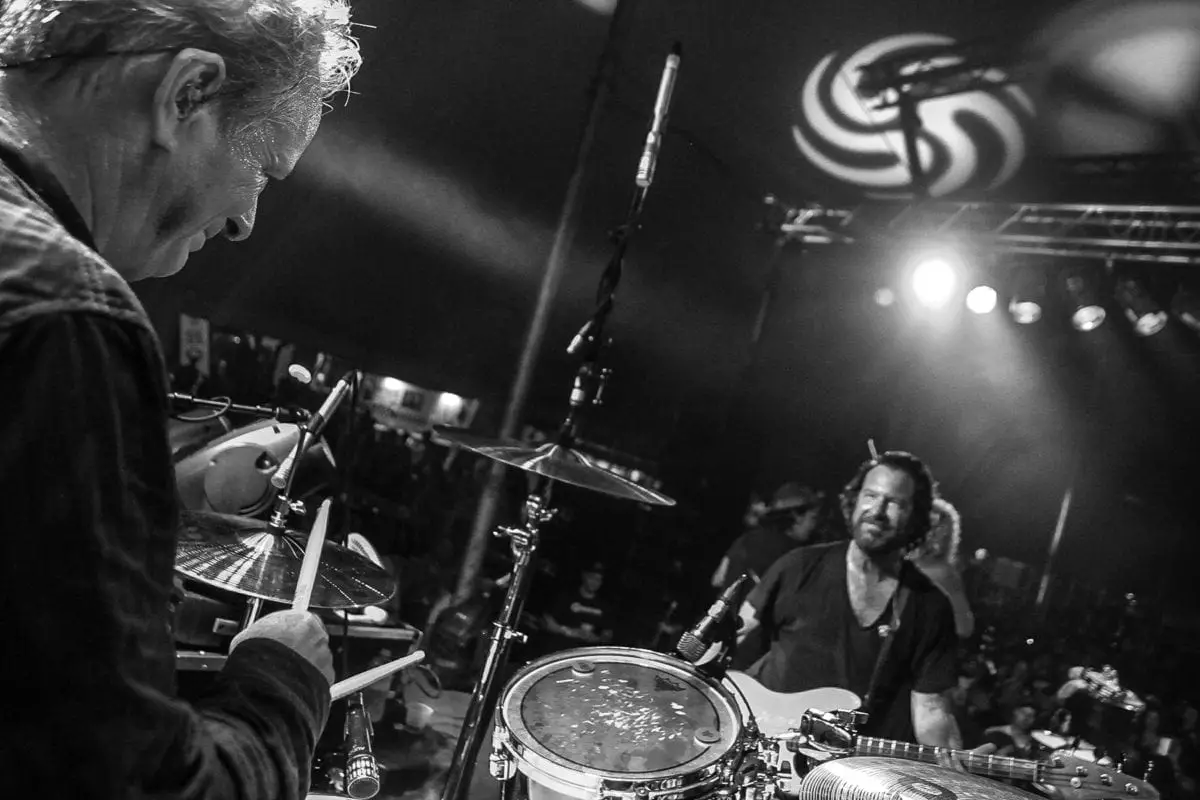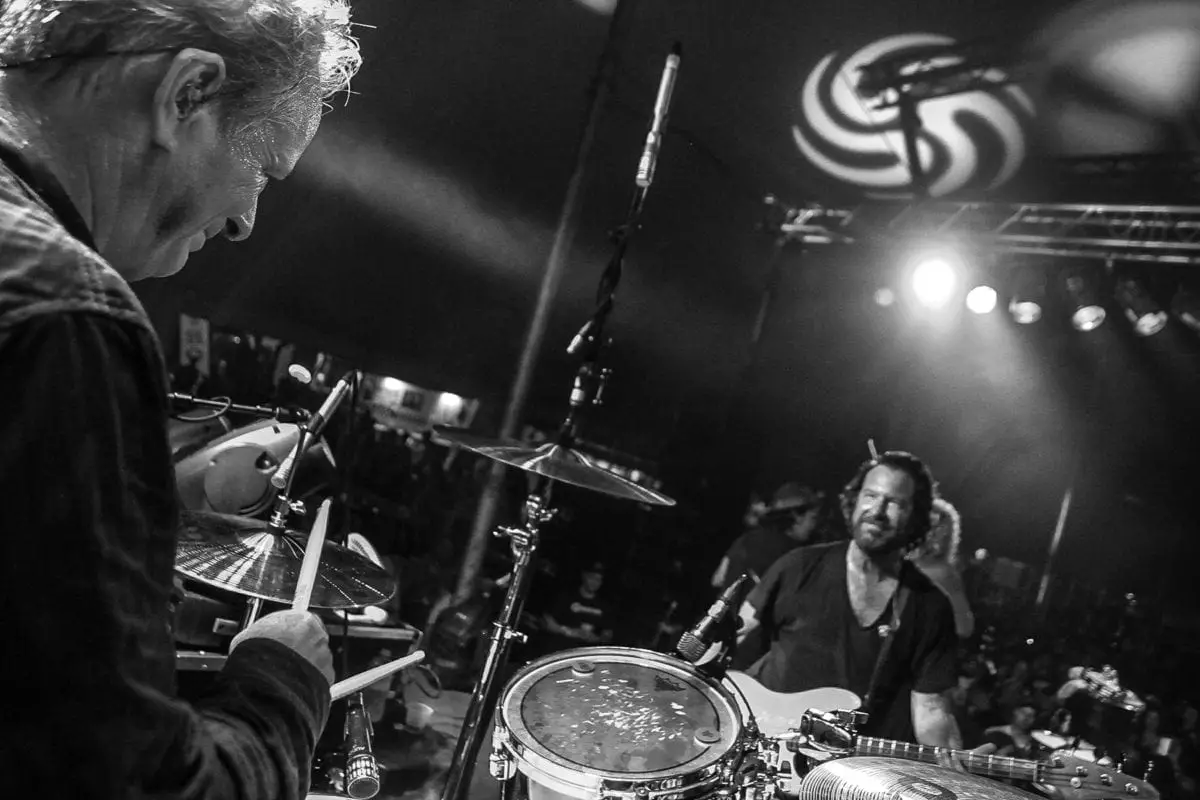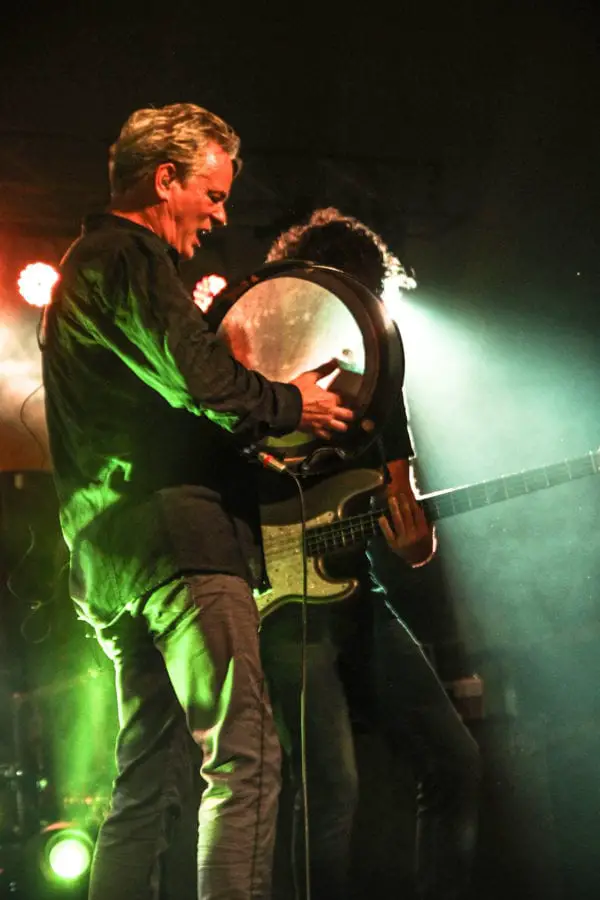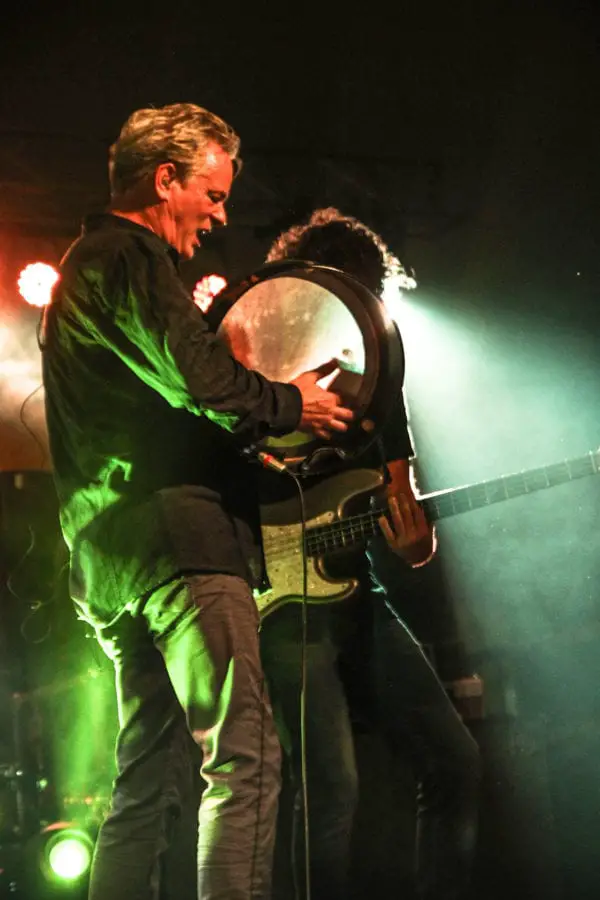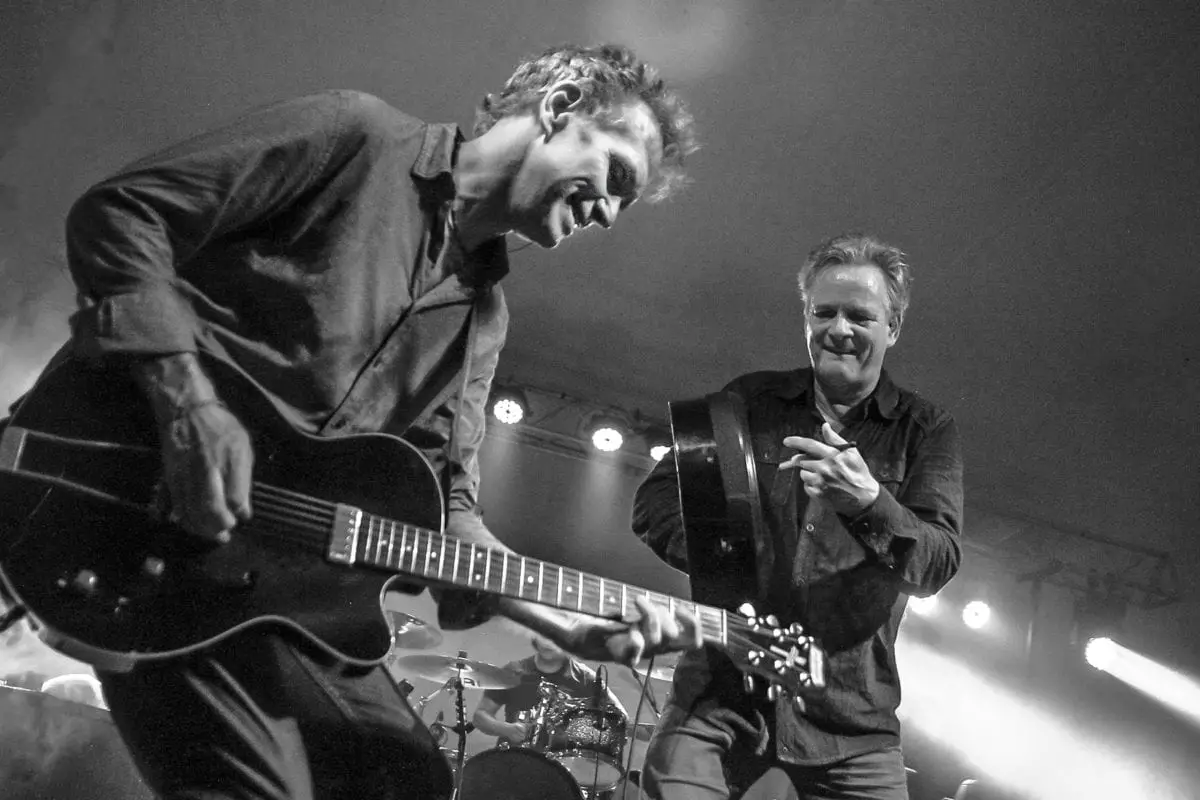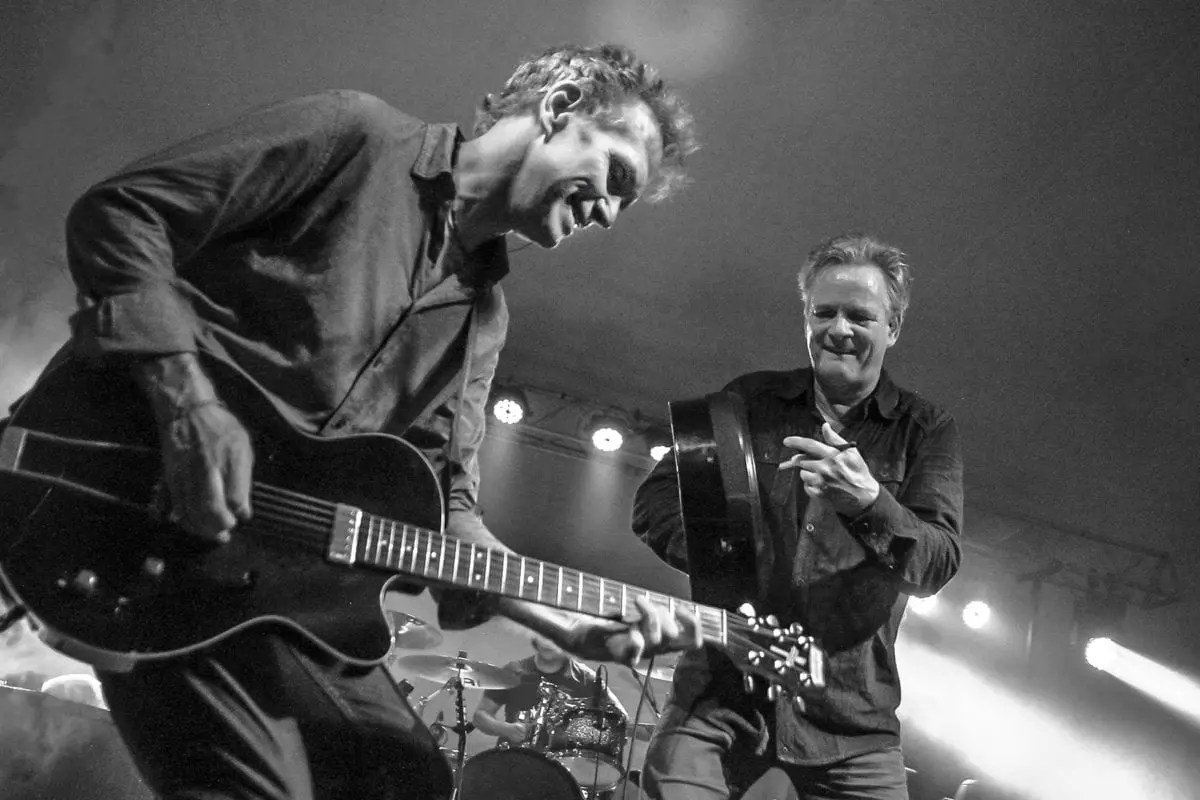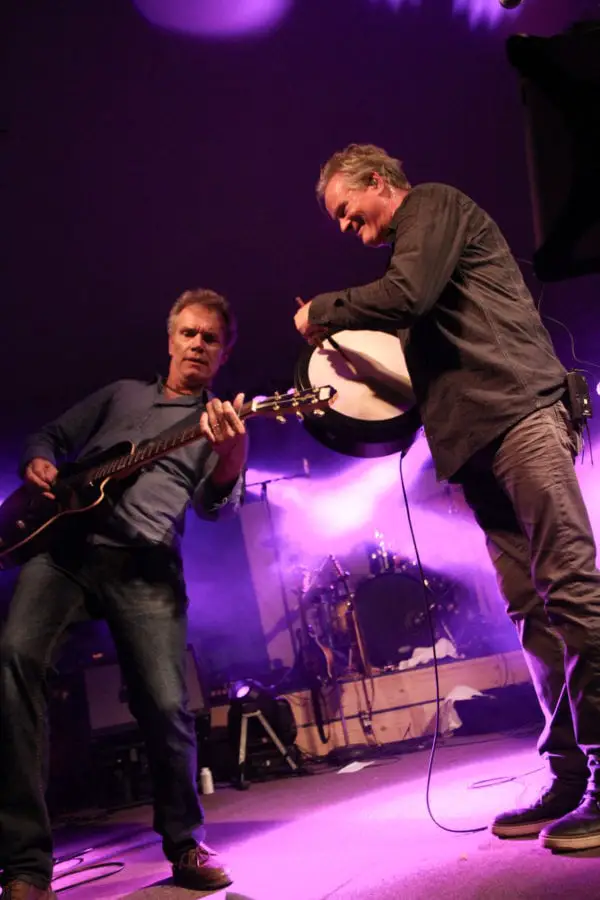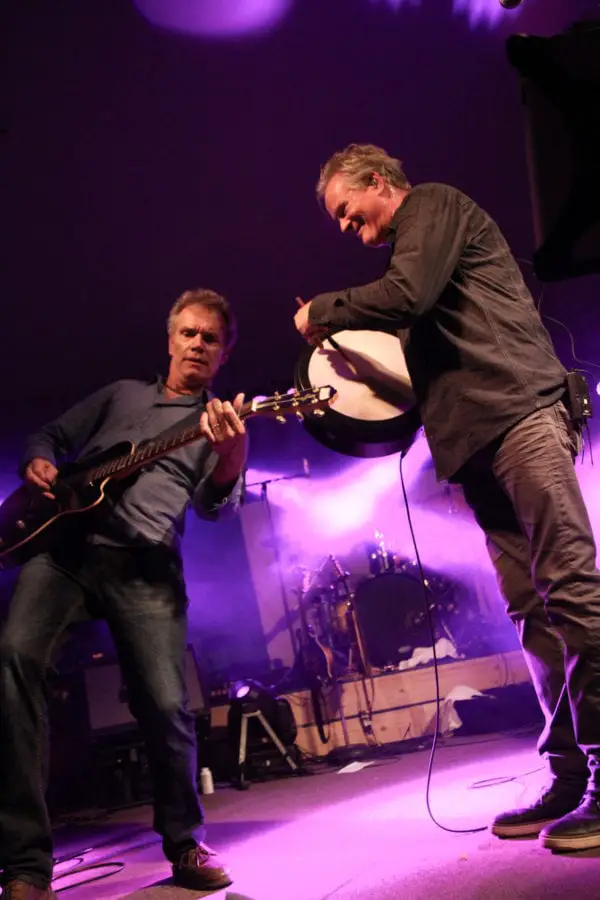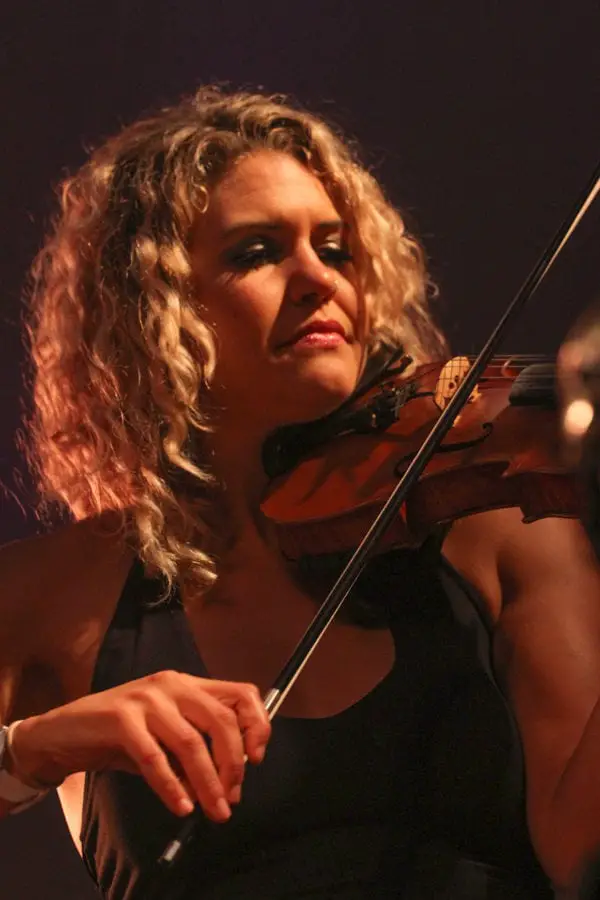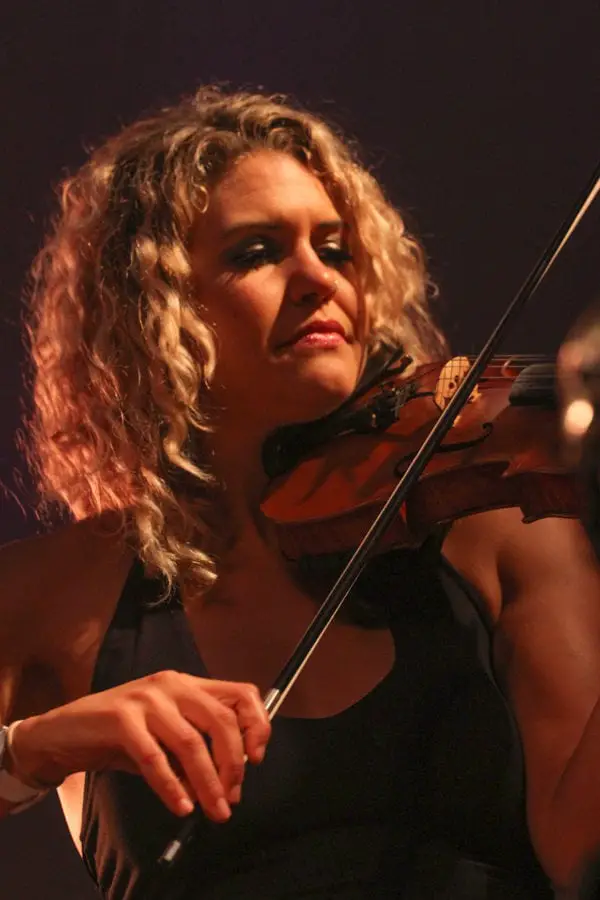 Saturdays' activities began bright and early for the annual 5K Ranger Run and Highland Games.  As gates opened, crowds poured in and tents and stages filled up quickly with those vying for the best seats in the house for their favorite bands.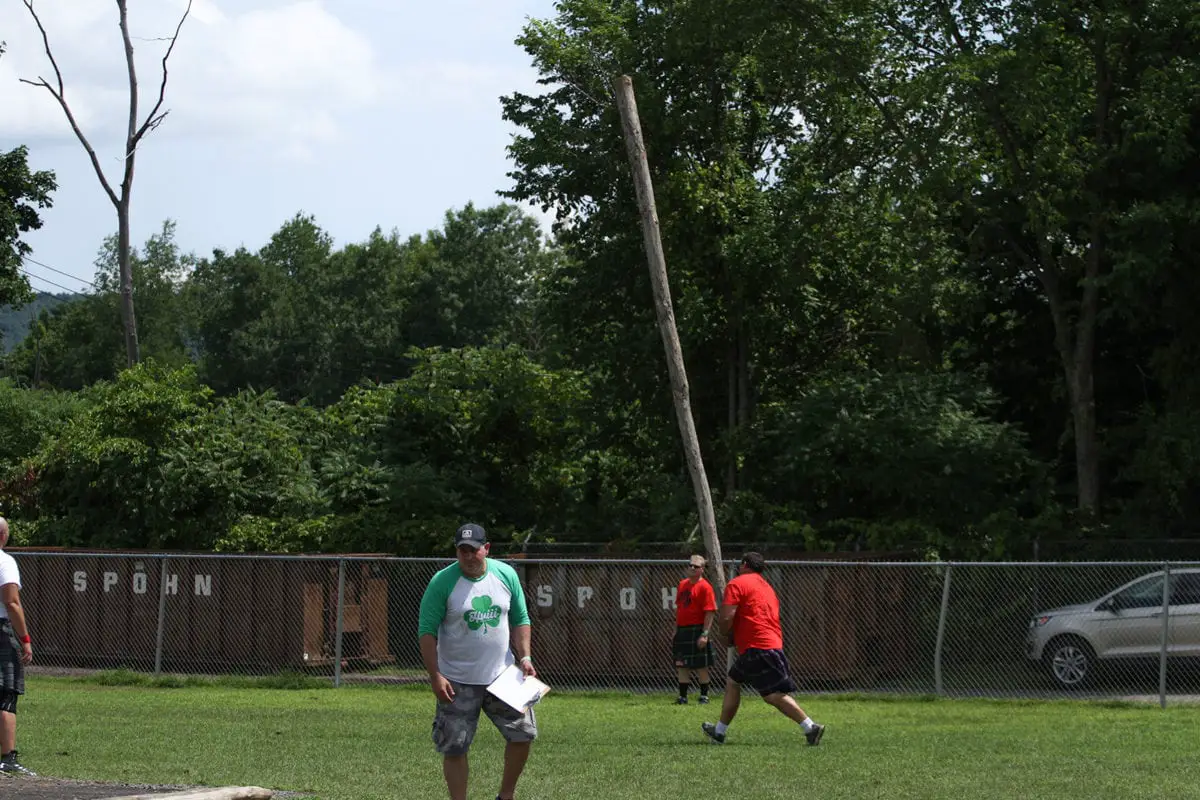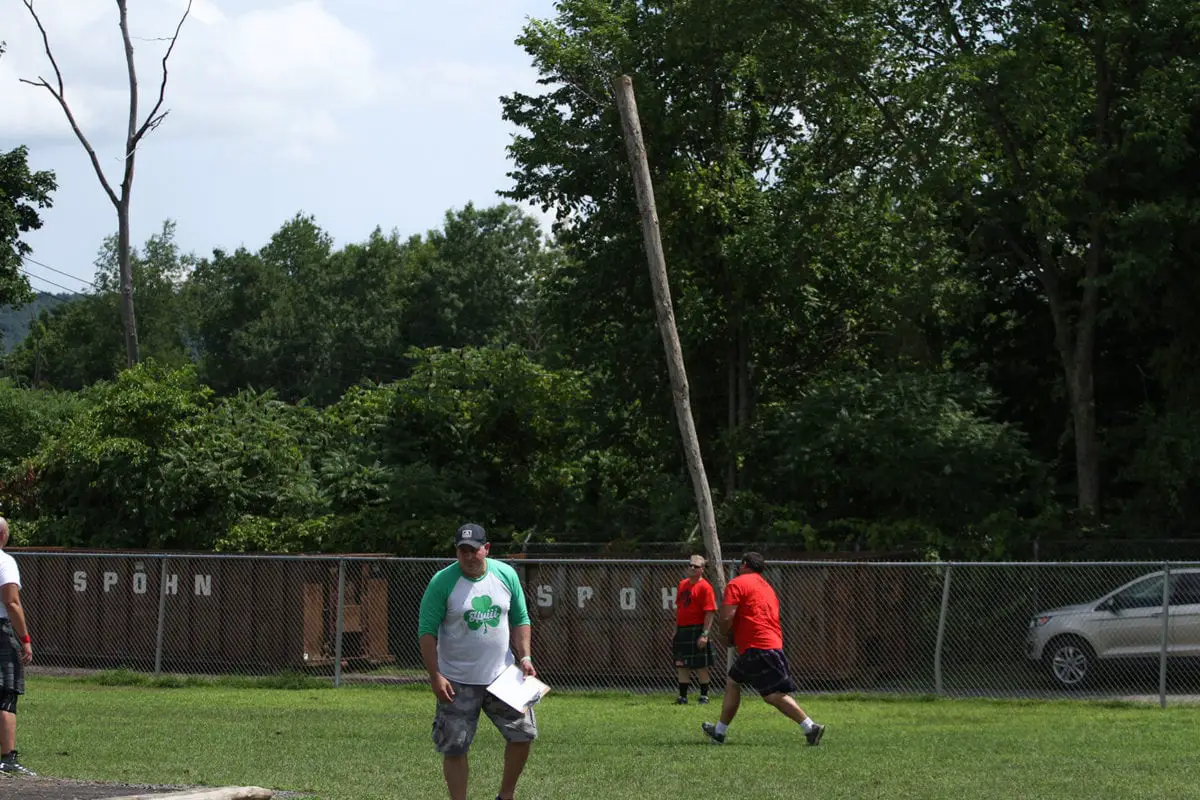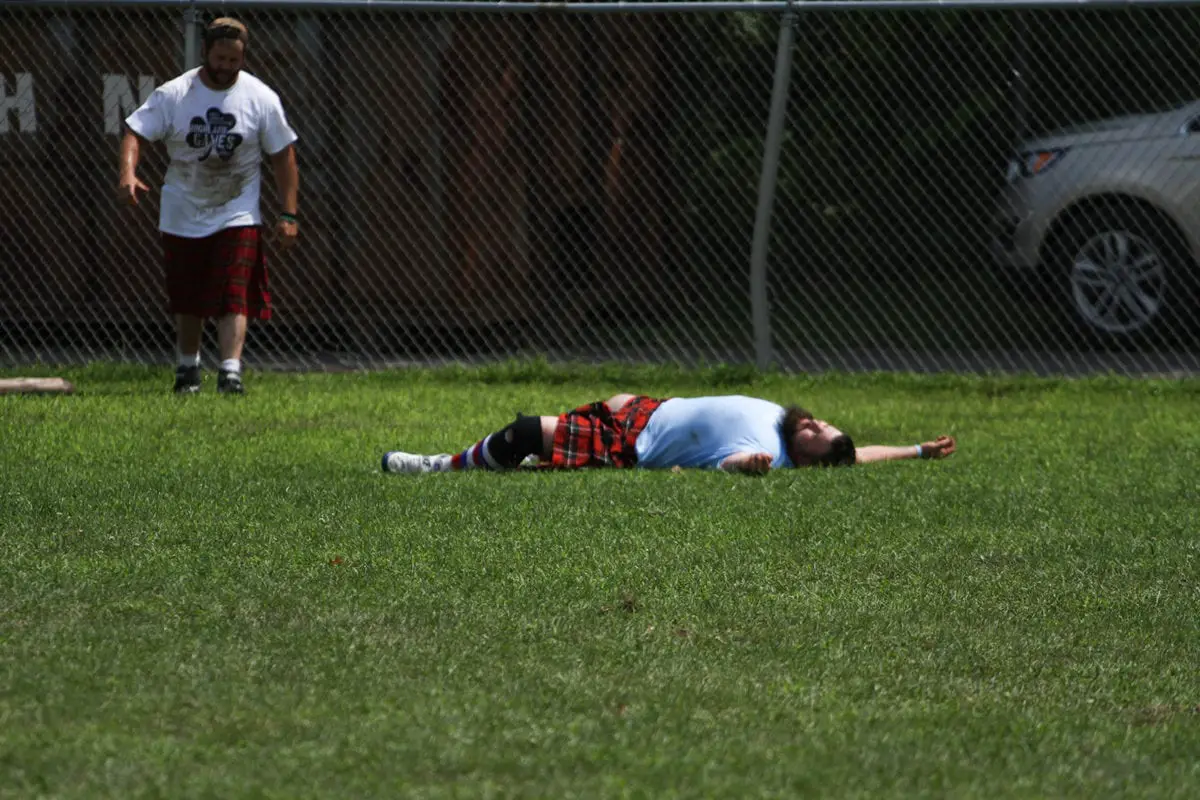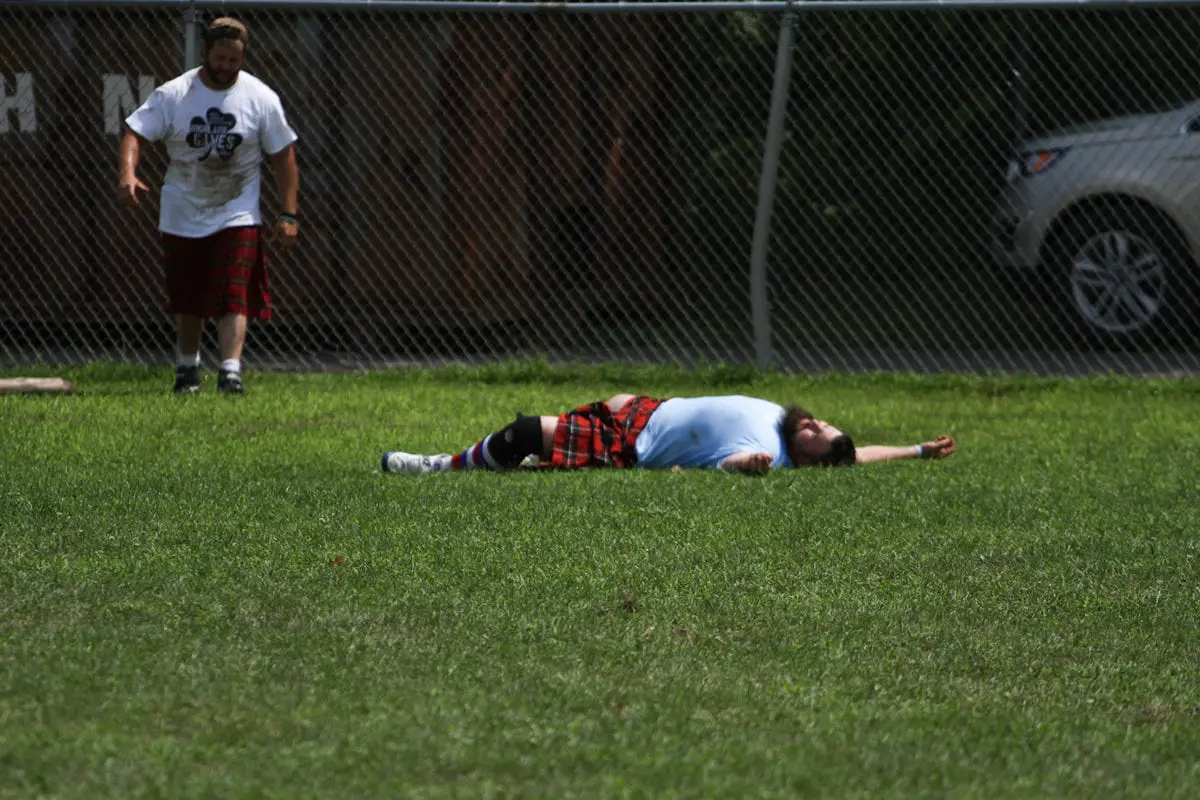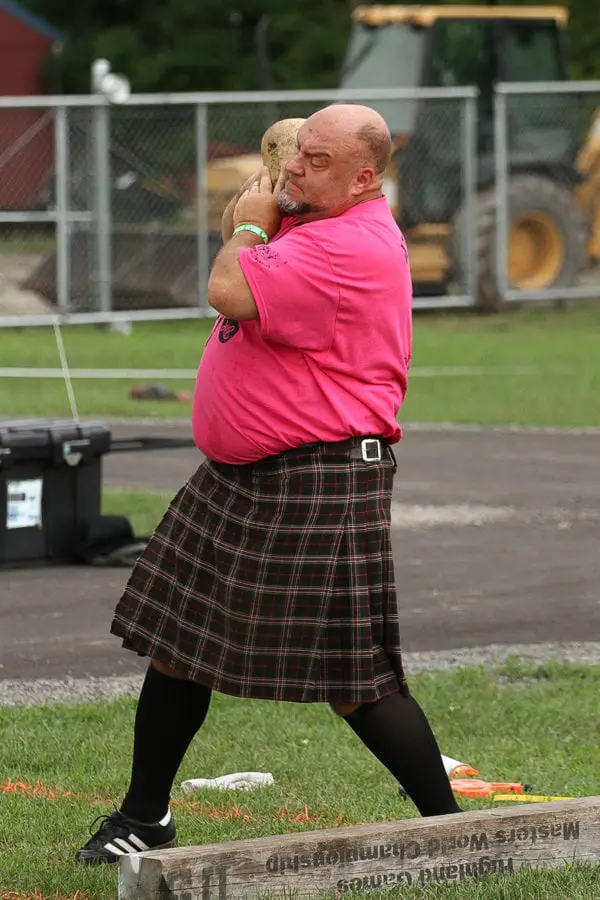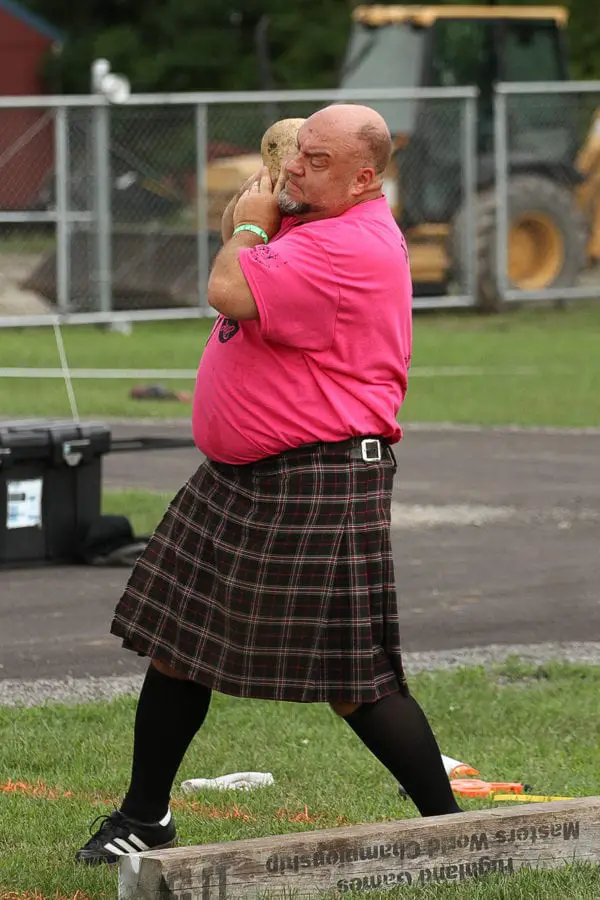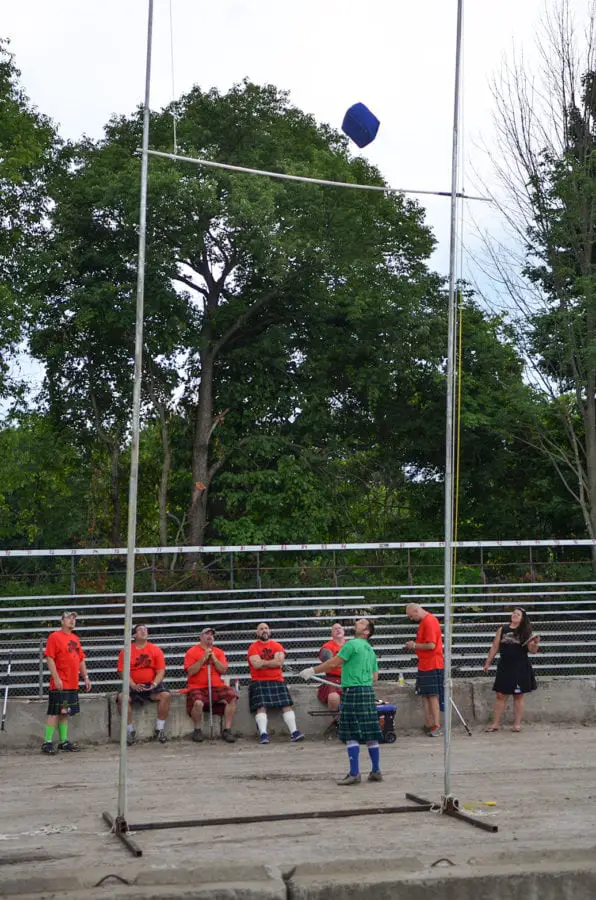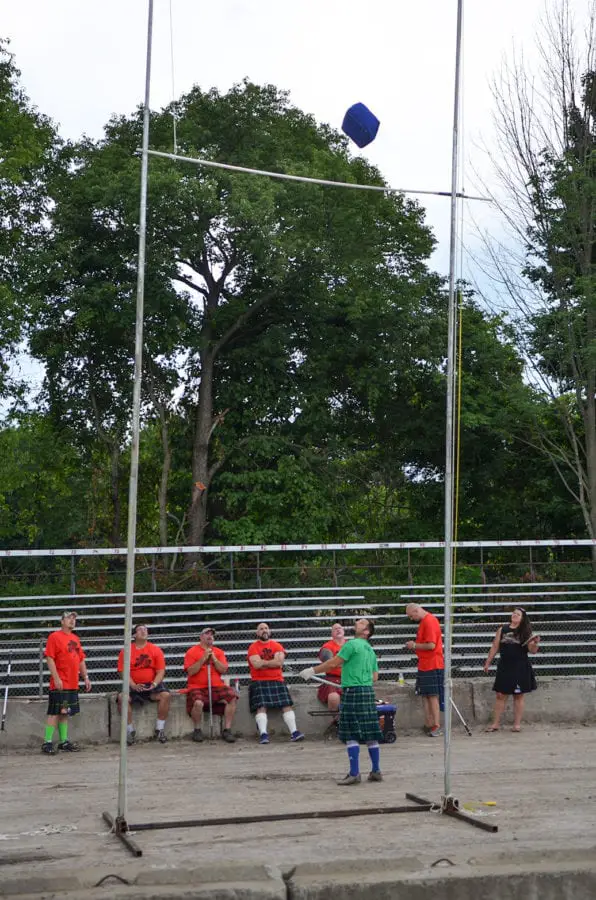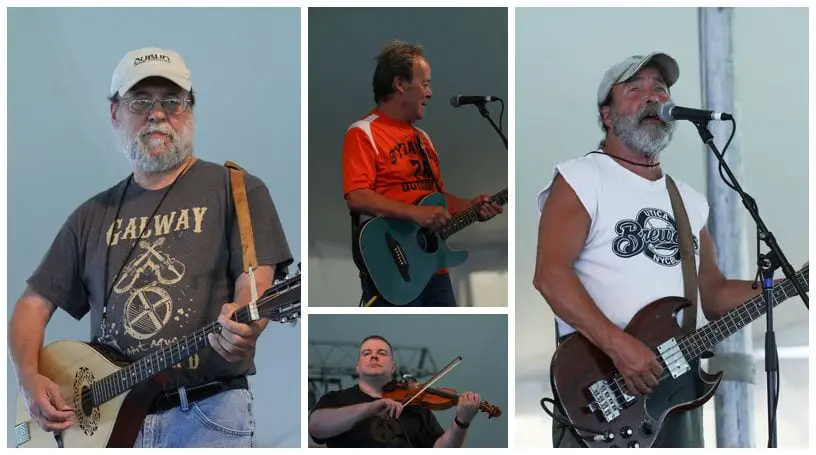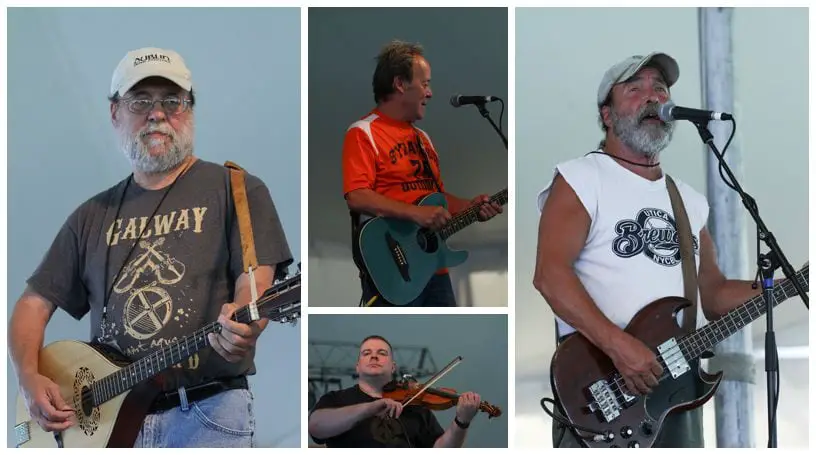 On the schedule for Saturday was local favorites, Blarney Rebel Band, Rochester's 1916, a return from the American Rogues, festival favorites Barleyjuice, Enter the Haggis, and capping off the night was the final performance of The Elders on the Contemporary Stage.  Over to the Traditional Stage, attendees welcomed back locals Craobh Dugan, Triskele, Stoutmen, Donal O'Shaughnessy, House of Hamill, Moxie Strings, The Gothard Sisters, Hair of the Dog, and last but certainly not least, Searson.
House of Hamill, featuring Brian Buchanan from Enter the Haggis and his wife Rose Baldino, formerly from Burning Bridget Cleary, made their first appearance at the festival together. These two have a magical musical chemistry on stage. Between the two of them, they have more than 25 years of writing and performing under their belt and their collaborations on stage clearly reflect this.  As they lovingly bantered and played around on stage, they clearly won over their audience and left them wanting more.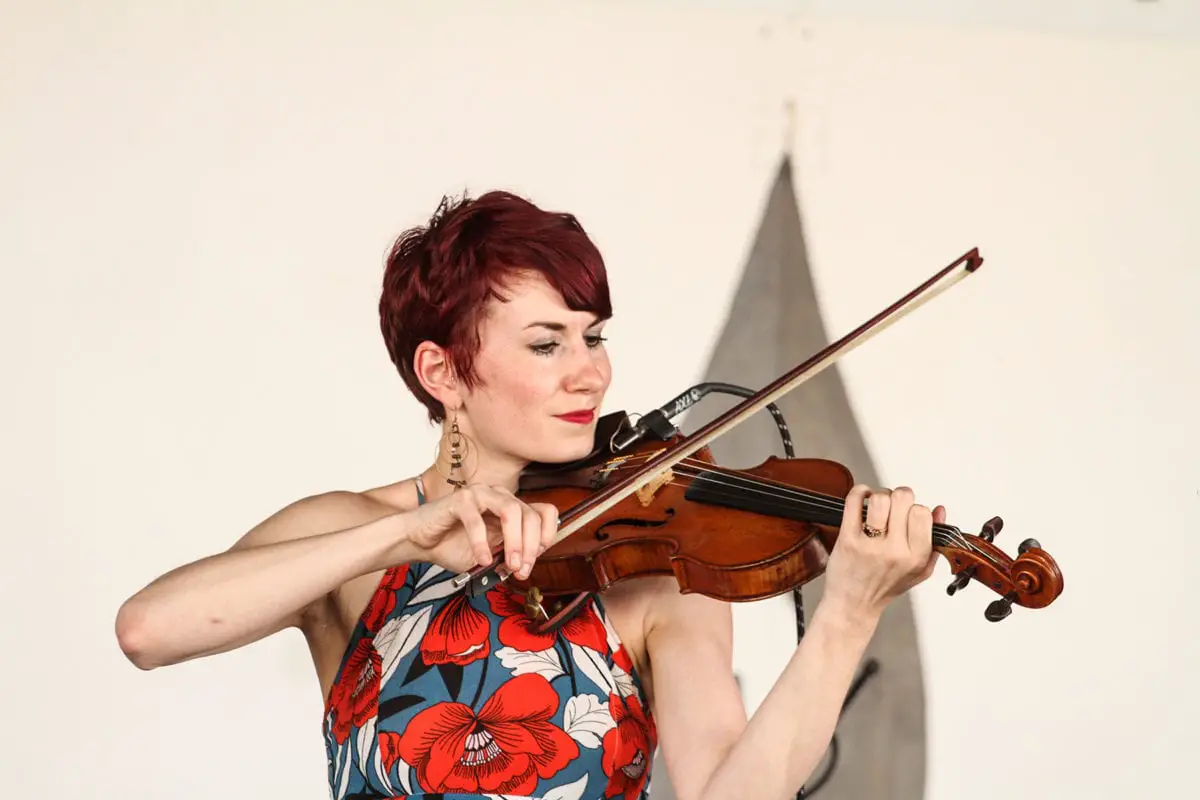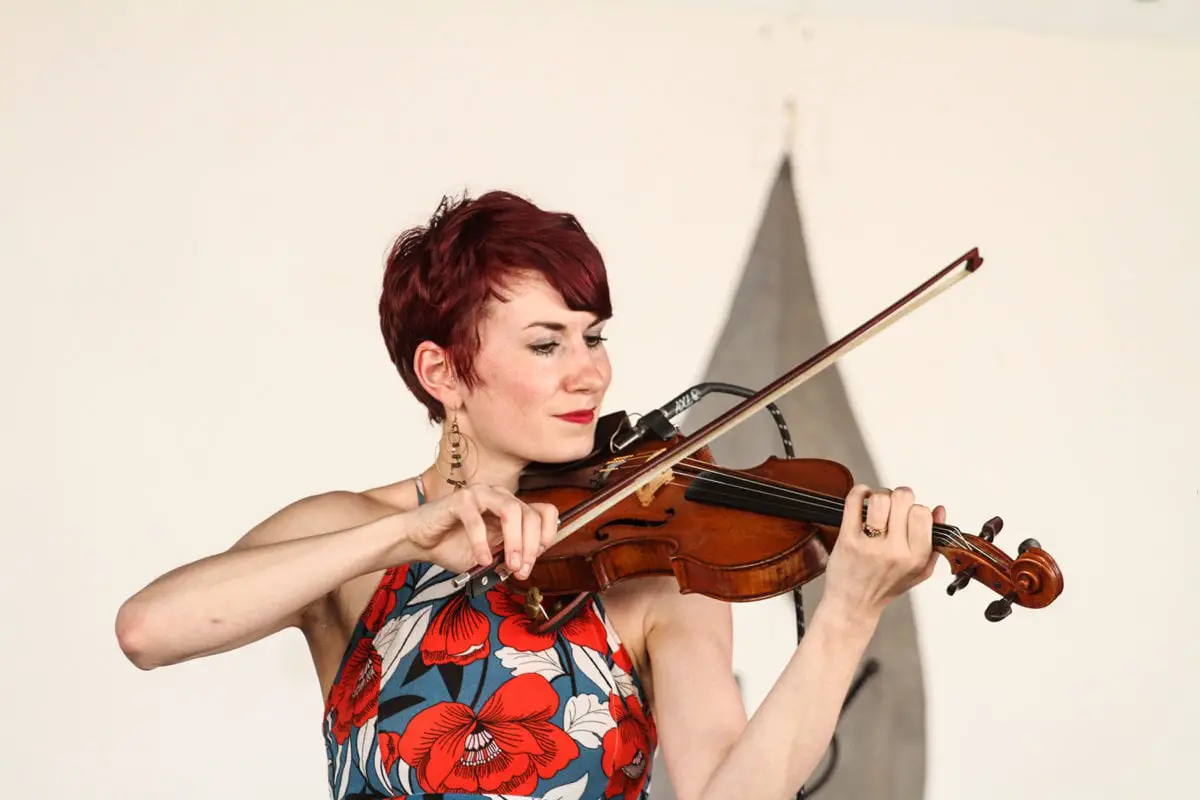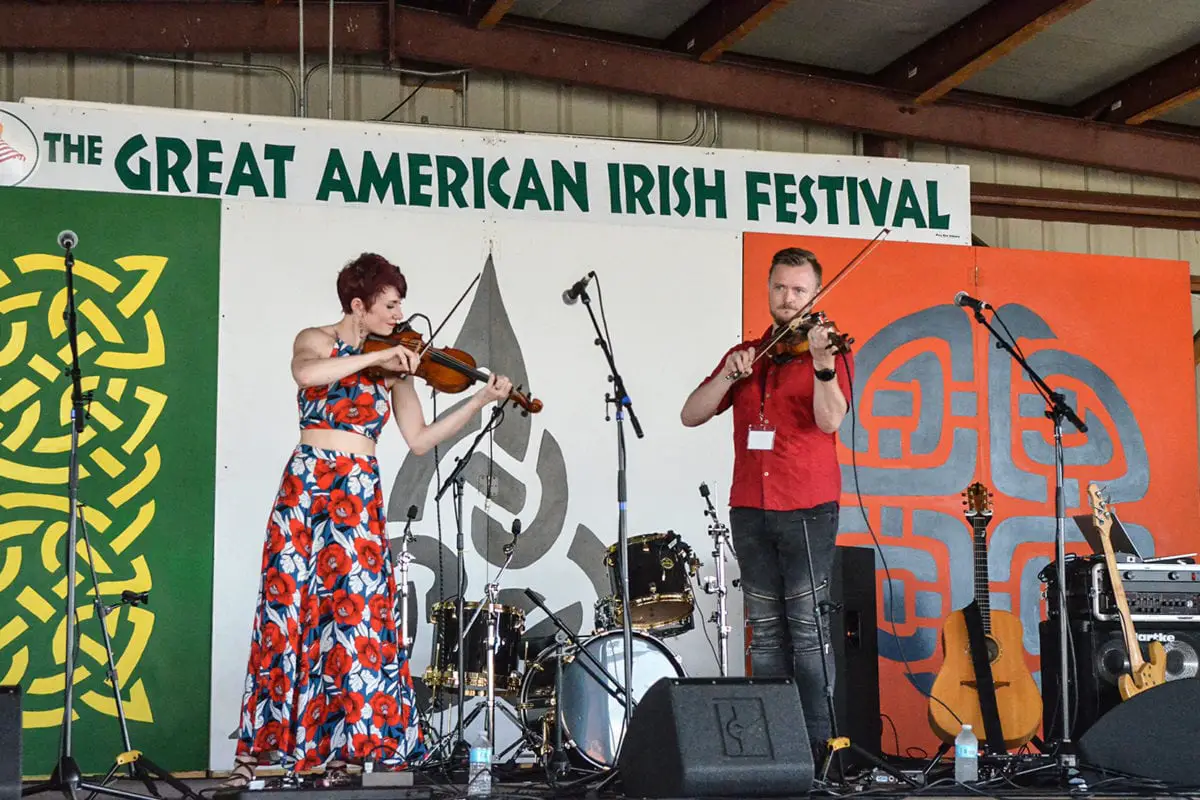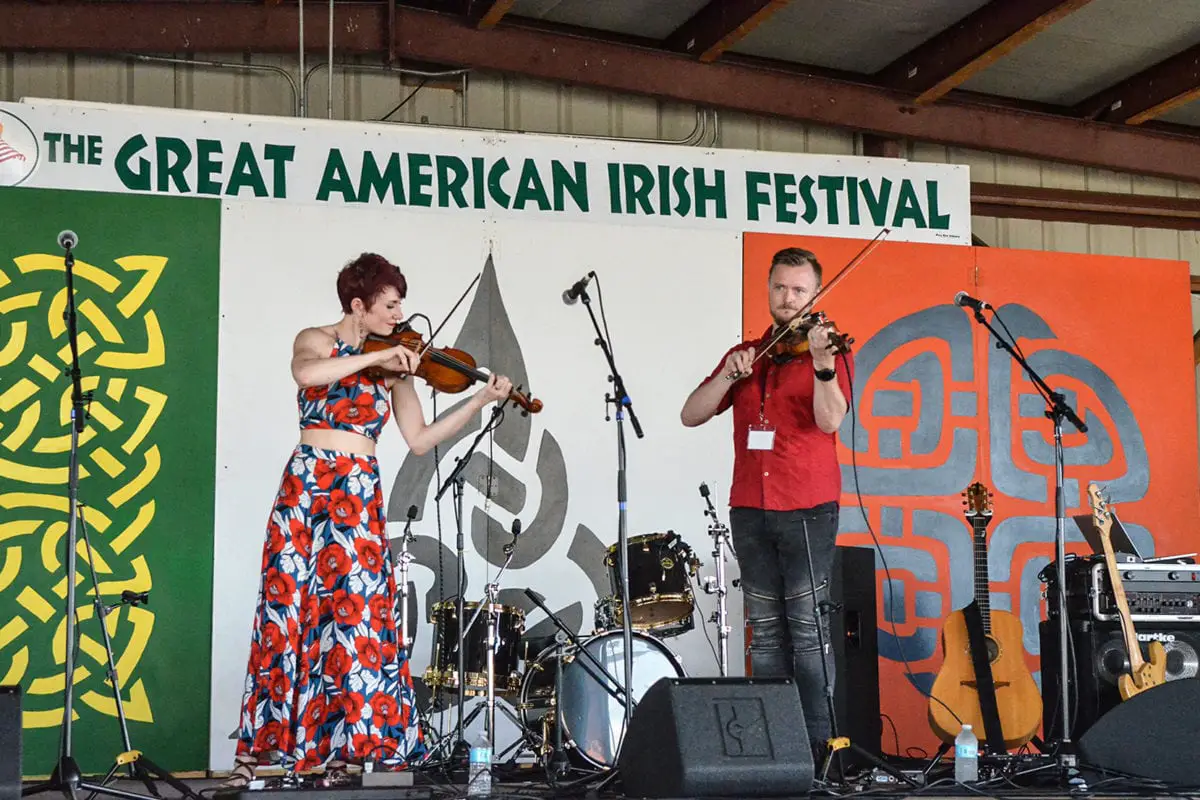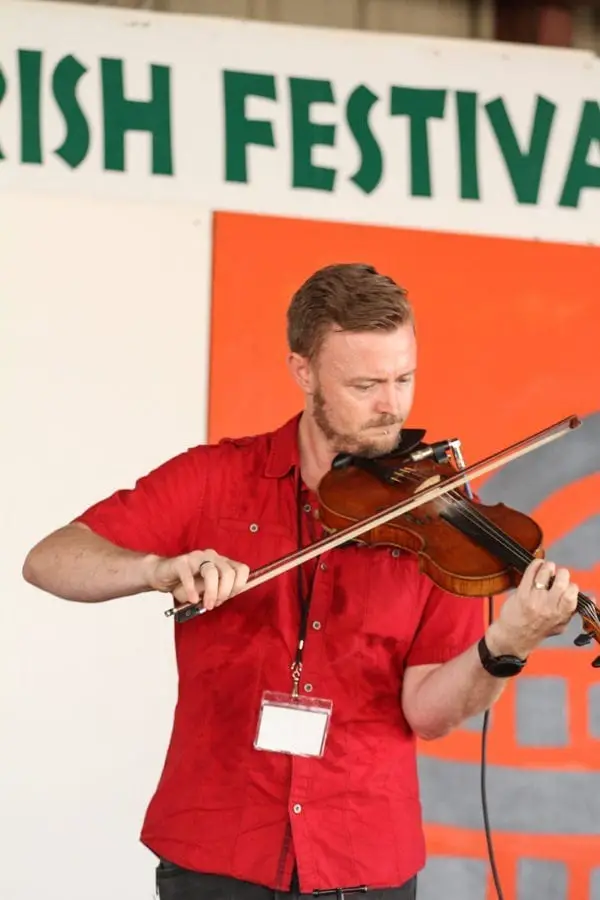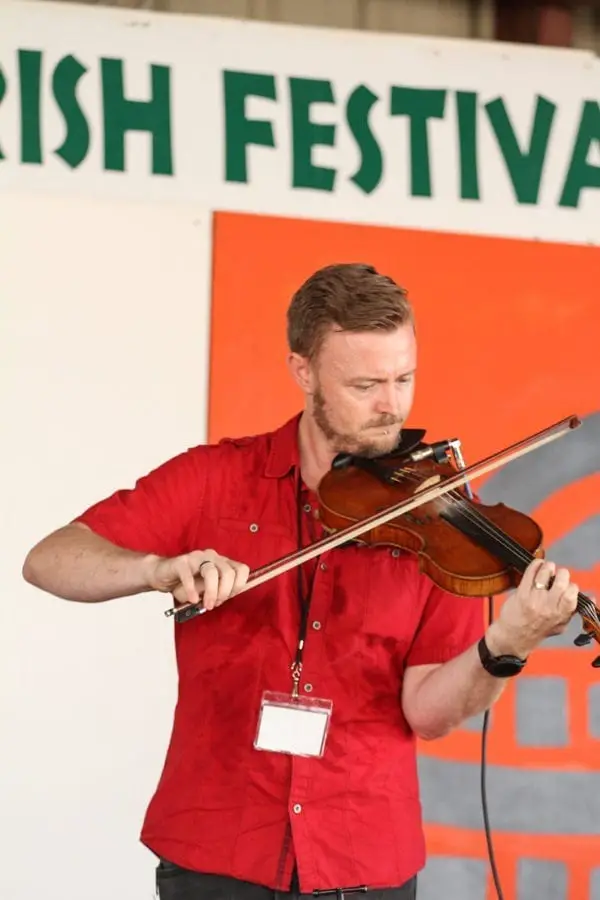 1916 has performed at GAIF before, but this year's performance may be the first time several concert goers were able to take in their set (such as myself).  As I was walking in to the festival I met up with Jon Kane, one of the band members, and I asked him to describe their sound.  He described them to a "T" for me.  He said it's a mix of 'Celtic rock meets Johnny Cash'.  Spot on, Jon.  It was exactly that and I loved them. In the middle of the afternoon their jumping around and thumping on stage got everyone up out of their seats, making this afternoon performance one of the most energized sets all weekend. If you haven't had the chance to check them out, do so. They hail from Rochester, NY and central  New Yorkers can get a peek as they play all over the state. You can thank me later.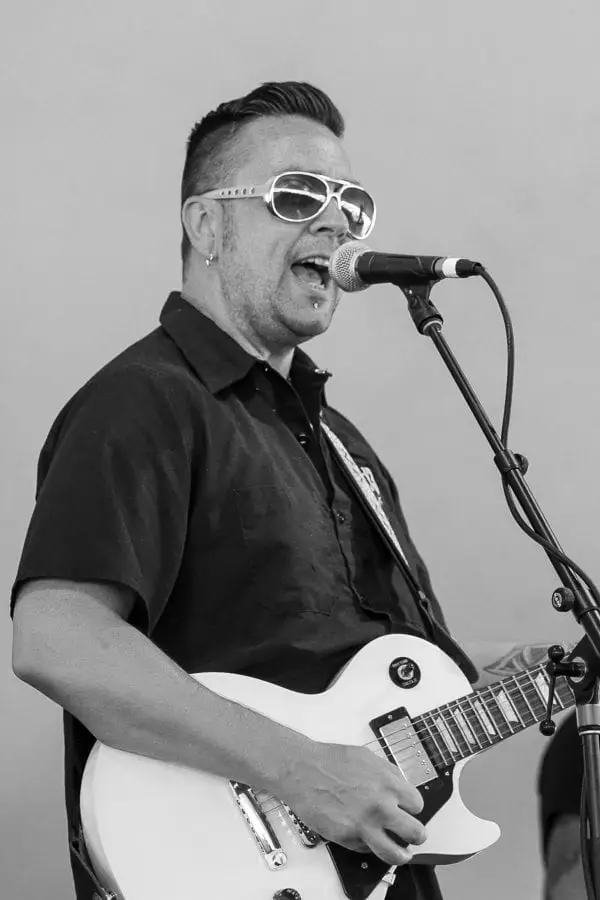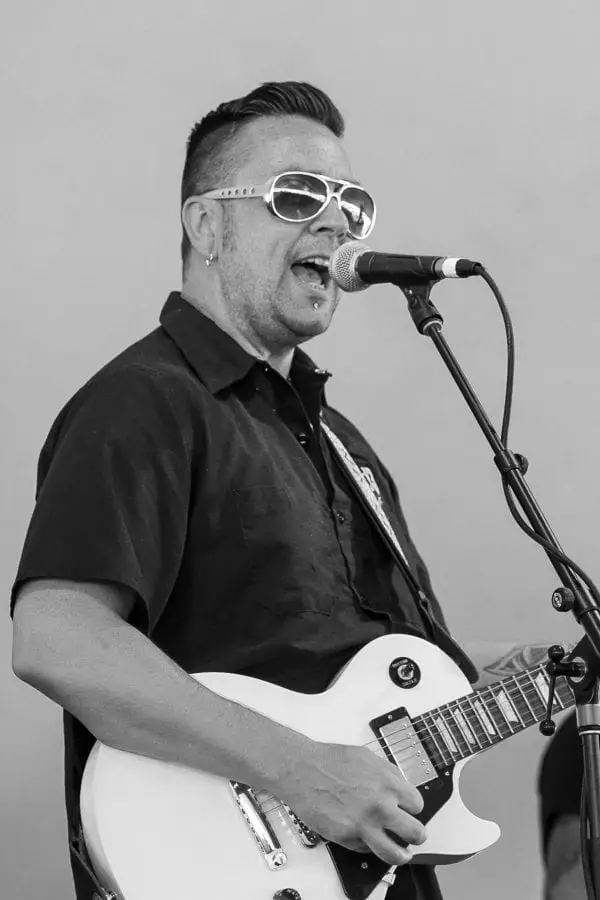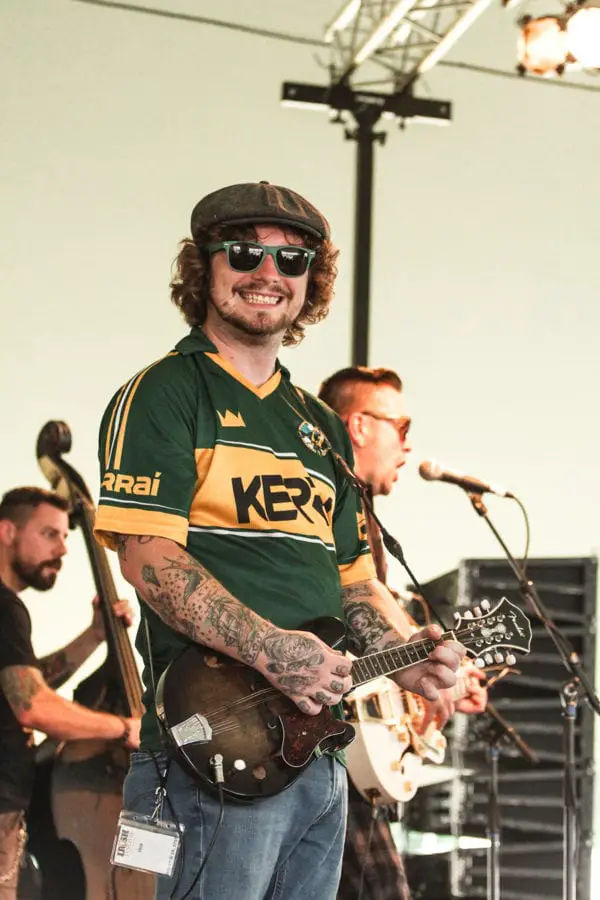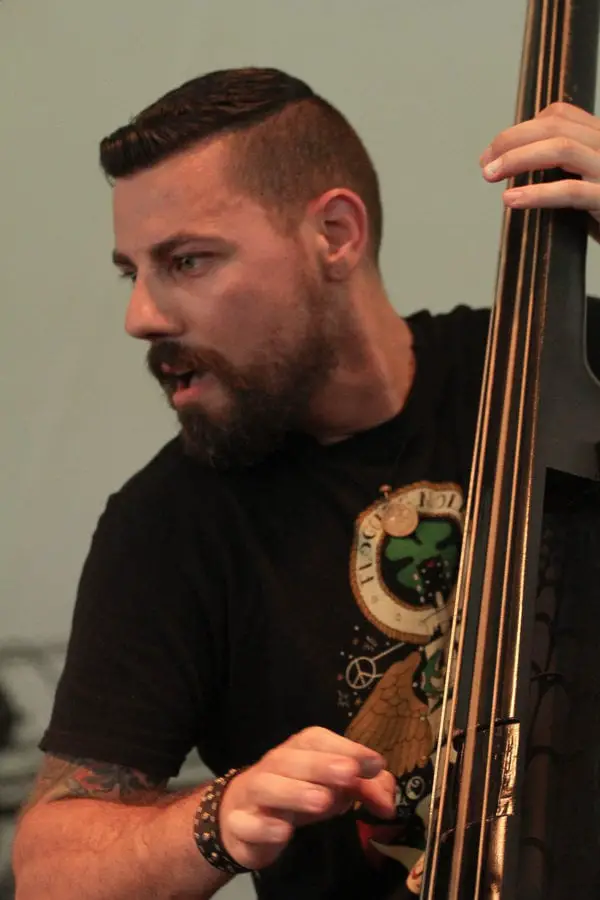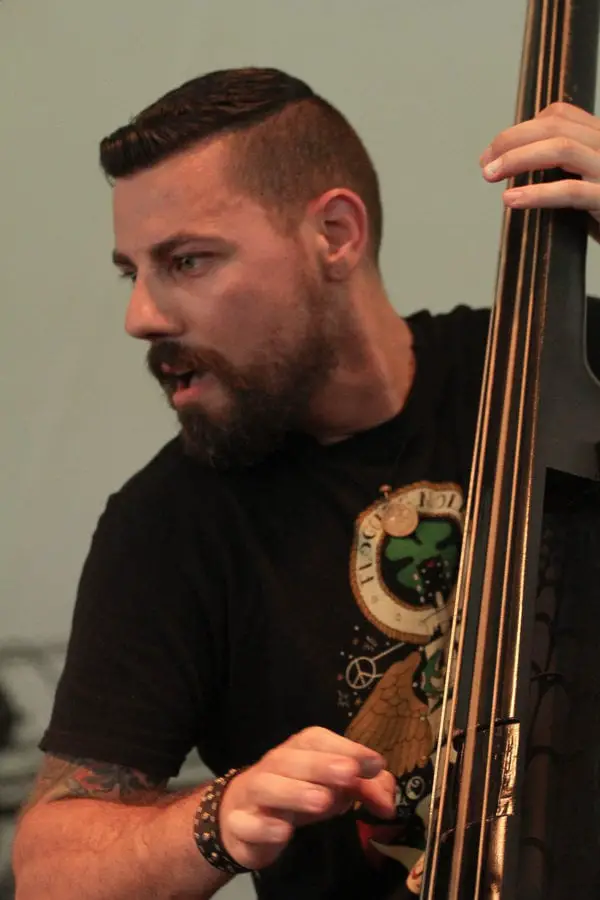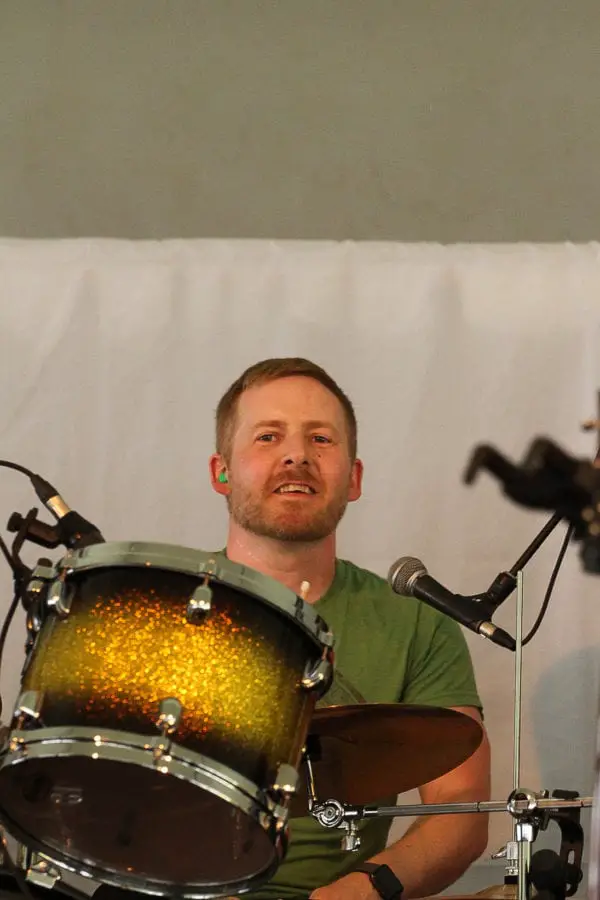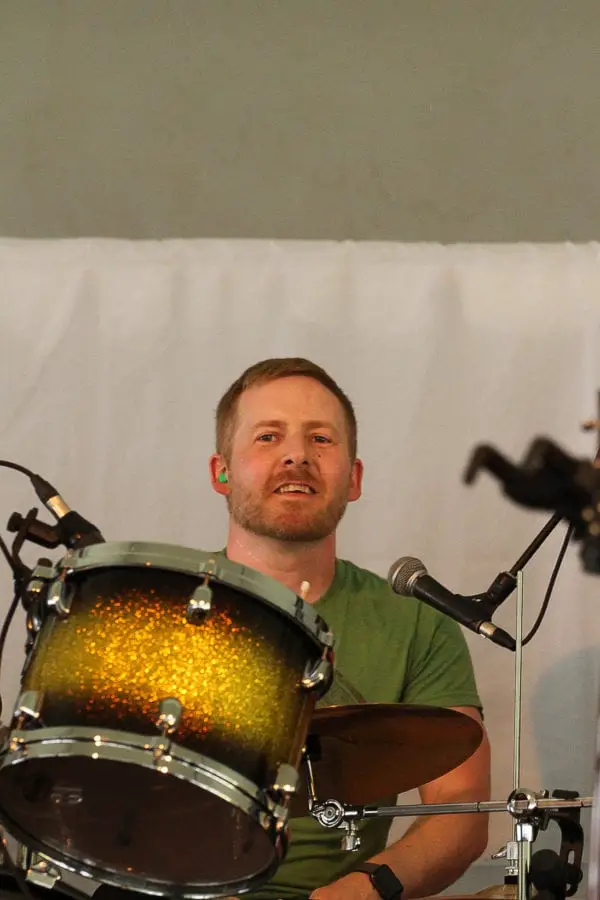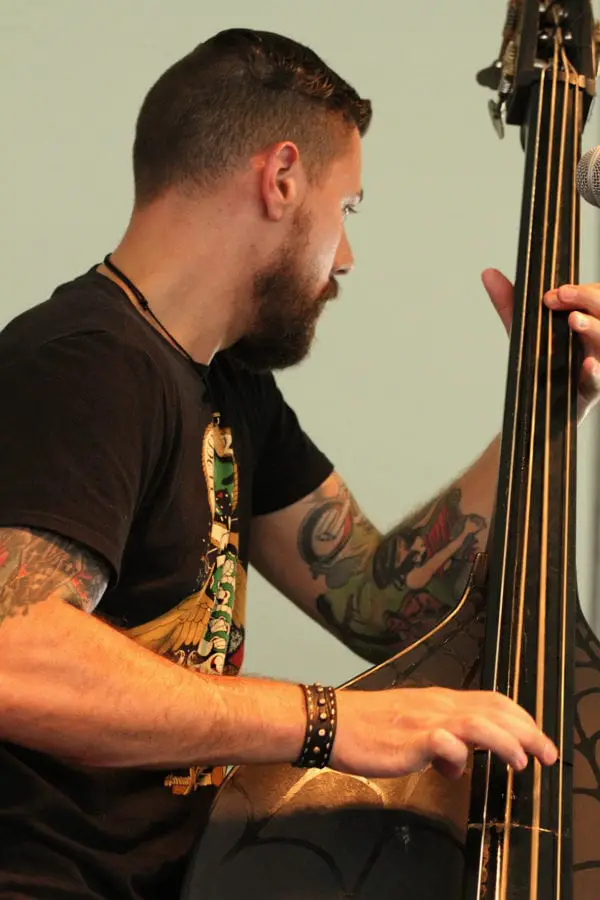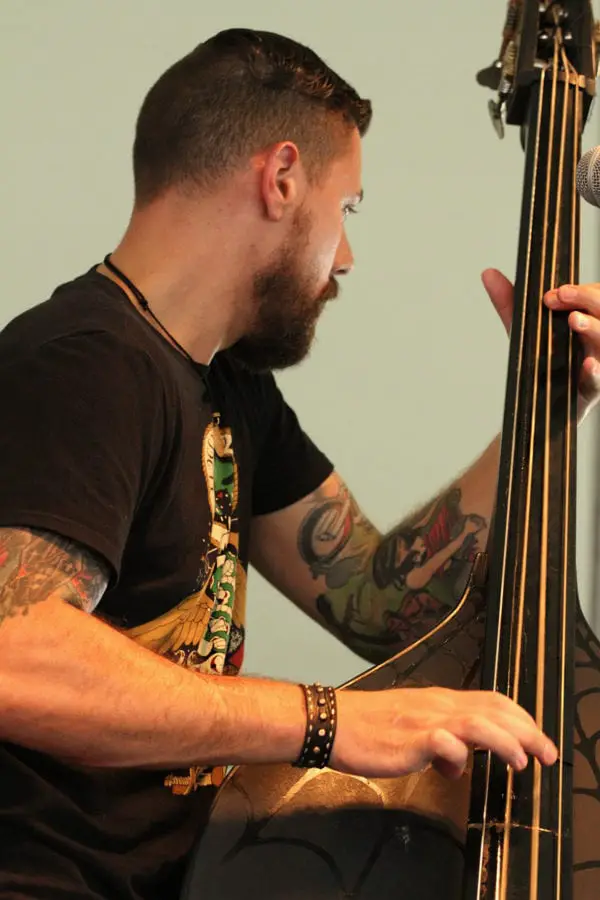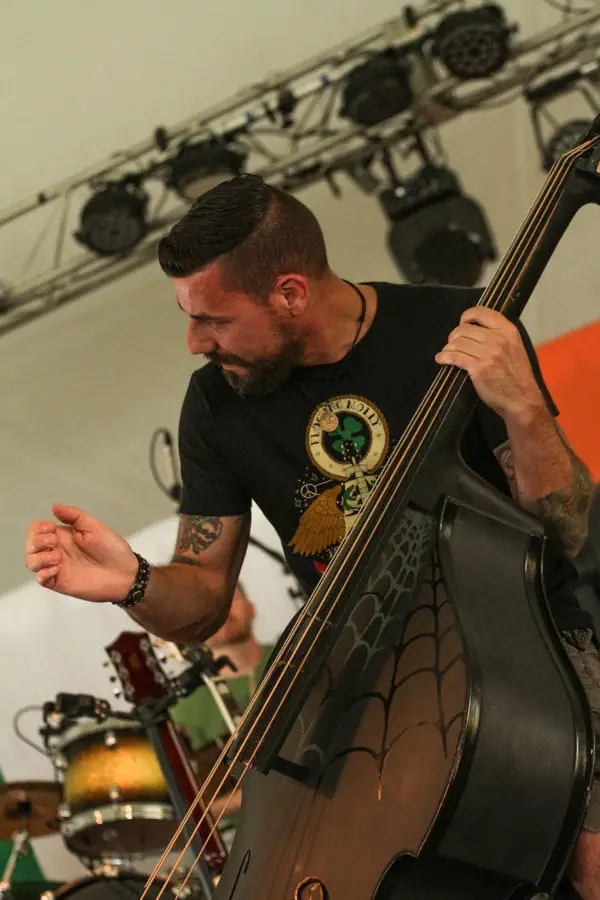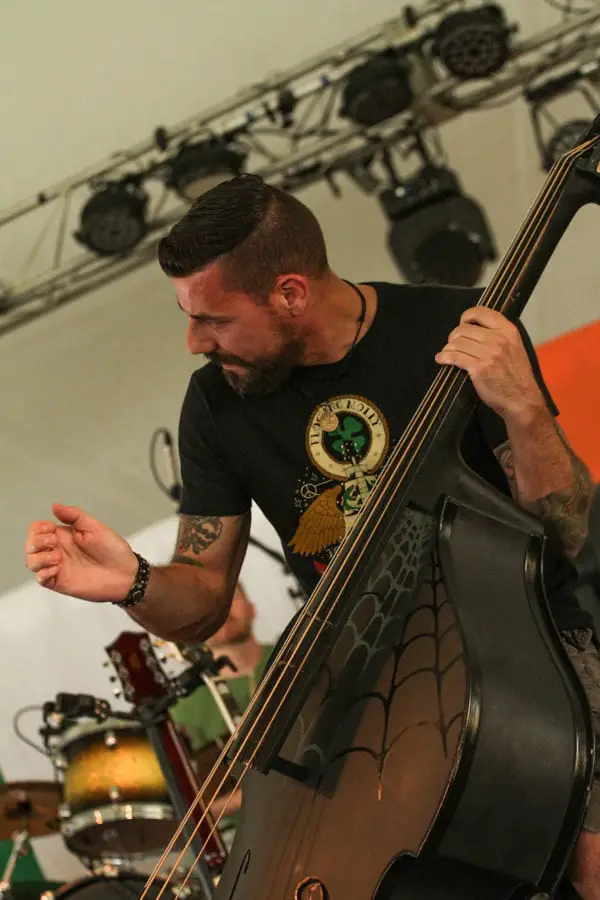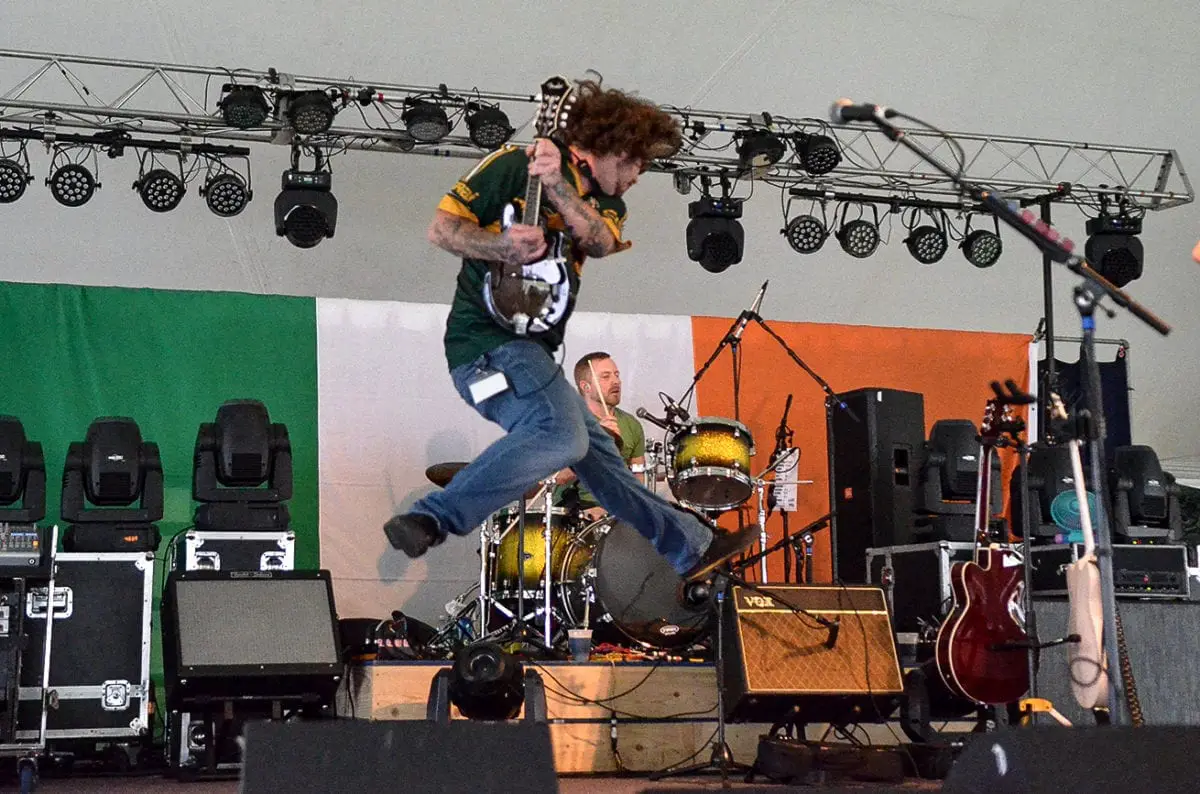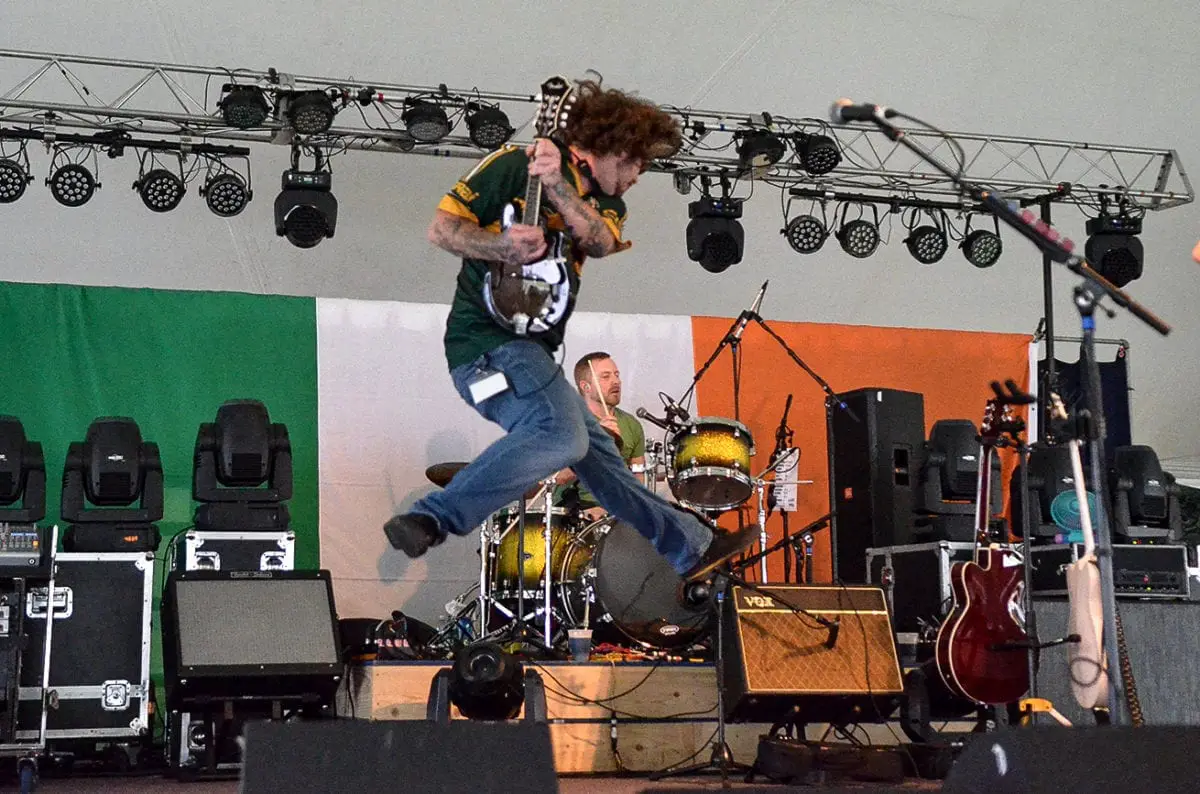 Barleyjuice has become another of the Great American Irish Festival's regular performers.  Each year, attendees clamor to get up front for their "in your face" and gritty renditions of Celtic rock music.  This band never ceases to please a crowd and once again left it all on stage for those who had the chance to see their set.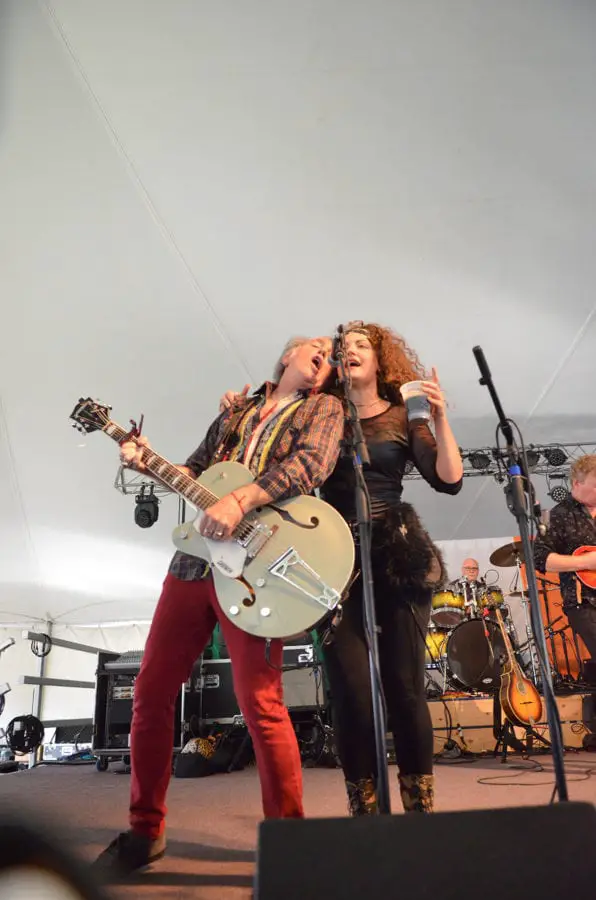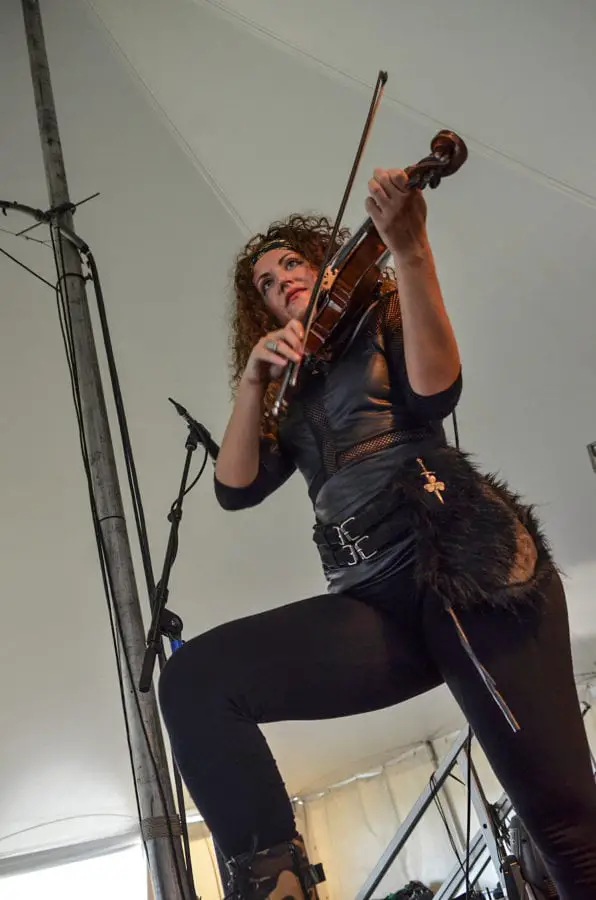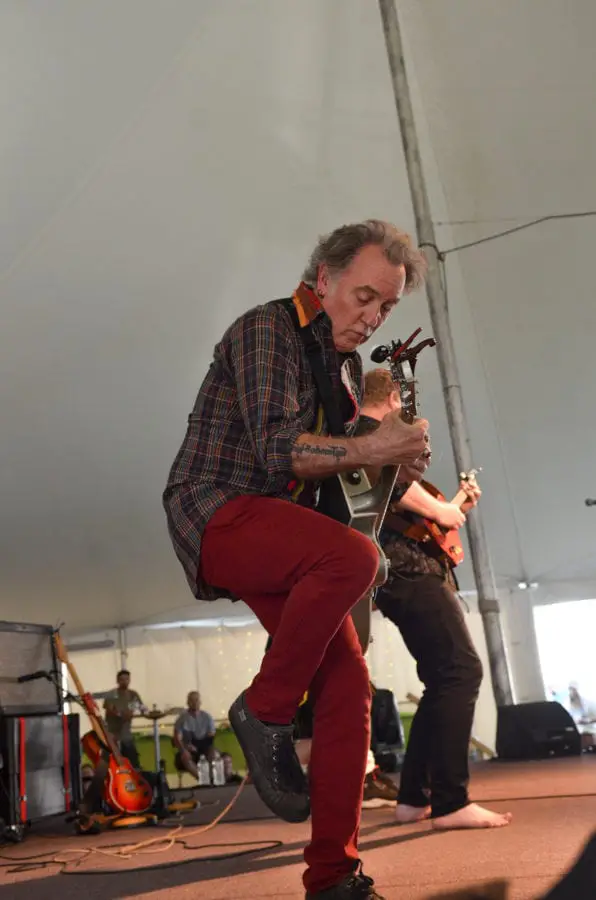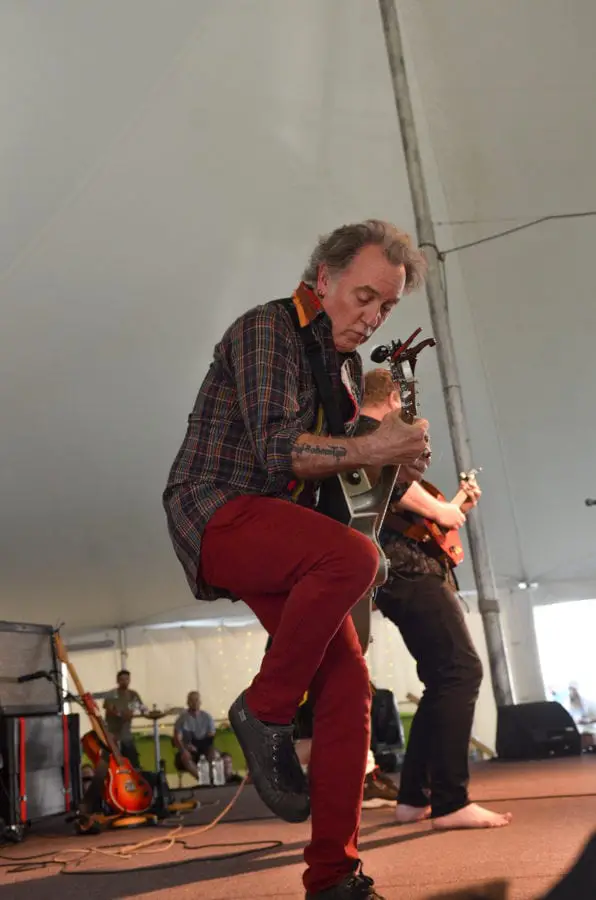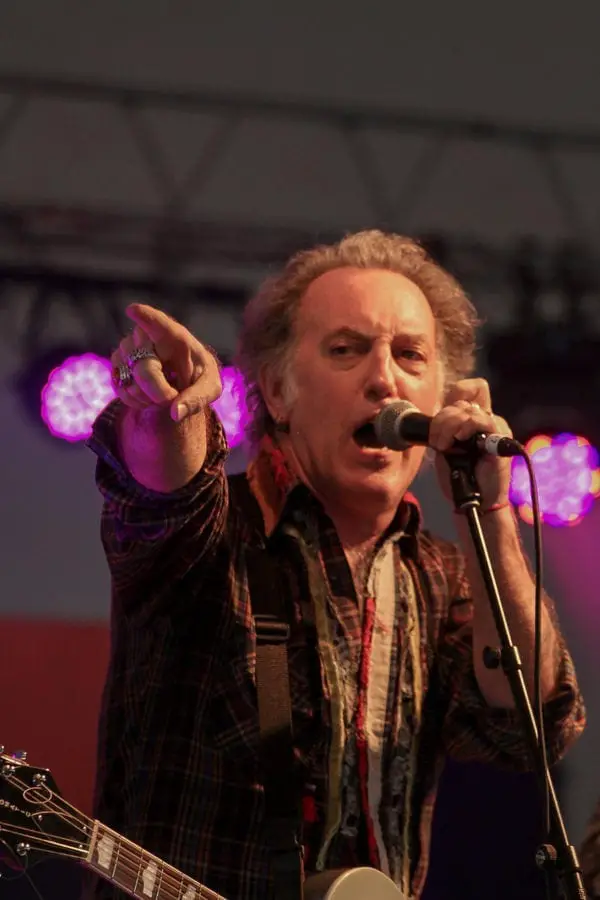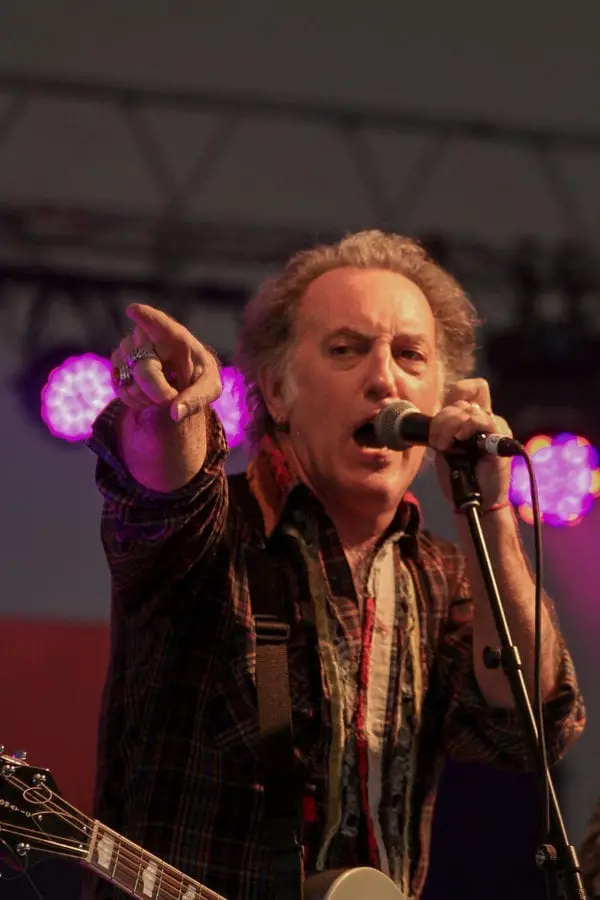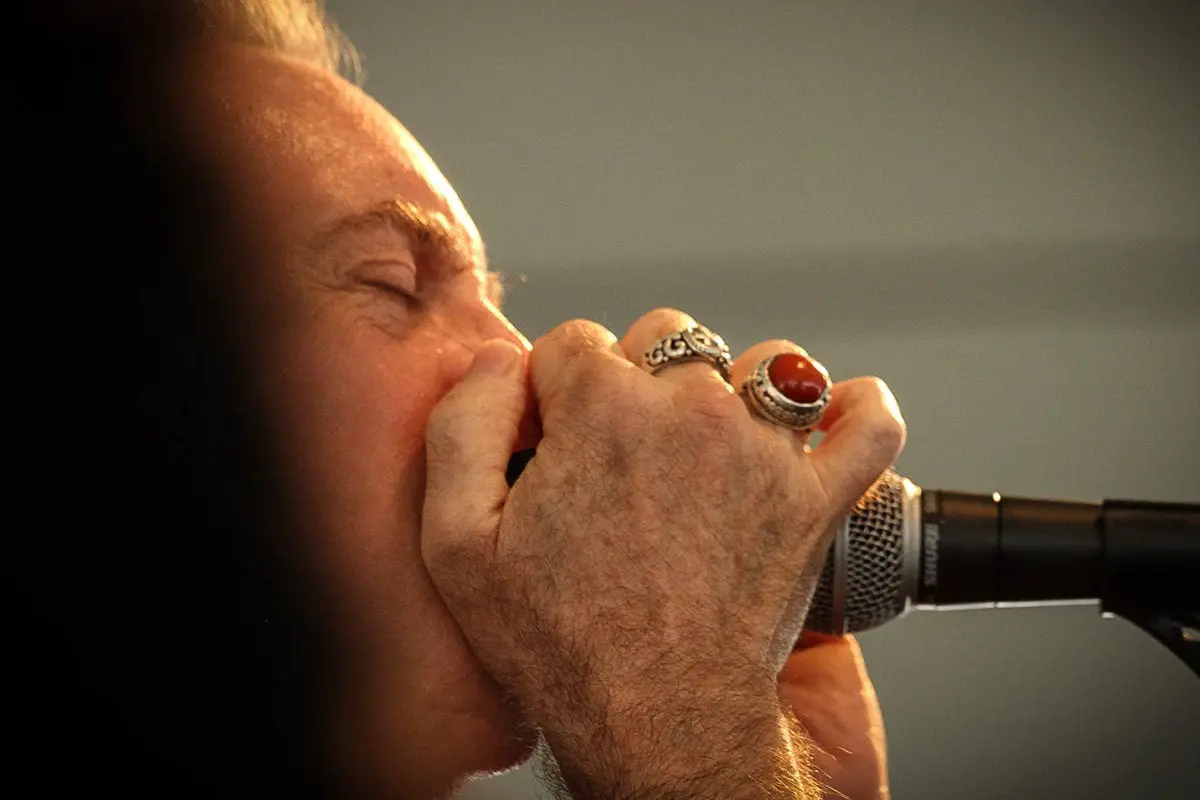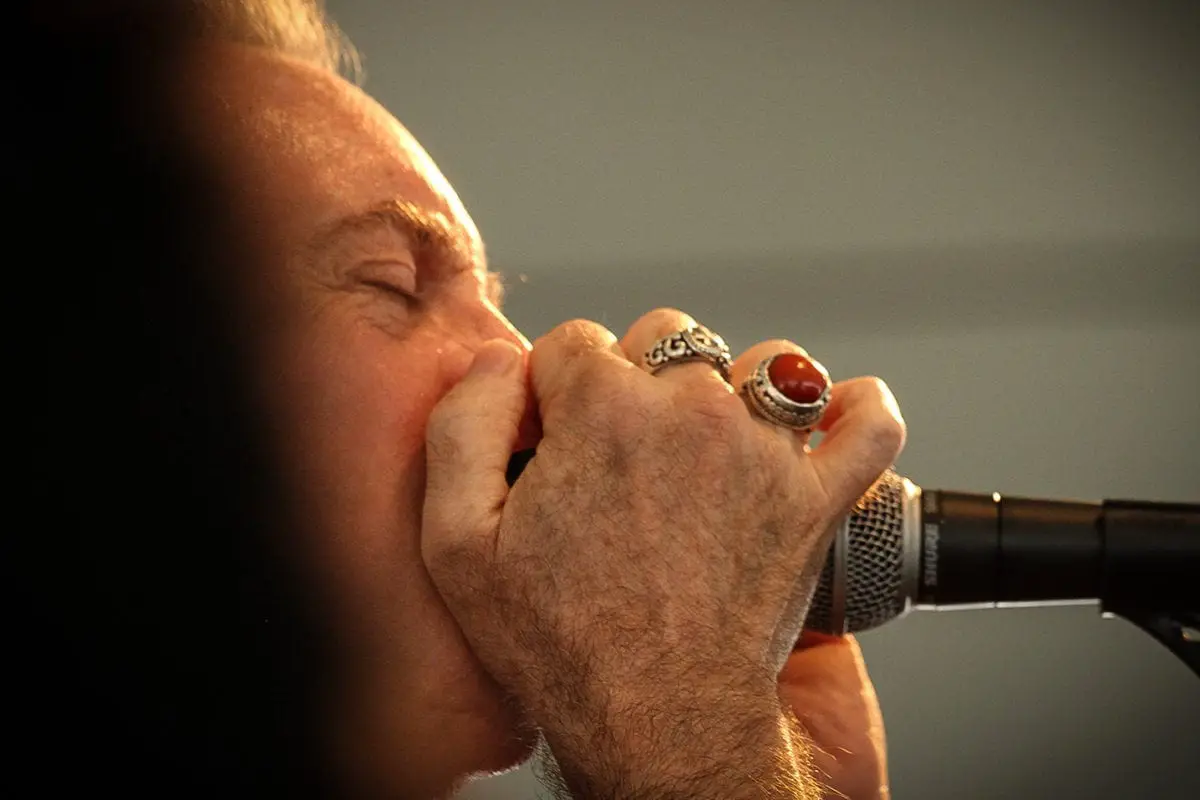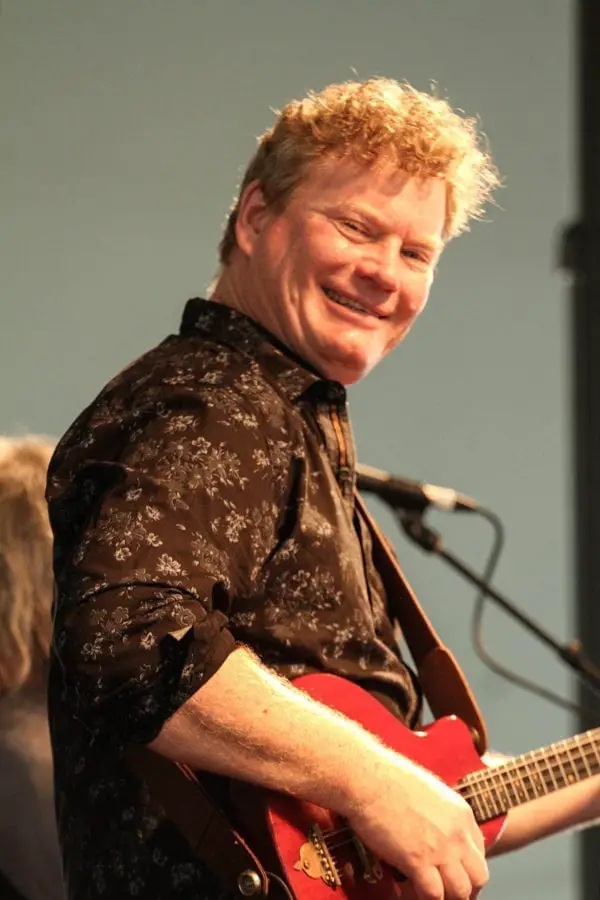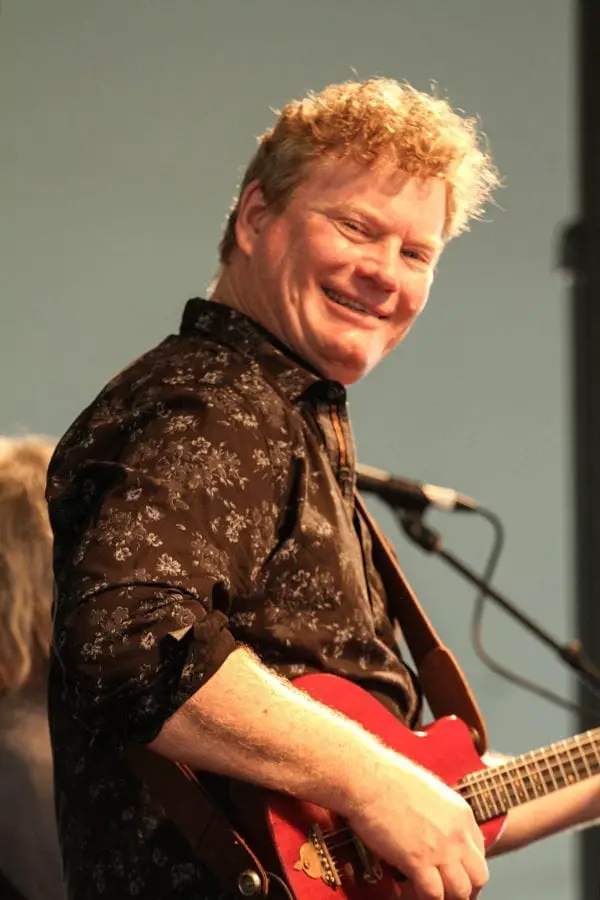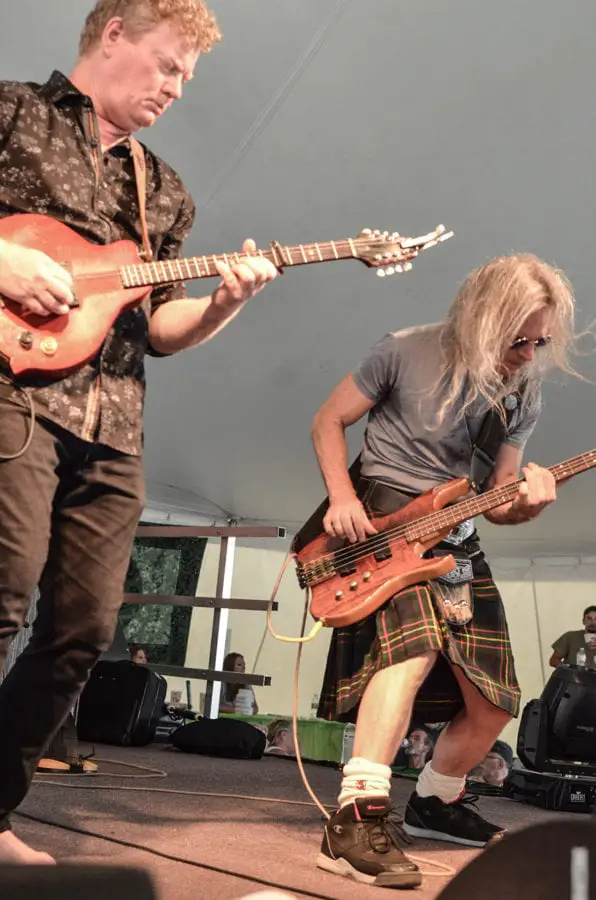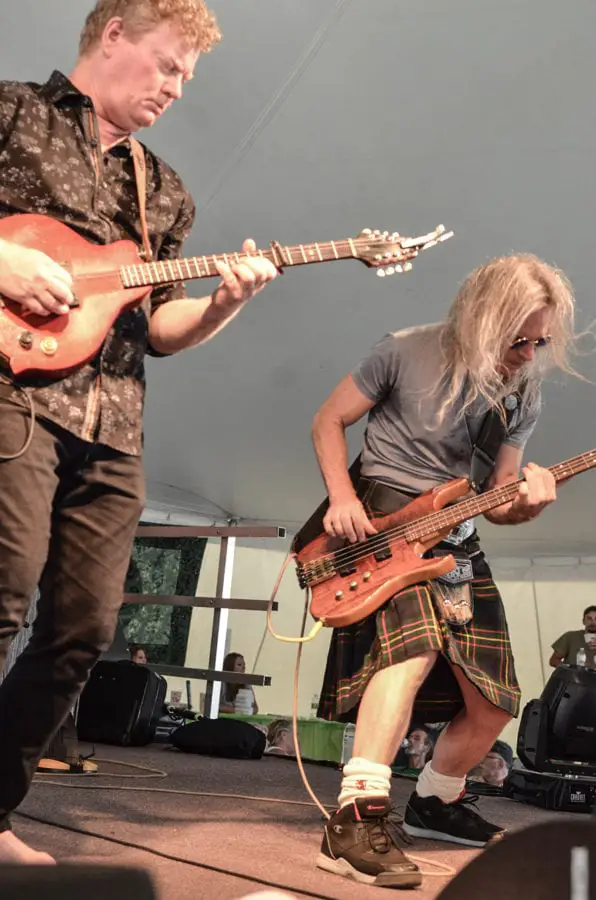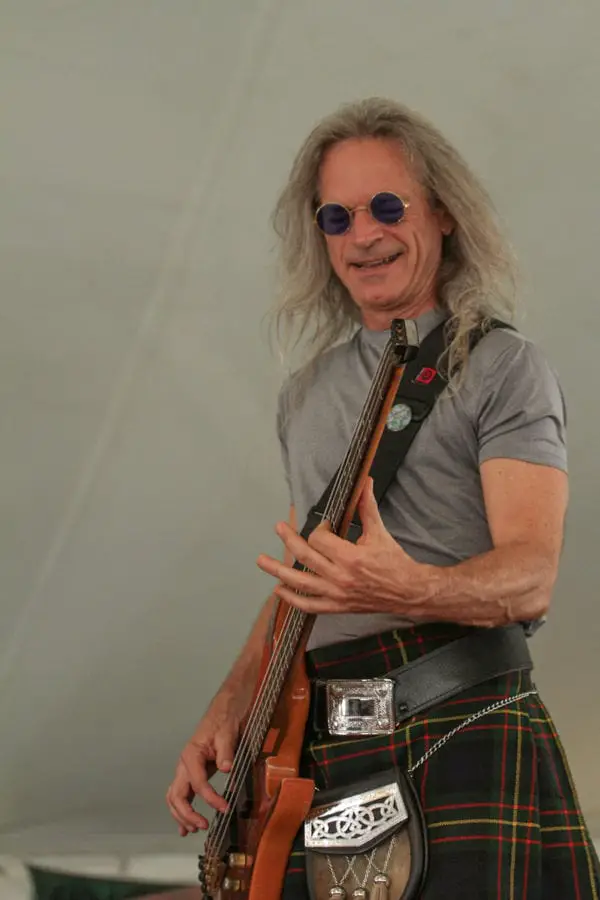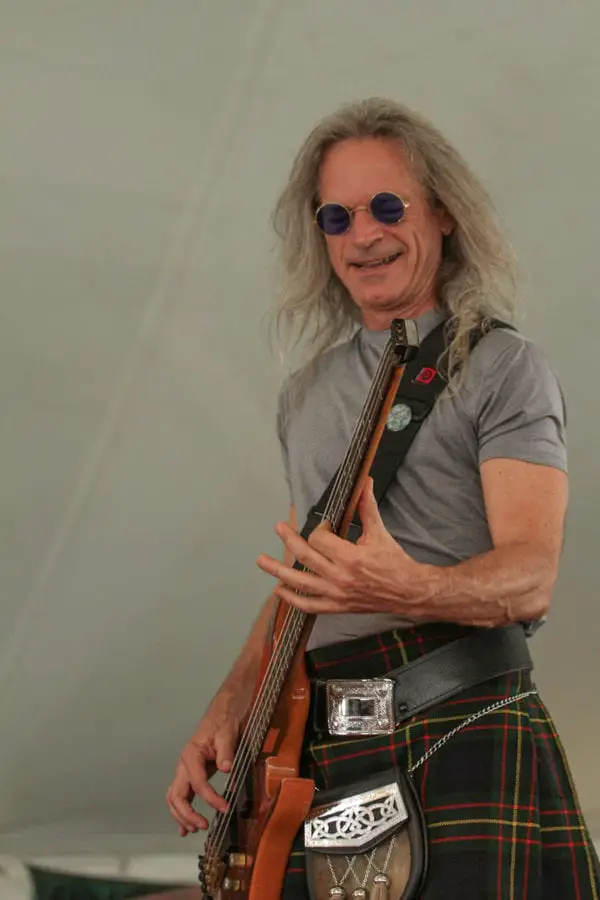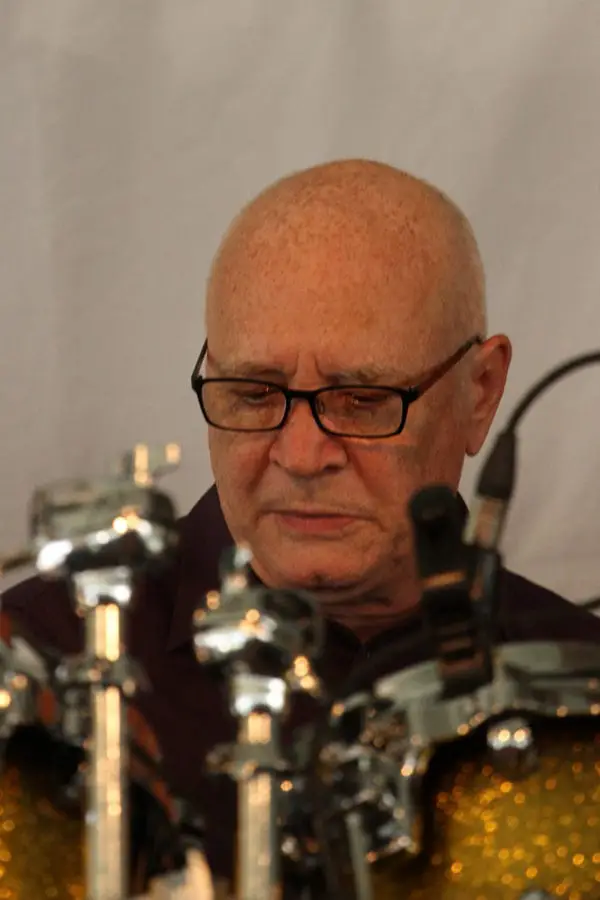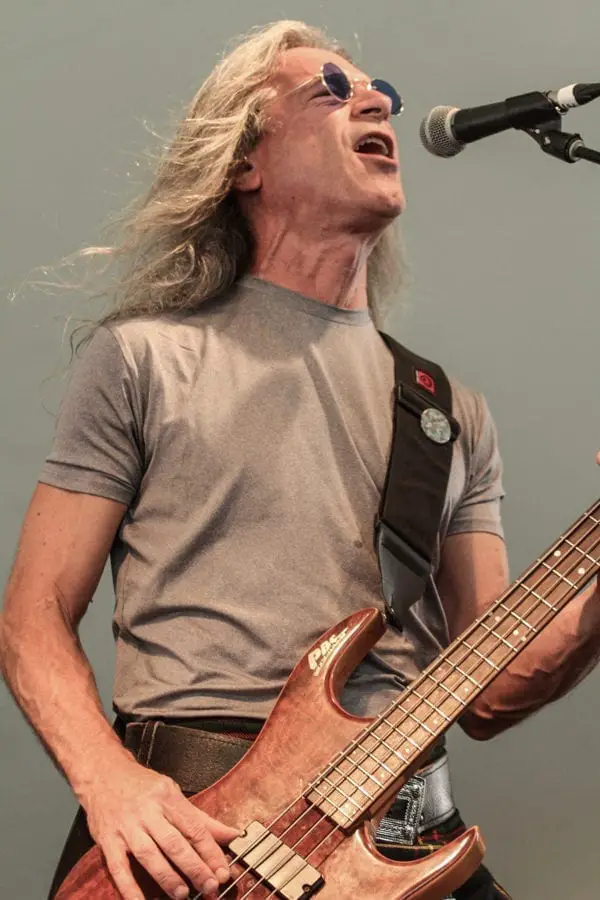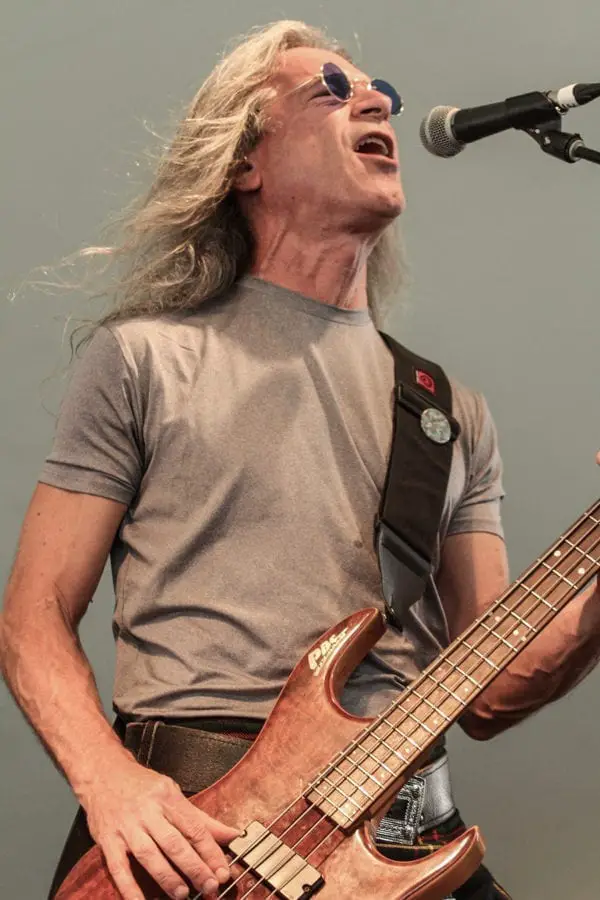 One traditional that never changes at the Great American Irish Festival is the Mass Pipe Band March on Saturday evening.  Competing all weekend, the participating bands group and march throughout the festival to the field in which winners in each category are announced.  Once there, they play and perform together brining chills to all that witness – another "must see" event.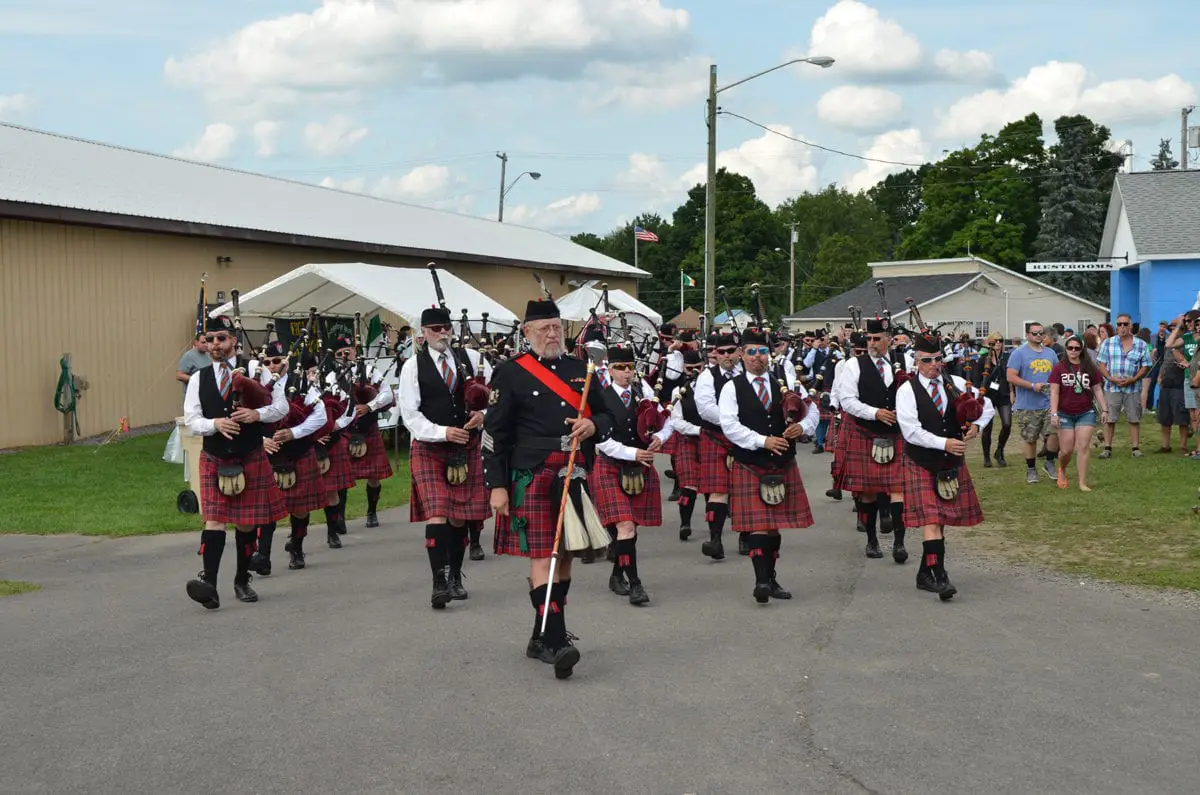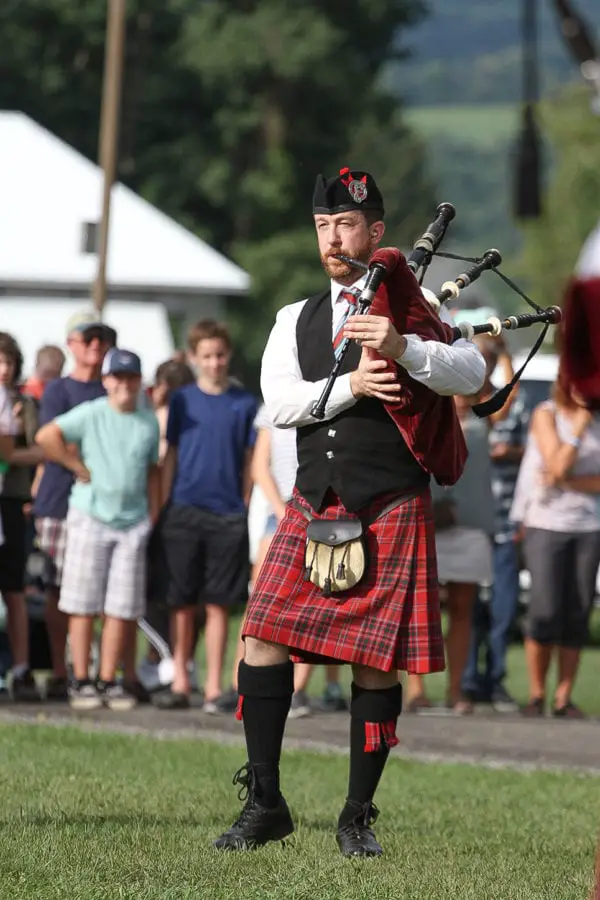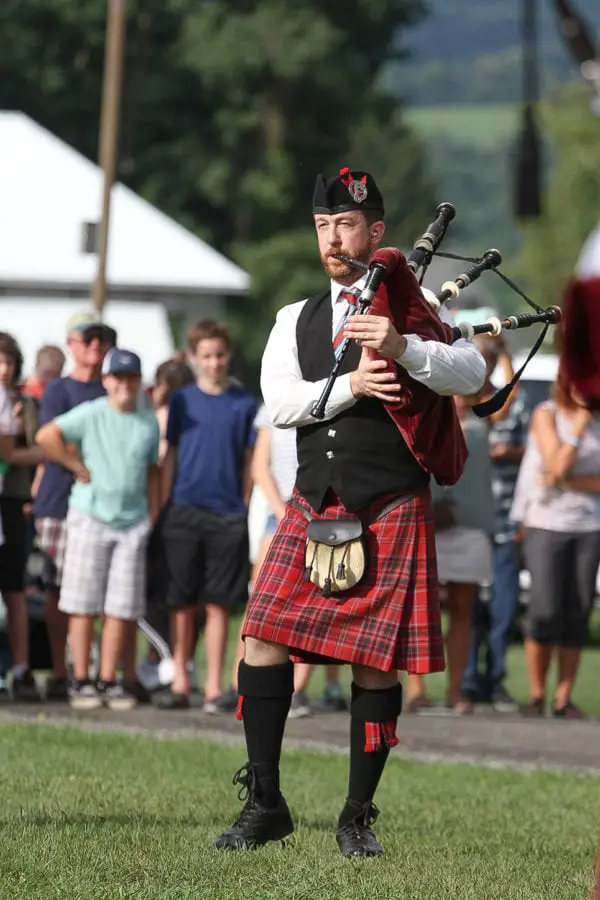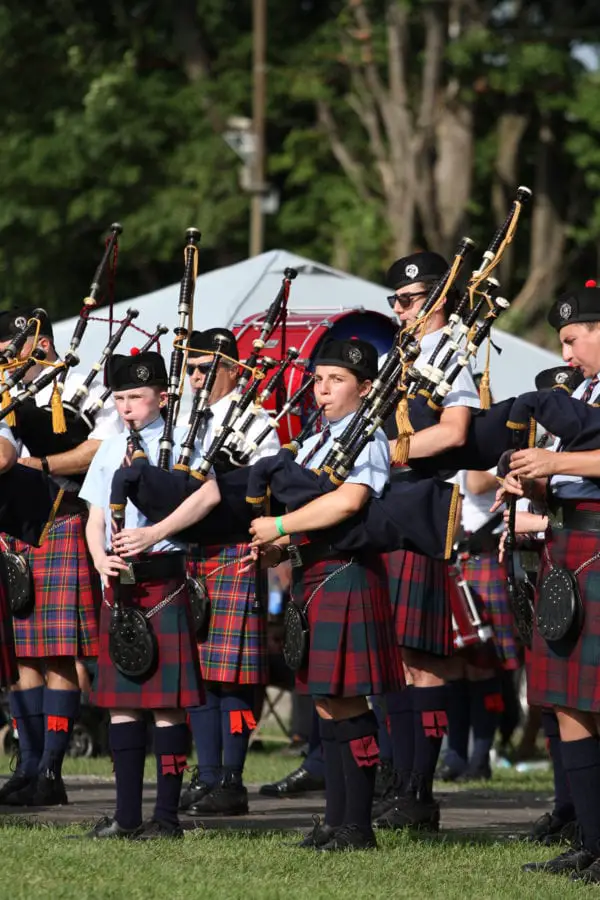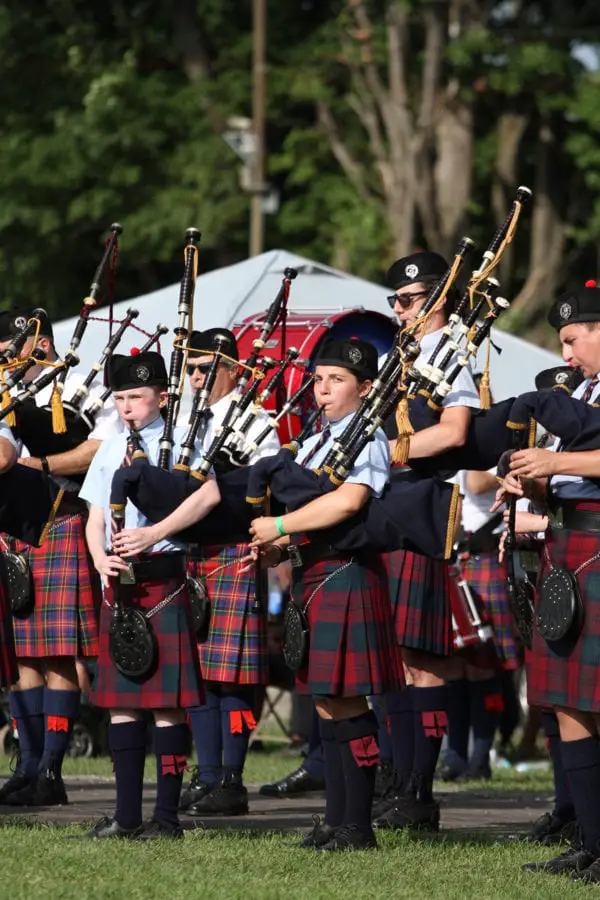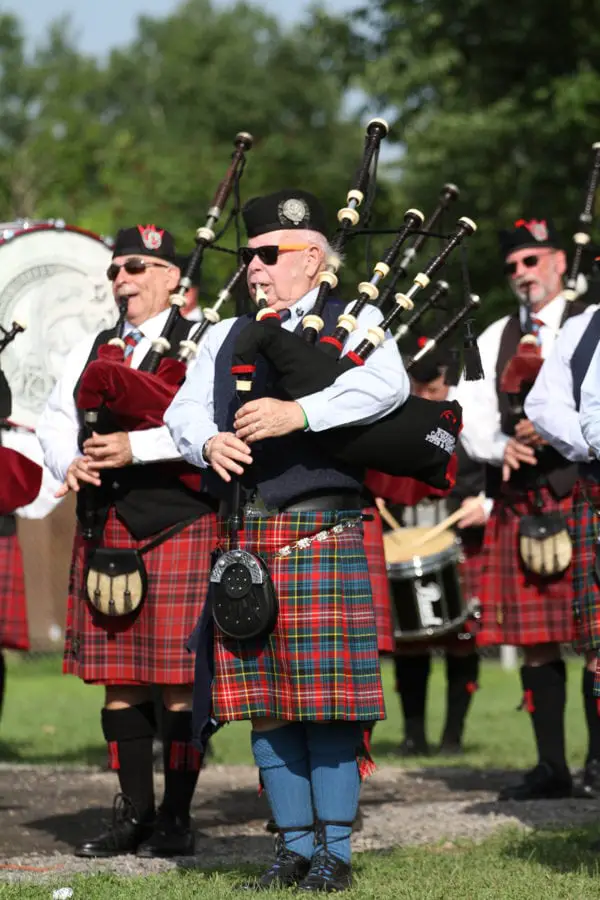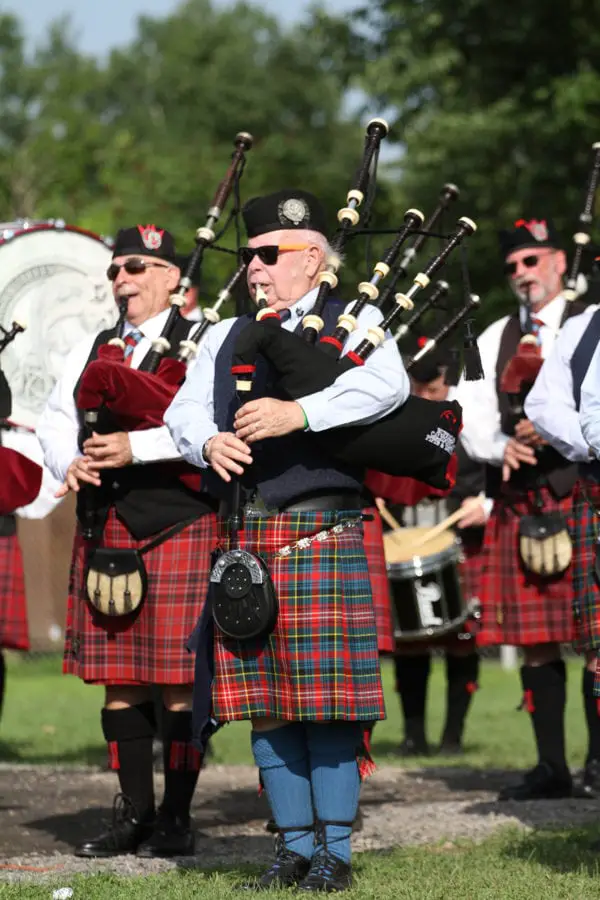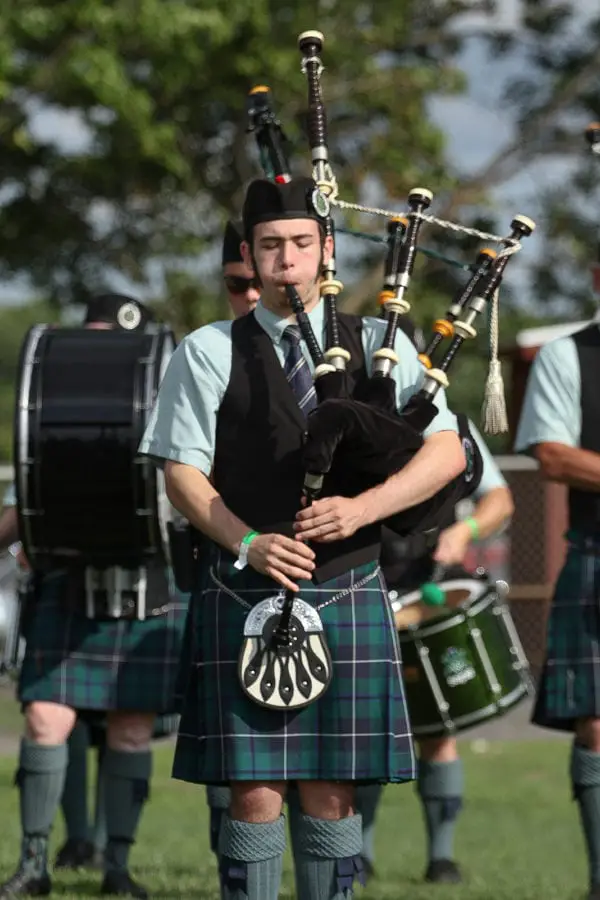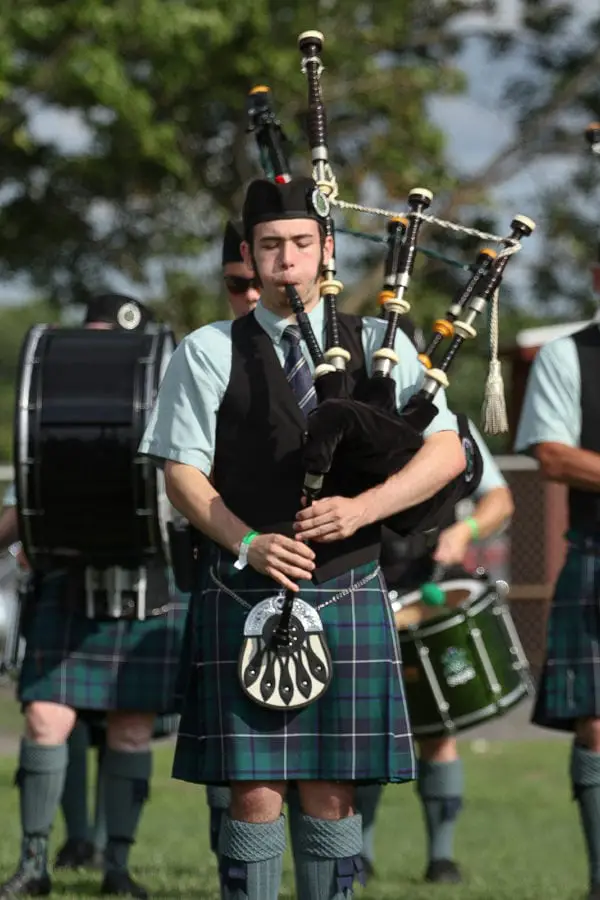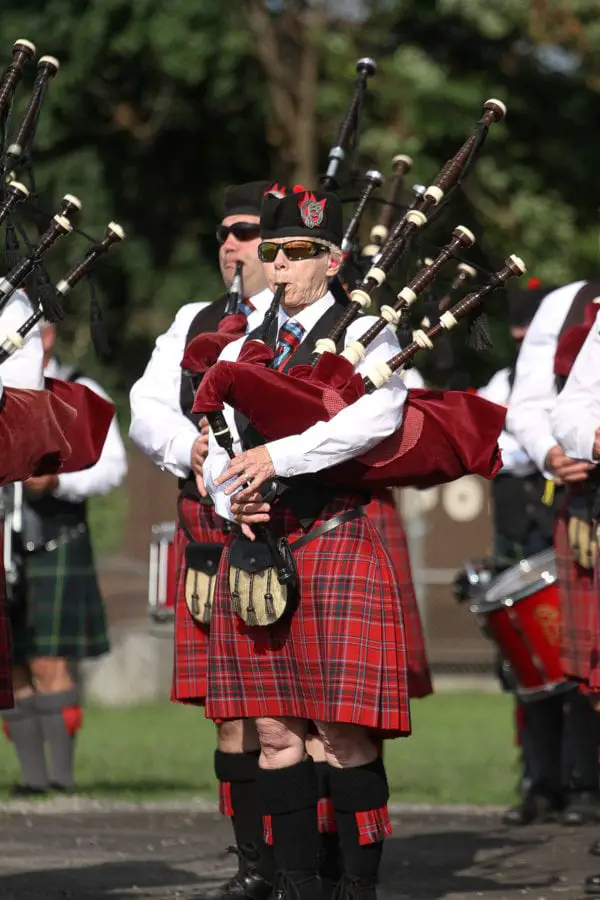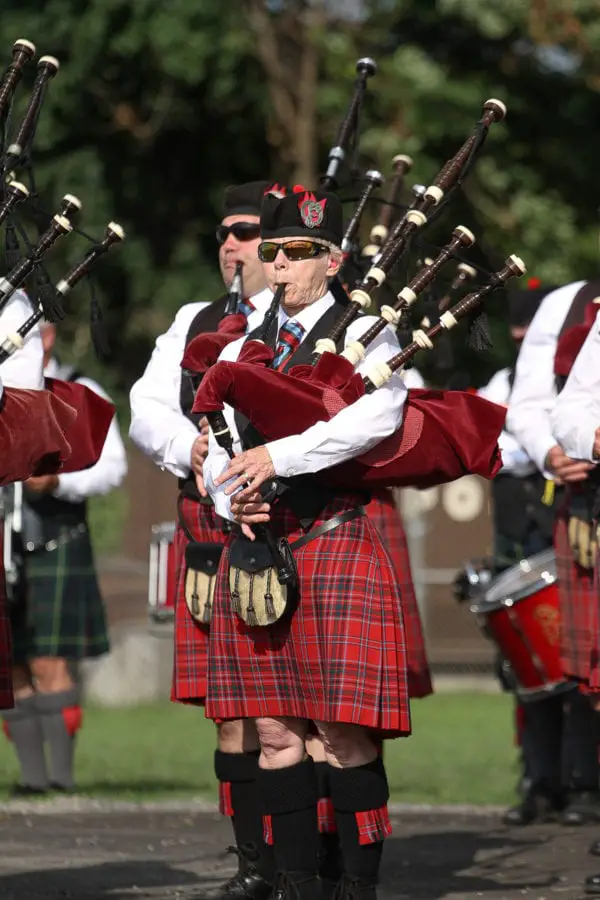 As the night wore on, the time came that everyone had dreaded, the final performance of their favorite band, The Elders.  How could it be that the band that won their hearts would no longer be coming back?  For many, it's why they came to the festival each and every year.  Last year's void was felt and this year's goodbye was bittersweet for both band members and festival attendees.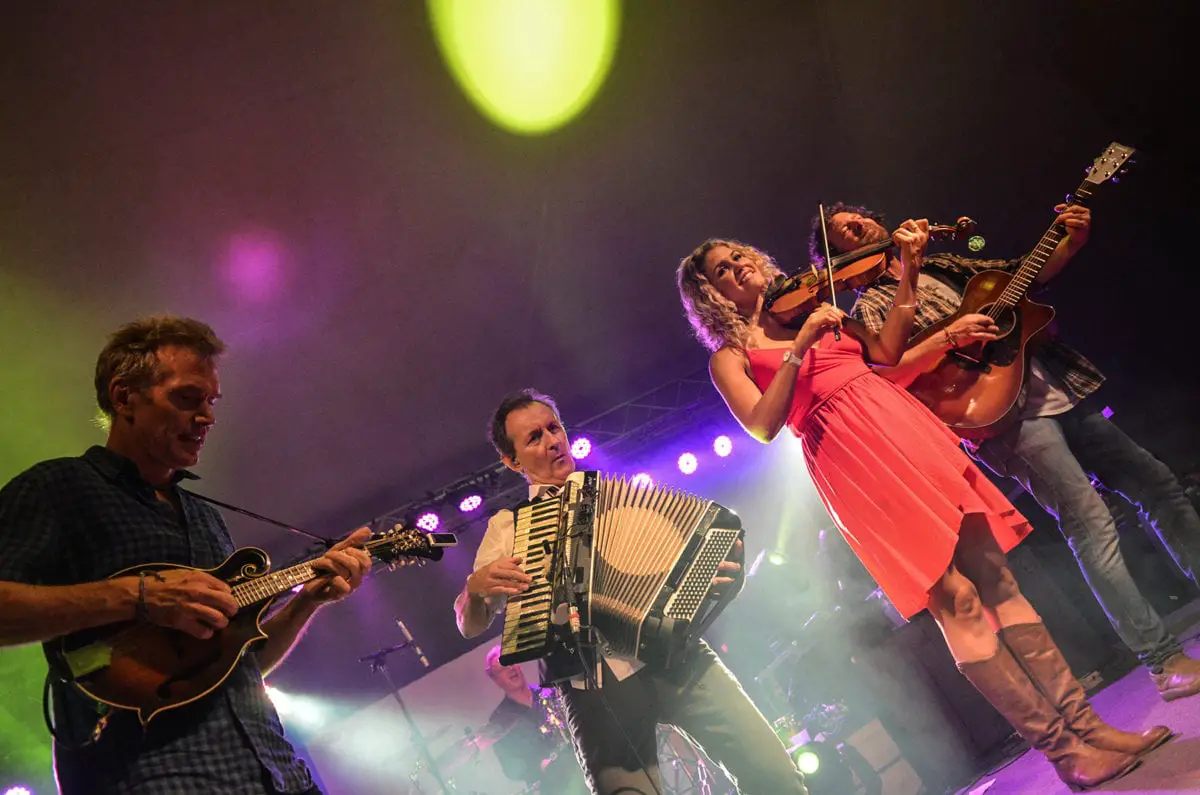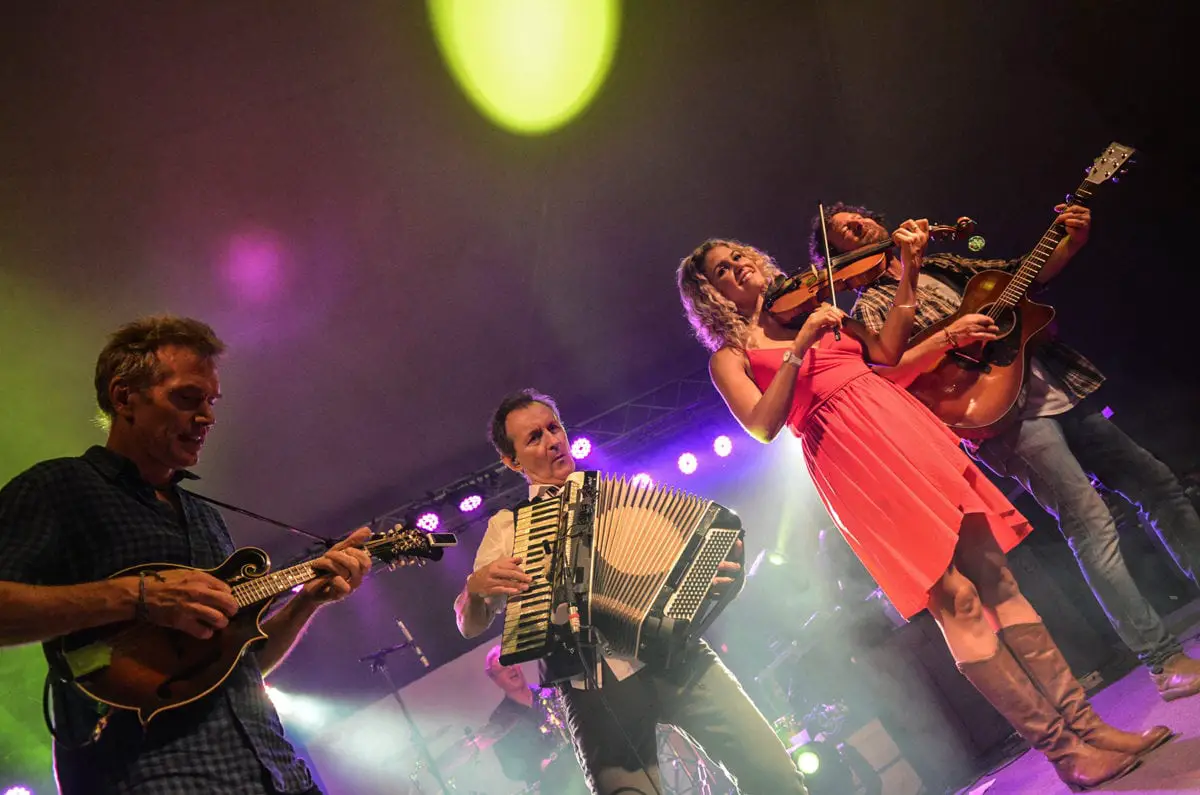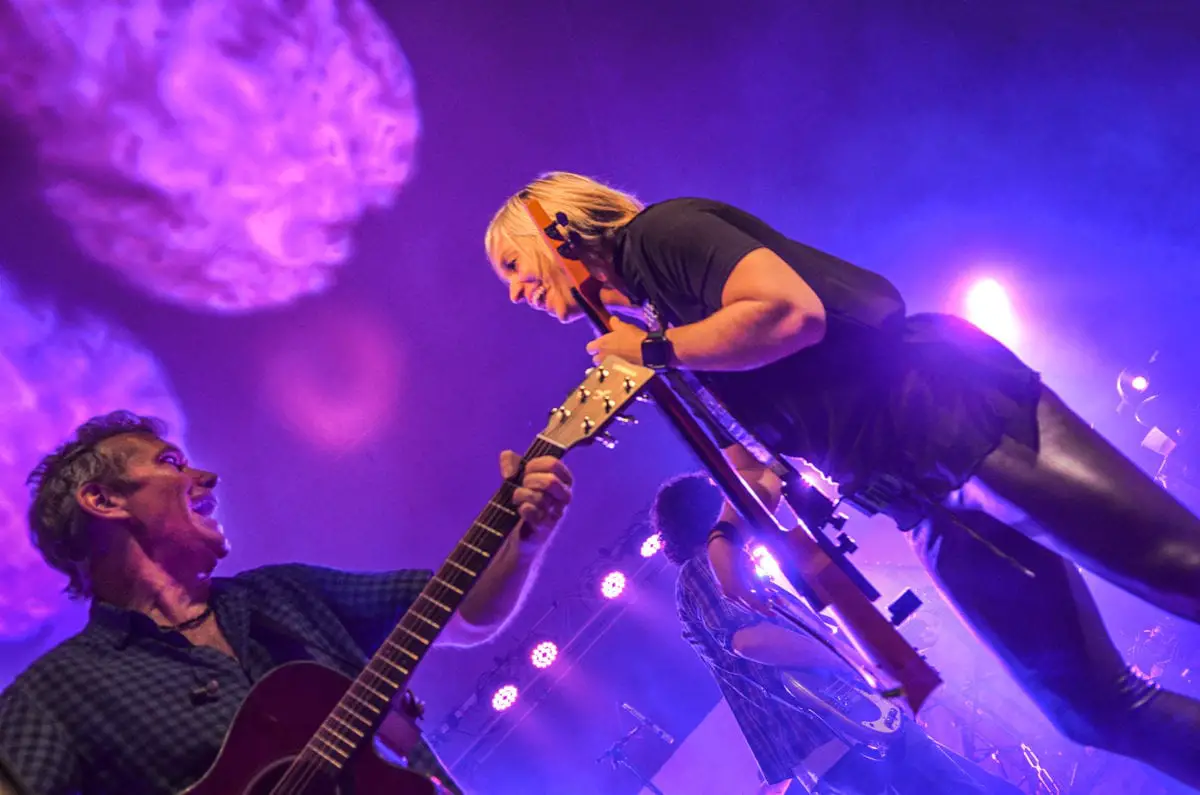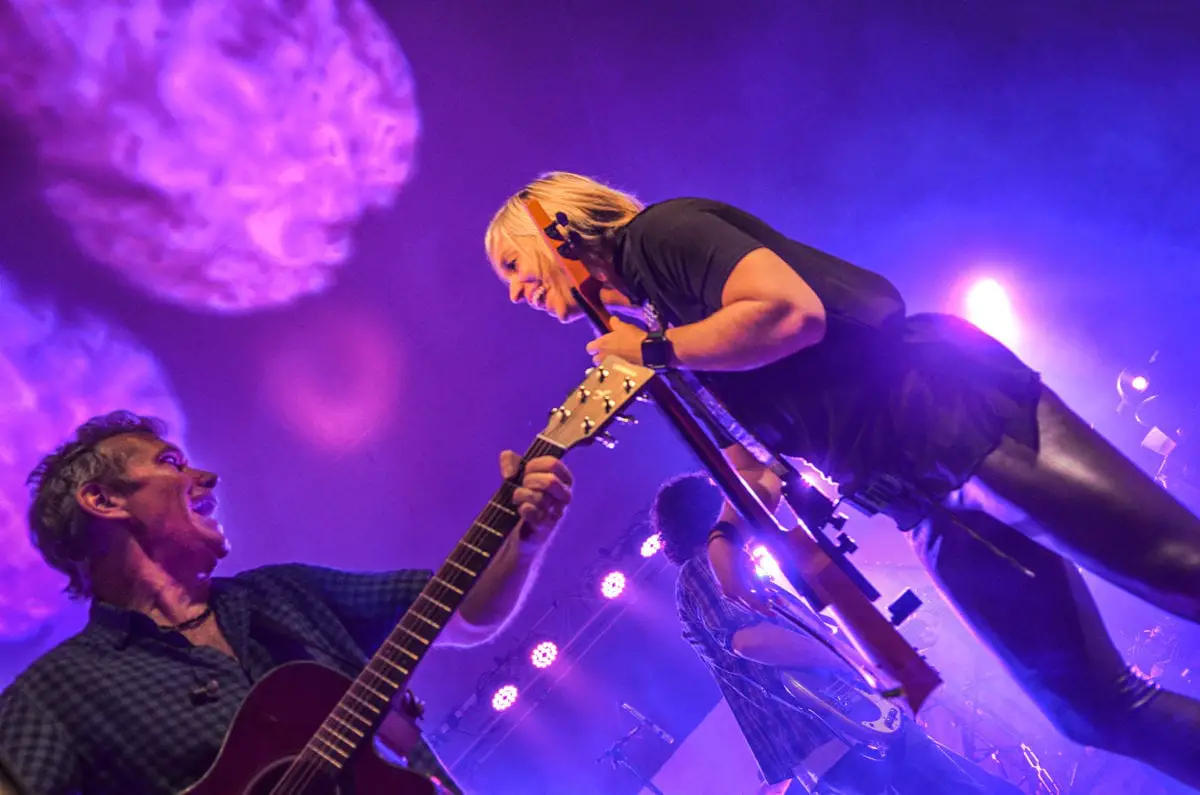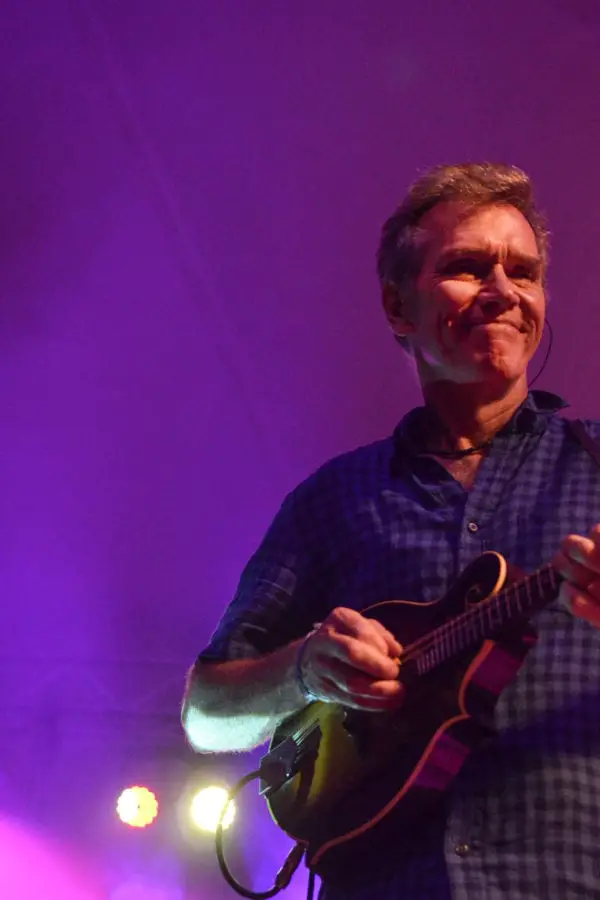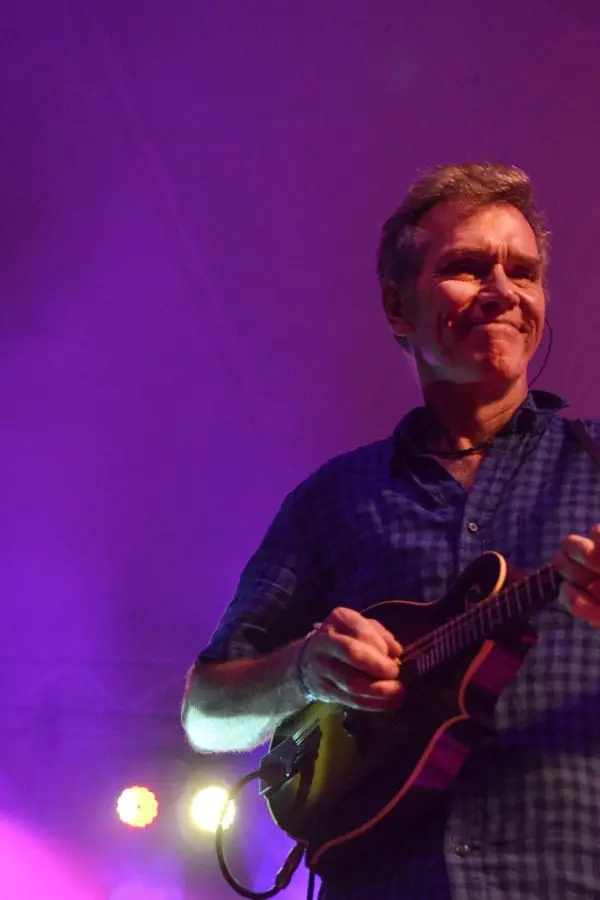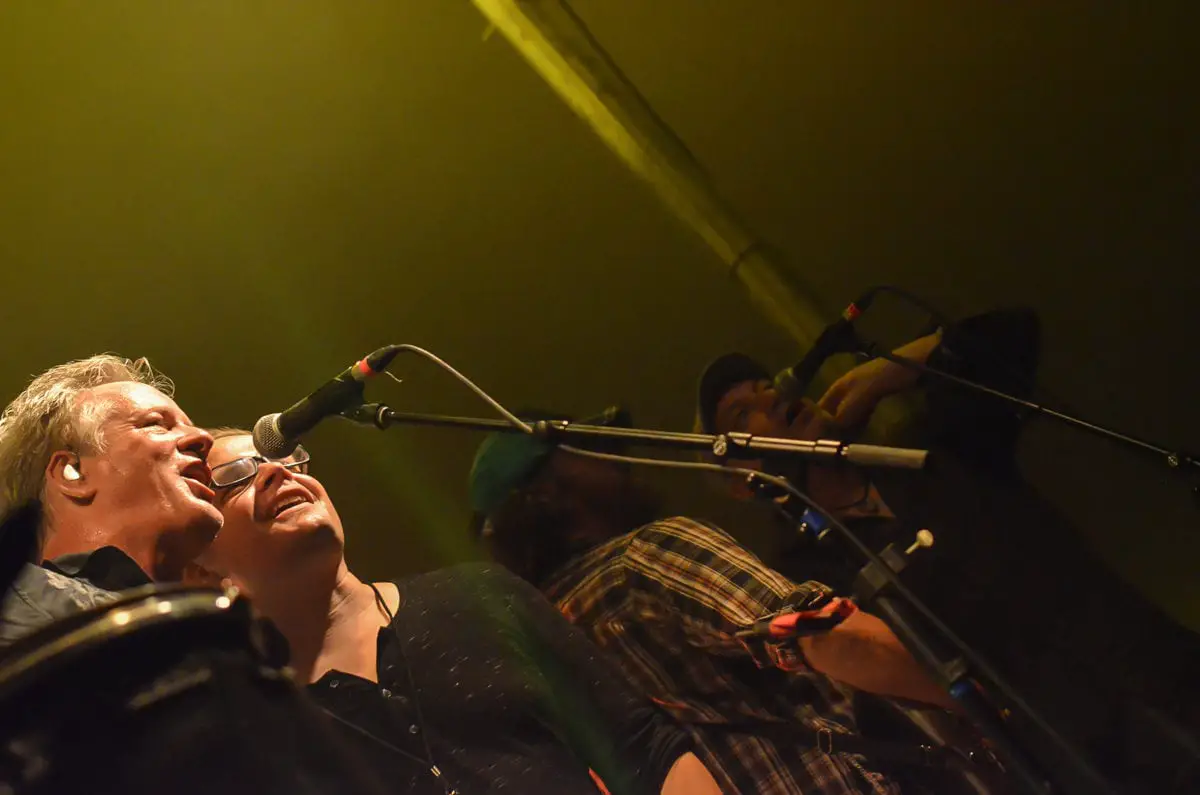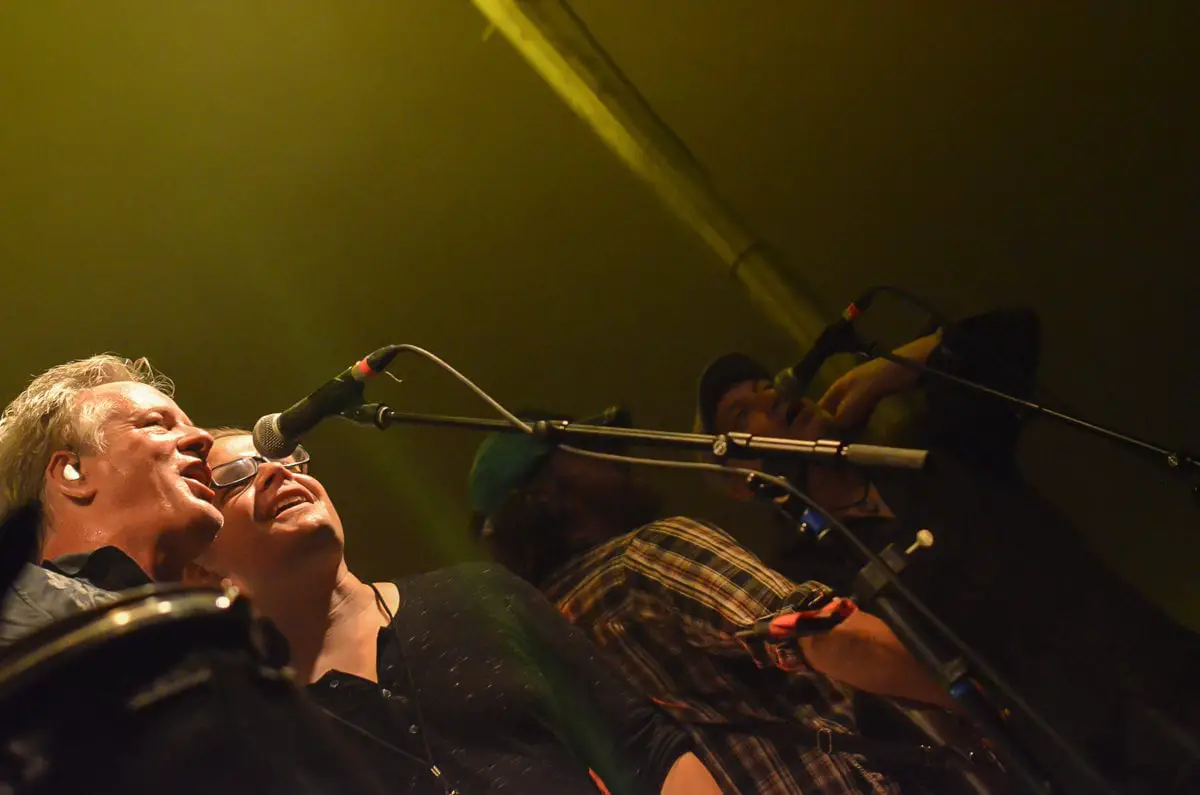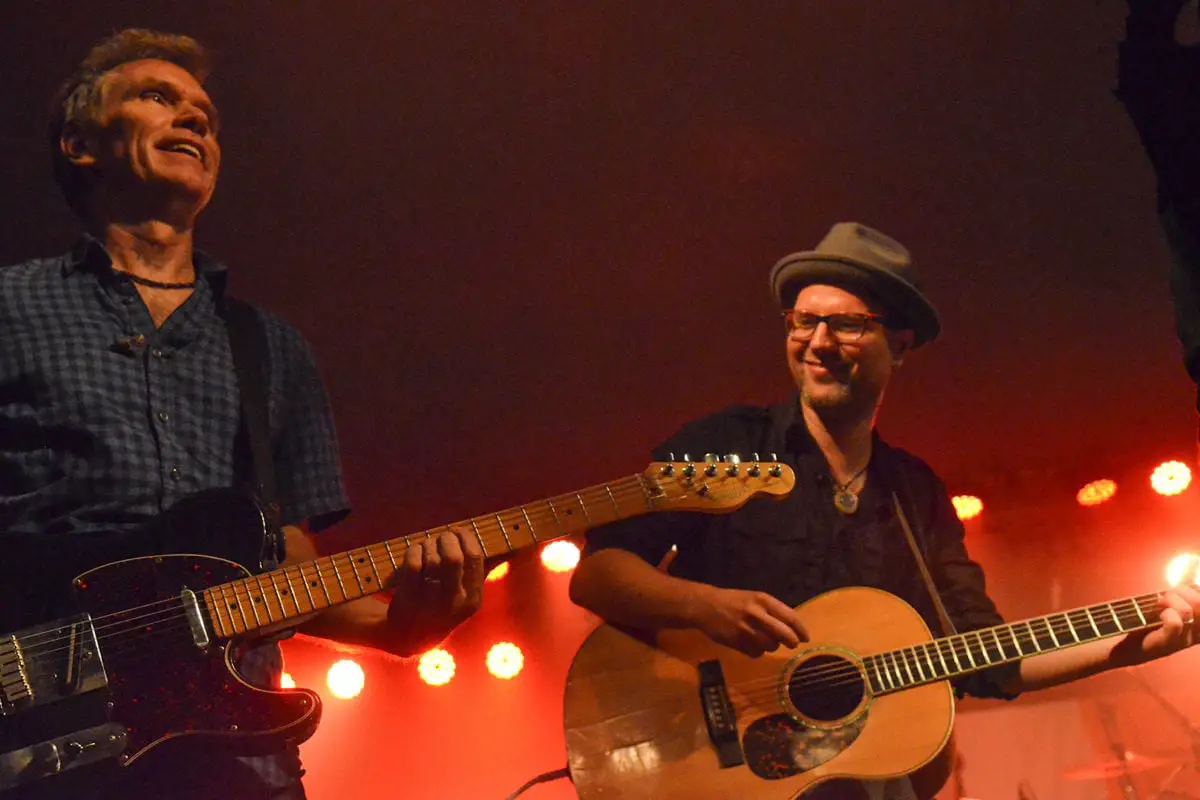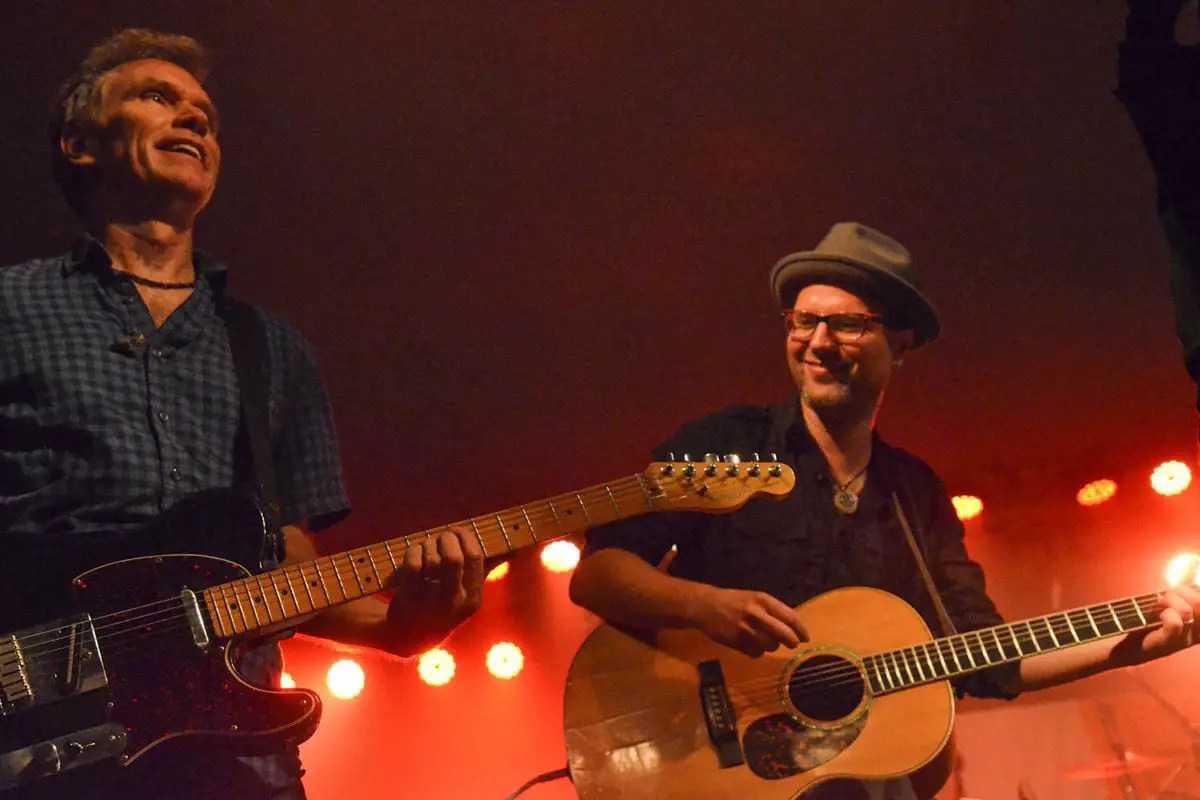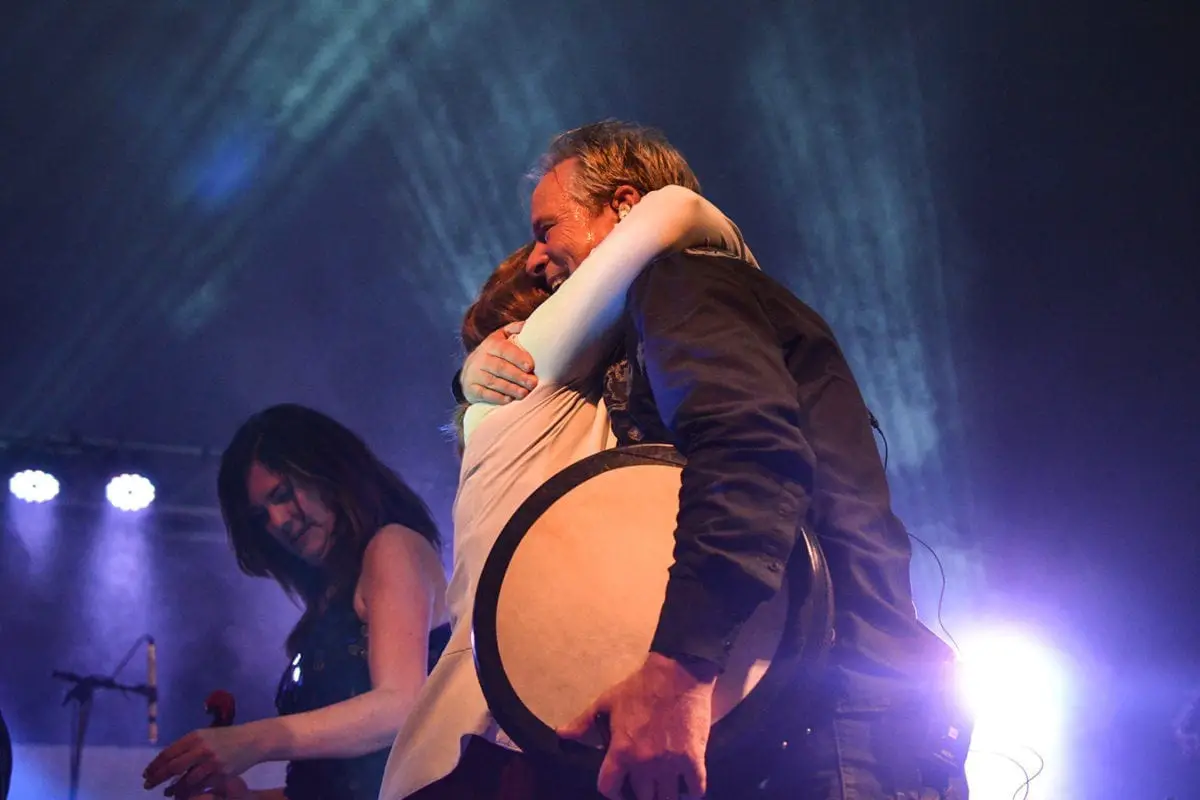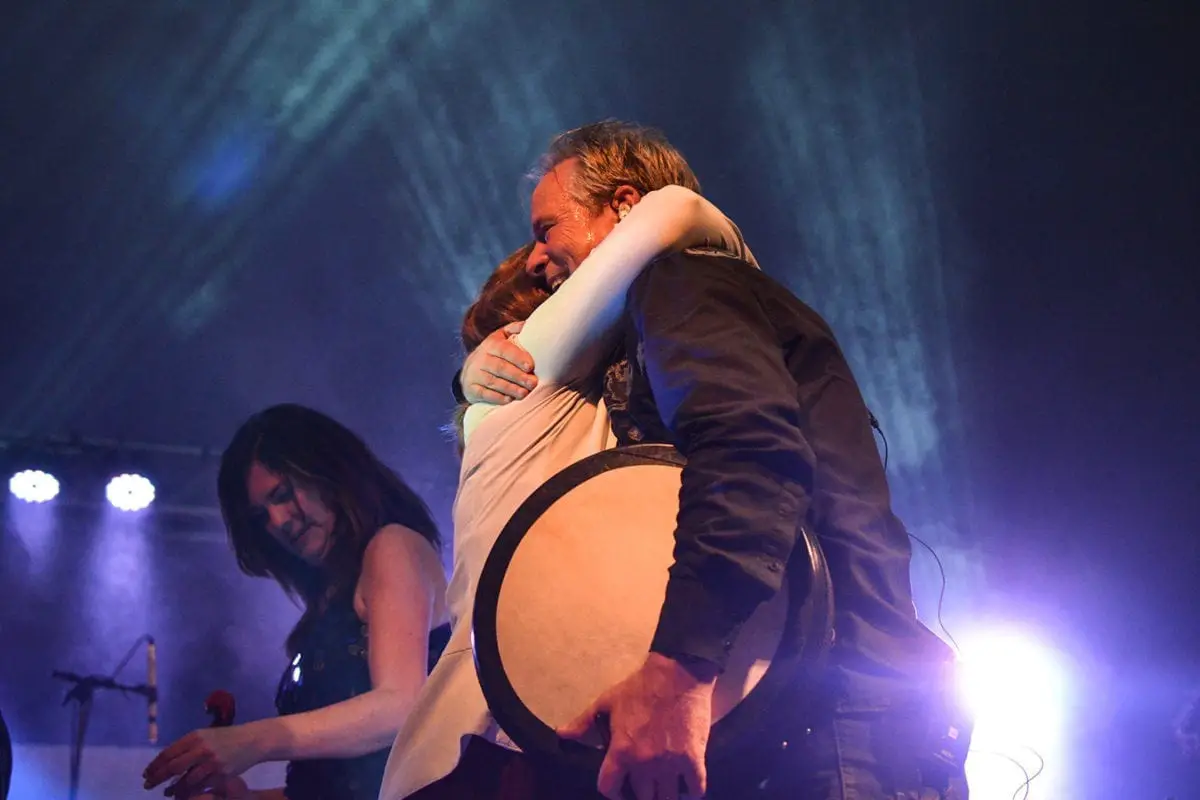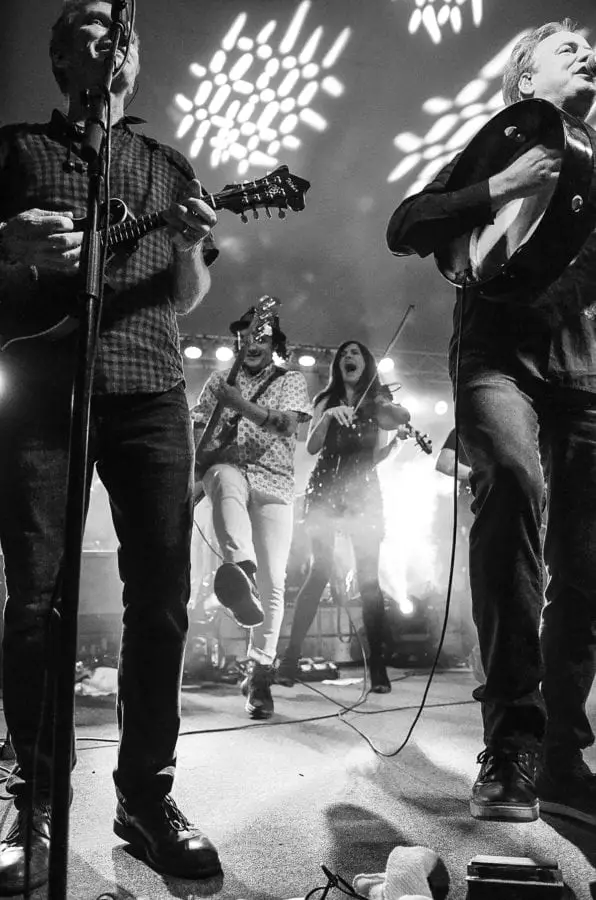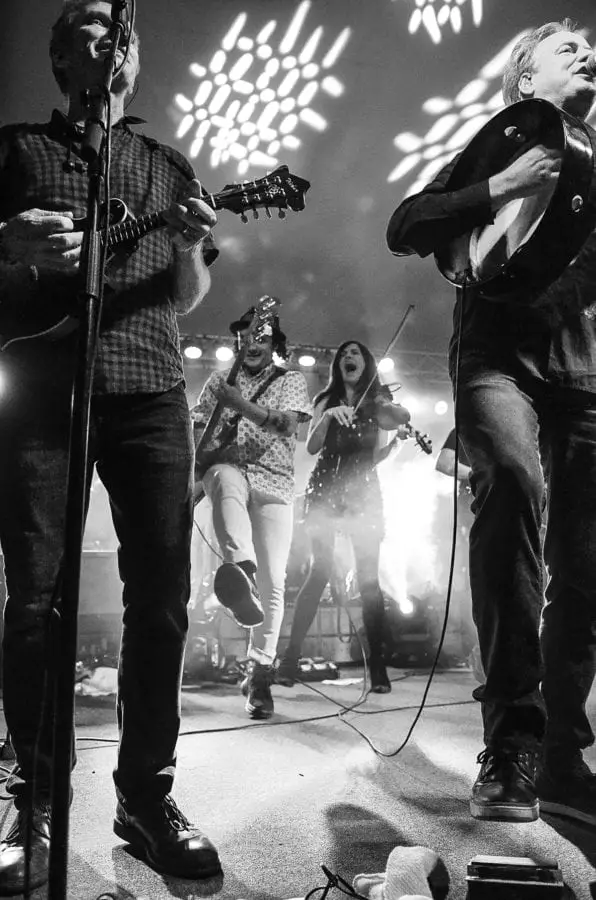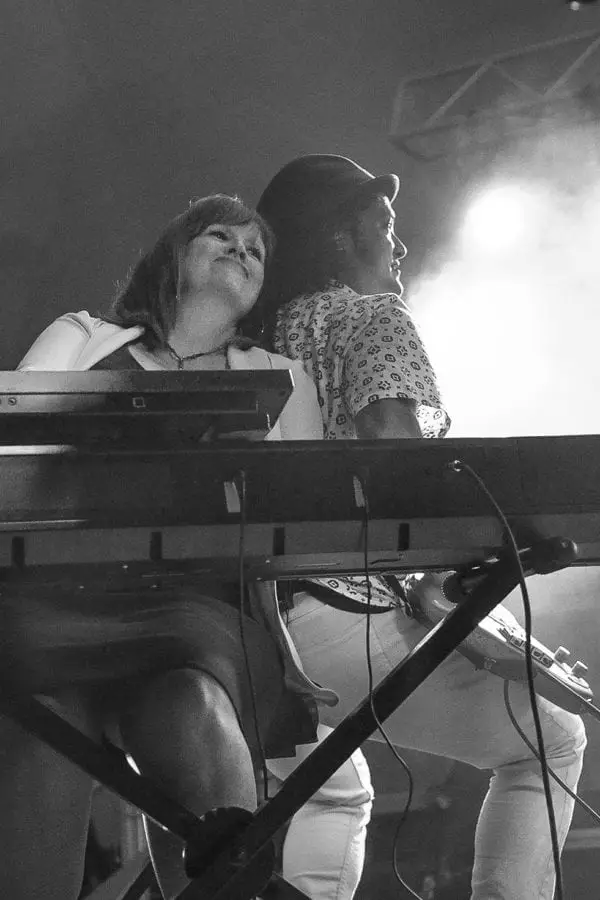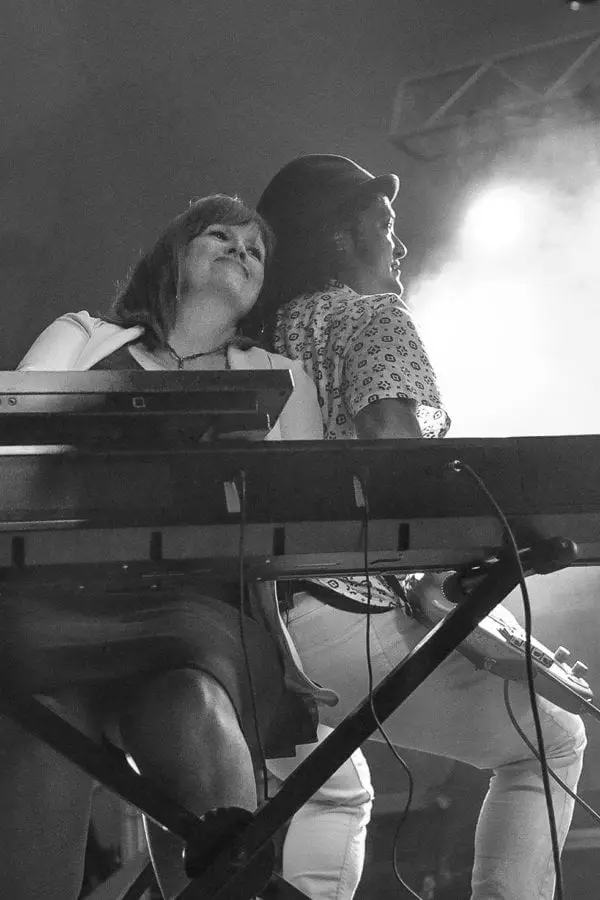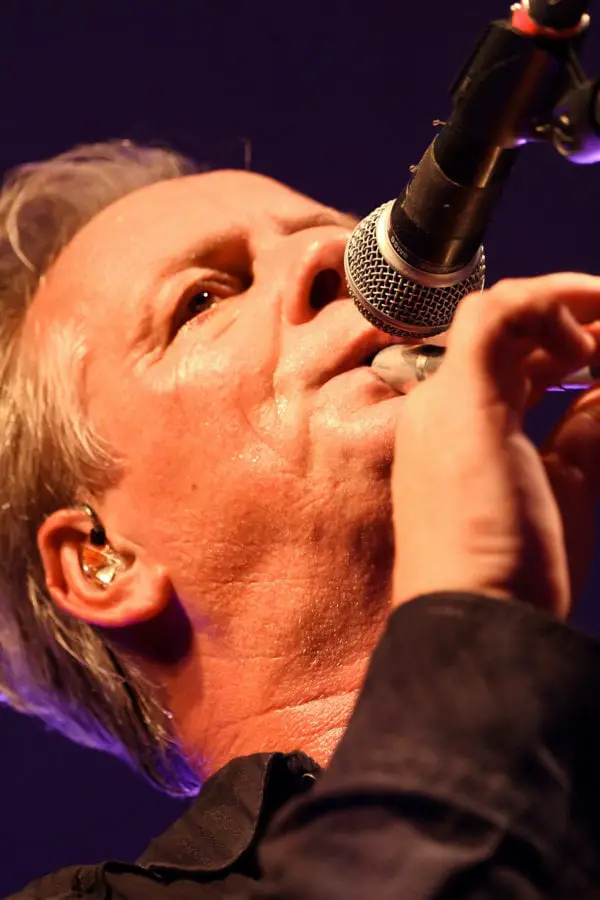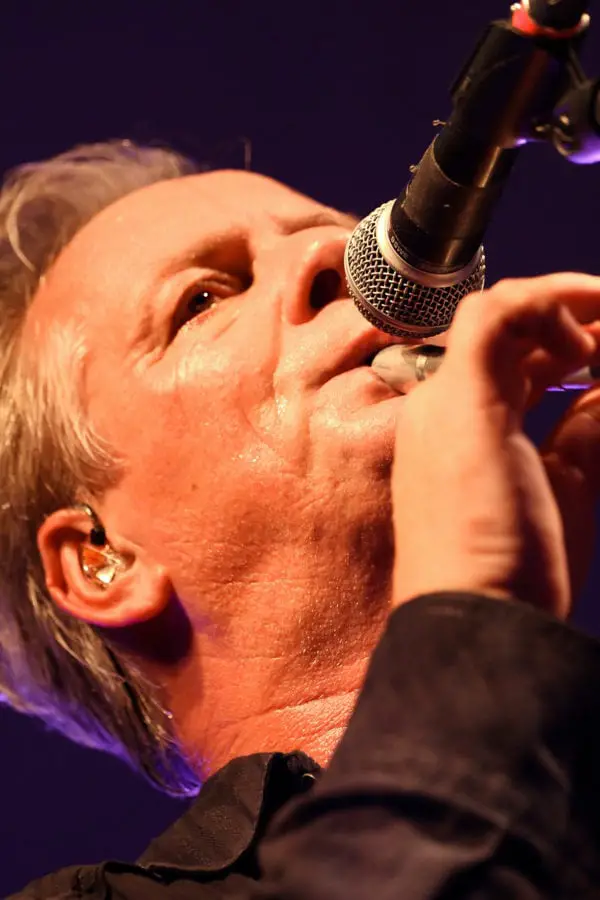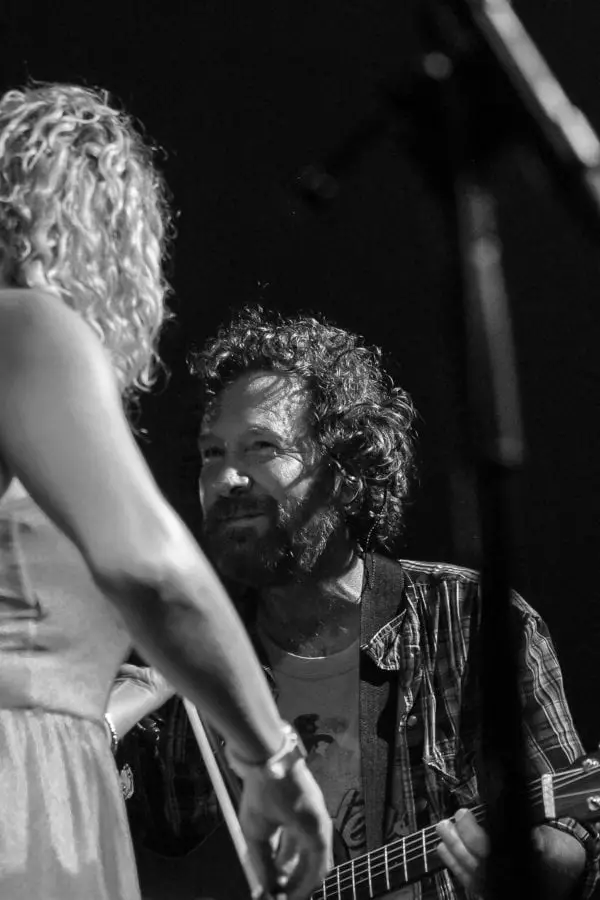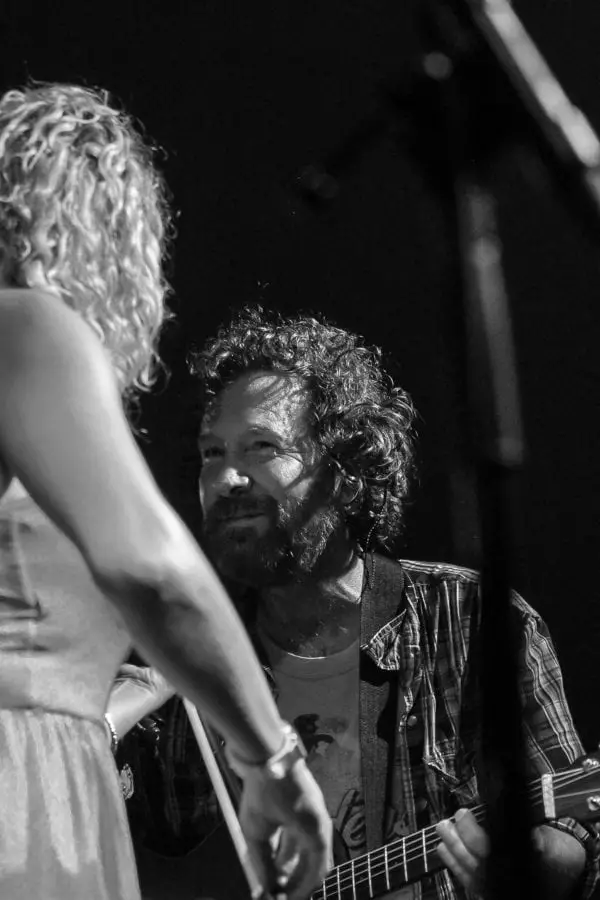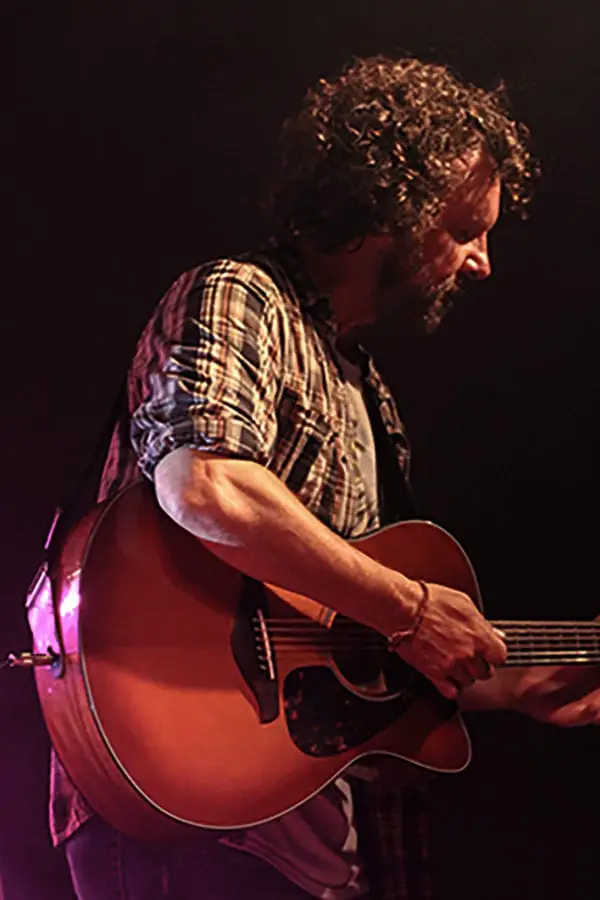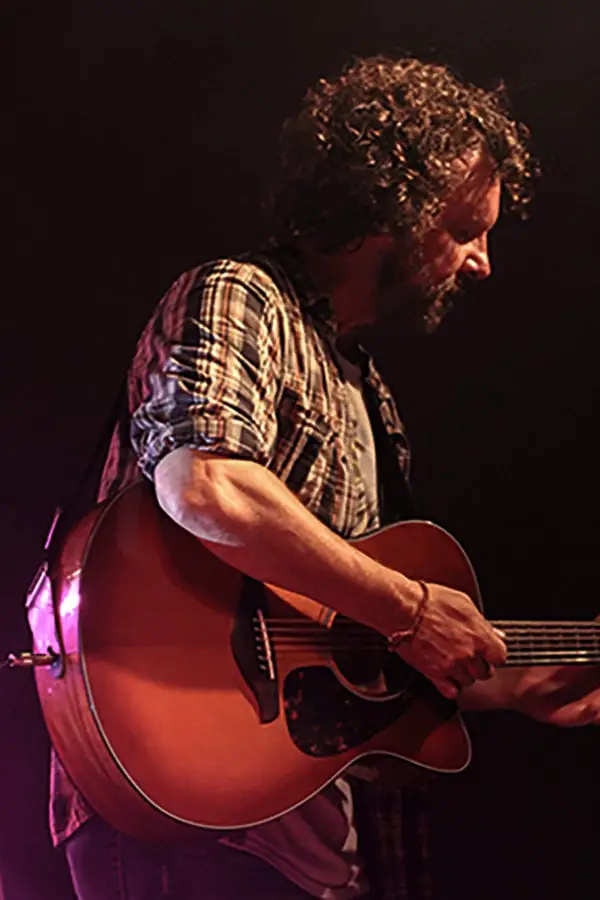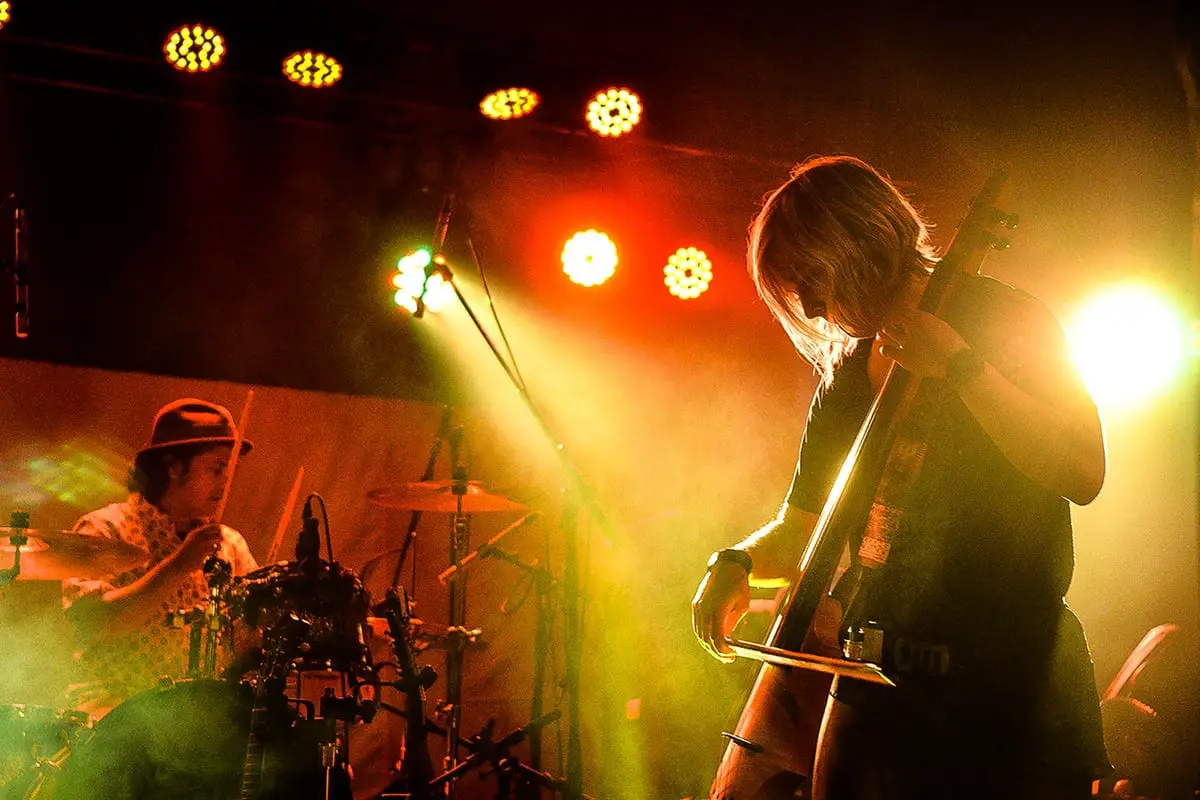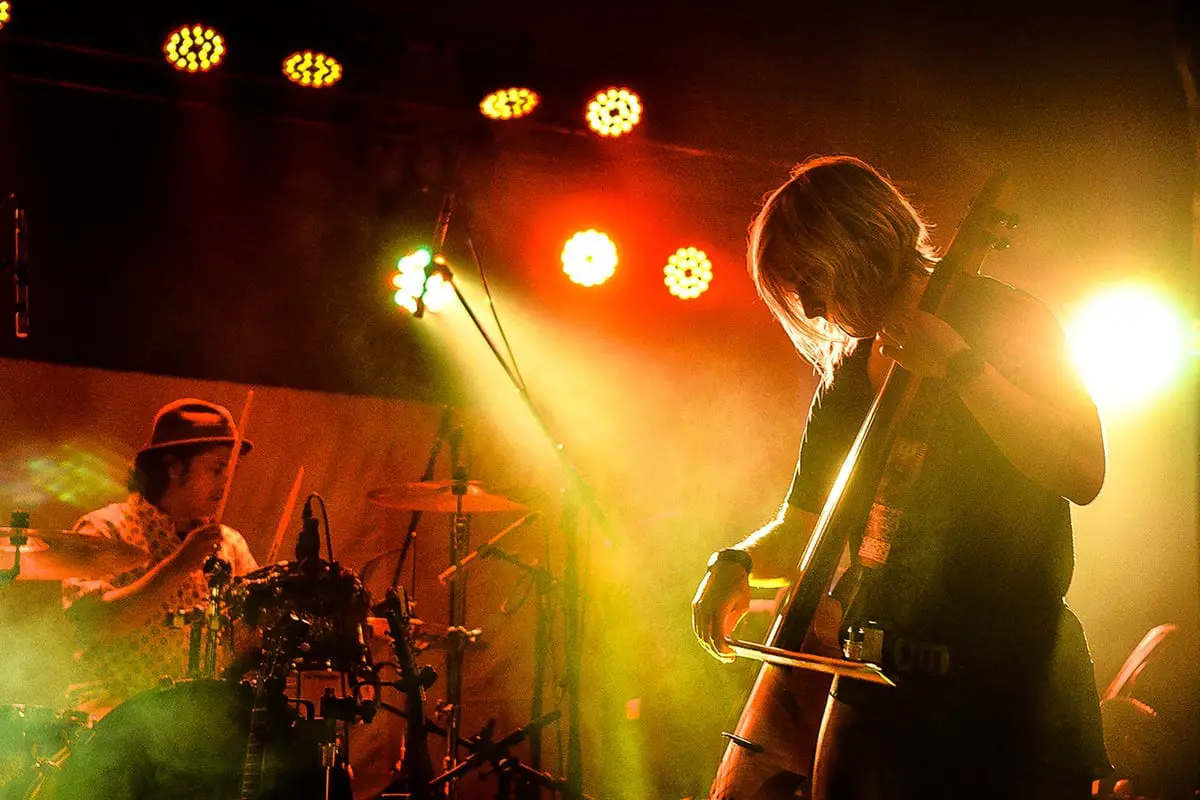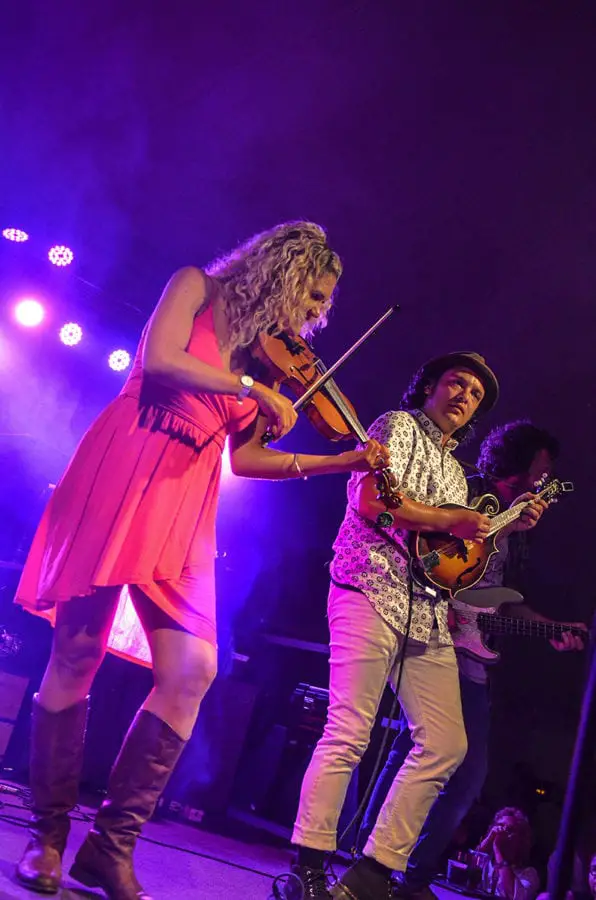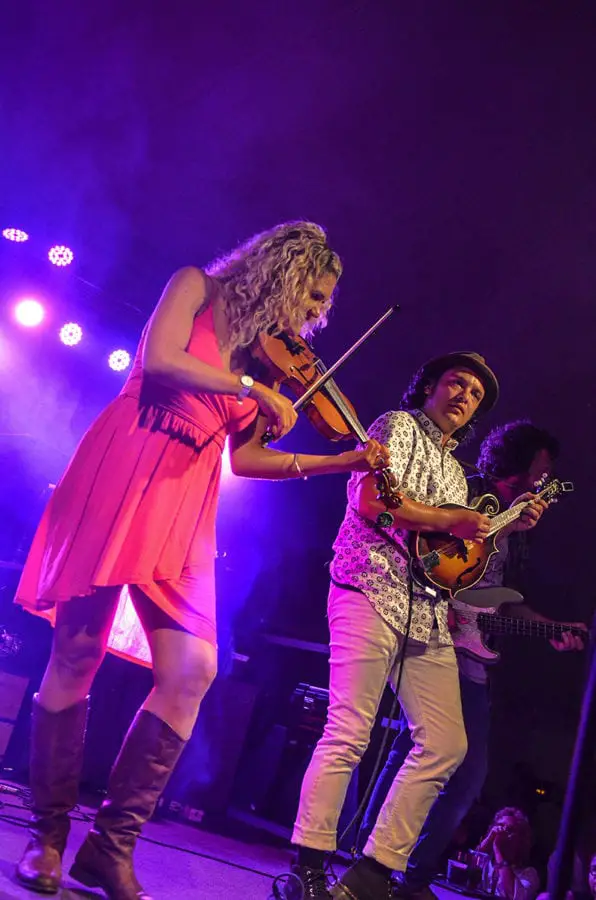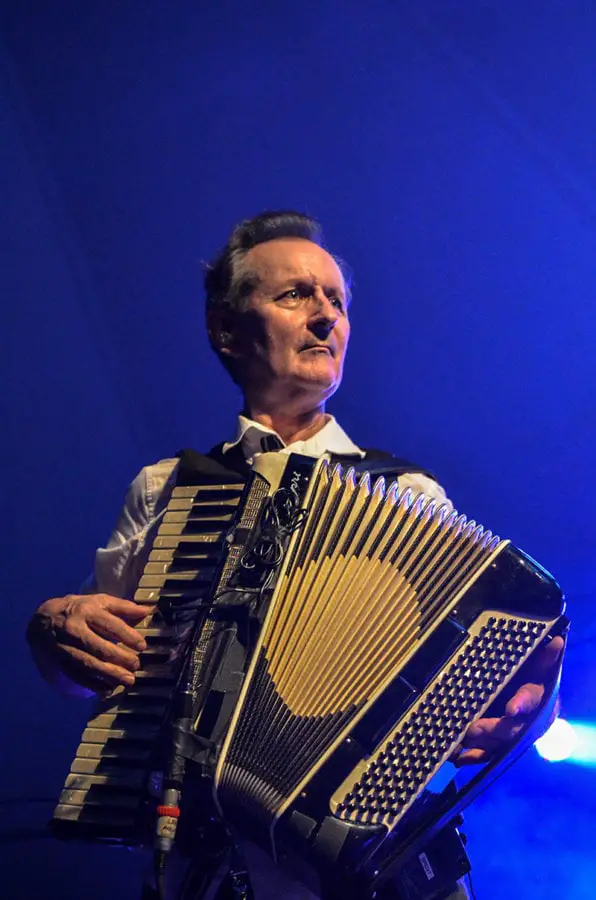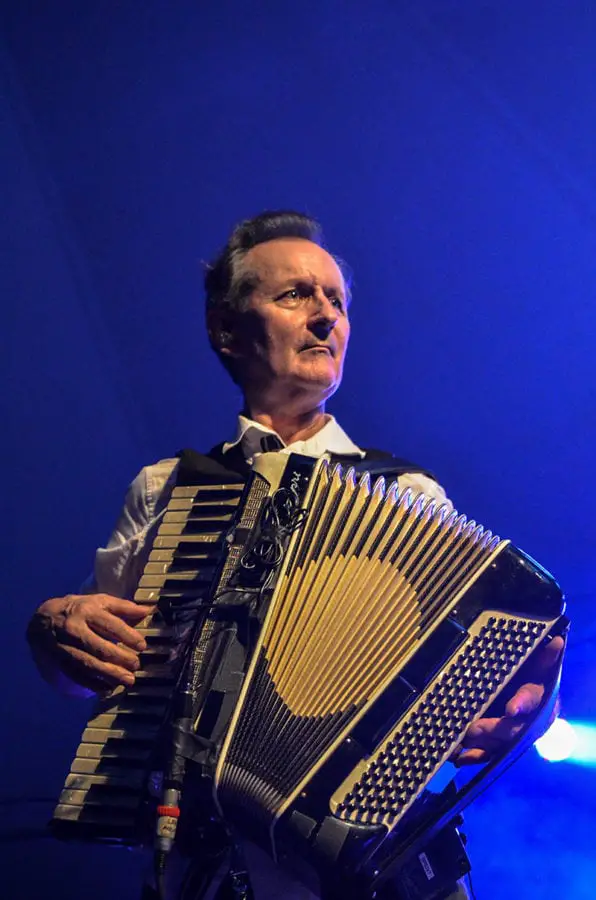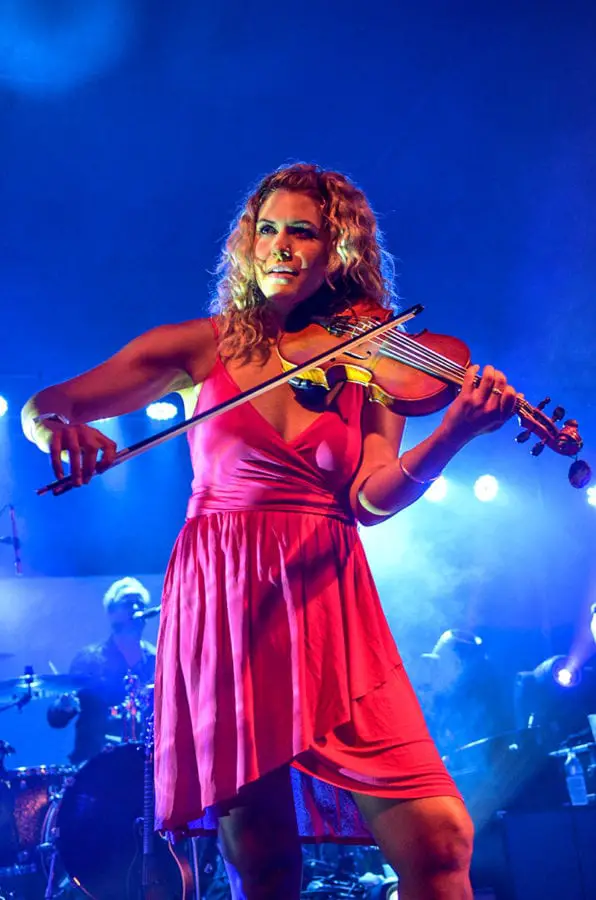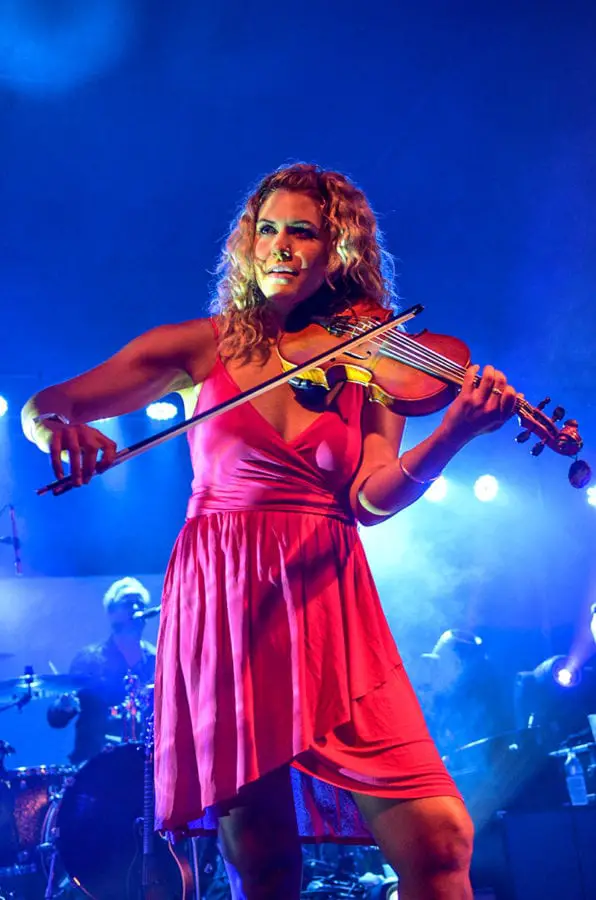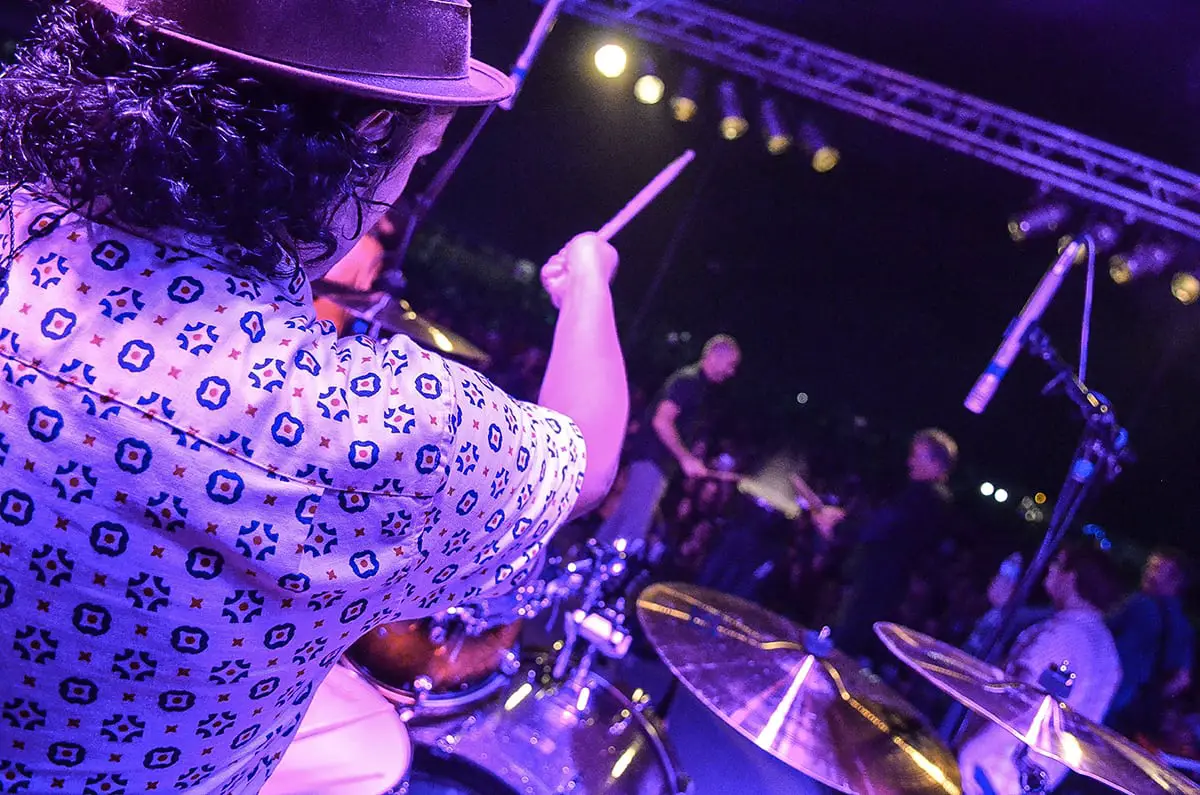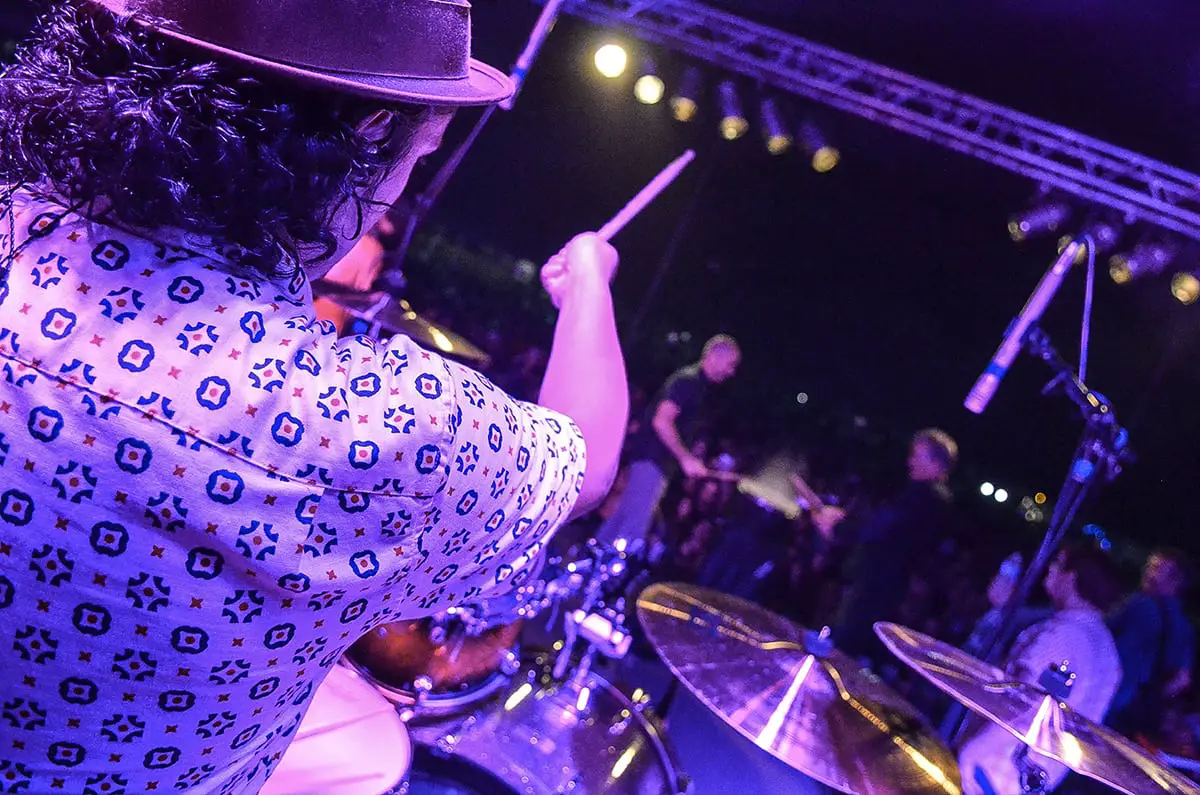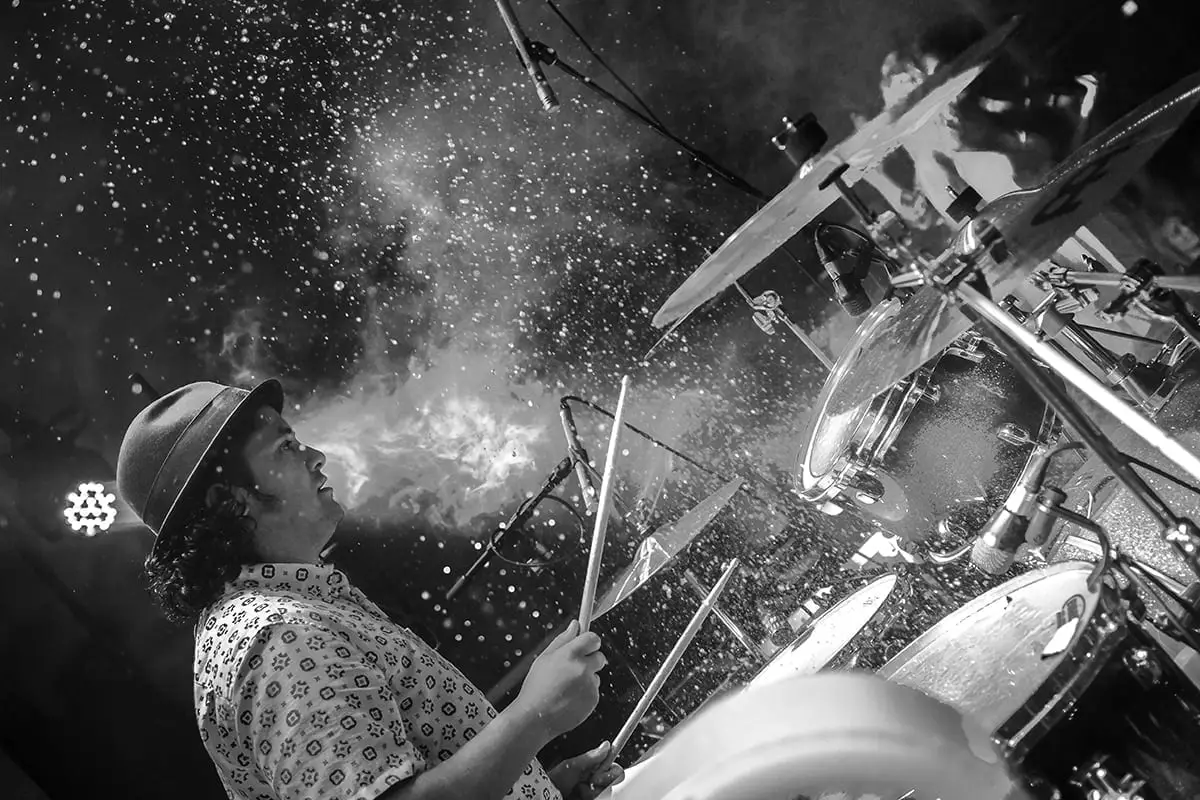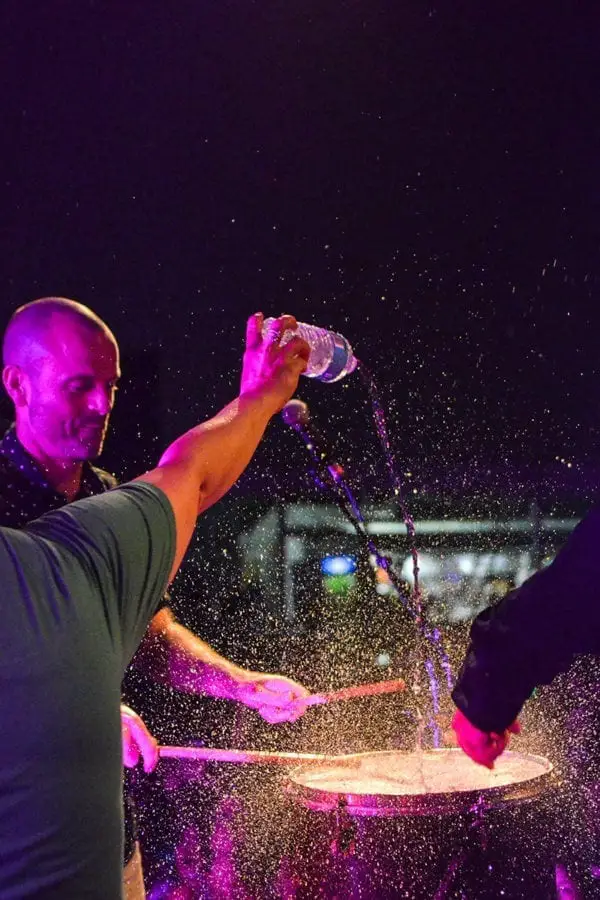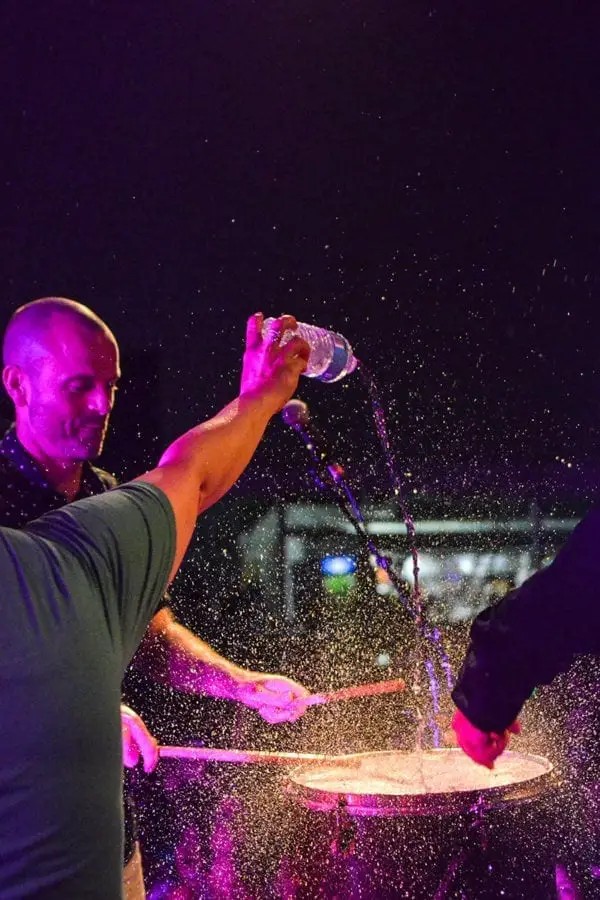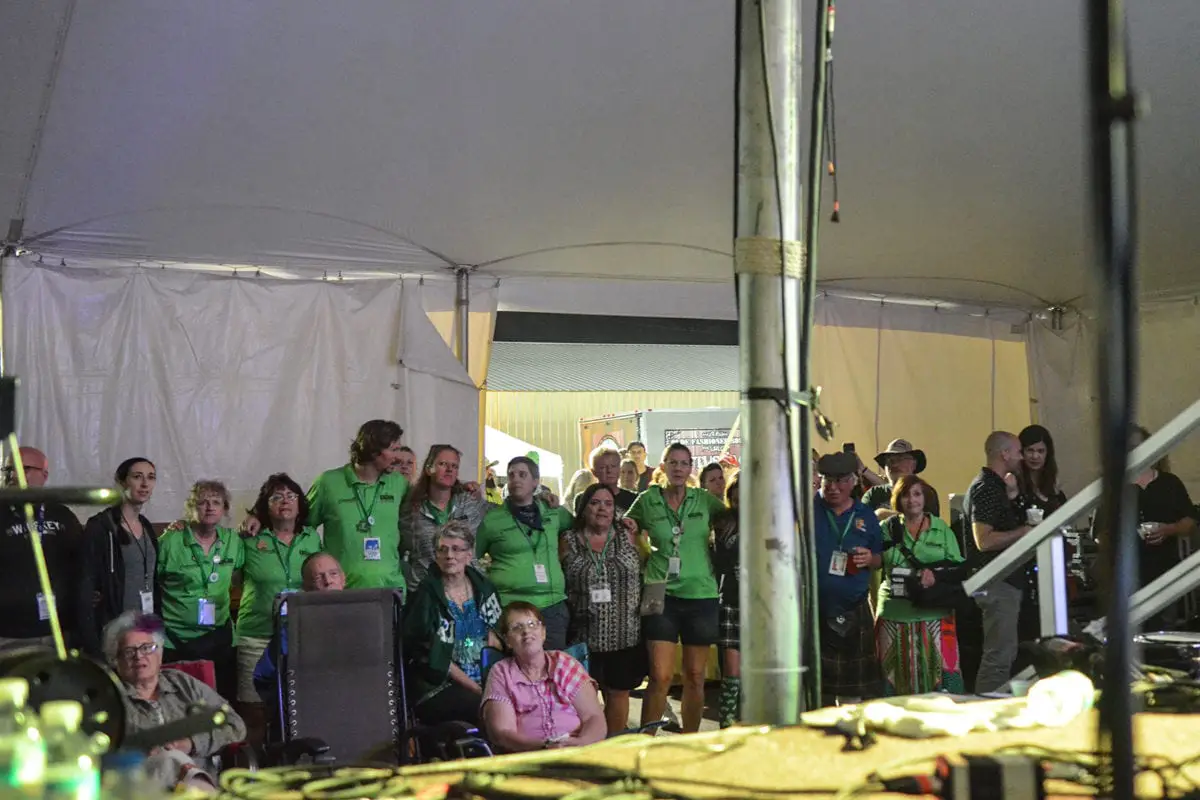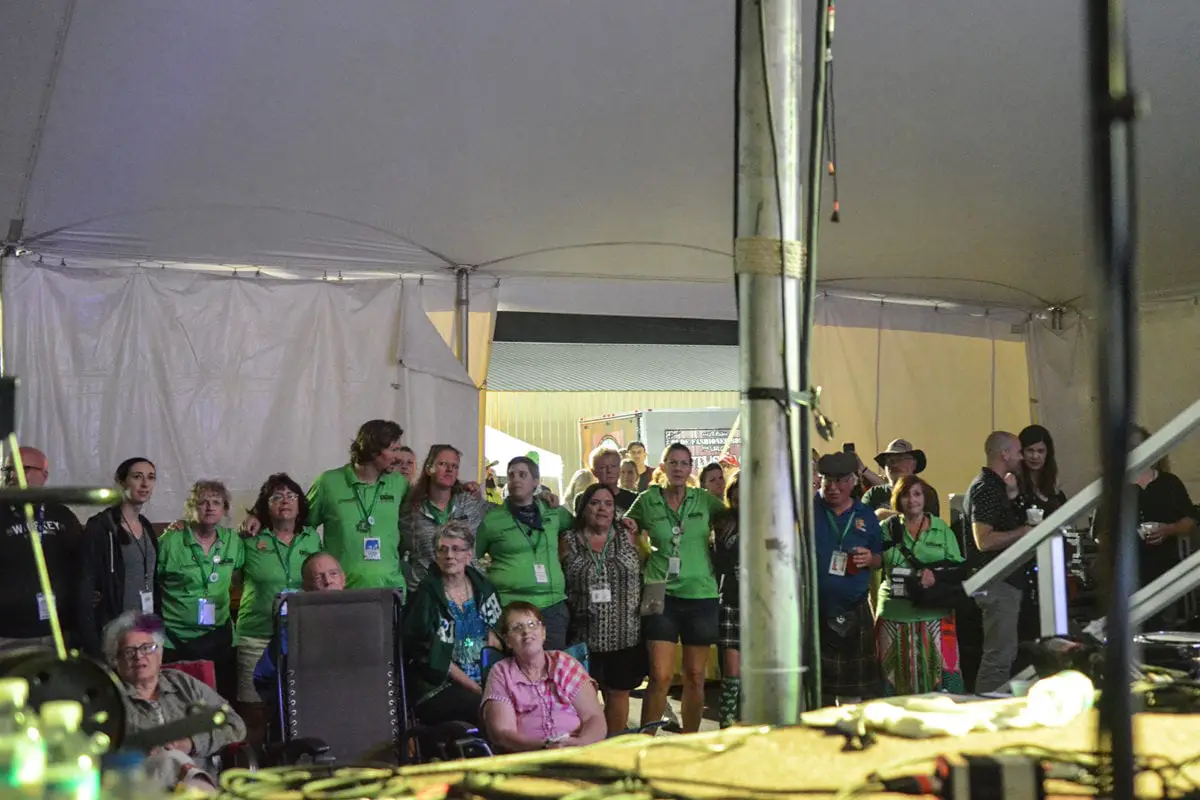 Tears were had by many as songs they knew they would never hear again, were sung one final time.  As the night wore on, friends from other bands joined them for one final collaboration.  It was an energetic, wistfully sad night.  They won the hearts of all many years ago, and left their hearts on stage with their fans.  As they end touring, they took the time to share their final thoughts with those here in Central New York.  Take a peek below at a message they sent to each and every one of you.
As Sunday morning came, and breaking with the tradition, mass was held in Utica at St. Patrick's/St. Joseph's Church.  Across from the newly built Irish Cultural Center, the congregation was serenaded with traditional bagpipes and music. In time, as the Center is completed, mass will be held within for all to enjoy.
Change is never easy.  Whether it's change in the number of days of a the festival, the addition of new things or the elimination of favorite things, it never gets easier.  But change can be good.  Change should be embraced as with change comes new opportunities. The Great American Irish Festival is an amazing event.  It's run entirely on volunteerism.  Volunteers are what makes this festival great, and what makes it run smoothly.  There have been changes throughout the years, some good, some not so good.  But I urge each of you to embrace these changes and give this festival your support.  Like any great team, it's a winning formula that makes it click.  Fans of sports teams don't jump ship when they loose, they stand with them until they get the right mix.  So I urge all that may have stopped going, or no longer volunteer, or stopped being a part of this event to give it another chance.  Take a peek at the Great American Irish Festival site and give some feedback to how you think it can improve.  The team wants to make things perfect for all that attend and your feedback is critical to making the right changes.  For all those who have never given up, thank you.  Thank you for believing in the Great American Irish Festival, because after talking to so many from all over the world, it truly is considered by those who perform and attend to be The Great American Irish Festival.