VHS Collection is a band formed in New York City by three longtime friends – Nils Vanderlip (keys), Conor Cook (guitar), and James Bohannon (vocals). They boast a big, modern electronic rock sound with an occasional retro synth aesthetic in the mix.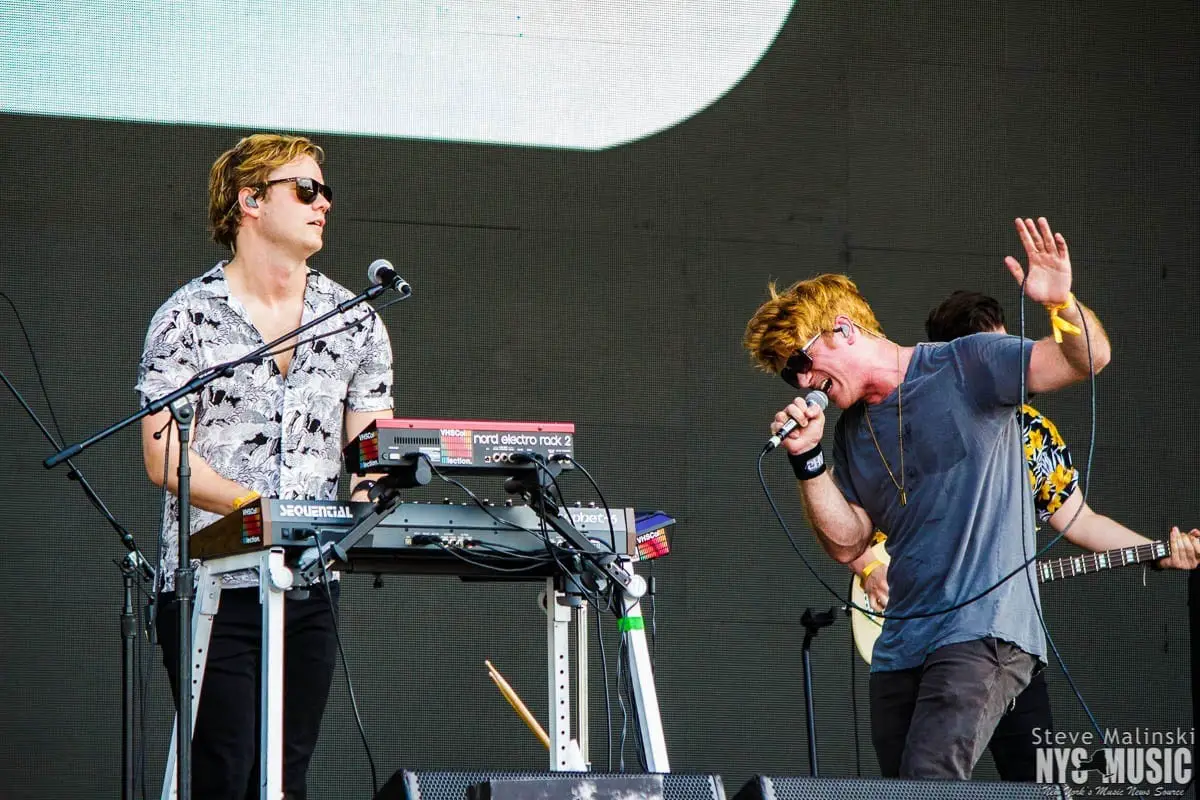 Closing out their spring 2018 tour, VHS Collection played an early afternoon set for the second day of Governors Ball on June 2. Their set was a classic example of the phrase "never miss an early festival set." A loyal crowd gathered for their show with a great deal of energy in tow, a sign of their growing success as an independent band. The band has released a self-titled EP and a handful of singles but is due to release their debut full-length album this year.
VHS Collection joined NYS Music for a few minutes after their set to chat about their experience at Governors Ball and talk about their independently-driven success and songwriting on their upcoming album.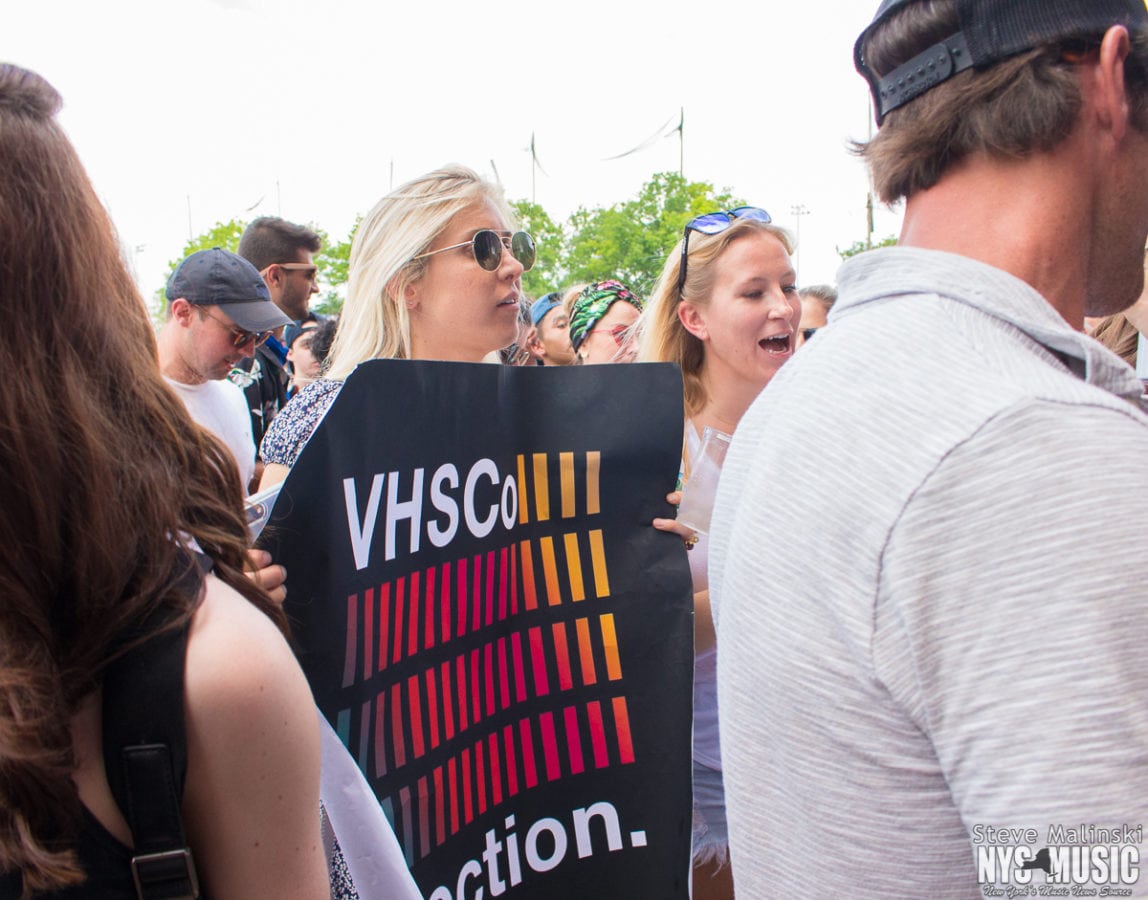 Steve Malinski: What is the experience like for you guys playing in your hometown, at one of the biggest summer music festivals in the northeast?
Nils Vanderlip: It's pretty special…
James Bohannon:  It's awesome. We cut our chops playing in the local rock and roll venues and halls throughout the lower east side and Brooklyn and the fact that we get to play a large festival here outside is pretty awesome.
NV: Yeah, New York is a big theme in a lot of our songs and lyrics so it's really cool to see New Yorkers sing those lyrics back to us.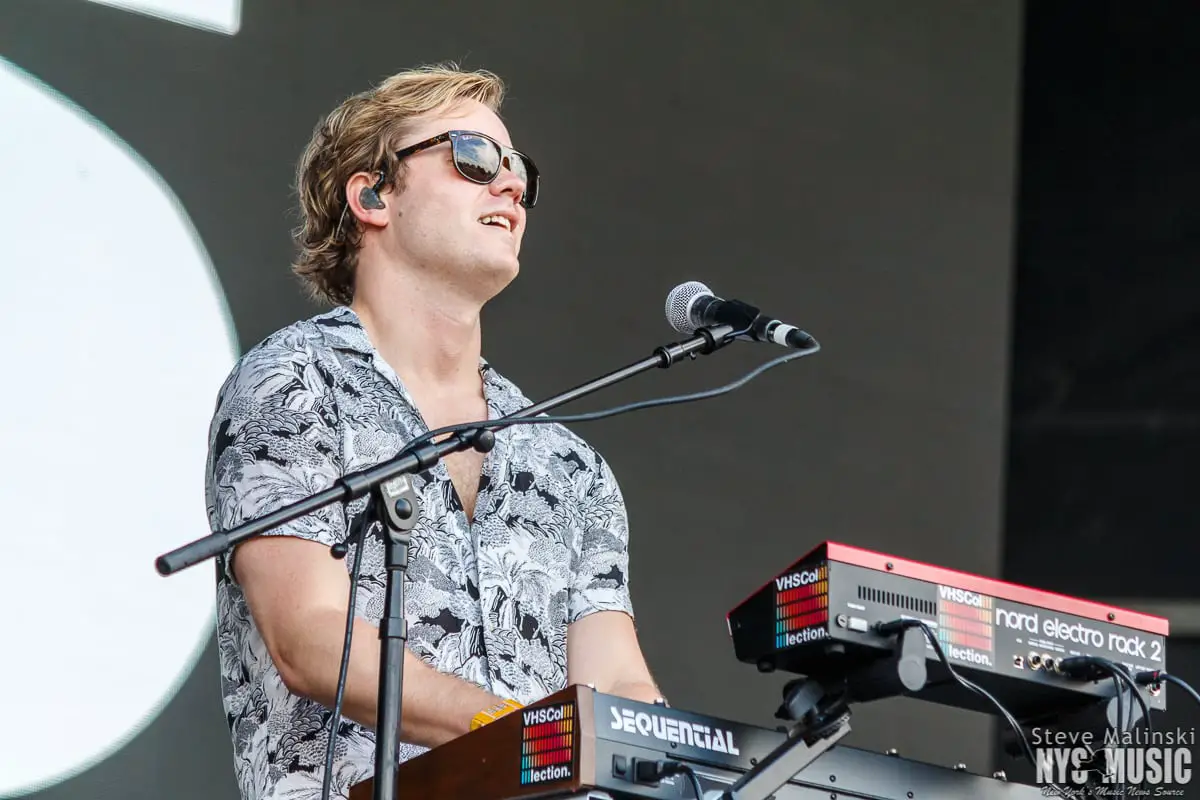 SM: You guys have been playing music together for a while, so how did you get from being a small neighborhood band to where you are now?
JB: We started as kids, we all grew up in different areas of the city and jammed on acoustics as young bucks and formed some bands in high school. It all came together nicely, it was a good mix of timing and skill after school in New York. We all had this hunger to play some music and eventually went out to play some live shows. The reception from the early days was pretty high. And in fact, Mercury Lounge, one of our original stomping grounds, is where we'll be playing after the festival tonight.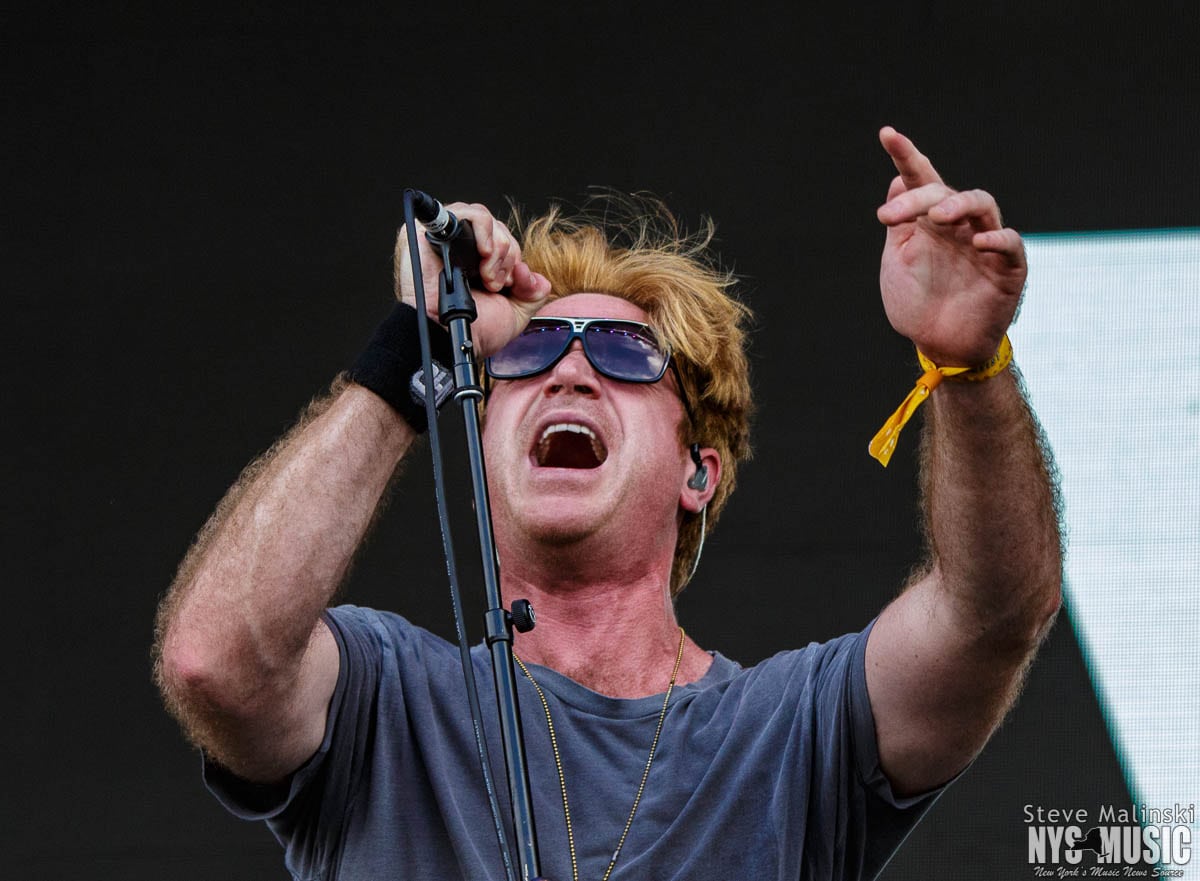 SM: One thing I've noticed is that you've maintained independence through this whole process – you aren't signed to a label. How have you gotten to your level of success without the backing of a label?
Conor Cook: Well, at first it was slowly. We were playing for a year before we got together to pull some money together to make recordings. Spotify has helped us a lot in terms of reaching new fans by putting us in their playlists. That's probably been our biggest network. But, we've put some singles out, made and saved money from that to put into the next batch of recordings. We've had enough money just to invest in each next step and not necessarily do the same thing that major label artists would do, like spending hundreds of thousands of dollars on videos and radio ads. Thankfully, fans have continued to stick with us and the shows are slowly building. Every dollar we make from streaming generally goes into the project.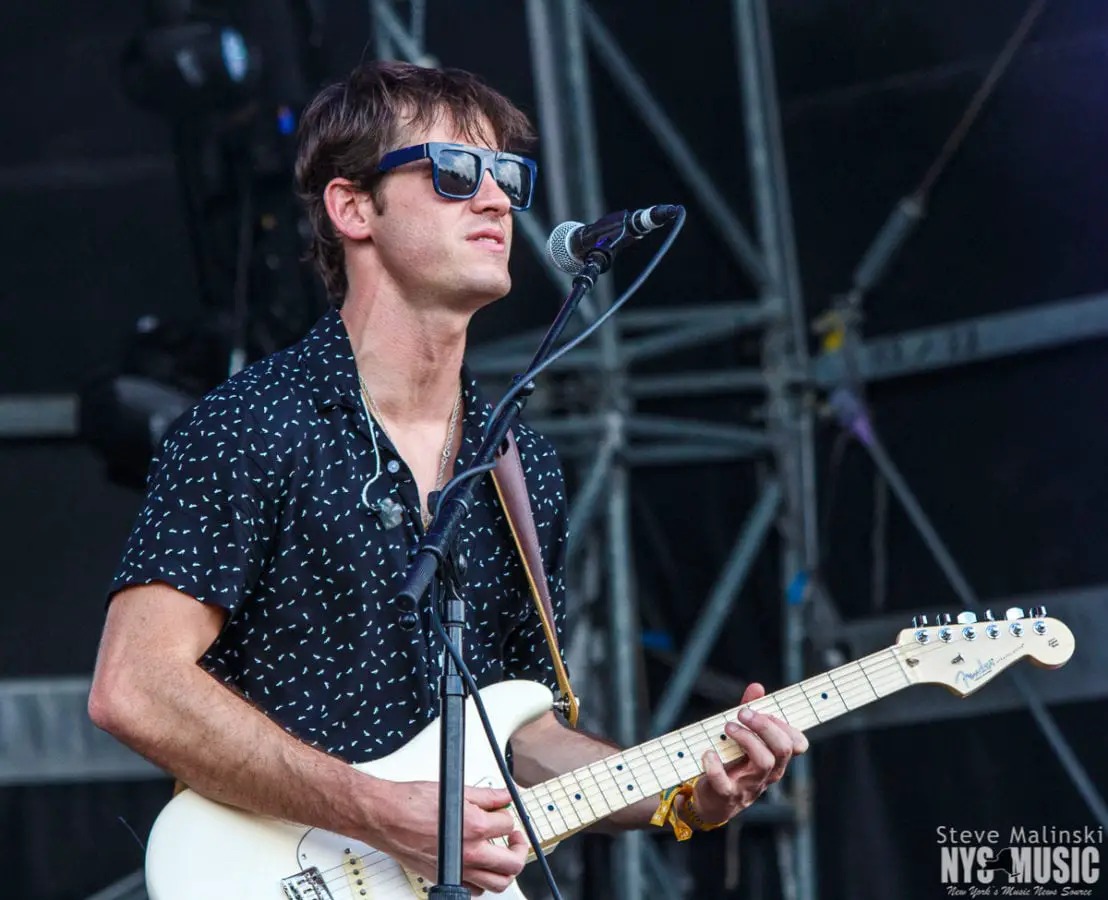 SM: Speaking of next projects, you have a new album coming out this year. What can you tell us about that?
JB: It's been a great process for us. I think it represents the next evolution of our songwriting capabilities, our chance to work with some top industry writers, producers and engineers, and mixers who have worked with acts that we love. So its definitely a step up and the sound is crisp and new.
CC: We've continued to hone in on our sound and I feel there's a wide variety of songs. Some are really heavy kind of like rock tunes. Some are more electro-pop/synth-oriented songs. They're all, I'd say, pretty traditional songwriting-esque songs at the core, but dressed up in a lot of different ways. We've been doing it in spurts, maybe three weeks of recording and then the next two/three week recording session will be four or five months later. So it's kind of a reflection of the evolution of our sound over about a year or year and a half almost. I don't know if anyone else would pick up on that [detail] but I feel like I pick up on it being so close to [the music].
SM: Yeah, for me only starting to listen to you guys recently, I'll admit that's something that might be tough to pick up on.
CC: Well, you'll definitely pick up on the variety of songs. And having seen us live, that will all make sense. I feel like all the songs we have on the album translate well to good live shows  – we hope to do a lot more touring in the next year.
SM: They definitely translate well; It made for one of my favorite GovBall sets so far.
All: Thank you.
SM: You guys are heading out on a tour, so what's in store for that?
NV: This is actually the last date of our tour but we're back out in the fall.
CC: We've got a couple shows here and there but we're looking to do a longer tour in the fall for about a month or six weeks. So, we're going to go to a lot of new markets. Hopefully we'll go to Europe – that's been a dream for us. This last tour was kind of a warm up. We've played some of our biggest markets and it's been a big improvement over the previous year. It's nice seeing people responding to not just our biggest songs but some of the ones we released a few years ago and new ones we just released.
JB: We put a single out a month ago and people were singing it in the front row,  "One," and "Sign" which came out a bit before that.
VHS Collection's music can be found on Soundcloud and Spotify, and be sure to check out their live show when they're in town.
https://www.youtube.com/watch?v=PGEBVkRiqUo