Picture your mind and body being taken on an intergalactic journey through time and space where imagination is limitless. On November 12, Sound Tribe Sector 9 (STS9) truly made every soul in Terminal 5 rock their bodies to the charm of sweet sound waves. This galactic adventure transported and tickled the tummies of many with tasteful sounds and groovy jam produced by this very unique tribe.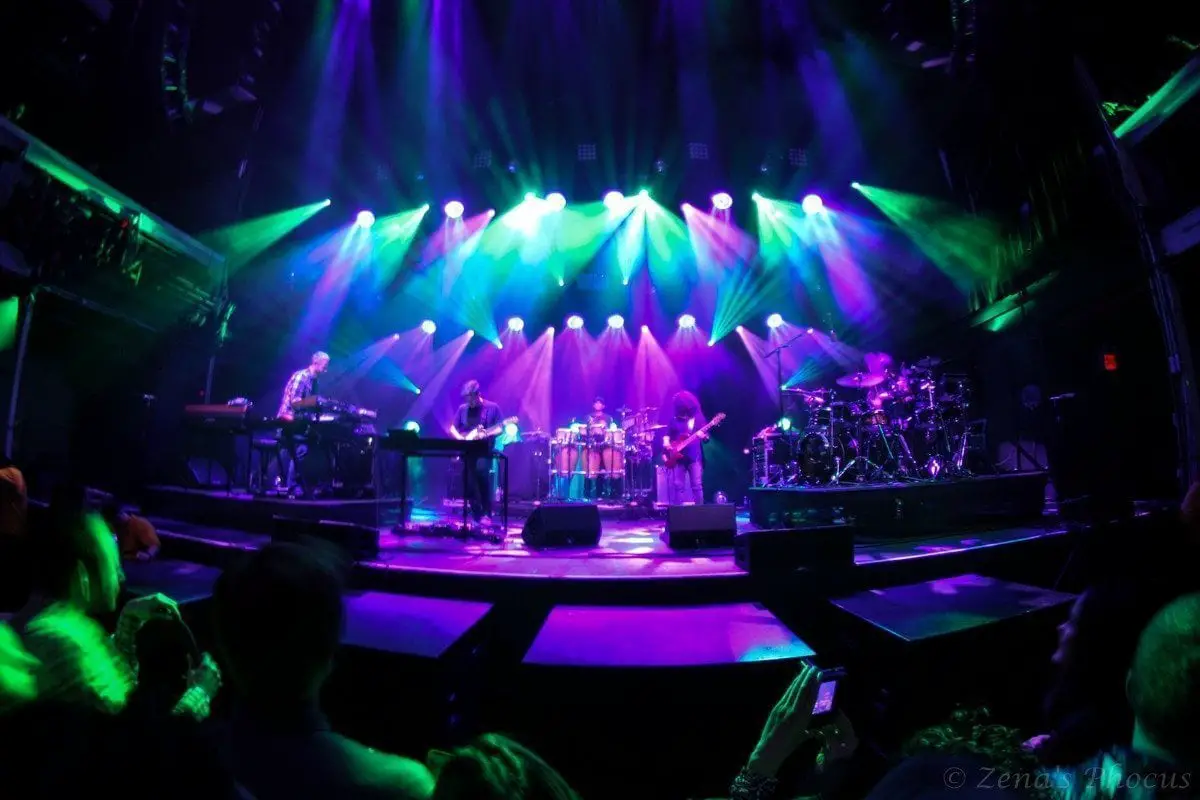 STS9 has the power to elevate sensations of happiness and fulfillment. This group brings instrumental electronic rock music to the next level – incorporating a bit of jazz, funk, hip hop, drum and some badass bass. Fans at Terminal 5 were truly astounded at the immense rhythm that filled the atmosphere. Many were ecstatic to hear songs from their latest album, The Universe Inside, recently released in September. They kicked off the night with one of their newest tracks "World Go Round", and played various brand new songs including "Worry No More," "Light Years," and threw it back with a classic called "When the Dust Settles" released in 2011.
Not to mention the light show was fantastic, which ultimately brought a sense of cosmic waves shooting through the air and lifted everyone's spirits. The crowd gave thanks to this dynamic group. Hunter Brown expressed himself on guitar/keys, Jeffree Lerner gave into the groove on percussion, David Phipps smiled to the punch of his keyboard, Zach Velmer went crazy on drums, and Alana Rocklin simply rocked the bass to the max.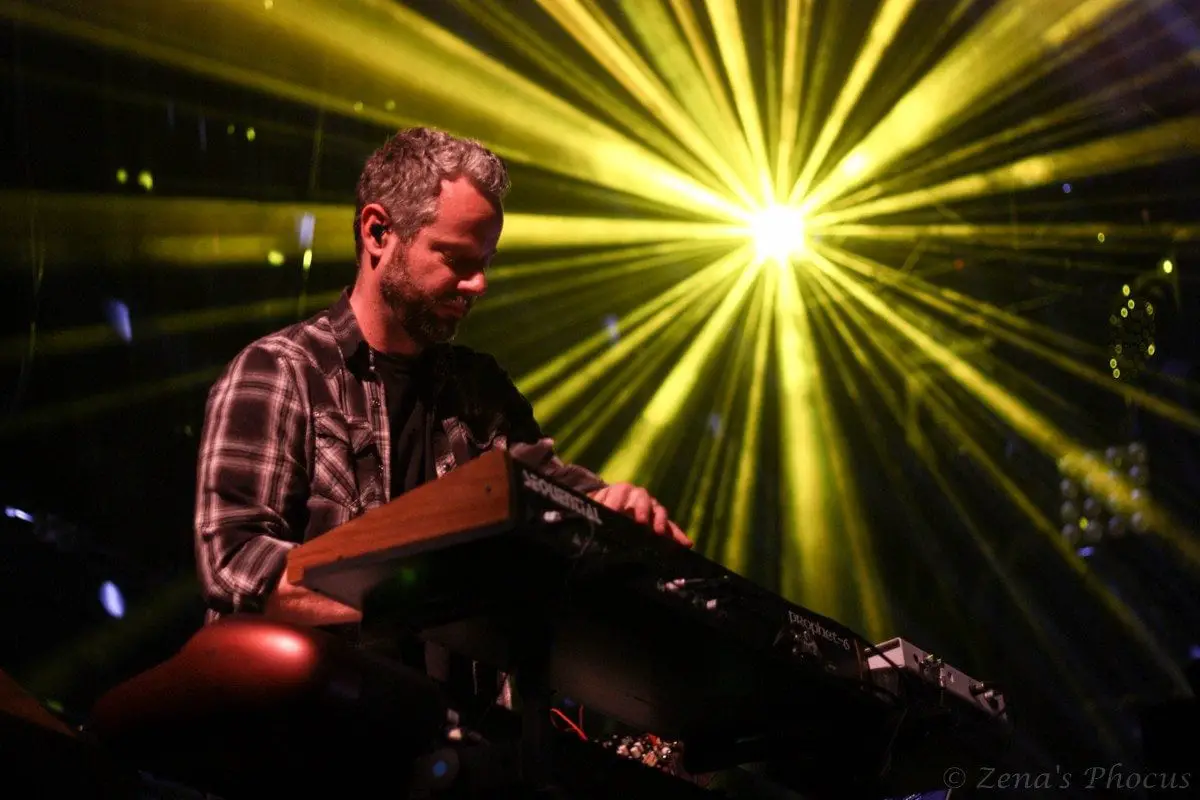 Reflecting the stardust of the universe and everything within it, this band knows how to become one with its audience and its surroundings. Being at a show like this makes you reflect on living in the moment and how everything circles in a glorious manner. Their tunes wrap around you with warmth and a comfort that is lacking in this world. STS9 is an identity of the planet and beyond, reaching and rewinding a sense of timeless nature.