It was one of those hidden treasure moments, like when you open an old shoe box and discovered that your deceased father kept every Father's Day card you ever mailed him. Or perhaps, as when, you stumble through a dry creek bed and find, wedged between two tree limbs, a small pock-marked, granite stone that over time was water-sculpted perfectly into a shape of a heart. It was one of those deceptively simple moments that showcases what's best about the Burning Man Festival, I recently returned from that is held annually in the northern Nevada desert.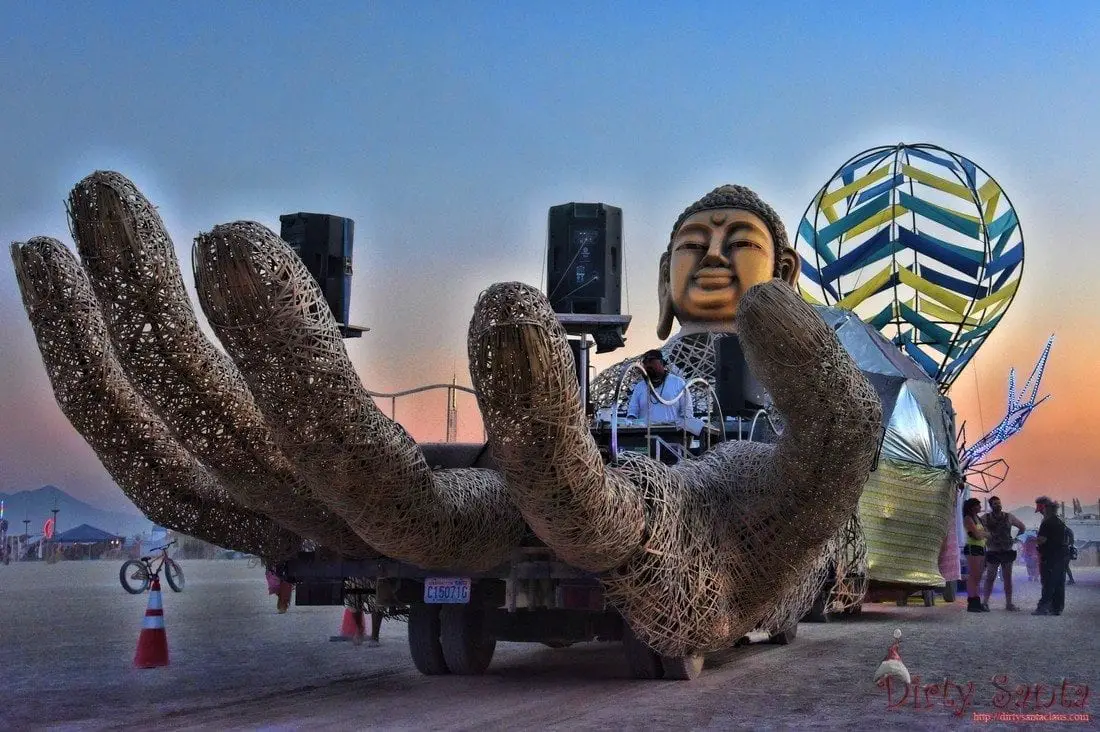 It was so simple of a moment; it began much in the same way an old joke begins. A drummer walks into a bar and sits next to Jesus and Santa Claus, and exclaims, "Hey! I know you!"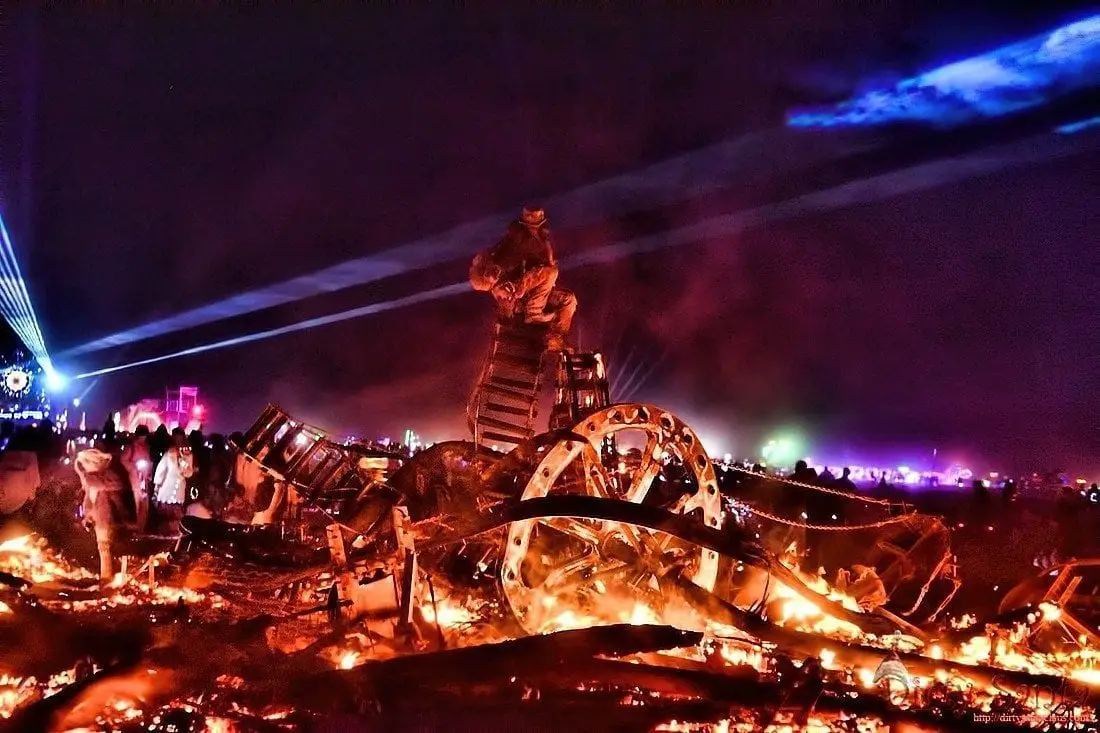 Only it wasn't a joke. It was just another late afternoon under the carport canopy of Camp Gallavant's pirate-themed rum bar. Michael Gray, the drummer of the talented honky-tonk trio The Screaming Js out of Asheville North Carolina, sauntered into dust-covered confines of Burning Man's venerable AAAARRGH Bar and sat down next to me, a 15-year member of Gallavant. To Burners I am called Jesus, due to my former existence as a Southern Baptist preacher and my frequent Jesus-like attire. To many musicians like Gray and their festival/concert followers, I am known as Dirty Santa due to my just-as- frequent use of a red sequin Santa suit while photographing live music.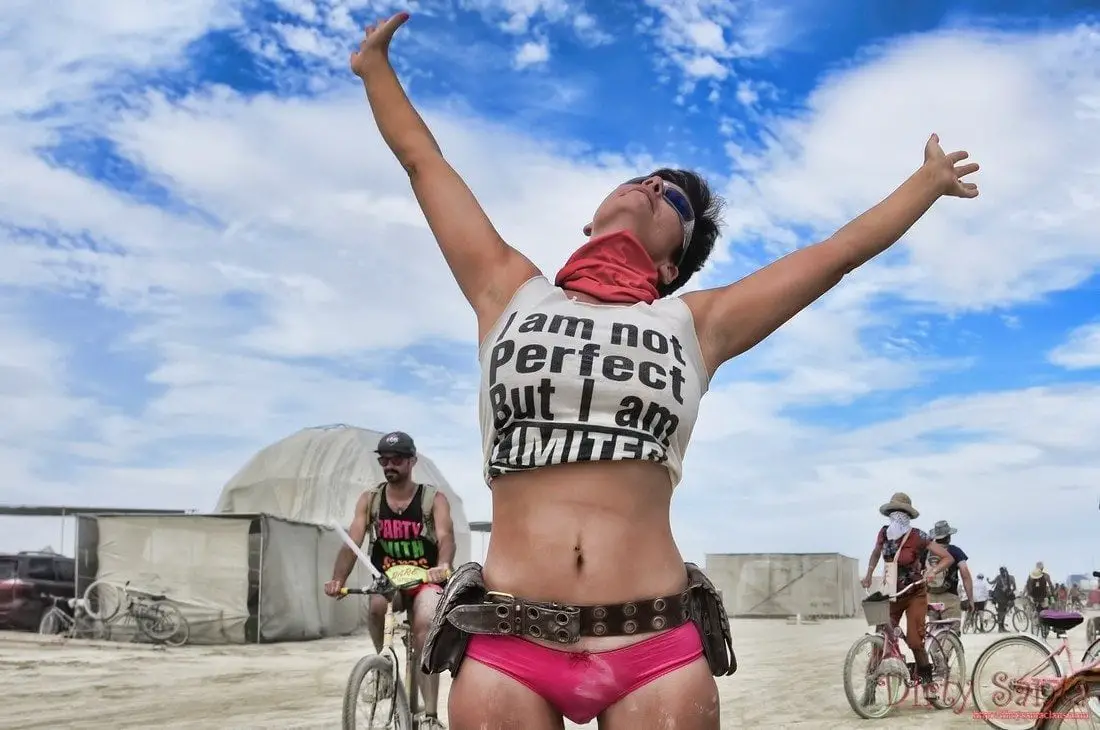 "Hey I know you!" exclaimed the bedraggled-looking drummer on the final afternoon of the festival as he sat down at the bar. The Screaming Js had just finished a week-long residency whipping boogie-woogie frenzies at a near-by theme camp. After Gray realized that I was celebrating my one-year wedding anniversary that happened at Burning Man last year, he jumped from his bar stool with an offer to relocate the band and equipment, including an upright piano, stand-up bass, and drum kit that already been packed away in the band's weathered, aqua blue school bus, for one final throw down at Camp Gallavant as a wedding present.
And what a gift it was.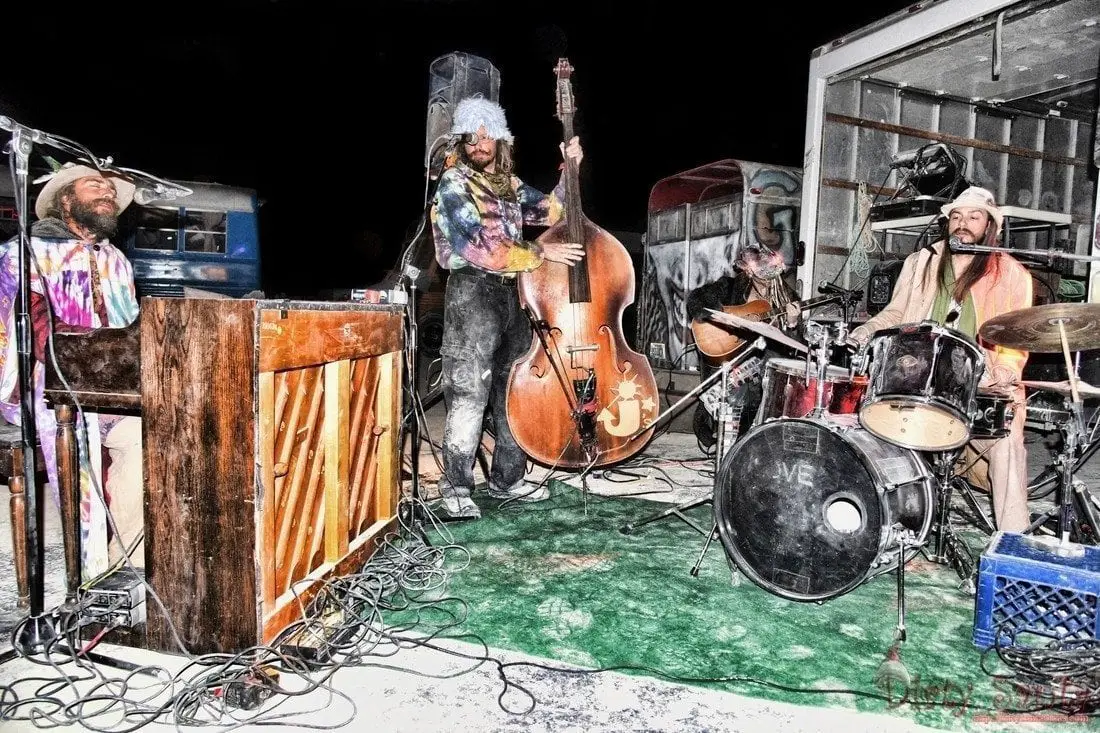 The conditions for playing live music at Burning Man are always difficult at best. And the last night in the desert was shaping up as one of the coldest of week. Nighttime temps dropped into the low 40s, and Gallavant members had dismantled their bar structures by nightfall. The Screaming Js would be playing under an open sky with only a ground tarp cover in front of lounge furniture, and a LED-lit pirate ship mounted on a bread truck. Despite the difficult conditions, Gray, along with Jake Hollifield on piano, and Jonathan Paul Hess on the bass lit a melodic fuse. Rick Metz on saxophone, and Scott Quigley on percussion joined the jamboree. And two and half hours later, the band had delivered a blistering improvisational jam of honky-tonk tunes and scattered Grateful Dead covers that transformed a typically somber night into a joyous hoedown.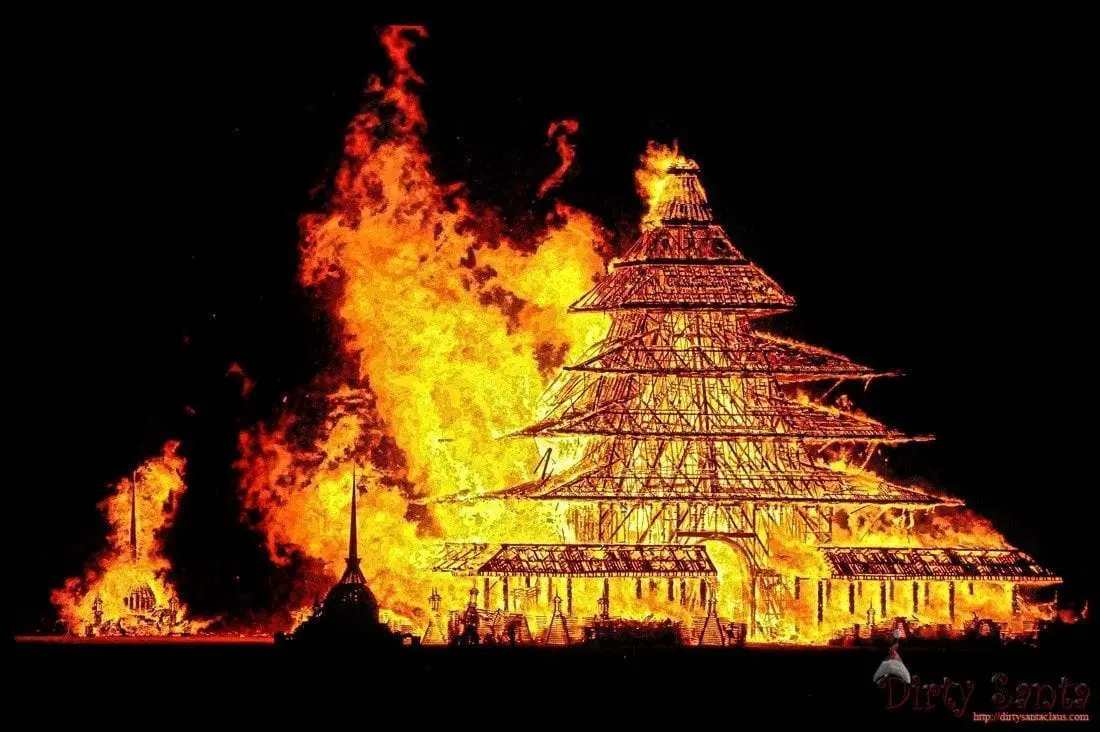 Burning Man is rife with "shoebox magic" moments, even if they can be overlooked amid the spectacle of large EDM sound camps and towering art structures. This year's edition offered plenty spectacle. The wild week of art shows, fire performances, costumed crazies, and roaming art cars were scoured by dust storm broom whisks. Stand out art structures included the Black Rock Light House with three tilted towers that shot fire, the 36,000-pound Space Whale, made with over 4,000 hand-cut pieces of stained glass, and a massive, metal wort hog, dubbed "Lord Snort" that participants could climb on and spin.
Burning Man can still be a place of beauty, creativity, and community-building. Like the serpentine trails of an improvised melody spooling from an upright piano into the twinkling quietude of a clear desert sky, there is hope that we can rise into the cool, thin air as a sweet reflection of our better selves. Like the magic of a simple moment, even a pock-marked stone can be sculpted into the shape of a heart.