Stanley "Buckwheat" Dural, Jr., the performer who brought the unique sounds of Louisiana zyedco music to the world, passed away early Saturday morning in Lafayette, LA at the age of 68. Dural had been battling lung cancer since 2013. His long time manager Ted Fox confirmed the death in a Facebook post today.
Dural, given the nickname "Buckwheat" in his youth due to his hair resembling that of the Little Rascals character, became synonymous with the regional music that he championed. He performed at the closing ceremonies of the 1996 Olympics as well as both of President Bill Clinton's inaugurations.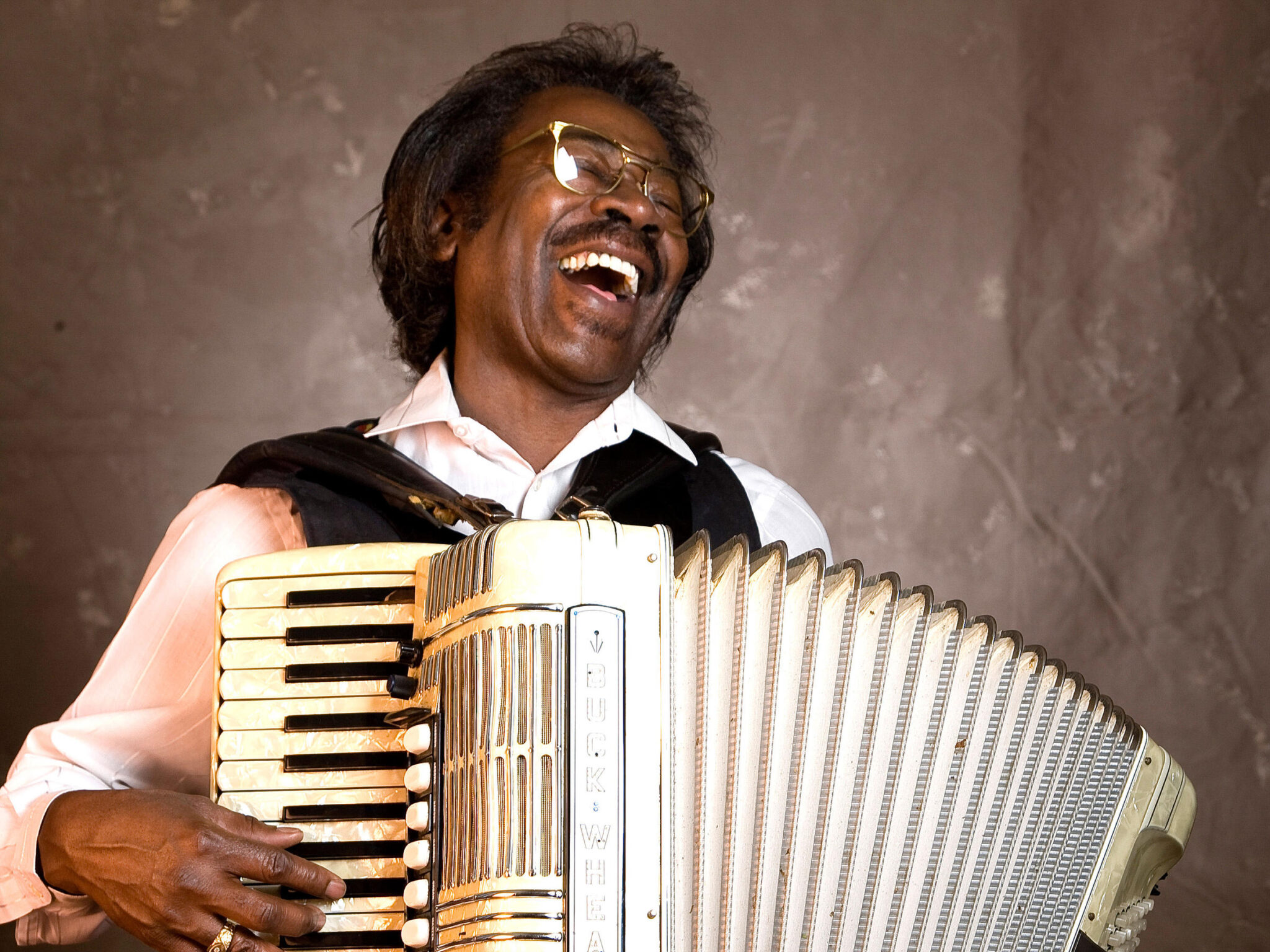 Buckwheat Zydeco performed at the 2015 Syracuse Jazz Fest and provided one of the most entertaining and rollicking sets of the weekend. He had been scheduled to perform at the Earlville Opera House on Sept. 16 but was forced to cancel due to a recurrence of his lung cancer. In announcing the cancellation, Dural stated:
I hope everyone knows I truly believe 'the show must go on' and I've always tried to make that happen. But, I'll need to fight this off first. So I'm sorry to say we will need to cancel or postpone some shows. But, you can't beat the Wheat! I will be back. Soon. And, you can take that to your best bank.
Dural was born in Lafayette, LA in 1947. His father, Stanley Dural, Sr., was a farmer and Cajun accordionist. The younger Dural resisted his father's music at first, gravitating towards playing the organ in the funk band he formed in 1971.
While performing with famed zydeco bandleader Clifton Chenier in the late '70s, Dural took up his father's instrument, eventually venturing out on his own to form Buckwheat Zydeco.
Dural and his band were the first zydeco band signed to a major label, signing with Island Records in 1987 for the Grammy nominated On a Night Like This. Throughout his career, he performed with Eric Clapton, U2, Ry Cooder, Keith Richards and Robert Plant.
Dural is survived by his wife, Bernite Dural; two sons, Sir Reginald M. Dural  and Stanley Paul Dural III and three daughters, April Germain Dural, Stacie Durham and Tomorrow Lynn Dural.