Mayan Warrior brought their immersive and otherworldly Art Car to The Brooklyn Navy Yard for two shows this past weekend on Friday June 24th and 25th. The legendary music collective has been a part of Burning Man for ten years now and has a long history of bringing the spectacle outside of The Playa for shows in cities across the United States.
These shows are the only chance to see the Art Car this year outside of the festival and also serve as a fundraiser for the collective's ability to travel to Black Rock Desert and fund their charitable work. June saw the collective stop in Austin, TX as well as New York City and there are two more events in Los Angeles and San Francisco in the months following Burning Man.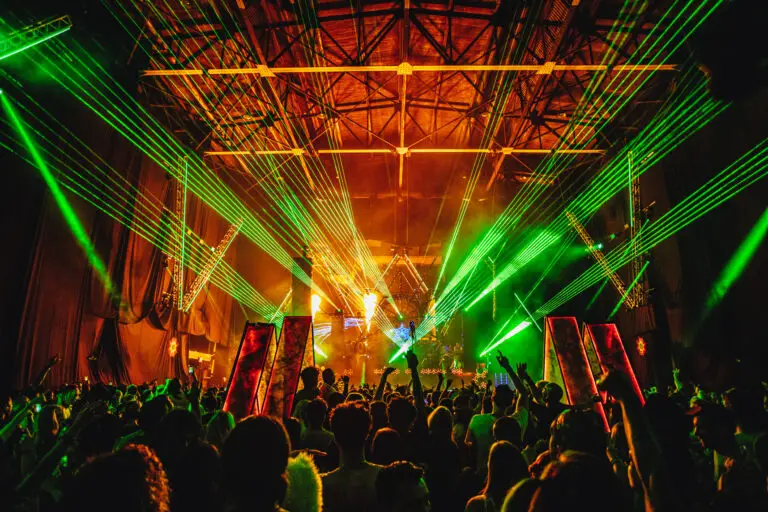 The Mayan Warrior Art Car is one of the most unique music and art installations in the country. "The mutant sound system has attracted hundreds of thousands, blazing a trail of sonic creativity that celebrates the burgeoning underground Mexican electronic scene and pairs ancient art with modern technology." The car itself is a large bus that has been stripped down and rebuilt with the goal of portraying ancient Mexican art and culture. The front of the bus adorns a large Mayan head and the entire production is laced with vivid lighting, pyro, and laser features. Even in such a large room, the production is mesmerizing no matter your perspective.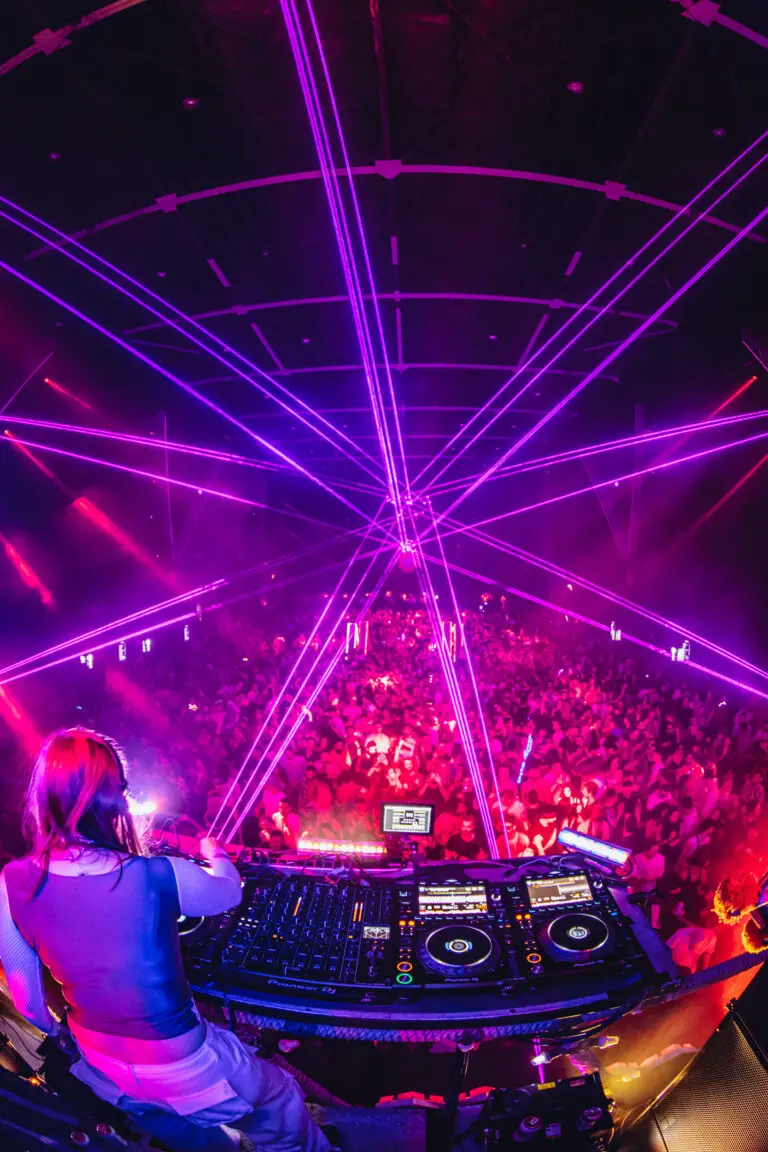 The music for the night came from the Mayan Warrior community and musical curators including Mandrake, Perel, Jenia Tarsol, Dramian, Asaf Samuel, Chaim Avital, Moscoman, Robin Scott, and Lovecraft. While you can not pin down the music to a particular genre, there is a strong deep house background but all of the performers brought unique and interesting elements to their sets. From live guitars, to vocalists, and deeply experimental tangents the music never stopped evolving throughout the weekend.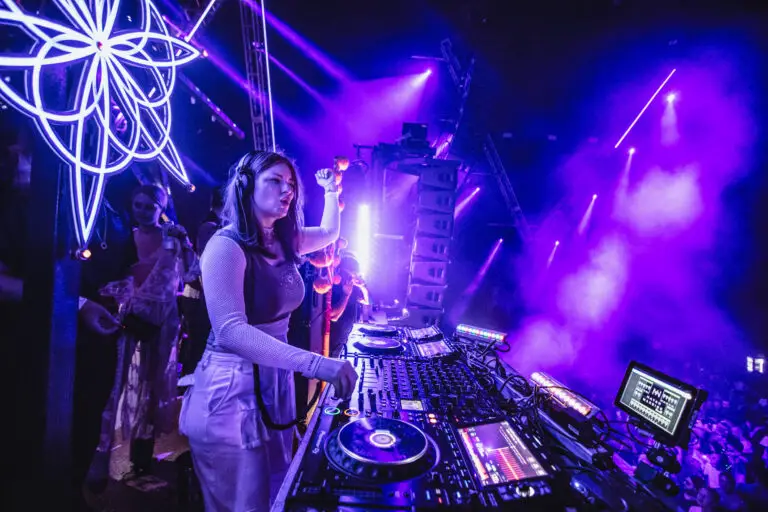 Stranger Than partners with Mayan Warrior to design a truly immersive experience around these shows. The Art Car itself is a dominant presence in the room, but there are also art installations, vendors selling jewelry and art, food vendors, and advocates. While the music is certainly a major proponent of the experience, it is far from the whole story. Fully costumed dancers and acrobats are seen dancing and engaging with the crowd. Two dancers on stilts put on a spectacle on the dance floor while fire breathers were seen blowing flames from the Art Car. The fans that Mayan Warrior attracts also contribute with costumes and wearable art of their own. Combined with the Pride celebration in NYC over the same weekend, the energy and atmosphere of these shows was unmatched.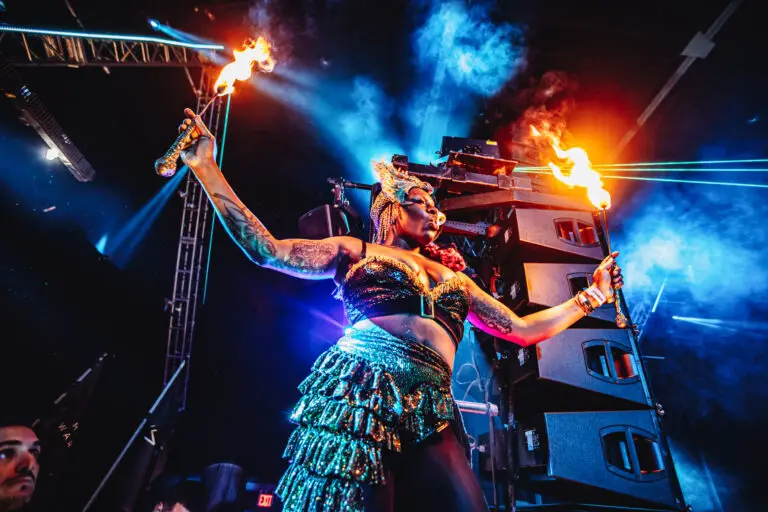 Next up for Mayan Warrior is The Playa at Burning Man. After that, you can see the Art Car in Los Angeles in October and San Francisco in November. Check out a photo gallery below for more photos from Night 1 at The Brooklyn Navy Yard.