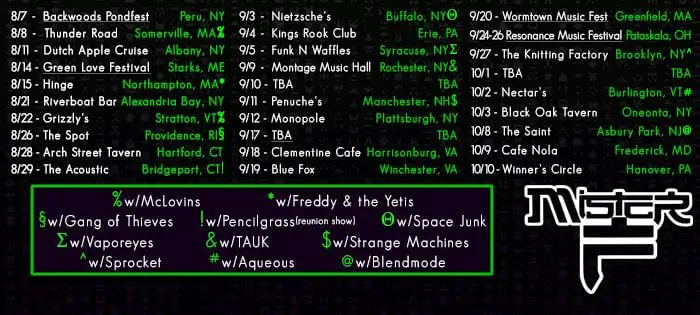 NYS Music in Motion: Mister F at The Hollow
Presenting NYS Music in Motion, a video series from NYS Music and Videographer Schuyler Warrenchak. This series will highlight performances by a variety of bands throughout New York State and bring the experience of being at a show to our ever-widening audience.
Our first installment is aptly from the January 1, 2016 performance of Mister F at The Hollow in Albany. Mister F performed with Particle after moe.'s show at The Palace Theater just two blocks up North Pearl Street. This was a bittersweet show as it was guitarist Andrew Chamberlaine's final performance with the band. Watch the band tear through the proggy "Do it Again," and stay tuned for more NYS Music in Motion in the near future.