We're moving through NYS Music in Motion's inaugural season with rocker Frank Palangi, and we've got three big episodes to go. Coming up on Friday, November 27, Frank welcomes Fulton County native, The Voice's Sawyer Fredericks.
Music in Motion brings together seasoned musicians from across New York State, who hail from or have made New York their home, with host Frank Palangi, a guitarist and singer from Warren County. On December 11 Palangi welcomes Wavy Cunningham and on December 18 he'll sit-down with Dopapod's Rob Compa to close out Season 1.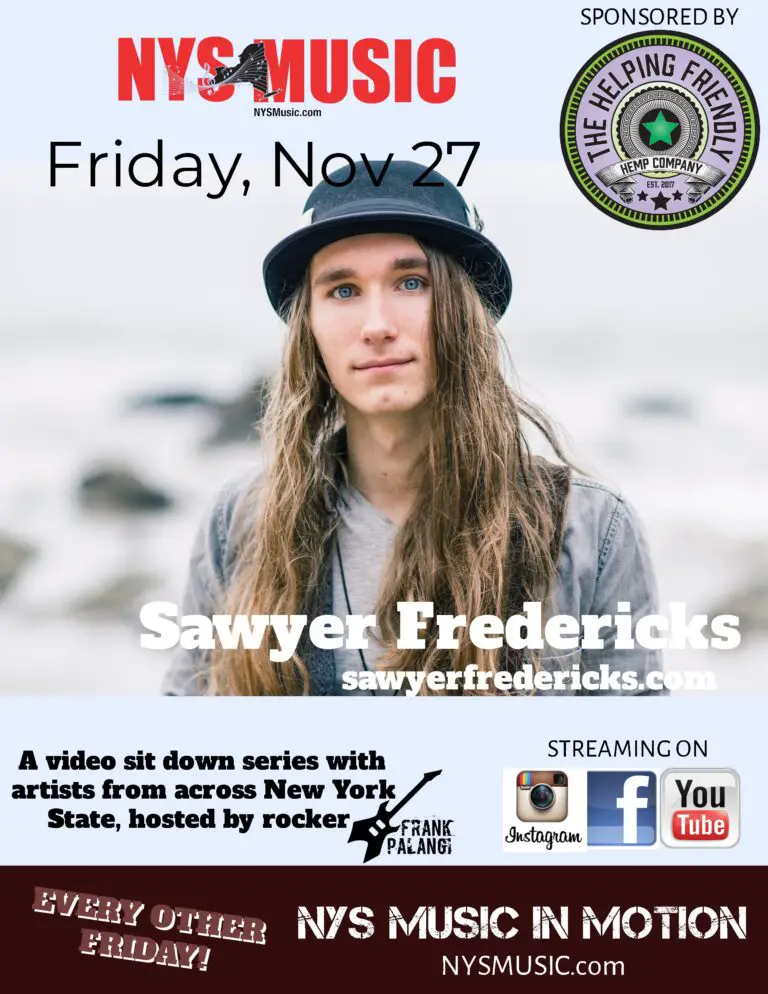 Sawyer Fredericks won Season 8 of The Voice and has amassed a sizeable fanbase. He released "Born" on April 1 via American Songwriter. Sawyer has 12 songs on his latest new album, covering his journey growing up as a working musician. His "free range folk" merges blues, roots rock and jazz with real-time live instrumental arrangements throughout.
Set a reminder below for Friday's episode of NYS Music in Motion with Sawyer Fredericks.
Subscribe to the NYS Music YouTube channel and get the scoop on Season 2 plus videos from across the state and beyond.
---
Catch up With NYS Music in Motion
Added Color performs "Something Better," a bonus track to their NYS Music in Motion sit-down with Rocker Frank Palangi. "Something Better" is off Added Color's latest "EP If You Had It All."