This is not a review of the 2015 New Year's Eve run but rather a fan's retrospect on seeing Phish 21 times at Madison Square Garden since 1995. – ed.
Twenty years ago, on December 31, 1995, I descended upon New York City for my first Phish New Year's Eve show at Madison Square Garden. I was 18, new to the city and accompanied by my two 16-year-old best friends. Our tickets were floor; row X to be exact. Soon after the show began, my two friends retreated to for the security of the well-lit hallways leaving me by myself with nothing but their shoes as reassurance that they would eventually return.
After deducing that I was alone, scared and a little bit lost, the two men situated beside me took me under their wing. One of them was old enough to be my grandfather. He gave me a smooth stone adorned with a yin yang to hold in my palm and bought me ice cream. That night, as Phish's Time Factory counted down the minutes to midnight, I remember looking up into the stands from the floor and thinking everyone looked like ants. I tried putting the fact that I did not know where I was staying on Long Island or how to use public transportation in the back of my head and surrender to the flow.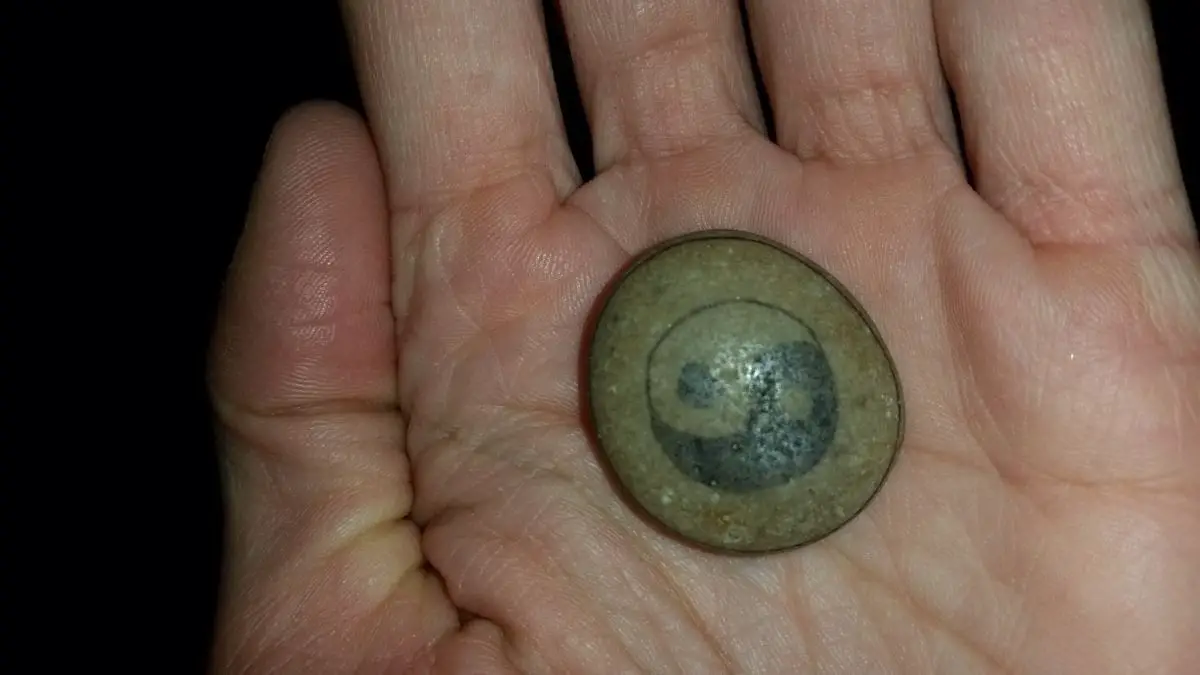 I left that show that night unsure of what exactly I had just witnessed, filled with feelings I could not put into words. One thing that was for certain, I would never quite be able to see live music the same ever again.
Fast forward 20 years. Just as I had from 2010 to 2014, I hopped on a train down to New York City with Phish on December 29, 2015 for my 18th through 21st Phish shows at Madison Square Garden.
It was night 2 and the excitement for the New Year's Eve stunt was building as I snuck away before set 3 to fill some water bottles for my crew and I. I was standing at the drinking fountain filling three empty Dasani water bottles when a security guard walking through the halls stopped in his tracks and gave me the dirtiest look, quipping incredulously, "Three?! Really three?! You've really got to be that greedy?"
First, I tried to put myself in his shoes … maybe he felt I was somehow taking money from his pocket by not purchasing three new bottled waters from the venue. Then, I found myself wanting to explain how much I hate purchasing bottled water, especially when there was no recycling in the venue. I wanted to stop and make him understand that these bottles of water were not just for me, but for my friends. I was able to eek out a meek apology, for what I wasn't sure. As I made my way back to my section, I realized I was spinning my wheels for no reason. The security guard simply "doesn't get it." And how lucky are we that we do?
The lights dimmed and a laser beam visual-effect gave way to what some have called a teepee or a cone. I immediately perceived it as an hourglass, the sands of time slowly dripping from the upper bulb to the lower bulb where the band was situated. As an ambient jam out of "No Men in No Man's Land" escorted us into a new year, I looked around the Garden, reflecting on the sharp contrast between how at home I felt amidst 20,000 strangers at that moment to how alone and scared I had felt twenty years ago in this same spot. Instead of ants, this time I looked around the Garden and saw individual faces of friends, waves of people I've met through the years. We are, after all, just one Phish show away from being friends.
Ironically we got a "Carini" in the final set, and as kitschy as "Backwards Down the Number Line" is, it played right into my mindset. Maneuvering through "Cavern," I couldn't help but feel the time was growing nearer and my mission was clearer than ever. The lyrics "Whatever you do, take care of your shoes" hit me hard. I looked at my girlfriend with tears in my eyes and we both smiled knowingly at one another. This wasn't about our shoes. We are the lizards, destined for no man's land if we don't do something to change our future.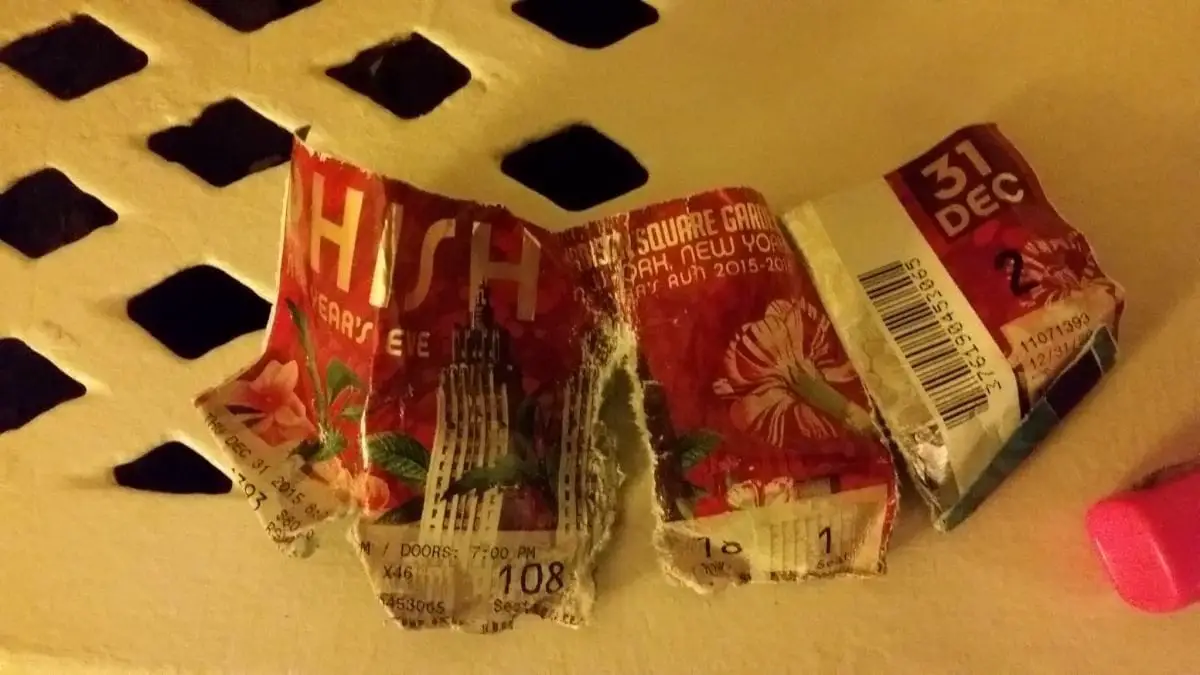 As we made our way out of the show, someone tried to take a balloon out onto the streets of New York City. As they gently prodding the orange ball around the snaking stairwell, I realized the balloon was not much different than quest to find meaning in the shows and to carry a message home that lasts after the music ends. As I laid my head on my pillow in the wee-morning hours on January 1 and removed the faded glow stick from my wrist, I began a text message to myself, letting the thoughts flow, still unsure what form they would take.
Everyone knows there's got to be one slow night in a four-night run. For some that was night 3. For me, night 3 took on a poignant tone, shining light on another example of just how connected we are to the band and they are to us. I had read in a Facebook group that the ashes of Gayla Samuels, a phan whose light was snubbed out by cancer in 2015, had been tossed onto the stage on New Year's Eve. I couldn't help but draw some correlations to the band's song choice on night 3 from "Stealing Time from the Faulty Plan" and "Heavy Things" to "Down with Disease" and "Dirt" and think of a young life ended much too soon. Maybe it was just me, but during "Farmhouse," it seemed to me Trey put a bit more emphasis on the line "every man returns to dust."
Night 4 was a bang-up, drag-down rock-n-roll show that shook the Garden to the rafters. At the close of set 2, with a "Harry Hood"and "You Enjoy Myself" behind us and a "Tweezer Reprise" on the table, what could they possibly encore with? If there was any doubt that I needed to try and make sense of this crazy show of life we've been on for the past 30 years, it was immediately washed from my brain when the first notes of "The Lizards" rang out. In my 20 years of following Phish, I had no intention of writing a review ever, fearful I didn't know enough about stats or the band or the music to have anything relevant to share, certain whatever I might say would be met with criticism and negativity. Then, I finally got the message loud and clear.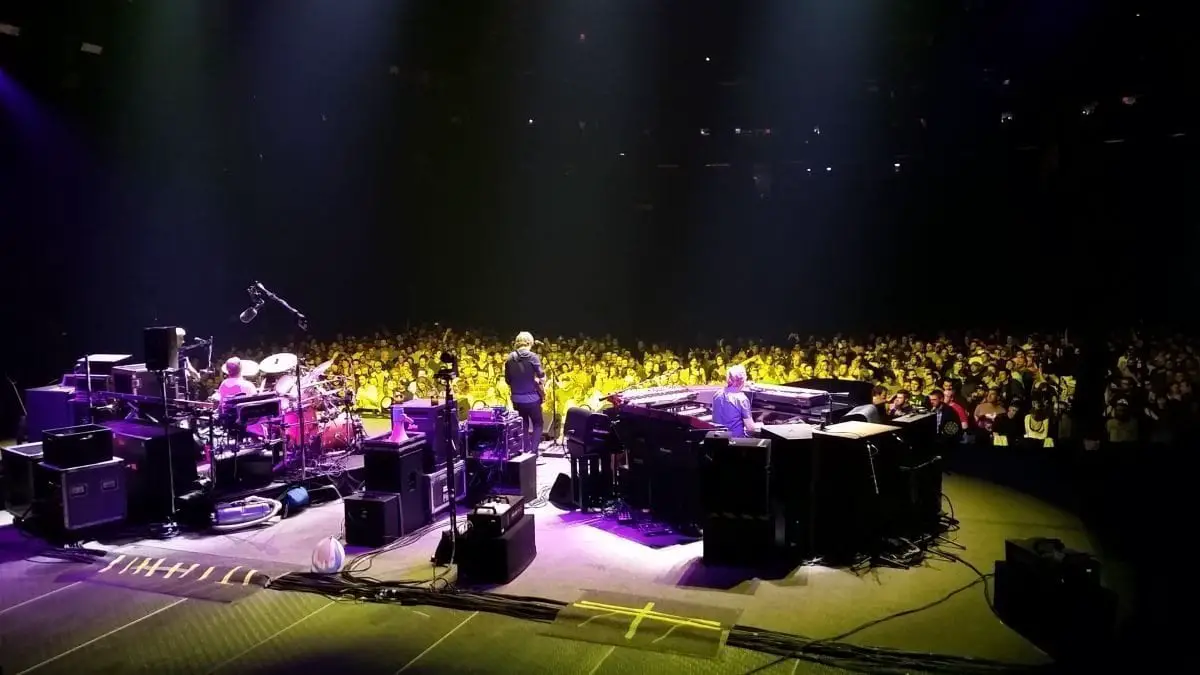 We are no longer children blindly following a band searching for their footing. We are a functionally dysfunctional family of teachers, engineers, entrepreneurs, accountants, writers, artists, lovers, friends and acquaintances. We are inspired by the music to create art, pins, posters, t-shirts, merchandise, and we support each other by purchasing it. We are an economic powerhouse that can fill hotels in New York City, coordinate trips to Mexico and Europe, all in the name of our band. We generated at least $720,000 in local and state tax revenues during the three-day Magnaball concert, according to Watkins Glen International racetrack.
The real question is how do we represent ourselves and our band the other 300 plus days of the year when we aren't on tour? How do we harness that energy that keeps us coming back year after year to venue after venue and channel it into doing something to have a positive impact on our communities and our world? If we are willing to do things like wait in six hour re-release lines or have our entire campsite destroyed in storms at Deer Creek, only to come back for more, then what else are we capable of?
Together as a fan base, we have help each other score tickets, bring down the hammer on scalpers, fund Mariachi bands, sky writers and fellow phan's medical bills. What would happen if we carried that message and energy beyond the shows and into our everyday lives? Perhaps it's just as simple as picking up a few glow sticks or used balloons after a show or buying a new or young fan an ice cream cone at a show. Maybe that means volunteering at a nursing home, gathering donations for our local food pantry or participating in a fundraiser to help the homeless?
There are plenty of opportunities to give back which we as a fan base have staunchly supported. Founded in 1999, the Mimi Fishman Auction has worked closely with bands like Phish, The String Cheese Incident, Yonder Mountain String Band, moe. and Umphrey's McGee to provide high quality sought-after items for online auctions which have raised approximately $350,000 for The American Glaucoma Society, among others, and launched The Mimi Fishman Adventure Camp at the Delta Gamma Center for Children with Visual Impairments. Phish's WaterWheel Foundation has raised over $1 million dollars for more than 425 groups, primarily benefiting women and children and the environment with a focus on clean water and land conservation, as well as food banks, urban gardening and more.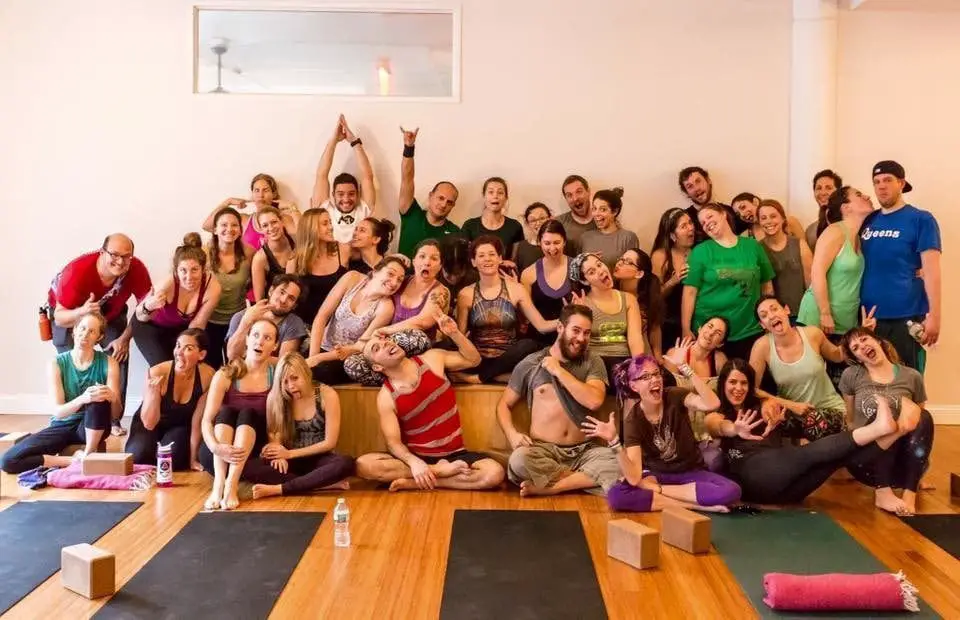 Surrender to the Flow (Phish) Yoga has raised more than $10,000 for Street Yoga and The Mockingbird Foundation, an entirely volunteer run, non-profit organization founded by Phish fans which has raised over $843,000 to support music education for children, providing 261 grants in 45 states since 1996. And in 2015, over 1,600 volunteers logged over 30,000 hours diverting over 2 million pounds of waste from landfills through recycling and composting at 37 concerts through Clean Vibes.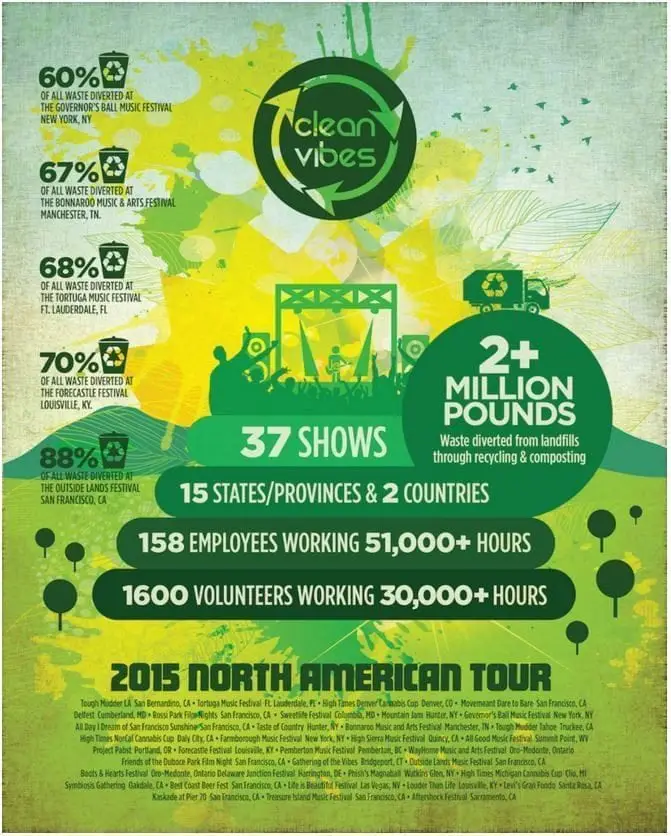 We have the potential to be a force for social change. We can make a difference by deciding to vote with our money and our voices, by being more aware of our economic footprint and purposeful with how we spend our spare time so we can raise our children in a world we can be proud of. We are living in times of uncertainty, but each show gives us a glimmer of hope for a brighter future. Over the past 30 years, we have covered many miles, lost our possessions, lost our inhibitions and our minds. But together we've also found so much more.
What remains long after the show is over is the human connection; the companions we take along on our ride, singing, laughing or crying, brought to our knees by the pure beauty and unadulterated madness of it all. Suddenly, all those nonsensical lyrics, they're beginning to make a heck of a lot of sense. Your trip is short, so make it count. If we have to be stuck in this tube, why not be stupendous? If nothing comes down, then we're forced to swim up. We've got one life to live and our worst days are gone.
After all these years of following Phish, nothing has changed, but everything is different. If Phish can make a comeback, keep redefining themselves and pushing the envelope decade after decade, why can't we?