Floodwood has announced via Facebook that Al Schnier and Zachary Fleitz have left the band.
Floodwood, commonly known as a bluegrass side project for New York's jam champions moe., will carry on without Schnier, with fellow moe.ron Vinnie Amico remaining in the band. They are currently seeking new members.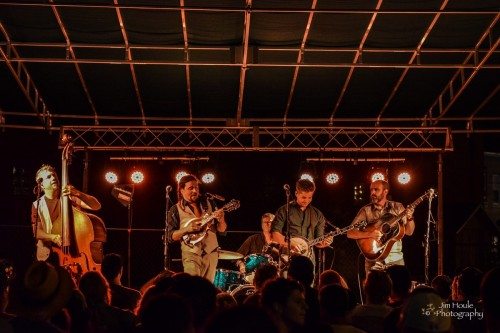 While not an audition (or is it?), Floodwood also announced they would be performing a Dec. 5 Holiday concert at the Kirkland Arts Center in Clinton NY with special guest bassist Tony Markellis (Trey Anastasio Band). Ticketing information has yet to be released.
Check out the full announcement below:
Hi Folks,

We know things have been quiet for the last couple of months and there some big changes we want to share with you…

Due to shifts in various life circumstances, both Al and Zach have made the decision to move on from Floodwood. This is a huge change and we will certainly miss their presence on and off stage. Our hope is that occasionally when they have time that one or both of them will be able to make appearances with us.

That said, Vin, Jay and Nick have decided to carry on Floodwood in some fashion or another. You may be wondering what the new band will look like, who will be involved, what it will sound like, etc….. So do we. We have started the process/brainstorming but it may take a little time. What we do know is that we absolutely love to play, love to have fun and of course we love the interaction with our amazing fans. In the upcoming months, we will be making decisions about who we want to be in the band. We are going to be trying some different combinations of musicians/friends until we get that "fit" we are looking for. We hope that you all will come see some of these shows as we try out different things… Please get involved! Let us know what you think about what you hear; we want your input!

To get it all going, we are going to start with a holiday concert at the Kirkland Arts Center in Clinton, NY. We're excited to have special guest, Tony Markellis from Trey Anastasio Band on bass! Show is December 5, more details to follow!

Thank you all for your incredible support of the band for these past 5 yrs. We've had so many great times with you all and look forward to many, many more.

Thanks!
Vin, Jay & Nick