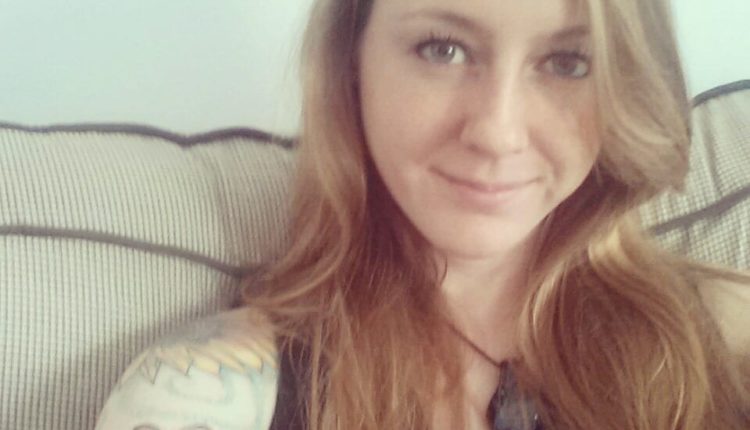 Meet Your NYSMusic Staff Writer: Kim Neaton
Kim Neaton has been lucky enough to find a career in the music world, where her obsession and over analyzing of it has a purpose, instead of just making her friends and family wish she'd just shut up about it once in awhile. Born and raised in Cohoes, NY, about ten miles north of Albany, being the only child in the house led to a lot of time being alone with music. Between sitting in front of a radio and scanning through stations and genres, and obsessively watching 'Behind The Music' type programs on VH1, she not only gained an interest in the music itself, but also the industry behind it. The pressure to go into a more "normal" field lead her to attending SUNY Albany where she received a BA in psychology and sociology. However, while working in group homes for at-risk youth for several years, and spending the majority of her paychecks on concerts and festivals she thought "There's people out there that make a living being involved with concerts and festivals, why not me?" After a couple years of internships, and part time work at several small local festivals and radio stations she is now Music Director and midday host at WEQX 102.7fm based in Manchester, VT. When she's not at the station or attending shows throughout NY's capital region, she's likely sitting on the couch at home in the hills of Valley Falls, NY listening to records with her cat and boyfriend Chris, who also, thankfully, can't shut up about music. Whether it's good music, terrible music or bizarre music, the research, debate and conversation is never-ending.
While radio is one way to share music with people, Kim wanted to branch out in new ways that may allow her to help others discover and fall in love with new music, this is what led her to becoming involved as a contributing writer with NYS Music. She is very supportive of Albany's local music scene and appreciates the community aspect it has along with the wide range of genres and truly amazing talent. You'll find her at shows ranging from metal to jam and from punk to bluegrass, and she feels fortunate that Albany is home to excellent examples of each.
Her longtime addiction of seeing live music has led her to being able to cross off many acts from her live music bucketlist, including: Beck, Beastie Boys, and Rage Against the Machine. Bands she wishes she could see if time travel were an option: The Band, R.E.M, and Talking Heads.