Calling all fans of NYS Music…we have merchandise, including super cool koozies, protective masks, and pins! Get your items now so that you can rock your NYS Music spirit wherever you are, whether it be at a show with your pals, or running errands on the go.
NYS Music Quikflip Hoodies
These might be the most functional hoodies ever. Designed by Rener Gracie, this is a unique hoodie that you can flip and tuck to transform into an adjustable and durable backpack. Watch Gracie on Shark Tank and pick up a limited edition NYS Music Quikflip Hoodie! Sizes Small through XXL.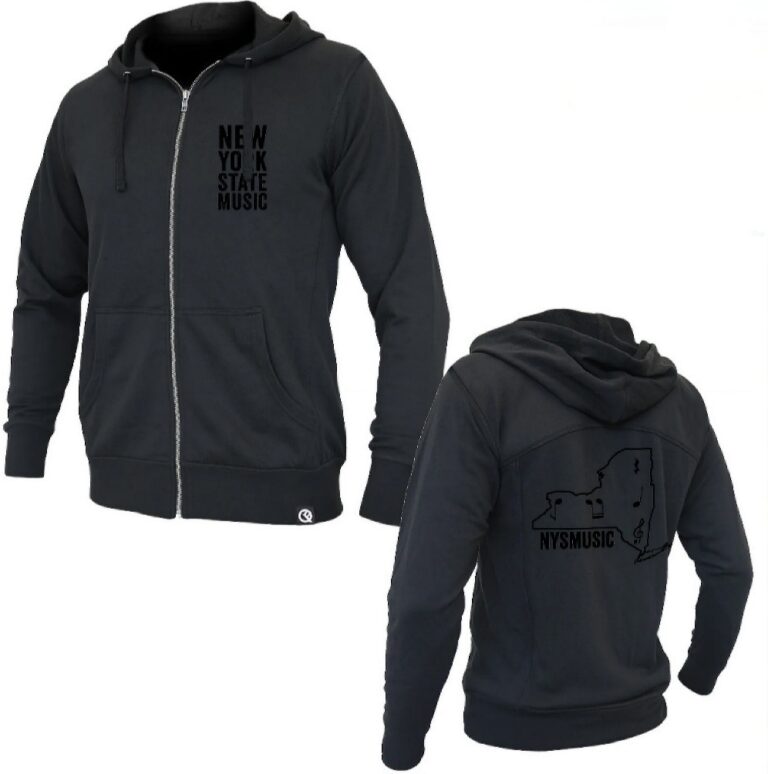 NYS Music Beanie
Whether its winter, a cold spring, the autumn or you're out enjoying the outdoors in New York State, you'll want one of these NYS Music Beanies, one size fits all!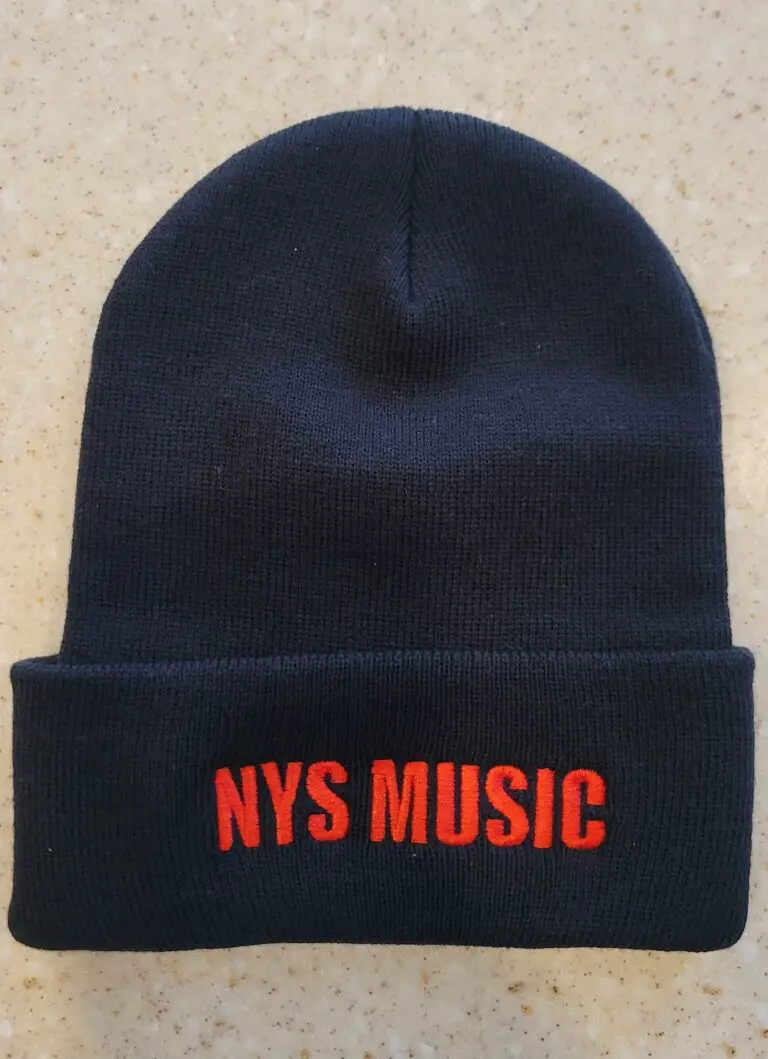 NYS Music Tote
With plastic bags banned in New York State, reusable bags are needed when you're shopping. Show your love for all things NYS Music with this tote, made of sustainable cotton and printed in New York State.
New York State Bolt pins
These pins with an iconic lightning bolt across New York State are in a limited edition of 100. The pins measure 1.5″, are made with soft enamel, stamped and numbered on the back. Cost is $15 plus shipping.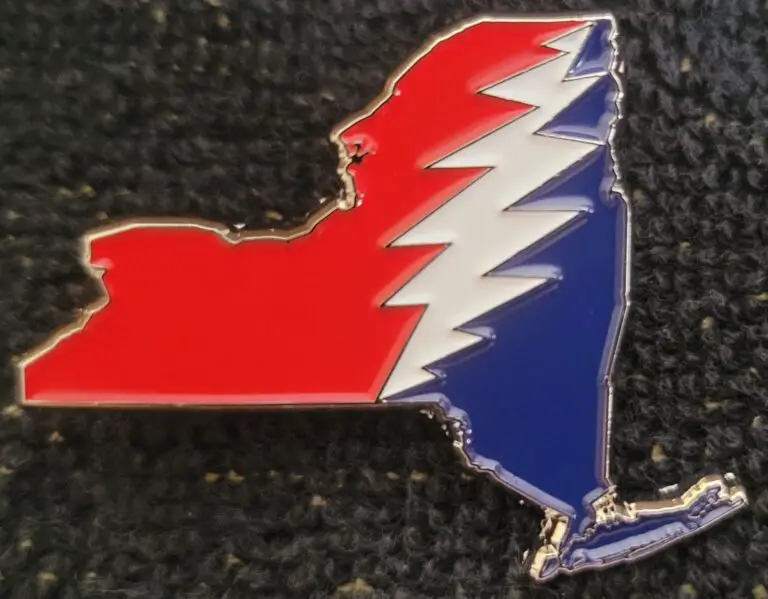 New York State Bolt Stickers
These all weather vinyl stickers are available in packs of 10 for $10.