To what was close to a homecoming show, hardcore veterans Biohazard and Sworn Enemy headlined a jam packed and spectacular night at Revolution Music Hall in Amityville, NY on March 27 to kickoff a brief US east coast run.  There was also a special guest that played exclusively that night; Zire's War, a new band lead by Life Of Agony guitarist Joey Zampella, who handles vocals and guitars.  The night opened with sets from Diesel and Oath.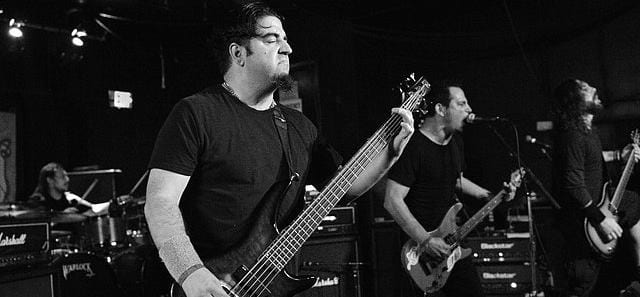 This was my first time at Revolution Music Hall.  Make no mistake, this is a kick ass venue.  It's a pub with a small stage, a capacity of around 500, and a lot of cool monuments and posters to look at.  The place has great sound, killer environment, and the best part, drinks and food are served during shows.  And cleverly, they have curtains going around the front of the stage to keep closed between sets, which is not common at other similar sized venues around New York State.
The night started off with small set from Diesel, a local hardcore band from the area, who set the tone appropriately with six songs.  Lots of energy, and very fitting to open for the headliners.  Then the crowd was graced with a set from Oath, a metal band out of Hartford, CT.  To be fair, as talented and entertaining this band was, they were out of place, however, the crowd was good to them.
Zire's War was definitely a real treat to behold.  If my research is accurate, this was the band's second show ever, with their first being played back in October.  They have no music released, just demos, but you can check out one of their songs here. I do believe this band will be big.  It's a lot different from Life Of Agony, certainly heavier than their later years. I don't really know what to compare them to, I highly recommend to give them a listen and go see them when they announce more shows. Joey Zampella is a brutal vocalist and anchors a really talented band around him. They are clearly ready for more shows to play. The band started off with low tempo (but heavy) songs but finished with heavy, thrashier songs.  The crowd absolutely loved them as did I.  So be sure to follow this band close as 2015 rolls on.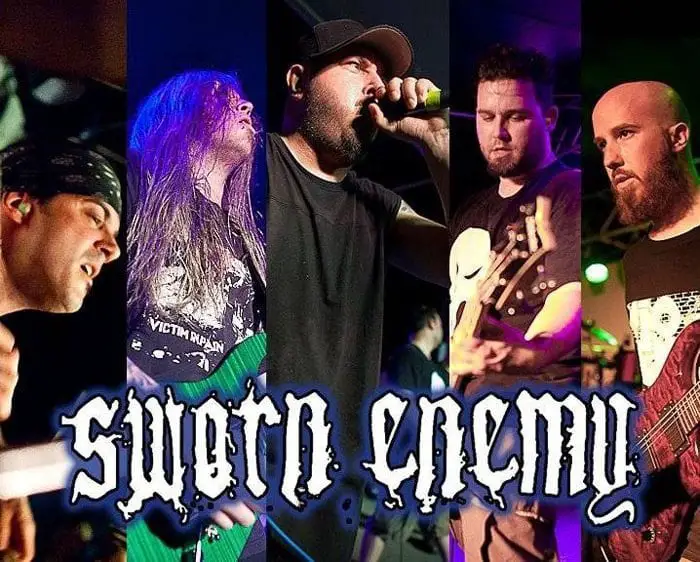 After Zire's War, Sworn Enemy ignited the crowd into a bloody knuckle fiasco.  The floor erupted with dozens upon dozens of men slam dancing the fuck out of the venue.  It did feel like a short setlist from Sworn Enemy, but there were some great fire starter songs in their set such as "We Hate," "As Real As It Gets," and their anthem "Sworn Enemy."   This band never disappoints.
Finally, Biohazard finished the night with a powerful set, playing songs from their first three (and best) albums.  Kicking things off with "Shades Of Grey" and "What Makes Us Tick" they never fail to bring such a charismatic and energetic performance.  I held the hope inside they would unleash new music, but obviously it wasn't time yet.  The big highlights of the set would definitely have to be "Urban Discipline," "Love Denied," and "Five Blocks To The Subway."  Even with some of the technical difficulties and other minor sound problems, they never let that get in the way of putting on a damn awesome show.  They finished their set with their blockbuster anthem "Punishment" and their creed motto "Hold My Own."  Vocalist/guitarist Billy Graziadei thanked the crowd and said Biohazard will be back next year.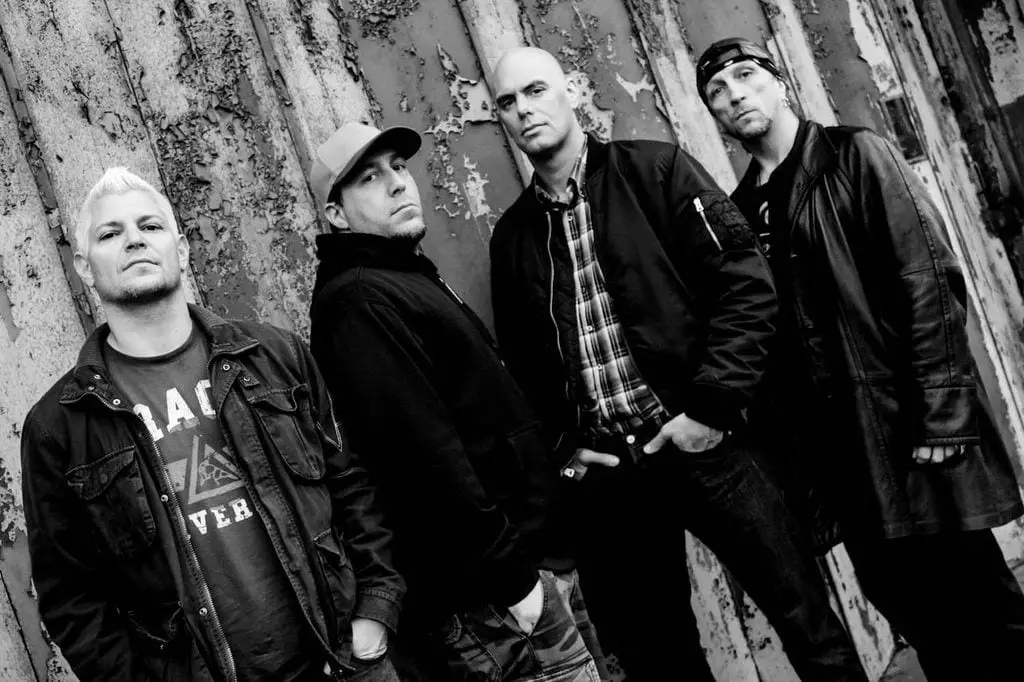 Overall a fantastic show for anyone looking to kick start their adrenaline or to get their hardcore jollies out of their system.  My only complaint, it seemed like an awful long time to set up between bands, especially since every band minus Biohazard only played six to eight songs.  But Revolution Music Hall is definitely a fitting venue for metal and hardcore shows. And now we eagerly await the next Biohazard and Sworn Enemy US tour, and the future of Zire's War.