Syracuse native, Mick Fury, who received a Sammy Award in 2014 for Country Album of the year with Sunday Funday is currently touring with my friends Phoenix Eleven. He recently played at Toby Keith's and Turning Stone's Tin Rooster while home for the holidays. Mick Fury and his band Midnight Moonshine recently released a new album Nobody Knows My Name.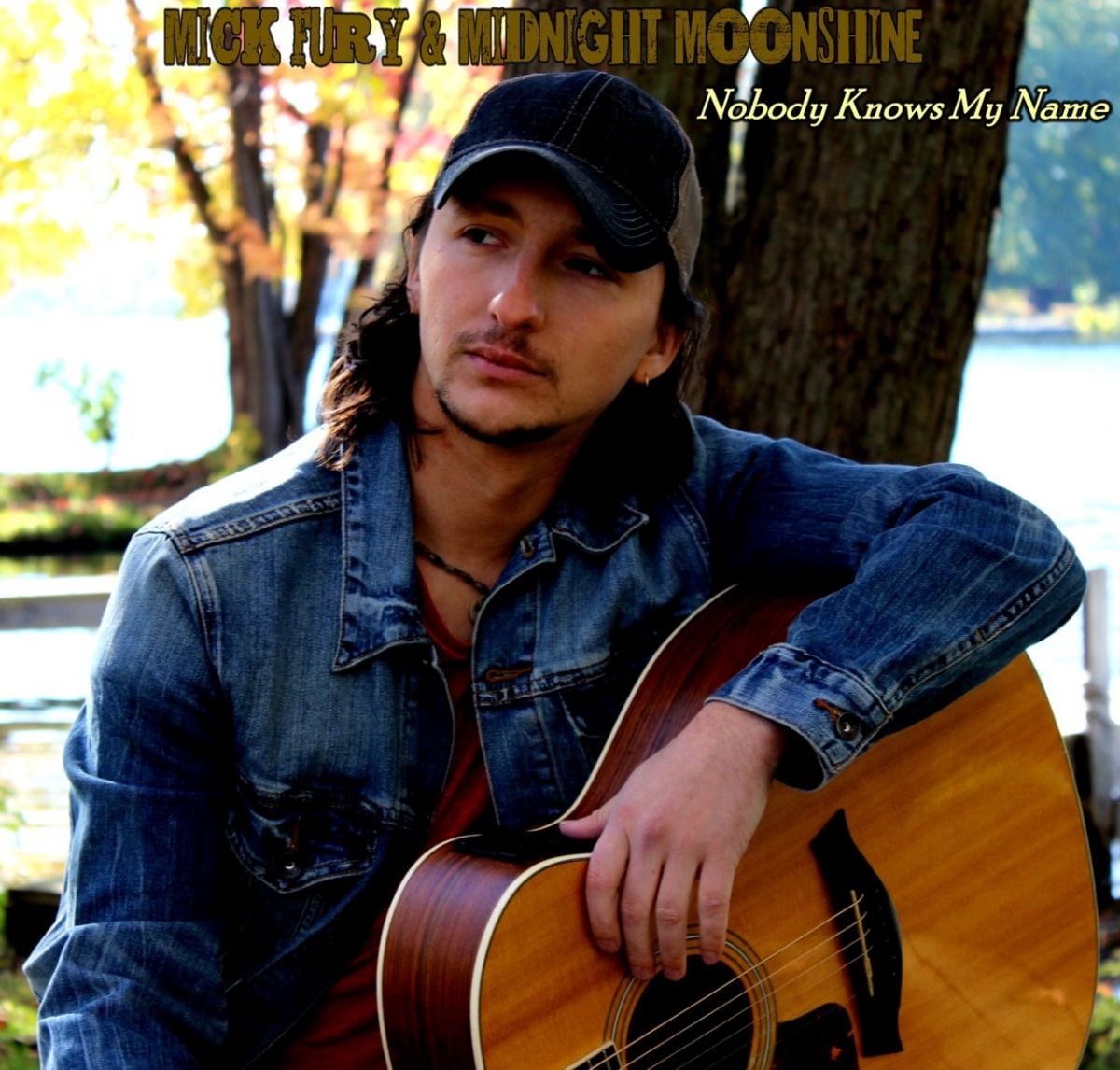 Just like his last album, it keeps your foot tapping with a few light hearted fun tracks while still showing you a softer side with "Kick Down My Door".
"Boys Knight Out" The first single off the album came about with Mick and his boys hanging out at a house party in Minoa, NY one night. It's how they'd get down on summer nights when they weren't playing, and it seemed like a song other Northern country fans who liked to party could get into. I fully agree. This song gets you into the mood to party with the upbeat rhythm that is kind of reminiscent of something Luke Bryan would release.
"Couple a Beers" Another light hearted track that shows the world that these guys enjoy a good time. Again a nice tempo that makes you want to get up and shake it!!
"Kick Down My Door" A heartfelt melancholy song with a nice soft tone. I'm sure a lot of fans will be able to relate to the heartbreak and longing for someone they once loved. I like that this middle of the album is broken up with this soft melody that showcases his range.
"Nobody Knows My Name" In Mick's own words "Nobody" feels great to me because there's definitely those times when I'm bombarded with phone calls and texts and emails, and all I wanna do is hit Oneida or Ontario lake, grab a cold beer, and do some grilling, and get away from it all where no one can hassle me". This track really stuck with me because I know a lot of us find ourselves feeling this same way.
Fans can keep up with Mick's journeys from Nashville on their website or on Facebook. Also, their songs are available at most Upstate New York radio stations, so please if you love country give a call and ask to hear em.
Key Tracks: Boys Night Out, Kick Down My Door, Nobody Knows My Name