Spoon is a band from Austin, Texas and on Friday night, the five-piece found themselves playing in London, England for the last date of their European fall tour.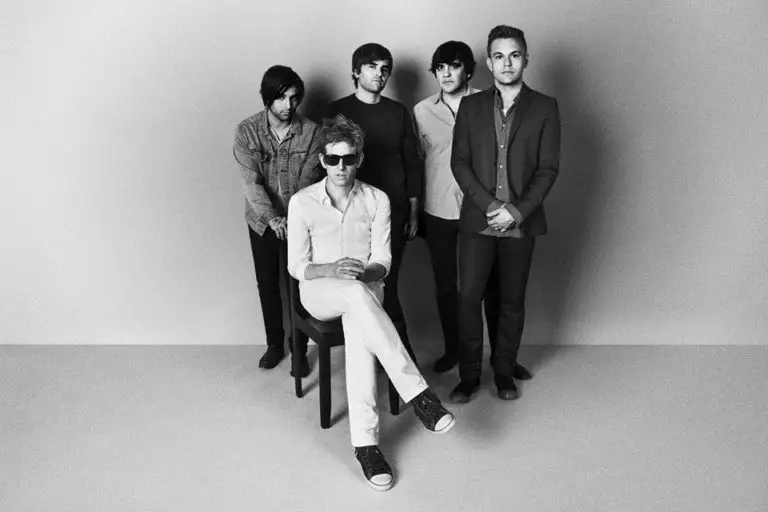 The geographic details of the concert, at first glance, have nothing to do with and its connection to Northern New York. But this Upstate staff writer, currently spending some time across the pond, wanted to share with his compatriots back home the excellence that Britt Daniel and his band brought to one of London's most historic venues.
With the August release of their eighth studio album, They Want My Soul, Spoon have been kickin' for nearly two decades. And although the band's lineup has shifted over the years, frontman Britt Daniel and drummer Jim Eno have been around since Telephono debuted in 1996 on Matador Records.
In much the same way that They Want My Soul takes Spoon's experience and uses it to exhibit an invigorating fresh sound, the band's live performance gives no indication of just how long Daniel and Eno have been performing.
Aside from the level of energy that Daniel put into each song – falling to his knees during incredibly calculated guitar solos and jumping from Eno's drum platform to highlight instrumental breakdowns – the most obvious proof of Spoon's long-lasting youth was their genuine enjoyment for playing together.
Young gun Alex Fischel joined the band just before going into the studio for They Want My Soul, and his presence behind the keyboard on Friday seemed to bring out a boyish enthusiasm in his senior band mates. Fischel's contributions on guitar often came in the form of background texture – controlled cacophony that he physically represented by gyrating in place, as if shaken by the instrument's power. His fluttering style drew amused looks from Daniel and Eno, occasionally encouraging Daniel to raise his own emotional output.
The only indication of Spoon's age was their setlist, which featured songs like "The Way We Get By," dating all the way back to 2002. While their most recent tour dates have come in support of They Want My Soul, Britt and the gang played a balanced combination of greatest hits and new material over the course of their 1.5-hour set.
It was a night of frontmen giving fantastic performances at Shepard's Bush Empire. Before Spoon took the stage, Hamilton Leithauser – of the indefinitely disbanded Walkmen – played an opening set of songs from his debut solo album, Black Hours. With only a guitarist backing him, Leithauser's stripped-down versions of Black Hours material let him showcase his beautifully crooned-out vocals.
Between Leithauser and Spoon, the Empire put on a night of music any fan could appreciate, regardless of its distance from Upstate New York. To see a band play at what is quite possibly the peak of their 18-year career is a special experience, no matter where it is.