Spoon finally played their twice-delayed Hammerstein Ballroom show on Friday, May 6 with support from Margaret Glaspy. Fans came in shaking off their umbrellas and raincoats, damp from the rainy Friday night, but buzzing as the venue filled up.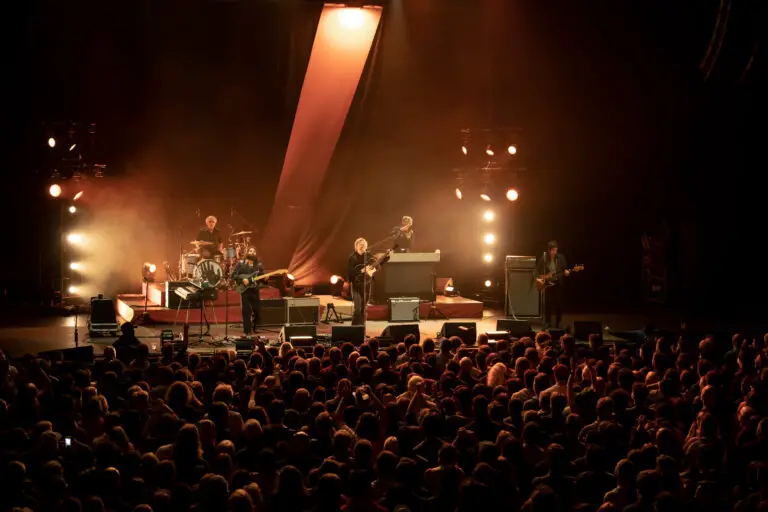 The lights dimmed before Margaret Glaspy took the stage to cheers and smiles. Fans listened, enraptured, as she played through her set.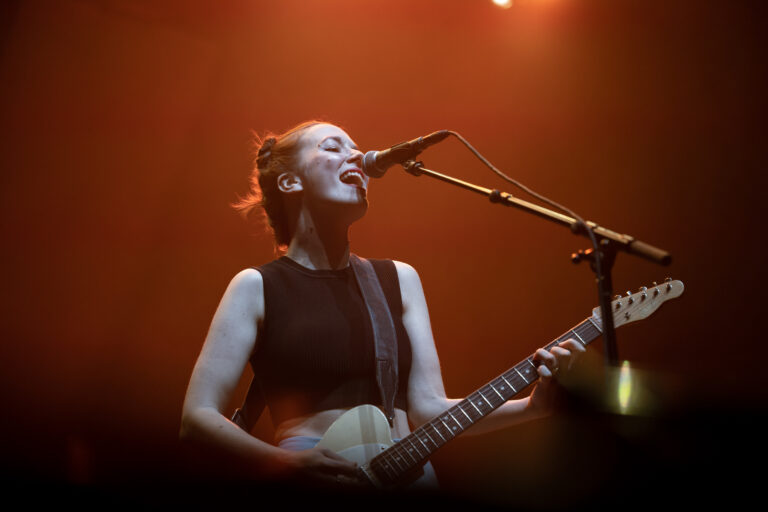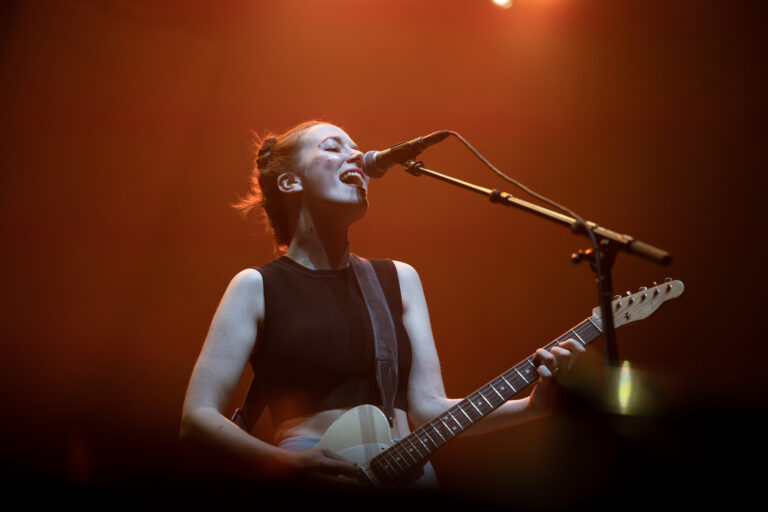 Spoon played an energetic and jam-packed 16 song setlist. Their set included some personal and fan favorites, "The Underdog" and "I Turn My Camera On" as well as several tracks off their latest album, "Lucifer on the Sofa." They ended their main set with "Wild." They left the stage, the lights dimmed again, and the crowd cheered for more.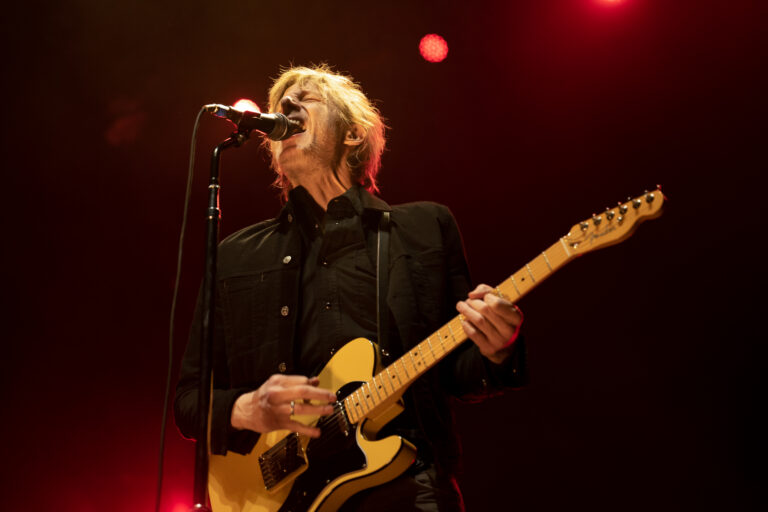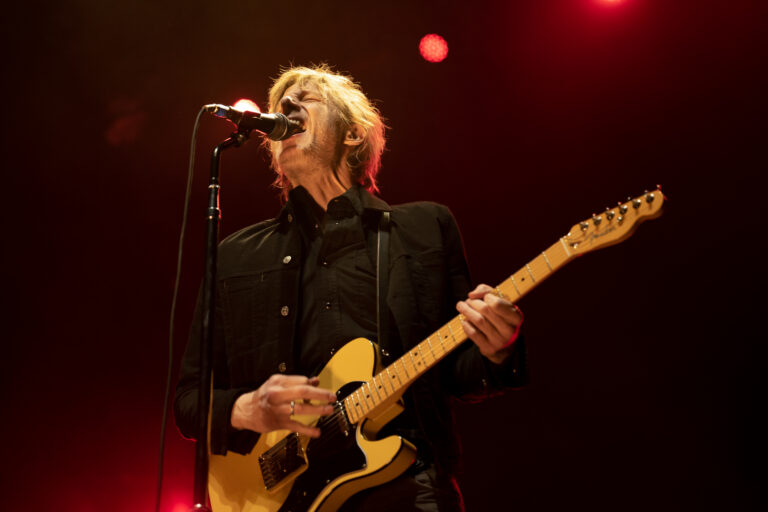 The lights finally came back on, and Spoon started their encore with a cover of John Lennon's "Isolation." Then they played "The Mystery Zone." Next they brought Margaret Glaspy on stage for a cover of Richard & Linda Thompson's "I Want to See the Bright Lights Tonight."
Finally, Wolf Parade's Dan Boekner joined Spoon onstage to a boom of cheers and applause for a cover of Wolf Parade's "Modern World." He helped Spoon conclude the night with "Rent I Pay." They thanked the audience and exited to cheers.
Follow Spoon's ongoing tour and listen to their latest album, Lucifer on the Sofa. Check out Margaret Glaspy's music and listen to Wolf Parade here.