In a double bill for the ages, Matador Records label mates Interpol and Spoon joined forces for their first show on the "Lights, Camera, Factions" tour on Thursday, August 25 at The Stone Pony Summer Stage in Asbury Park, NJ.
Post-punk outfit Interpol, formed at New York University in 1997, have recently released their seventh studio album The Other Side of Make-Believe, which was produced by the legendary duo of Flood & Moulder at Battery Studio in London. Indie rockers Spoon, the 1993 brainchild of front man Britt Daniel and drummer Jim Eno (the band's only consistent members), are touring in support of their latest album Lucifer on the Sofa, recorded in their hometown of Austin, Texas.
With a glorious sunset sky as the natural background to their set, Spoon took to the stage a few ticks past 7:00 pm. Their opening number was "Held," a cover by Smog (the alias of enigmatic singer/songwriter Bill Callahan), which also serves as the introductory song to their most recent studio release, the aforementioned Lucifer on the Sofa. Spoon would go on to perform a second cover near the halfway point of their 18-song set, John Lennon's "Isolation," taken from his first post-Beatles album released in 1970.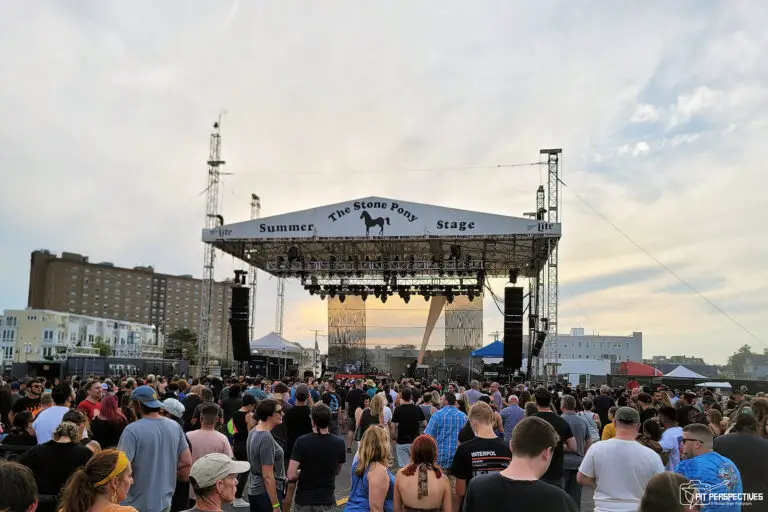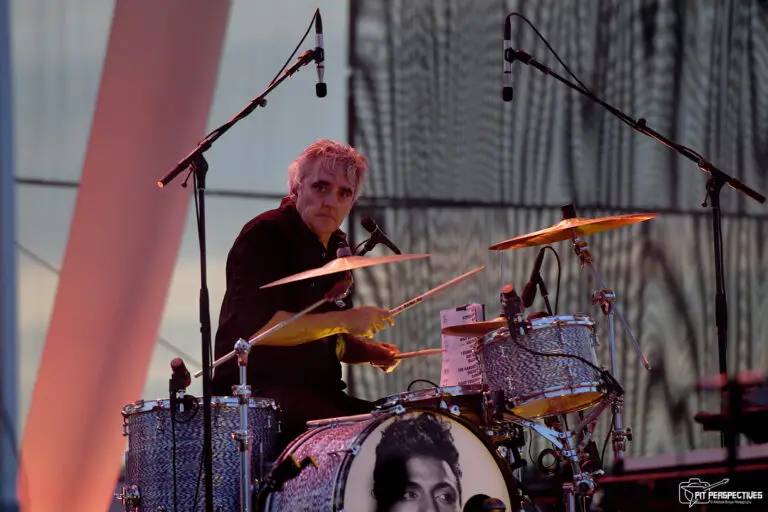 The remainder of the quintet's 75-minute set would be split up amongst their celebrated discography, with at least one offering from eight of their ten studio albums. Spoon fans eager to hear their new material in a live setting would also not disappointed, as they were treated to three tracks from Lucifer on the Sofa, including "Wild," "My Babe" and "The Hardest Cut." Albeit for some technical difficulties with Daniel's guitar pedals late in their set, Spoon's performance was filled with the high energy, crowd-engaging experience that you can always count on them to deliver.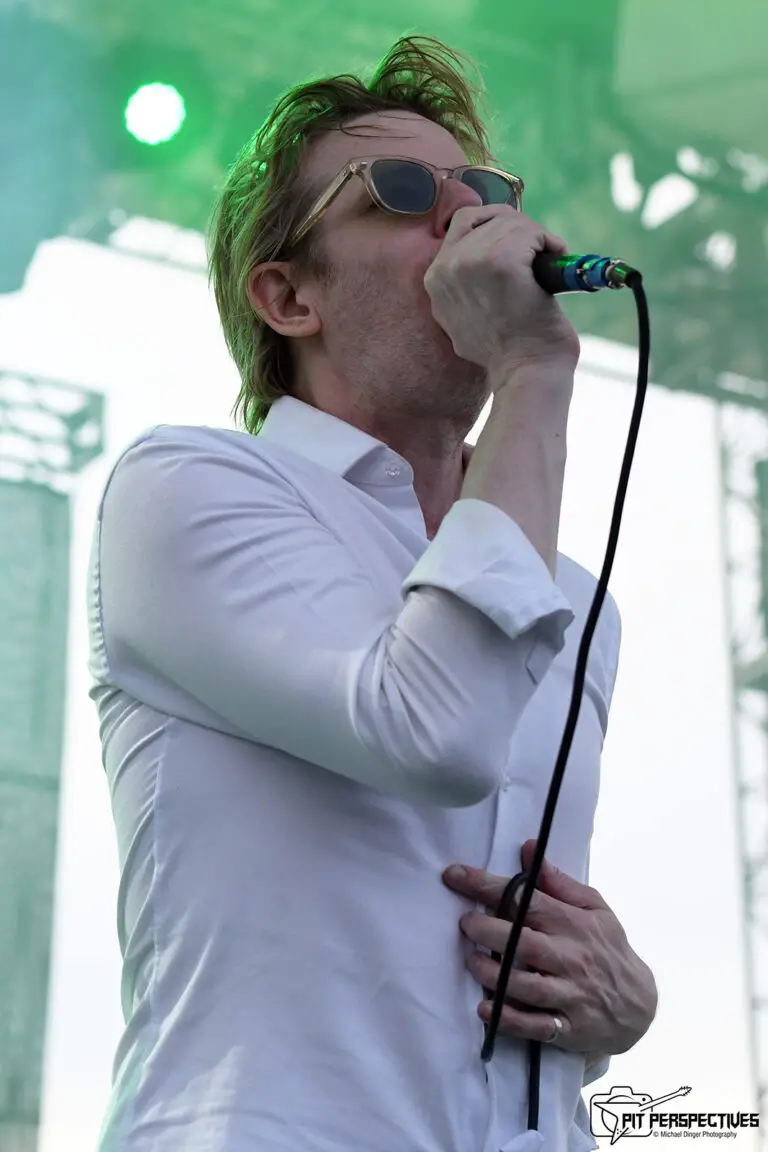 After a 30-minute turnover of the stage, and nightfall having settled over the beach boardwalk venue, the trio comprised of Paul Banks (lead vocals, guitar), Daniel Kessler (guitar) and Sam Fogarino (drums) unassumingly appeared in the dark shadows of the stage. Accompanied by a touring bassist and keyboardist, the set's opening number was "Untitled," taken from 2002's critically acclaimed debut album Turn On the Bright Lights, written specifically to open the band's live shows.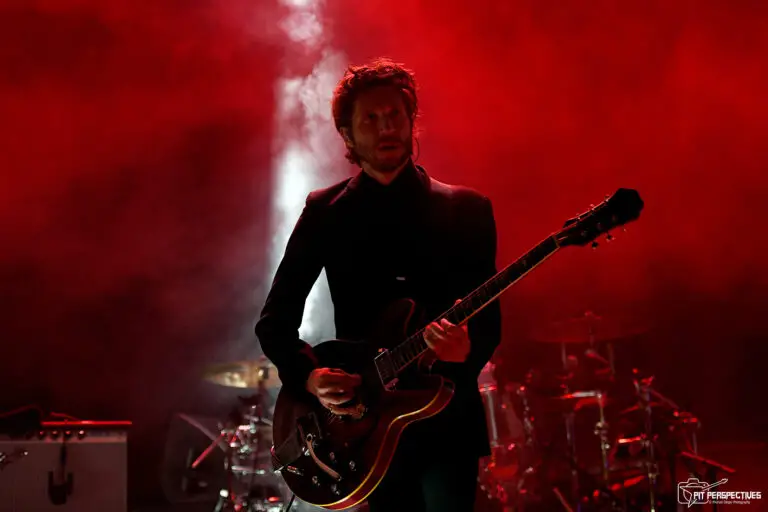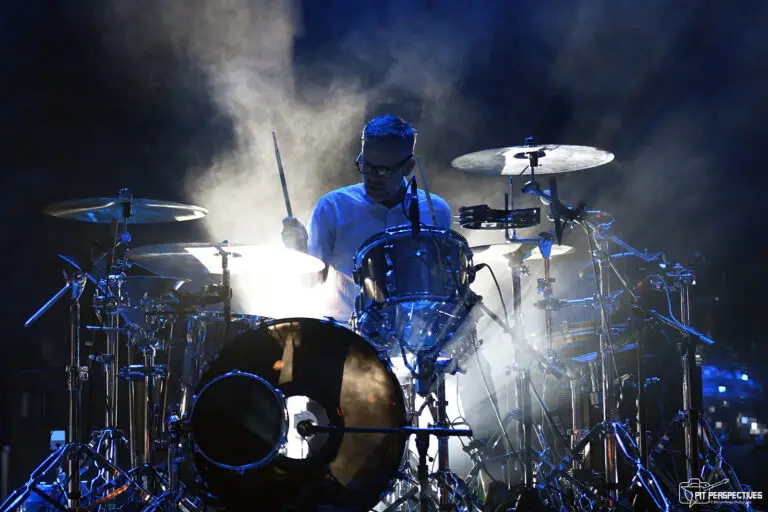 Sharply attired in tailored suits, the band was often immersed in a deluge of smoke haze, heavily backlit with dramatic strobe lights, which made for a visually stunning experience. Like Spoon before them, Interpol's 15-song set would also bestow upon their fans a representative sampling of their impressive music catalog, with the exception of 2010's self-titled release, their fourth album overall.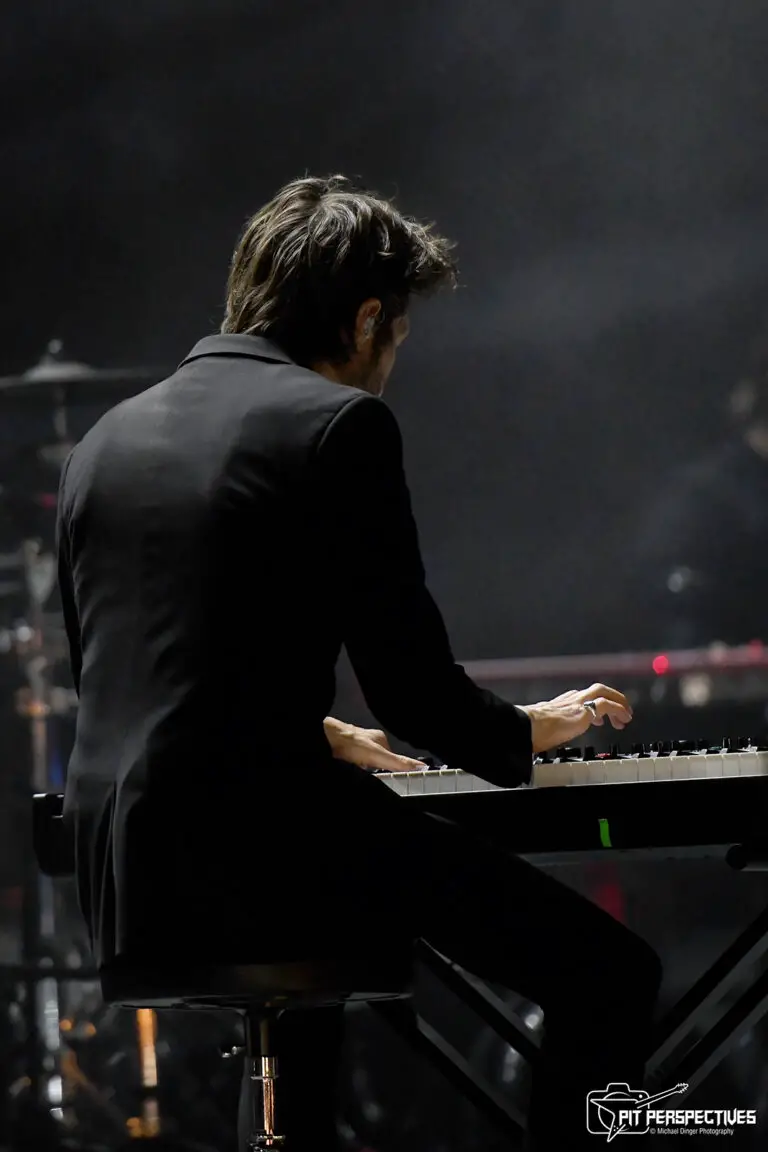 A third of Interpol's set was composed of songs from this year's The Other Side of Make-Believe, namely "Fables," "Toni," "Something Changed," "Gran Hotel" and "Into The Night." However, the clear highlights of their 70-minute act included "Obstacle 1," the second single from Turn On the Bright Lights and "Rest My Chemistry," from 2007's Our Love to Admire, which would see many of the nearly 3,000 fans light up the night with their raised cell phones to capture this fan favorite. As the show closed shortly after 10:00 pm with another one of Interpol's biggest hits, "Slow Hands" from their sophomore album Antics (2004), my only regret is that it all happened too quickly.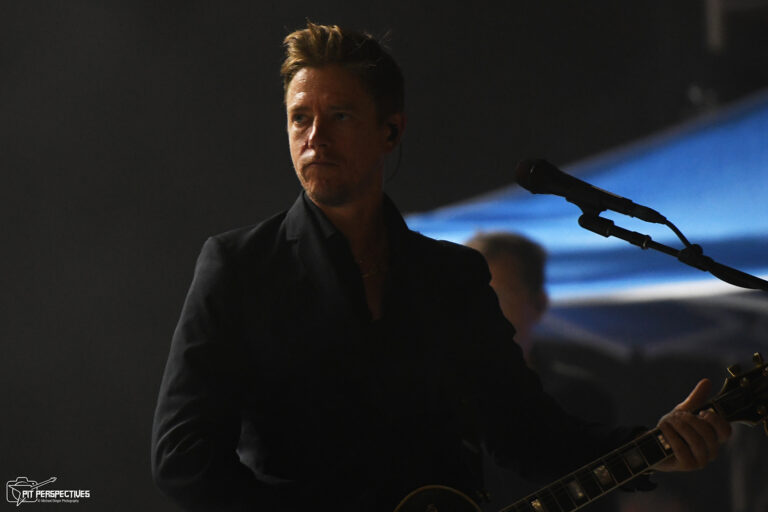 Interpol and Spoon's 18-date "Lights, Camera, Factions" tour will conclude mid-September in Portland, Oregon with a pair of shows at Pioneer Courthouse Square.
Spoon Setlist: Held (Smog cover) > The Fitted Shirt > Wild > My Mathematical Mind > Do I Have to Talk You Into It > The Way We Get By > The Underdog > My Babe > I Summon You > Got Nuffin > Isolation (John Lennon cover) > The Hardest Cut > Inside Out > I Turn My Camera On > Don't You Evah > Do You > Jonathon Fisk > Rent I Pay
Interpol Setlist: Untitled > Narc > Fables > Evil > Pioneer to the Falls > Toni > Something Changed > Obstacle 1 > Gran Hotel > All the Rage Back Home > Rest My Chemistry > Into the Night > The New > The Rover > Slow Hands
Spoon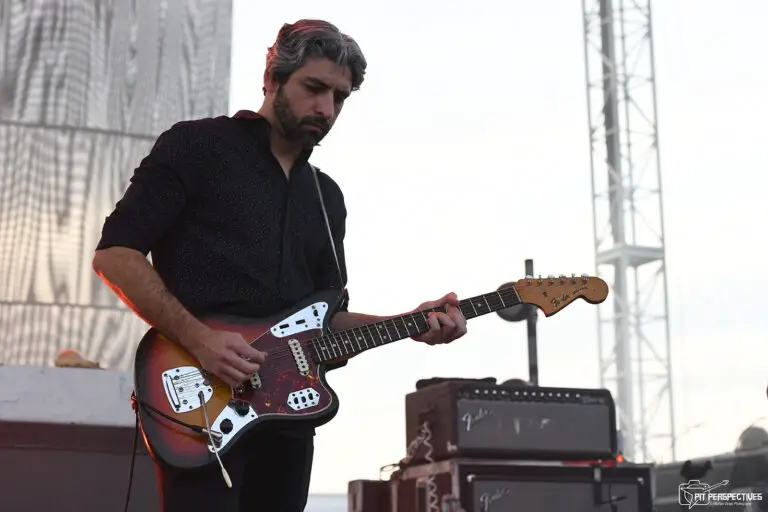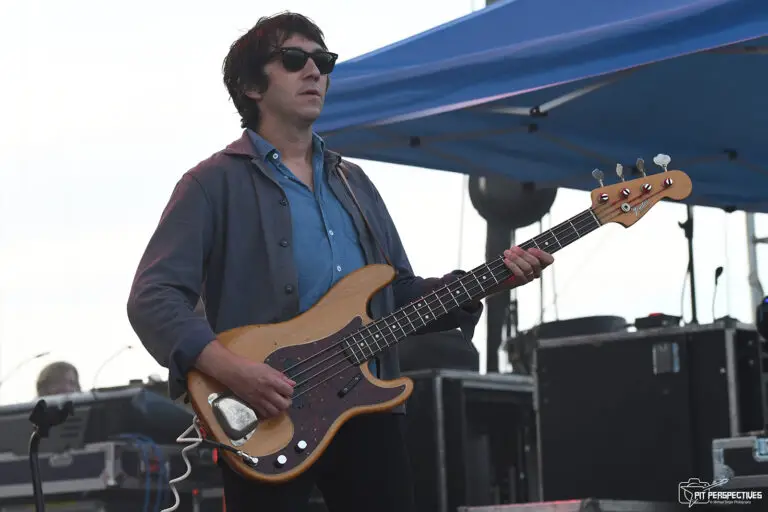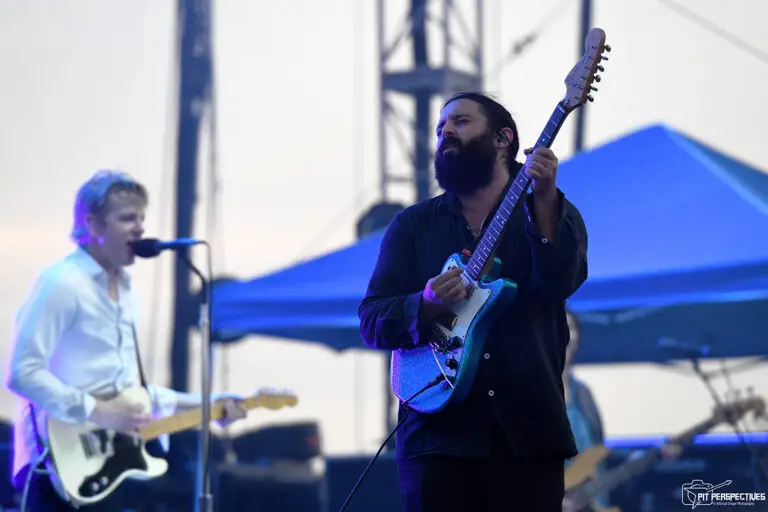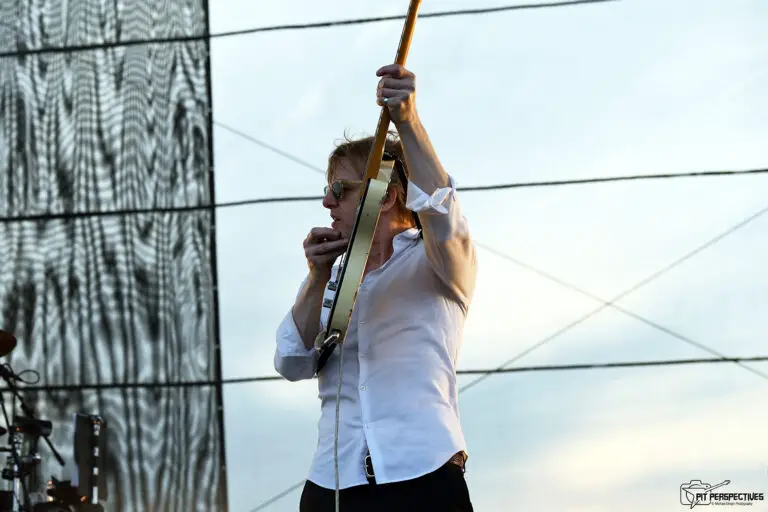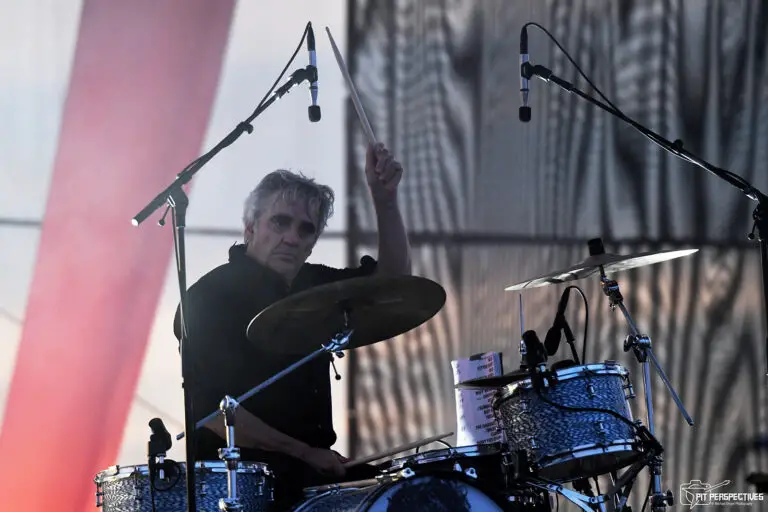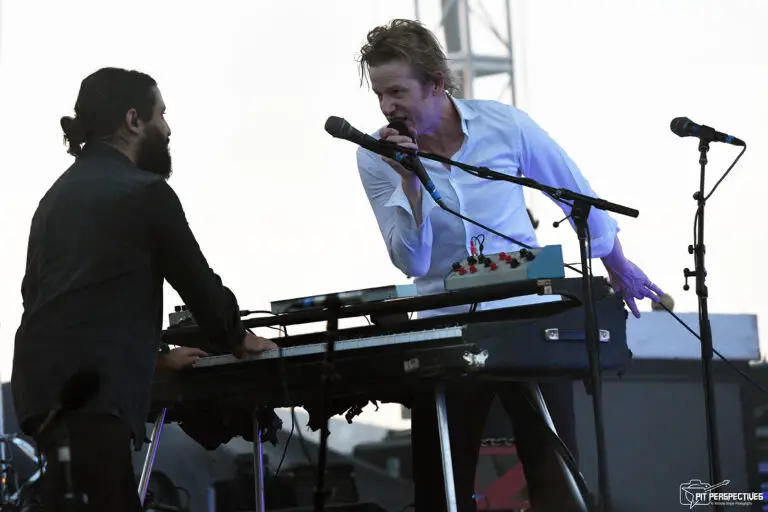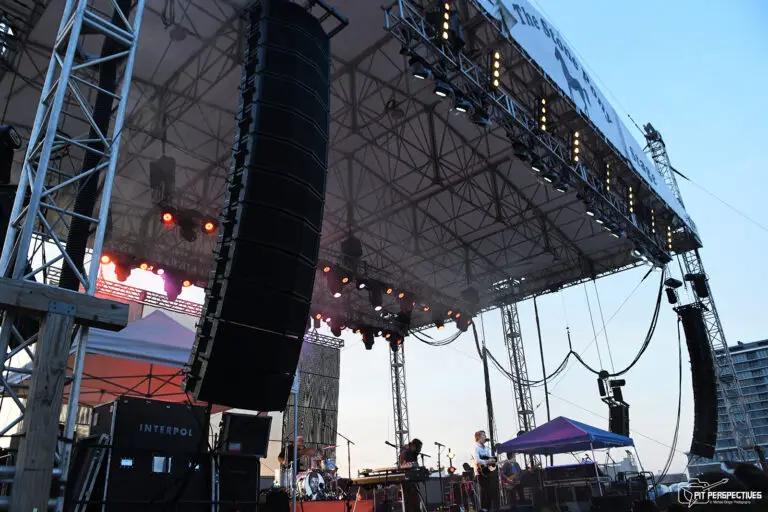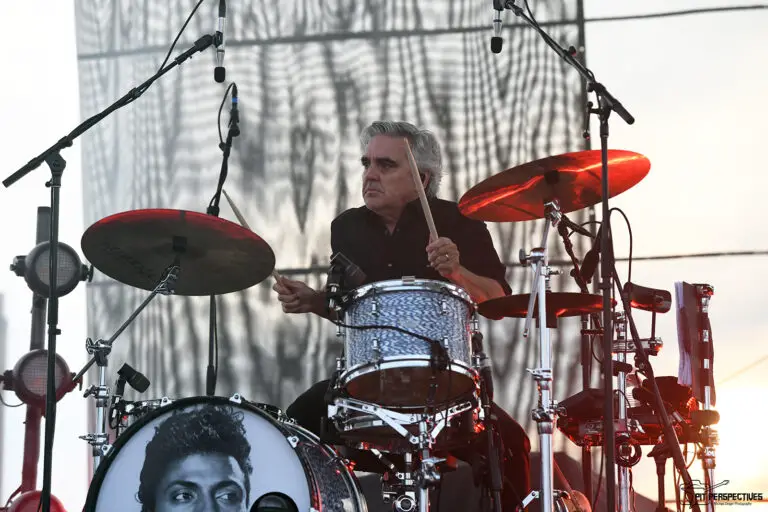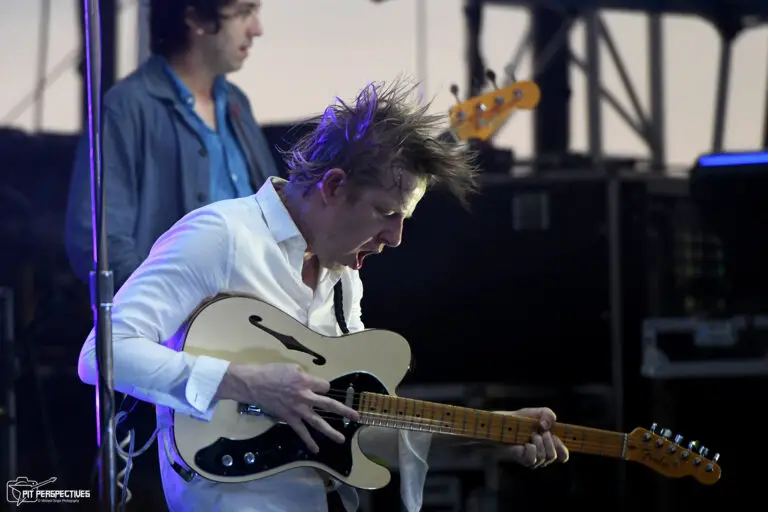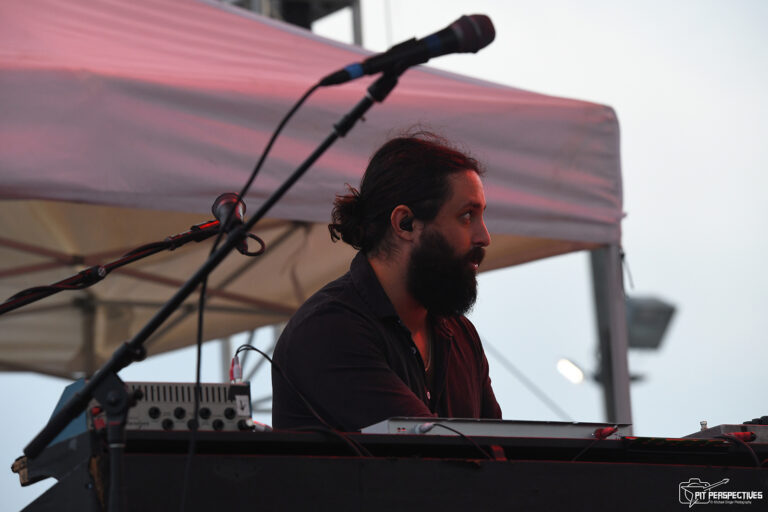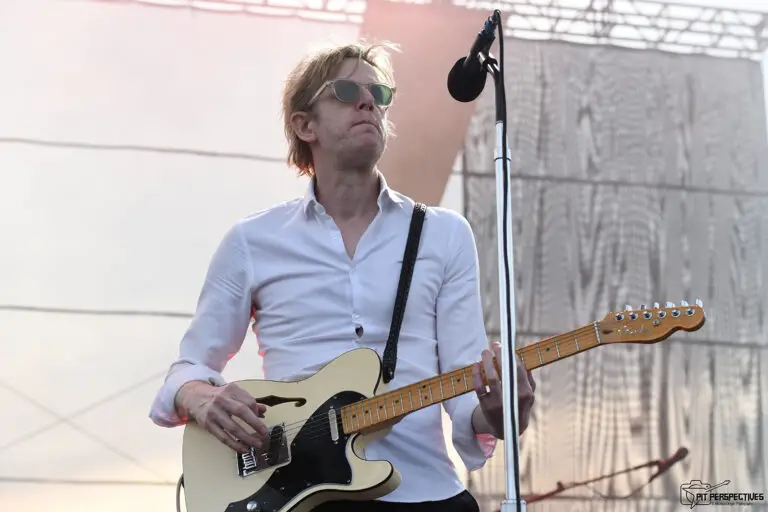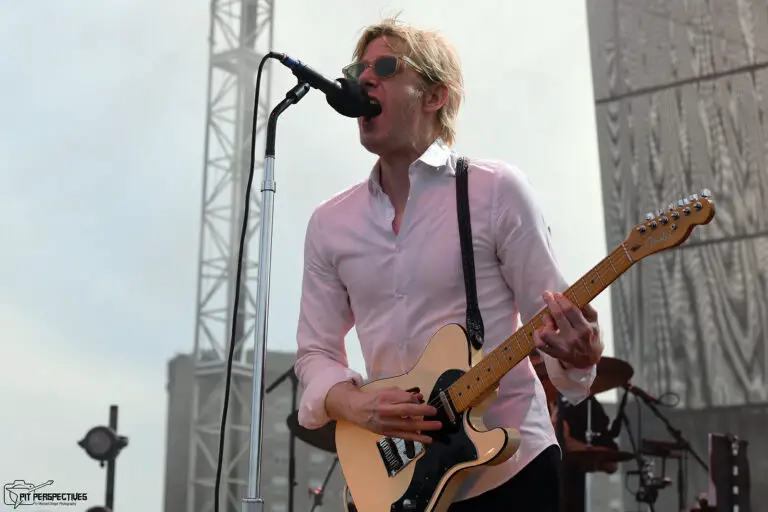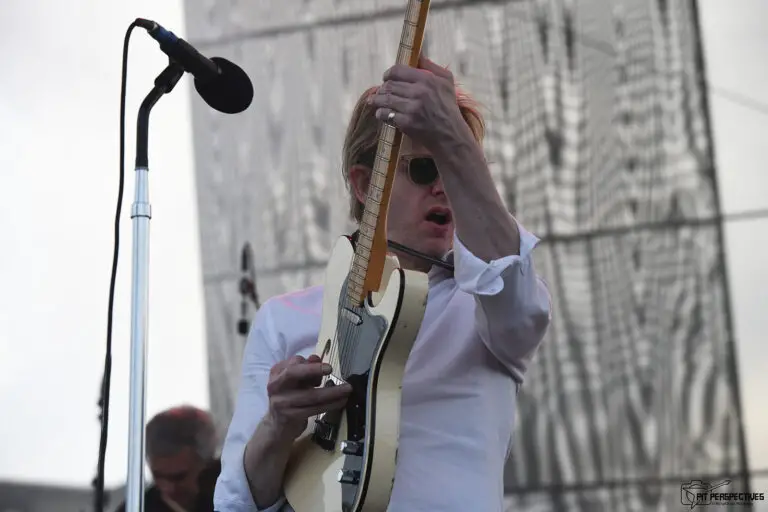 Interpol