After 8 days of the hedonistic grooves and late night debauchery of the 13th annual Xerox Rochester International Jazz Fest I felt a strong need to get my butt to church. I would not visit a standard house of worship, this church bestowed the powers of the elements. For the next 90 minutes in Rochester, the forces of Earth Wind and Fire would command my soul with the gospel of funk. They spoke not from pulpits, the three original clergy members and choir of 9 spoke with guitar, bass, horns a plenty, multiple percussion stations, a practical Valhalla of keyboards, bongos, shakers, candle stick makers and I believe at one point a kitchen sink may have entered the fray. These priests of boogie brought forth no judgement, they brought smiles, joy, and the inherent obvious fact that every one of these 12 men on stage unequivocally love what they do.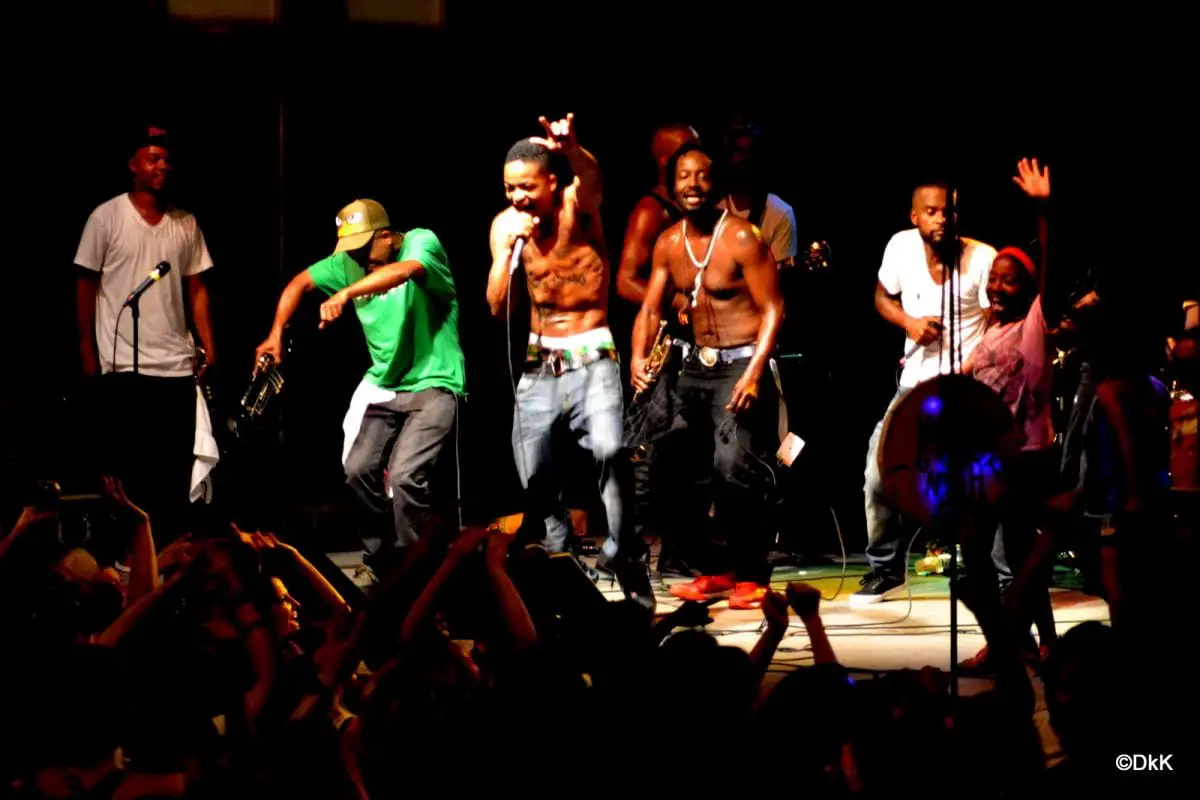 The normally reserved nature of the beautiful Kodak Hall at Eastman School of Music became a virtual party room. A congregation of old and young, suburban and urban, liberals and conservatives all standing together for the purest spectacle of music mastery that may have ever entered this distinguished venue.  Seats did not remain full for long as the performance was peppered with standing ovations, rushes to the front to shake hands offered by the band, and an endless cacophony of applause, shrieks and dancing feets.
After a quick introduction from some distinguished sponsors, county executive Maggie Brooks and Rochester Mayor Lovely Warren; the band entered to the sounds of the classic "Boogie Wonderland" before plowing expertly through a set list filled with classics such as "Shining Star", "Devotion", "After the Love is Gone" and everyone's favorite "September". Given the bands 40+ years on the scene they also fed the fanatics some deep cuts. But this experience went way beyond the songs. With multiple instrumental solos, an absolutely goose bump inducing vocal solo by original member Philip Bailey, the aforementioned hand shaking section, amusingly suspicious looks from the band at the audience after exclaiming "Some of you may even have been conceived to our songs.", and even some freaking cymbal karate kicks, no one left this show feeling unrequited.
Also offered was a moment that was a surprise even to the band. During an earlier stop for coffee in Rochester's beautiful east end district, Earth Wind and Fire vocalist Phillip Bailey was approached by Eastman graduate saxophone wizardress Alexa Tarantino for some musical questions. What came of this was Alexa was invited to join the band for a stunning sax solo towards the middle of the set which concluded with the most raucous standing ovation, possibly of the entire week of Jazz Fest 13. Not quite done yet with what had to be a life changing experience, she would be seen later in the back jamming with the horn section until the end of the show. Bravo Alexa, all of Rochester could not be prouder of you!  If you have a musical bucket list of any sort, no matter what your genre of choice is, put Earth Wind and Fire on it, it's an experience no one could forget.