At Los Angeles International Airport, blurry-eyed travelers stand upon moving walkways with luggage in tow as they head out from the solace among the clouds to the bustle on the ground. The average person walks about 3mph. A weary cosmopolitan standing atop this massive conveyor belt like a bag of produce moves twice as quickly, while seemingly standing still.
On a lazy Sunday, Dani Moz stands outside her childhood home in Delmar as, she too, continues to move while seemingly standing still. Handmade signs throughout the neighborhood advertise a garage sale. Her garage sale. A blue Chris Drury Rangers jersey hangs upon a rack with a $50 price tag spinning in the breeze. The hockey team out of New York just lost the Stanley Cup Finals the previous night to her hometown Los Angeles Kings. There it hangs, along with three racks of clothes, a number of different books and DVDs, CDs and sheet music – relics of her life as Danielle Mozeleski.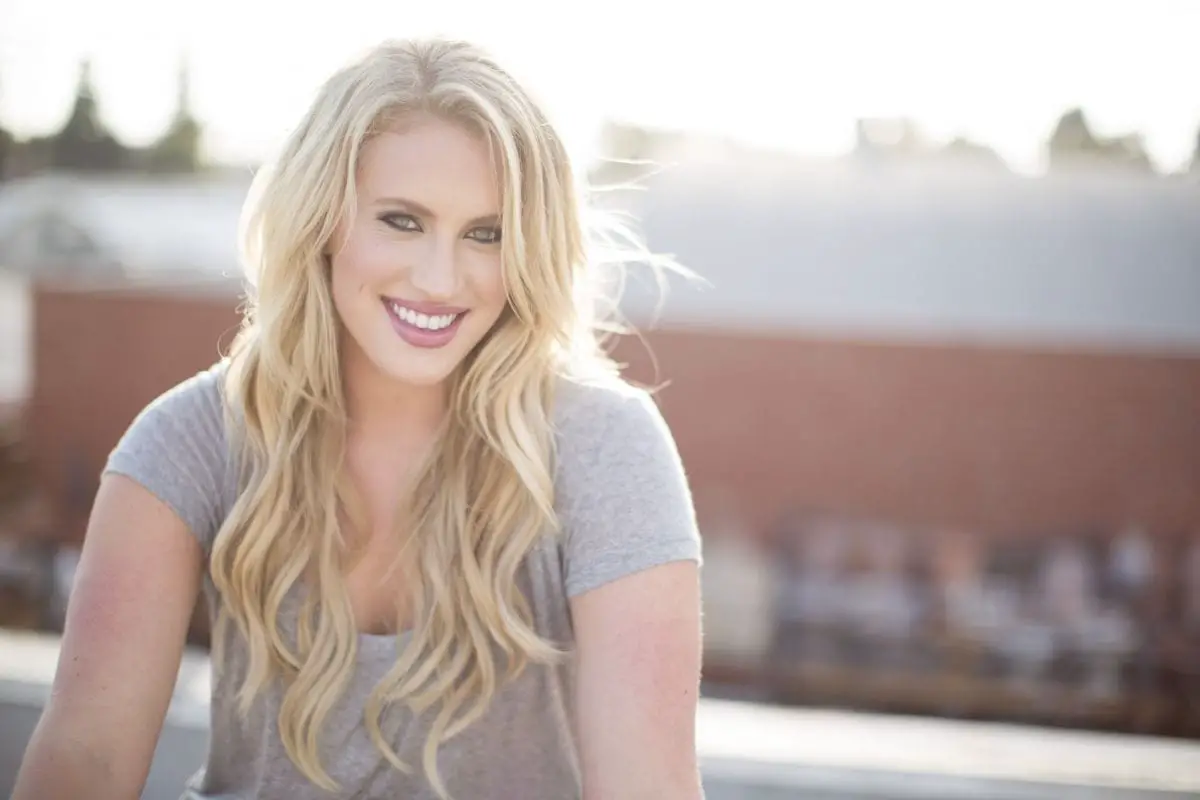 Atop a table outside her parent's garage stands a box and several promotional headshots at the ready for the now-(former) television phenomenon to sign autographs. What she raises from the sale will help fund the album to which she'll proceed to record on the West Coast in a few days. What she doesn't sell today will go to charity.
The pedestrian looking tag sale is just another example of the constant motion in Moz's life. As she stands on the driveway, hugging old friends and chatting with local high school kids, her singing career is moving. She is less than a month removed from the competition on NBC Television's The Voice; but her schedule is no less hectic today.
Quite the contrary.
"It's actually crazy, 'cause it hasn't. The great thing about leaving the show when I did was the opportunities that have been thrown my way. I'm now doing music full-time, so my career in PR has been put to the side for now. Which is fantastic. I've really been focusing on music 100 percent."
Before performing, Moz established a public relations career, ultimately landing a job at Boston Gardens, marketing for the venue that plays host to the Celtics and Bruins.  That experience has taught her the importance of timing.  The metal of a career takes shape once it emerges from the fires of the crucible.  For Moz, that crucible was the weekly competition viewed by millions on national television. There are stars who have taken similar paths; Kelly Clarkson, Carrie Underwood, Jennifer Hudson, and Chris Daughtry. But, when considering the hundreds of contestants who have appeared on The Voice and similar shows, she knows the rate of success is against her. Even those who ultimately win, are not guaranteed fame.
"Being on a show like The Voice, there's a big misconception that, just because you're on that platform, things will come easy to you after the show. Or, if you make it to a certain point, [people] think 'oh, you're definitely going to be famous. Label deals are going to be thrown at you.' And, to a certain degree, there is that. However, now more than ever is the time to work hard and hustle.
Now is not the time for me to sit back and wait for offers to fly," said Moz. "Now is when I'm getting in everyone's face to say, 'Hey, I may not be relevant when the show starts back up again in September, so this is where I am now, and this is what my vision is. Help me bring it to life.'"
Moz is already separating herself among her peers.  Speaking among friends from the show, she said she can already see fellow competitors bewildered from the lack of record deals coming their way.   "That's where everybody has it twisted," she said. So, once she was voted off the show, thanks to a strong will she attributes from her mother, she started hammering out her career. "I never take anything for granted… You've got to earn it. You got to hustle." Even a short stay with her parents back home has called for radio interviews, performing at the Saratoga Performing Arts Center, and visiting her high school to speak to students about building character. Living in Los Angeles provides her the resources to pursue her dream, networking with producers and pitching her talents to a number of different labels.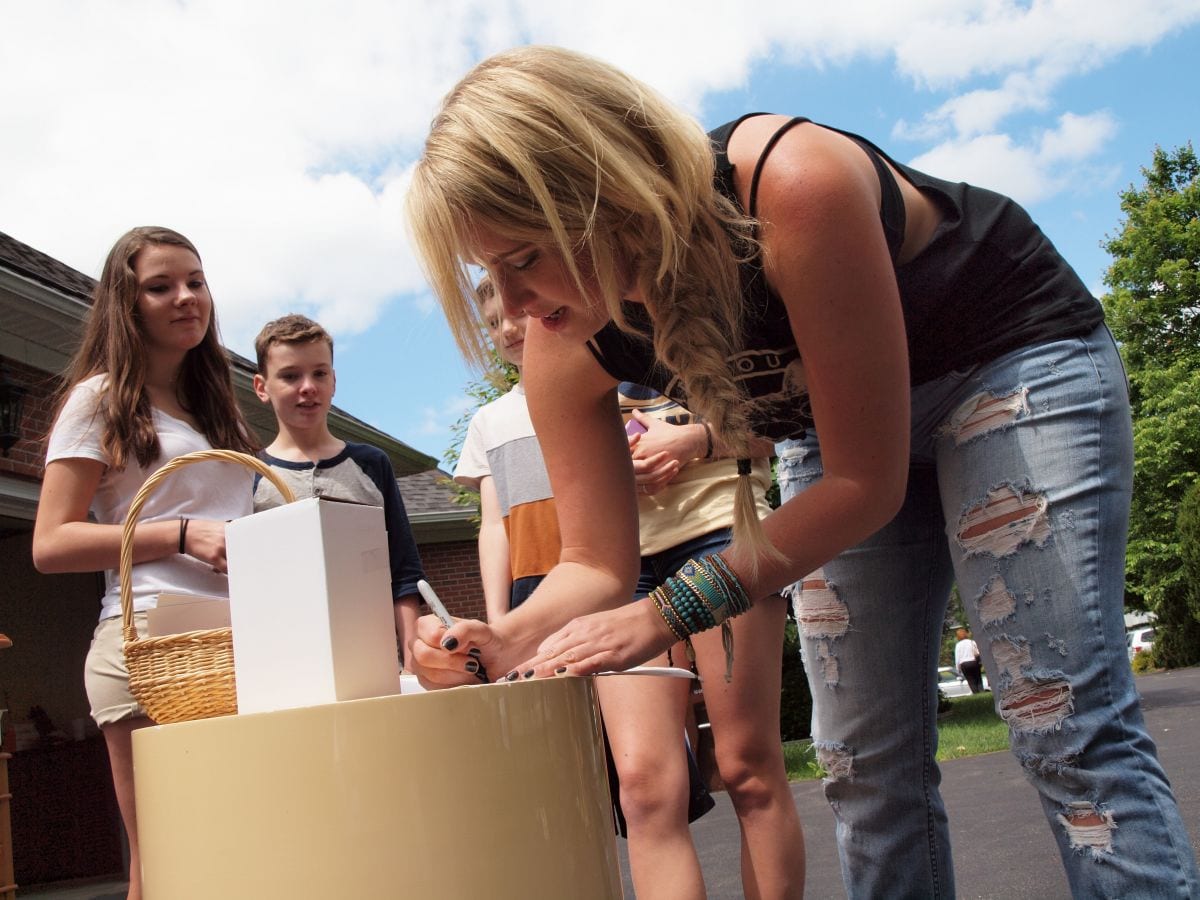 Moz has an EP she previously released on iTunes in 2010. But, she said, her sound has evolved since, and she is ready to try out new material.
"I'm really excited to bring that to fruition, and to put all my new material together," said Moz. "Definitely going to make a full Dani Moz album of my own songs, and shop it to labels, and see where it goes and takes me."
"It's all about having the passion and the drive."
That's what she said to members of Bethlehem Central's choir and band groups. As she stood the students, Moz found her role switch to motivational speaker, as some questions asked of her where of students discouraged from not reaching their own goals. "I was in the same spot you guys are in," she said, admitting that as a student she was never first chair, and she never earned the lead in all her four years in drama. But, she said she continued on because it was her passion.
"So, it's not to say, if you're not the best at what you're doing, you can't excel and flourish in that field."
Before the sun rises the following day, Moz is at a terminal at Albany International Airport.  A mix-up with the flight has her on the phone with customer service.
Nothing is to get in her way.
Moz headlines Schenectady County's SummerNight Beach Party with a performance at 8 p.m. on Friday, July 11.  The event is scheduled to begin at 5 p.m.