I was really excited to see this date drop. Not only do I love live music, football and all things Buffalo, the thought of recording at a football tailgate party presented a unique experience. On a beautiful pre-fall day with the excitement of football in the air, University at Buffalo (UB) called upon the tried and true jam-rock road warriors Blues Traveler to kick off their first concert series.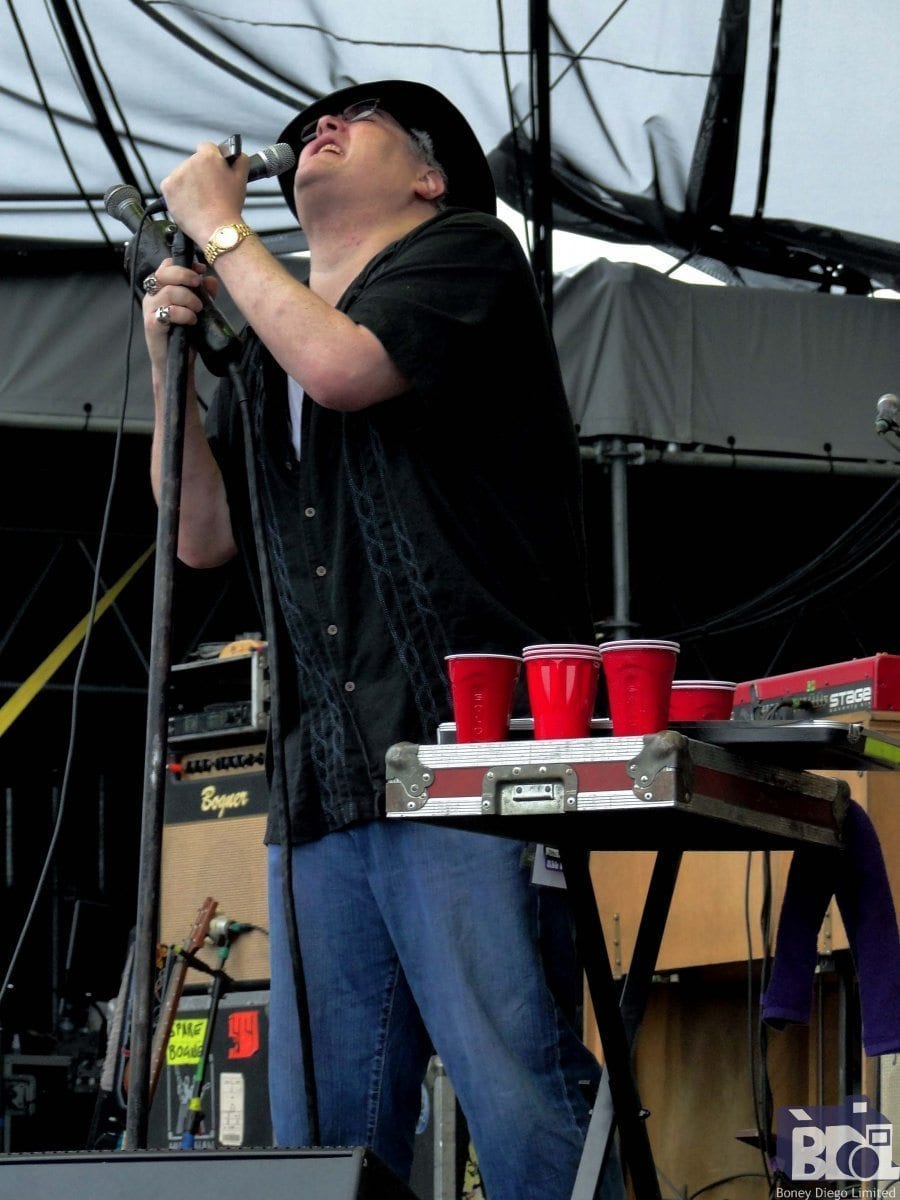 Nice job done by the University with the party setup, activities and concert site, which was set just to the side of the stadium with a view of the stage including the big blue skies and stadium stands as a backdrop. This was an intriguing experience as many of the college freshman were probably not even born when some of my fellow taper brethren and I attended the Blues Traveler Alumni Arena show just to the left of us back in October of 1995.
Download Blues Traveler's show from September 14th at UB
An impressive crowd filed in, including both young students, alumni and plain ole Blues Traveler fans to show their support for live music. I'm sure the success and future of this event, hinges upon the response and the response was excellent. The band came out at 1:30 for this early afternoon set and kicked off with an upbeat "Things Are Looking Up" into a "What I Got" to warm up the amp'd football crowd. No time was wasted launching into "But Anyway" which featured a really nice extended bass solo in the middle clocking at over nine minutes and the second longest track of this quick 60 minute set. "You, Me and Everything > Run Around" was a neat combo and flawless segue. Popper paid tribute to his love for New York, even New York state as he got into his tale dubbed "Cara Let The Moon". His voice was admittedly not in the best shape for the show but the heart and soul he poured into this vocal based track compensated for it. "La Grange > NY Prophesis > Hook" finished the show in style, included some really nice playing and a guest appearance by a harmonica player from Brazil Bruno Carvalho on "La Grange". Dueling harmonicas were a treat as promised by Popper. The treats continued with the "Devil Went Down To Georgia" encore and not missing a beat with Popper's never dull and mostly blissful harmonica playing filling the fiddle parts just perfectly.
We are lucky in Buffalo as we almost get an annual BT show every year here, many being free like this one. Regardless of the location, whether in be Downtown, Lockport, on the waterfront or where ever, the band always brings the spirit and soul of their music in the way they know how. And folks always, always come out.
Setlist: Things Are Looking Up> What I Got> But Anyway, You, Me and Everything> Run Around, Cara Let The Moon, La Grange> NY Prophesie> Hook
Encore: The Devil Went Down To Georgia