Tabitha Clancy sometimes obsesses over one song and sometimes she obsesses over a band (she listened only to Pearl Jam for about a two year stint).  Sometimes it's a lyric, or a simple measure of musical content that will grab her.  She will hear the music before the words find a way.  She will never say, "I love all kinds of music."  Sometimes it takes Tabitha time to warm up to a song, or a band, and sometimes that magic just isn't there.  People who are walking encyclopedias for anything music related fascinate her, though we here at think she has a good grip on music history.  In fact, these are just a few of the reasons she has been writing for us since 2008.   Generally, her coverage area is within the Capital District.  However, she ventures beyond state boundaries to report on scene from various festivals.  She often travels the country, following her favorite band, Railroad Earth.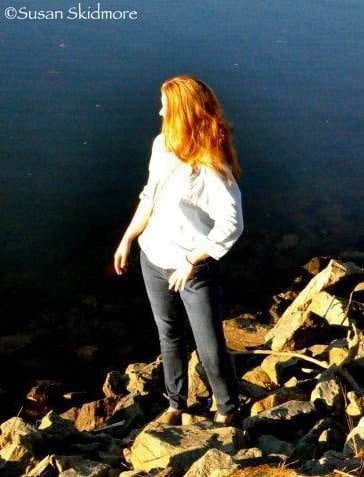 She credits her late father's love of eclectic and rather nostalgic taste in music for her ability to listen and enjoy the good stuff both past and current.  She loves singer-song writers like Josh Ritter, folk artists, bluegrass, and rock and roll.  Locally, her favorite band is Eastbound Jesus.  She has not been to every venue in the country to know which is her favorite, but in New York, she believes Bearsville Theater is top notch.  She loves everything about Johnny Cash, his life with June and his music.  She was trained as a biologist in college and currently works as a Clinical Laboratory Scientist in Albany.  While she enjoys dabbling in science, she would like to eventually work full time within the realm of the music world.
Her musical bucket list has more to do with travel than it does seeing actual musicians live as she has seen many of the greats already.  She would really like to get her blues and jazz education in New Orleans.  She would love to visit the Ryman Auditorium in Nashville, Tennessee.  One day she will visit the Gorge Amphitheater (WA) as well as Terrapin Crossroads (CA).  If she absolutely had to pick one song to be her all time favorite, it would be "Amazing Grace", which she considers timeless and truthful.