Grace Potter and the Nocturnals brought out young and old alike Thursday night in Cooperstown as part of Brewery Ommegang Summer Concert series. Parking lots filled up quickly and tents were set up, taking advantage of the onsite camping and beautiful weather.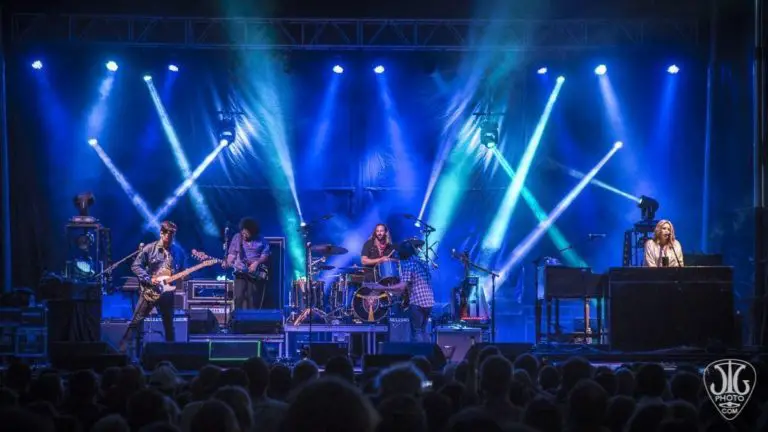 The easy-going folk tunes provided by Alpenglow, an indie rock group out of Burlington, added to the summertime flavor of the day. The band warmly welcomed everyone to the show and thanked family and friends for coming out to support them.  JD McPherson followed, providing catchy rockabilly and good old-fashioned Rock & Roll. With a saxophone and stand up bass, it was just what the crowd needed to get ready for the headliner.
With the sun setting and the Brewery Ommegang providing a backdrop like no other, Grace Potter and The Nocturnals took the stage. Grace was resplendent as usual in a head to toe sequined gown, perfectly cut to show her trademark long legs. The band started immediately with "Stop the Bus", a familiar tune to many, bringing the crowd to their feet. The area in front of the stage filled and there were fireworks in the distance as the sun began to set.
Known for her broad musical talents, from vocals to tambourine, at many points in between, Grace and the band had no trouble vacillating between genres throughout the night. Pensive and heartfelt with "Apologies", poppy and upbeat in "Goodbye Kiss", and rolled comfortably into the Little Junior's Blue Flames rocking "Mystery Train".
Deftly mixing in well-known tunes like "Joey" and "Medicine" with newer material from the 2012 release The Lion, The Beast, The Beat, the night was infused with a consistent level of energy. Grace's excited squeal and frenetic stage presence incited the crowd to dance and cheer harder as the night wore on.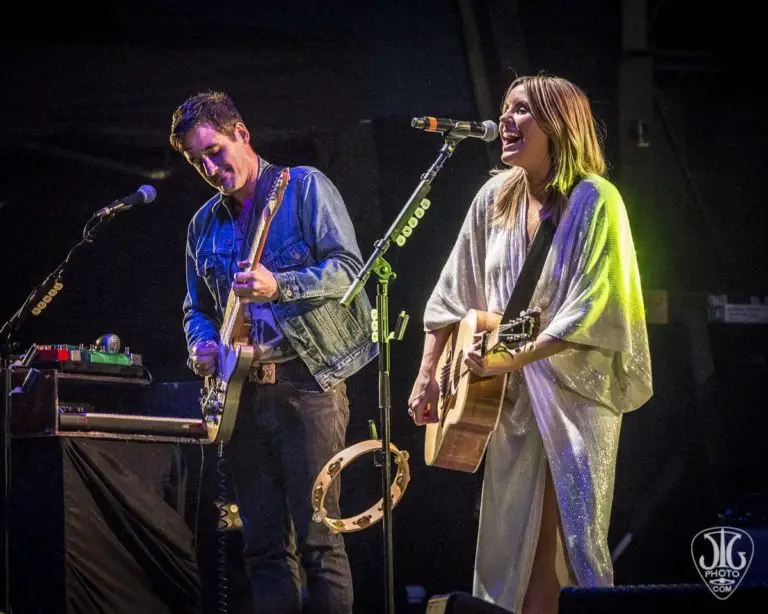 Closing the night with the title track from the latest album, Grace quickly returned to stage with just her flying V guitar, launching into "Nothing But the Water". Without the support of the band, she still shone bright, sequins glimmering in the stage light. As the brewery billowed steam in the background, The Nocturnals rejoined her for The Rolling Stones' "Paint it Black", and finally into perhaps their most well-known song, "Paris (Ooh La La)". The song was an all-out throw down including a drum solo in which the entire band joined in on the kit.
Not ready to be done quite yet, a second encore of "Stars" aptly closed the night with the band's lighting adding to the beauty of the clear and starry Cooperstown night. Fireworks exploded above the stage as the band exited, a perfect end to a wonderful summer night of music.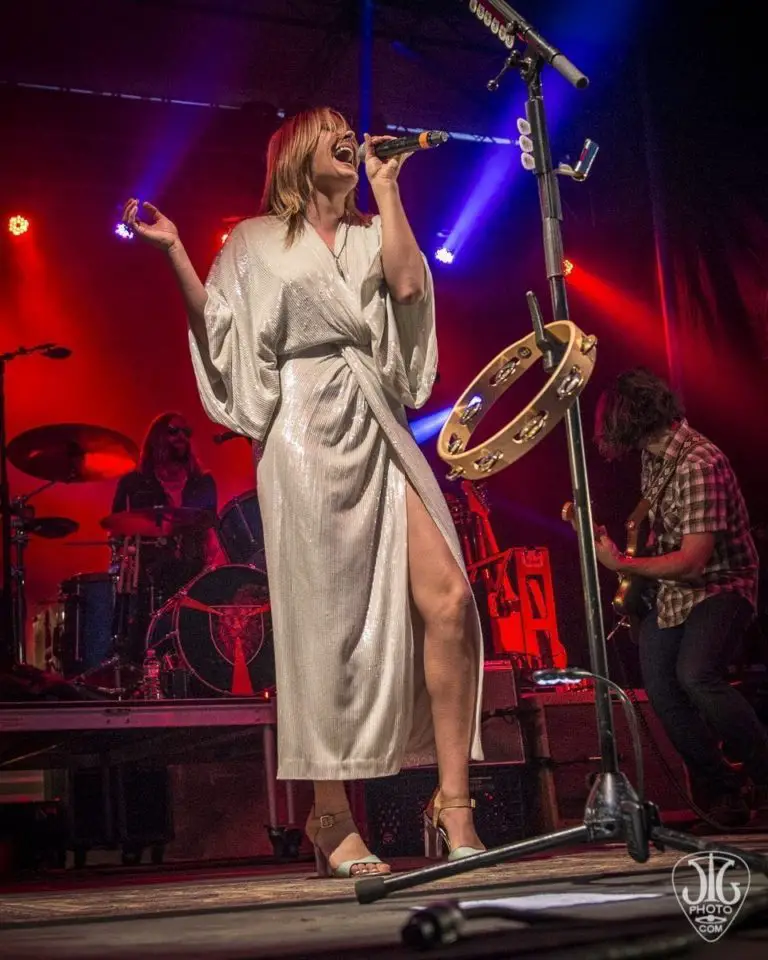 Setlist: Stop the Bus, Turntable, Oasis, Apologies, Goodbye Kiss, One Short Night, Mystery Train (Little Junior Blue Flames), Atlantic City (Bruce Springsteen), Roulette, Keepsake, Joey, Medicine, Sugar, The Divide, The Lion The Beast The Beat.
Encore: Nothing but the Water (I), Nothing but the Water (II), Paint it Black (The Rolling Stones), Paris (Ooh La La)
Encore 2: Stars