GlassFest in Corning has announced the hlineup for the weekend of May 25-28, featuring many free events around Corning, and a wide variety of music.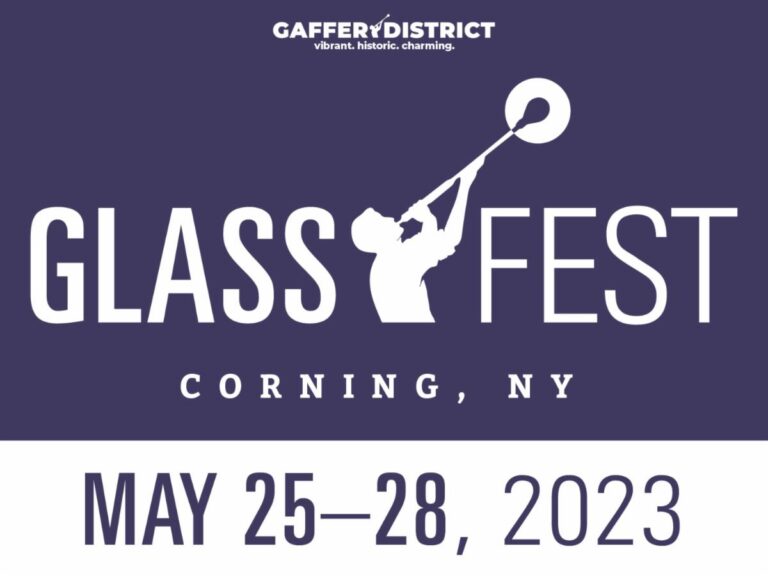 Downtown Corning will host GlassFest 2023 from May 25-28, celebrating the rich history of world-class production. The festival features four days of live musical performances, glass exhibits, art vendors, mouthwatering food and drinks, and special shopping promotions. People can stroll down historic Market Street for pop-up entertainment, dining, shopping, and family activities. Headlining acts will be at the Rock The Park stage in Riverfront Park, including Fuel and Classic Albums Live.
GlassFest Schedule of Events
Thursday, May 25
The kickoff to the GlassFest will be at 5:30 p.m. with a ribbon-cutting ceremony. The Corning Museum of Glass will have free admission, open to the public from 6-8 p.m. No music is scheduled for this day.
Friday, May 26
Friday brings a lot of events to Corning, including live glassblowing at the Centerway Stage, a National Poppy Day ceremony, Yoga in the Park from 9-9:50 a.m., Guided Public Art Tours, and more. Dance & Dine on Market Street has local and regional bands from 4-6 p.m. including WOJA, Gilmuir Girls, StratCat Willie and the Strays, K@t & Keef Beats, and Sean Holland. The Rock the Park stage features the Houston Baker Trio, singer/songwriters from north central Pennsylvania who put creative focus on life from 6-6:45 p.m. Bad Bear, a premier classic rock/funk band from the Finger Lakes area, performs from 7-8 p.m., and headlining the evening is the multi-platinum award-winning hard rock band Fuel from 8:30-10 p.m.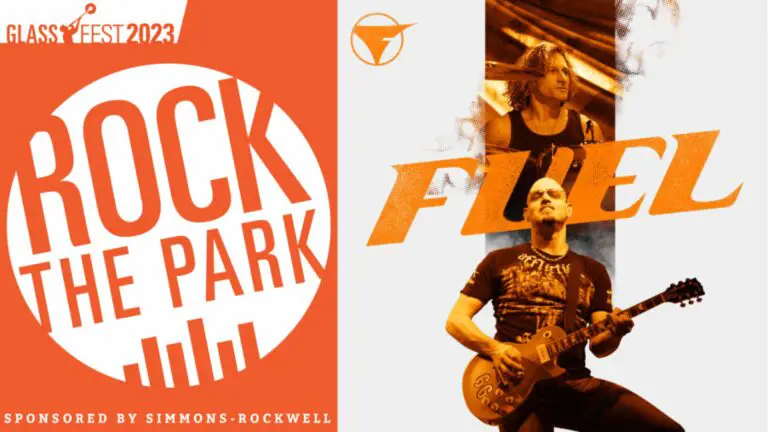 Saturday, May 27
Events for Saturday include the Wineglass 8K run at Corning High School at 8 a.m., more live glassblowing, face painting, magic acts, art tours, and more. The Marich Music Stage hosts a variety of acts including Chris Harper from 10-11 a.m., PM Benandy from 11-12:30 p.m., Sandy & Lauren- In The Moment from 1-2:30 p.m., A Gloomy Business, a smart, crafty, original rock band, from 3-4:30 p.m., and finally Amongst The Monks, a three-piece funk rock trio formed in Upstate New York from 5-7 p.m. The Rock the Park stage hosts Classic Albums Live, covering the well-known Pink Floyd album, Dark Side of the Moon, celebrating its 50th anniversary.
Sunday, May 28
The final day of GlassFest has more glassblowing and magicians, on-street vendors, public art tours, Yoga, and more. The Rock the Park Stage starts early at 9 a.m. with Slow Vinyasa and includes acoustic Americana band The Sorters from 12:45-2:15 p.m., Memorial Day Salute from 2:30-3 p.m., and the night ends with American Idol Season 21 contestant and Elmira native Isaiah Smallwood.
For more information about the 2023 GlassFest, visit here.