Waterparks, pop punk/modern rock icons, brought the house down at Philadelphia's legendary Theatre of Living Arts (TLA). It was the 6th show of their East Coast leg on the Intellectual Property Tour, and boy, did they deliver an unforgettable performance.
With HUNNY and Elliot Lee warming up the crowd, the energy was off the charts. TLA was packed with their devoted fanbase, affectionately known as "parxies," who created an electric atmosphere. Waterparks' signature style and intense electric sound had the audience mesmerized and electrified throughout the night. It was an absolute blast, and a testament to their status as one of the leading bands in the pop punk scene.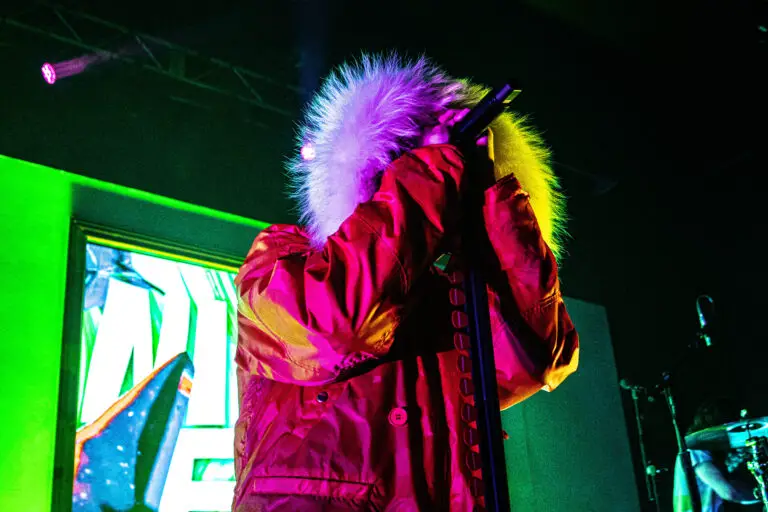 A New York native, Elliot Lee is a visionary musician who has been rewriting the rules of pop music since bursting onto the scene. With her unmistakable blend of haunting melodies, poetic lyricism, and a voice that resonates with raw emotion, Elliot Lee has captivated audiences worldwide. The atmosphere crackled with anticipation as Elliot's ethereal vocals filled the venue, intertwining seamlessly with the hypnotic melodies. The crowd was transported to a realm where emotions ran deep, where vulnerability and strength coexisted. It was a transcendent experience, as Elliot bared their soul through their music.
Standout moments included the hauntingly beautiful performance of "Easy To Be You," where Elliot's voice soared effortlessly, carrying a weight of raw emotion that left the audience breathless. The pulsating beats and shimmering synths of "Fun" had everyone moving to the rhythm, surrendering to the cathartic release of the music.
Elliot Lee Setlist: Upside Down, Sicko, Drama Queen, Pill for Happiness, Solo, Happy Face, Fun, 54321, Easy to Be You, Pink (Freak)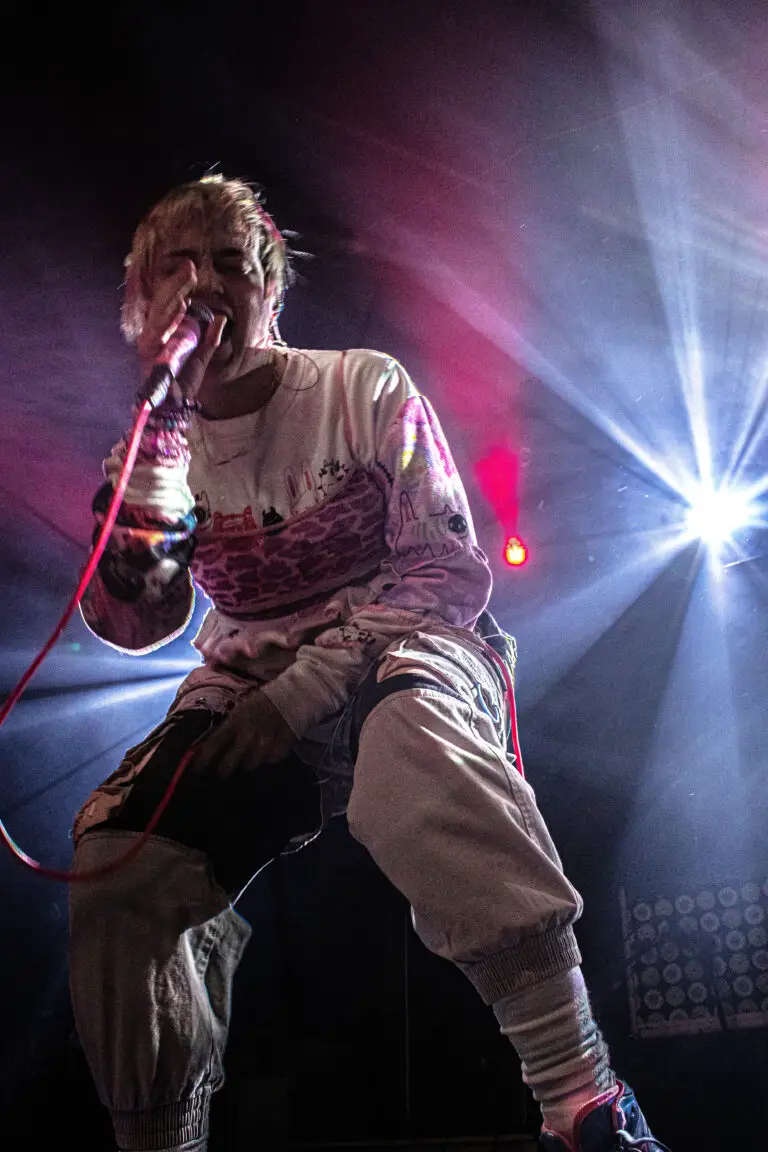 HUNNY is a dynamic indie rock band that emerged from the vibrant music scene of Southern California. Formed in 2014, this five-piece ensemble quickly garnered attention for their infectious energy and heartfelt lyrics. The band's during the show consisted of lead vocalist and guitarist Jason Yarger and bassist Kevin Grimmett. With their unique blend of dreamy melodies, gritty guitars, and introspective storytelling, HUNNY swiftly captivated the audience. As the frontman, Yarger's charismatic persona commanded attention, effortlessly navigating between vulnerable introspection and explosive bursts of passion. 
The band's seamless chemistry created an irresistible atmosphere, driving the crowd into a frenzy. The setlist was a carefully curated journey through their discography, combining fan favorites like "Vowels (And the Importance of Being Me)" and "Televised" with newer gems from their latest album. Each song resonated deeply, with the band's infectious hooks and infectious melodies washing over the audience.
HUNNY Setlist: Natalie, Saturday Night, Vowels (And the Importance of Being Me), Halloween, JFK, Shy, Loser, Good Will Hunting Song, action –> reaction, Lula, I'm Not Mad, Televised, Sports With Strangers
Waterparks (not to be confused with an aquatic amusement park) is a pop punk band from Houston, Texas. Made up of frontman Awsten Knight, drummer Otto Wood, and guitarist Geoff Wigington, the trio quickly gained a reputation for their captivating live performances and clever songwriting since they formed in 2011. Blending elements of pop, rock, punk, and electronic music, they have carved a unique niche for themselves in the music industry. With their infectious melodies, high-energy performances, and fearless attitude, Waterparks has become a defining voice in modern pop-rock, inspiring a new generation of music lovers and proving that they are just getting started.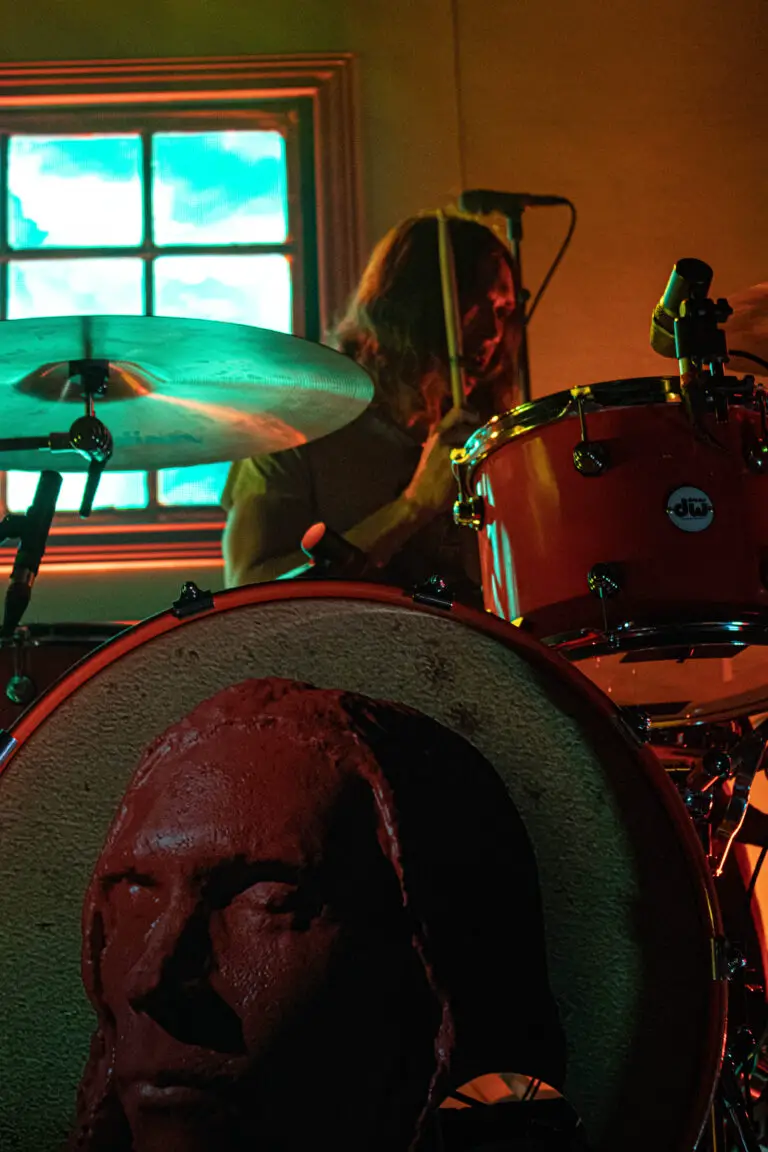 During the opening chords of ST*RFUCKER and Awsten's debut in a giant red parka, the audience became a living, breathing entity, swaying and jumping in unison. The surge of adrenaline in the room was palpable, as fans eagerly embraced the band's electrifying sound.
Awsten effortlessly commanded the stage with his charismatic presence. He engaged the crowd with his patented fan interaction strategies which included affectionately bullying the crowd and airdropping a photo from their photographer's (Jawn Rocha) phone to random fans. The connection between the Waterparks and parxies was undeniable, as cheers and chants filled the venue.
As the energy reached its peak, the crowd erupted into a frenzy of excitement, with people crowd surfing their way towards the stage. Waterparks' music created a sense of unity and exhilaration, as fans supported each other, riding the wave of excitement and joy.
Amidst the chaos, Waterparks skillfully navigated through their setlist, flawlessly transitioning from one hit to the next. Tracks like "Numb," "Stupid for You," and "Group Chat " ignited the crowd. Parxies went absolutely wild when the band played "Crave", the one song that called for Geoff to sing a verse. 
As the set reached its crescendo, Waterparks returned for an encore that left the crowd in awe. "REAL SUPER DARK," "Turbulent," and "Funeral Grey" ignited a final surge of energy. The audience erupted, jumping and singing along with unbridled enthusiasm. The band poured their hearts into every note, reciprocating the crowd's unwavering energy.
Their ability to connect with the audience through their music created an electric atmosphere, leaving everyone craving for more. The sight of people crowdsurfing and the collective euphoria of the concert will forever be etched in the memories of those lucky enough to experience the magic of Waterparks live in Philadelphia.
Waterparks Setlist: ST*RFUCKER, Numb, Rare, Stupid for You, Crave, Brainwashed, 2 Best Friends, Fuck About It, War Crimes, [Reboot], Royal, Telephone, Ritual, High Definition (Acoustic snippet), I Miss Having Sex but at Least I Don't Wanna Die Anymore, Group Chat, Closer, A Night Out on Earth
Waterparks Encore: REAL SUPER DARK, Turbulent, Funeral Grey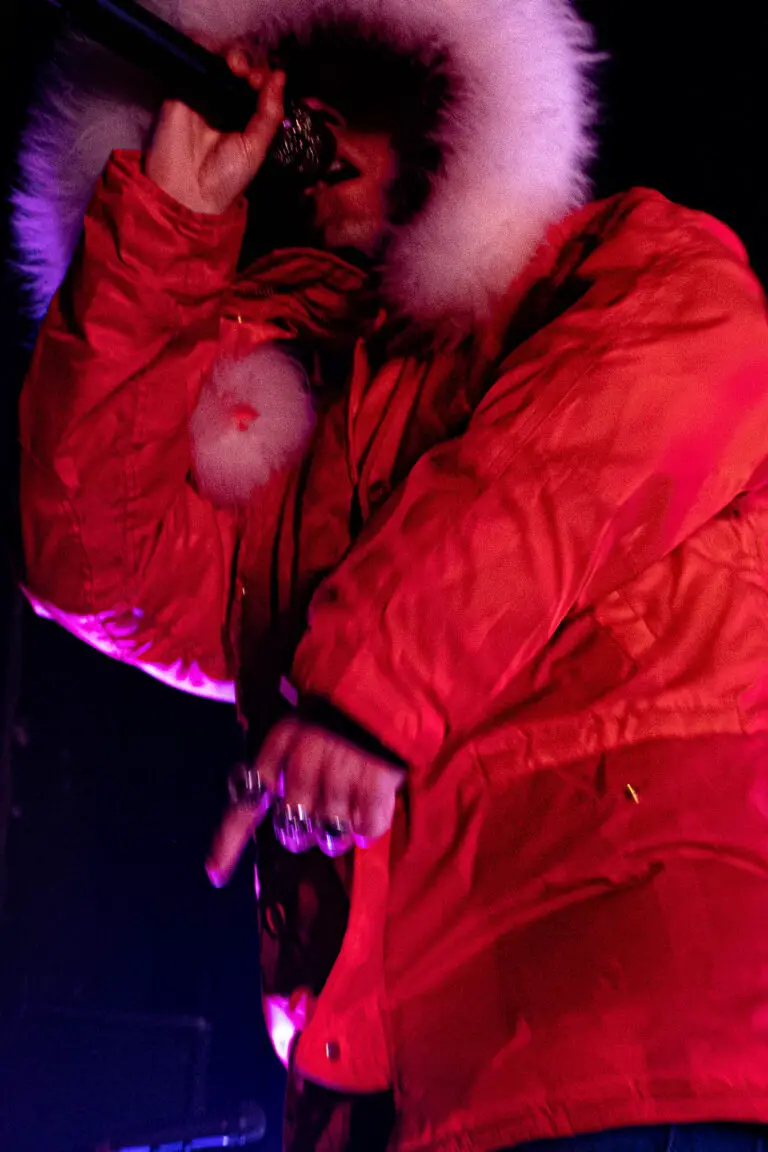 The North America portion of the Intellectual Property Tour will keep going all the way until June 14th when they finish in Los Angeles. If you find yourself abroad, you can catch Waterparks in Europe (with support from Stand Atlantic) and in Australia later on in the year. Stay tuned to their website and socials for more information on those dates. 
HUNNY will be following Waterparks till the end of the line so be sure to follow Kevin and Jason's adventures on tour (and for future endeavors).
Elliot Lee will be departing after the show in Georgia. Be sure to follow them on socials and check their website for any performances that they play when they get back home to NY.