Sabrina Carpenter recently played her second New York show at Terminal 5 this past Thursday, May 11th. Fans sporting sparkly tops, cowboy hats and boots, and the color pink flocked to see Carpenter for her sold out emails i can't send tour. Thursday's show was especially memorable as it was her birthday show, and included many features like a "birthday button," her first live performance of her pop-hit "Skin," and two special guests of whom she brought on stage.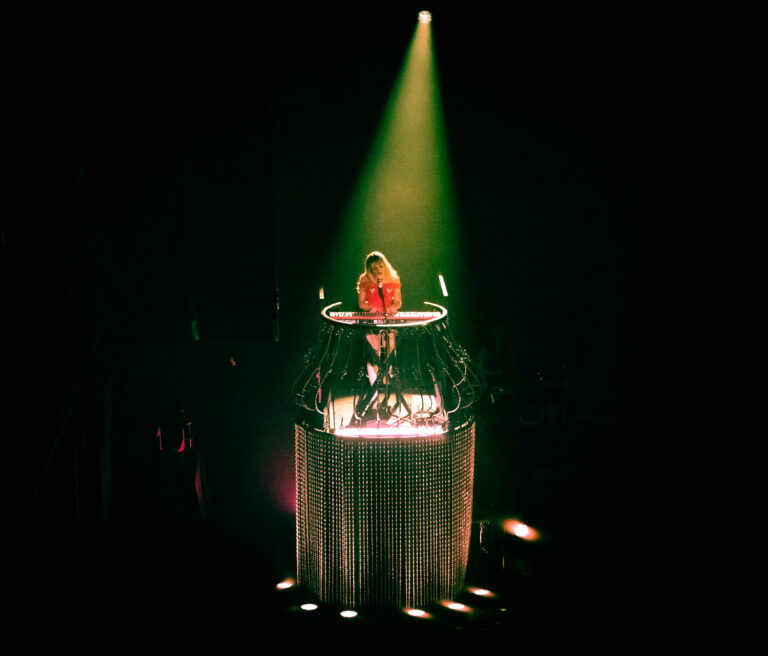 The 24-year-old pop-artist first began her career at age 10 and rose to fame through her many roles in Disney shows. Carpenter has been releasing music since 2014 but recently gained widespread recognition because of recent album release, emails i can't send. Featured songs like "Nonsense," "Tornado Warnings," and "because i liked a boy" touch on past relationships, dealing with heartbreak and hate, and growing as a result of it.
The Terminal 5 concert was Sabrinas's 34th show of her tour, and she has five more scheduled in her North American leg. She is set to begin her European tour in June of 2023.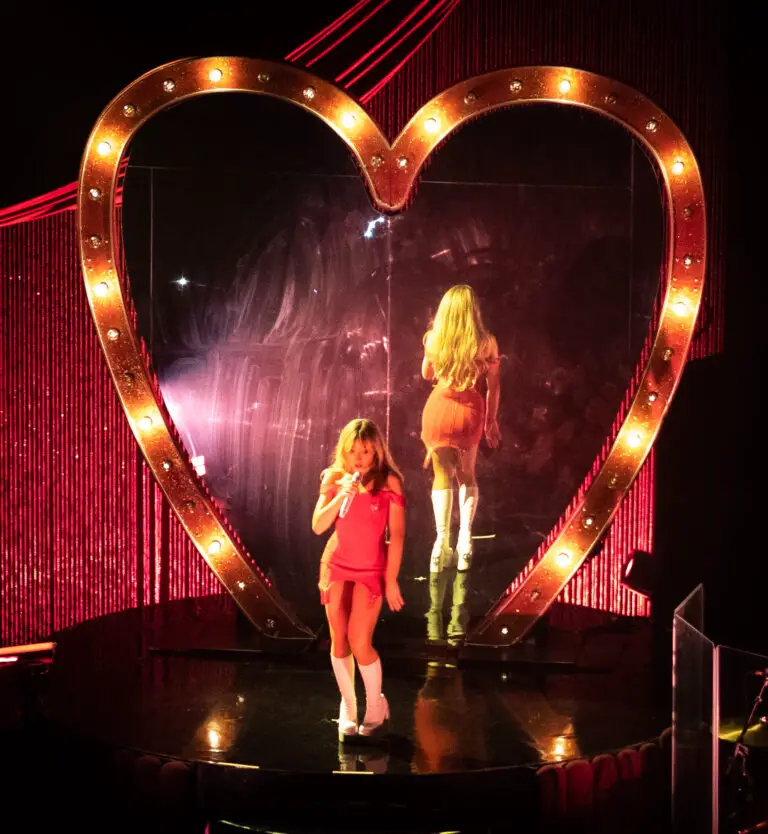 Sabrina's show was truly magical. Featuring opener Blu DeTiger from New York City, she opened the set with incredible bass-playing skills and vocals. Whipping her rockstar-blonde hair across the stage and encouraging the crowd to jump along to beat, DeTiger created an almost-tangible energy in the audience of three-thousand. 
Carpenter's decorated stage featured a giant heart-shaped mirror and a tall pedestal in which she first entered singing "emails i can't send." During "skinny dipping," she pushed the "birthday button" and the entire crowd joined in to sing her happy birthday. Fans turned on their phone lights during "how many things," and towards the middle of it her band stopped and put on a quick "hype" performance to get the audience's energy up before finishing the song.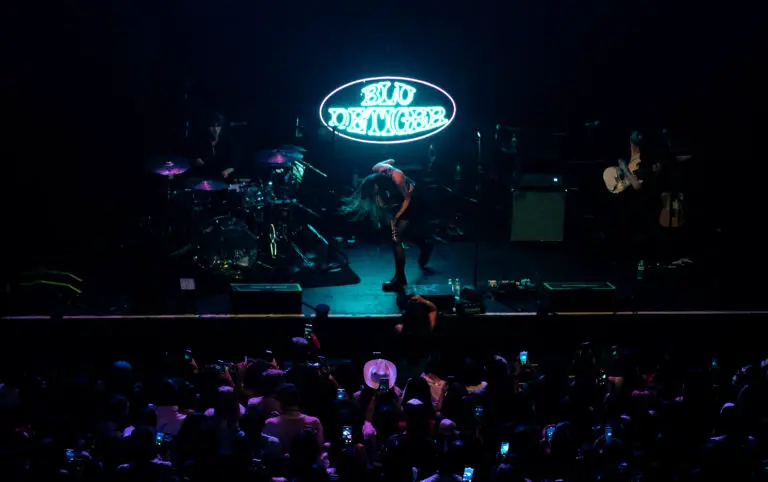 As in every one of her past shows, Sabrina picked a random audience member and gave them the microphone with the freedom to talk about any past relationship experience. The chosen fan detailed her struggle in working with long-distance, recounted the increasing tensions that studying abroad created, and described her eventual moving on from that relationship. 
During her encore, Sabrina sang a beautiful renditions of "Nonsense" and "because i liked a boy." During "Nonsense," she brought out her two friends Whitney Peak and Paloma Sandoval, both of whom were dressed as the characters they played in Carpenter's "Nonsense" music video. During the high note of this performance, pink confetti shot out of cannons and pink balloons dropped from the ceiling, inciting a huge roar of excitement from the crowd. She does not have any more New York dates, but the rest of her tour schedule can be found here.
Setlist: emails i can't send, Read your Mind, Feather, Vicious, Already Over, Bad for Business, skinny dipping, things i wish you said, Tornado Warnings, opposite, bet u wanna, The Sweet Escape (Gwen Stefani cover), how many things, Fast Times, Paris, Honeymoon Fades, Sue Me, Skin, decode
Encore: Nonsense, because i liked a boy