The sounds of Frank Zappa were in the air on Sunday, March 26, as The Furious Bongos took the stage at The Westcott Theater, in Syracuse.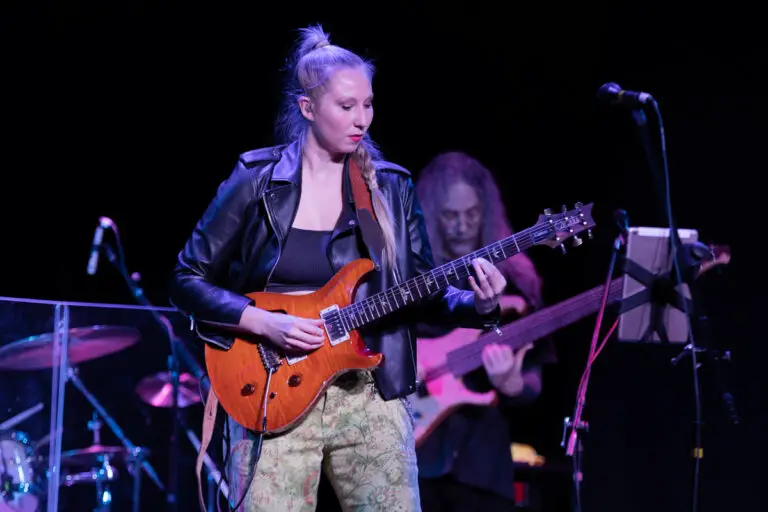 Based out of Wisconsin, The Furious Bongos are a nine-piece progressive rock band who focus on delivering quality renditions of Frank Zappa songs. The band consists of Lo Marie (vocals, rhythm guitar, Conrad St. Clair (bass guitar, music director), Chris Huntington (lead guitar), Flip Fjellstrom (drums), Zachary Bowers (percussion), Scott Fischer (vocals, keyboard), Jonathan Sindelman (keyboards), Willow Dougherty (vocals), and Vince Szynborski (saxophones).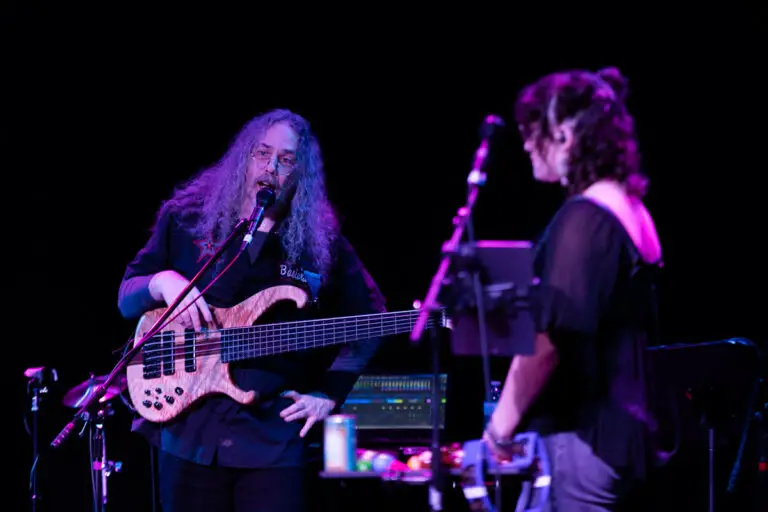 At promptly 8pm the house lights dimmed and the band took the stage.  The theater was quickly filled with the groovy bass notes of the opening number, Chunga's Revenge.  The song built layer upon layer of sound, with each band member joining along until the theater was filled with a symphony of sound.  
Through out the evening, the band would perform various songs from the Frank Zappa catalog.  Lo Marie, Willow Dougherty and Scott Fischer would delight the crowd with their vocal deliveries, while each band member traded turns putting their musical talents on display. The band's stage manager, Mike Stehr, would join in the fun, taking lead vocal duties during the Zappa classic, Cosmik Debris. Through out the evening, the audience sang and danced along, even earning muffins from the band to reward their participation.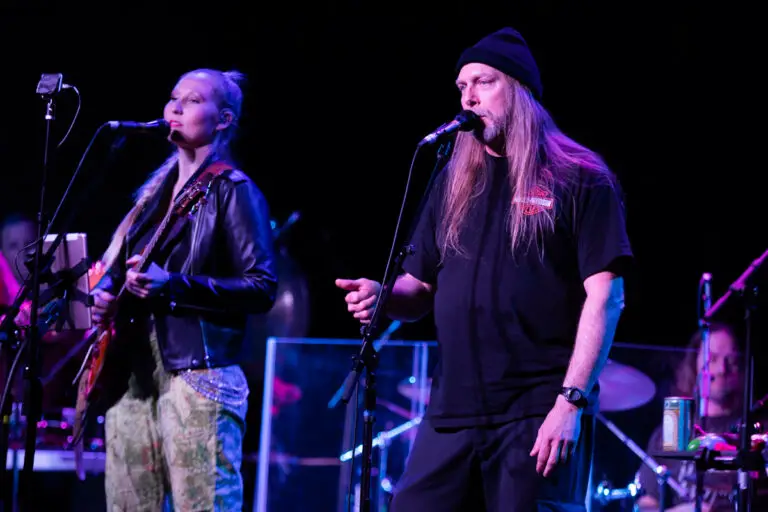 Through out the two and a half hour set, the band put on display the qualities which made Frank Zappa a legend;  complex and diverse musical arrangements along with comical, satirical, and at times racy song lyrics.  The band delivered on these concepts with the precision and the eccentric delivery which made Zappa famous.   They are a must band see for any music fan.
The Furious Bongos – The Westcott Theater, Syracuse – March 26, 2023
Set 1: Chunga's Revenge > Zoot Allures > Zomby Woof > Uncle Remus > Let's Move To Cleveland > Find Her Finer > Heavenly Bank Account > Andy > Inca Roads > Cosmik Debris
Set 2: Dirty Love > Doreen > What's New In Baltimore > Peaches En Regalia > Montana > Village of the Sun > We Are Not Alone > Advance Romance > Sam with the Showing Scalp Flat Top > Black Page #2 > Hot Plate Crew Slut Heaven > City of Tiny Lites
Encore: The Meek Shall Inherit Nothing > Willie the Pimp