And then there were four: welcome to the Final Four of NYS Music March Madness 2023, featuring up and coming bands from around New York State, all coming to a local music venue near you.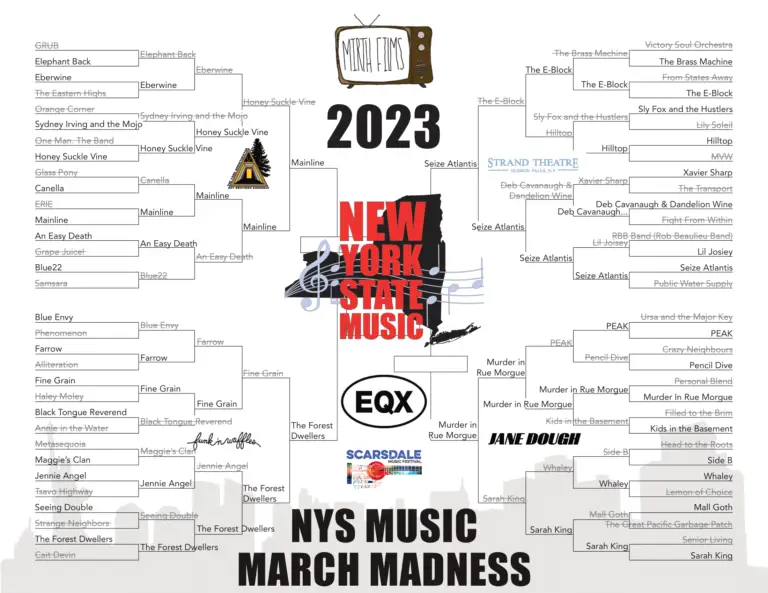 For the past 8 years, this annual competition has been shining a spotlight on the talented artists and musicians from across the Empire State. This year's competition is the biggest and best yet, with a lineup of diverse genres and highly skilled performers. March Madness 2023 highlights 64 bands and artists you might not know, but should know, as these homegrown talents are making waves through the New York State. Check out Round 4 here.
Enter your email address, get to know the bands, and vote for your favorites below!
Yard Amphitheater Region Winner
Mainline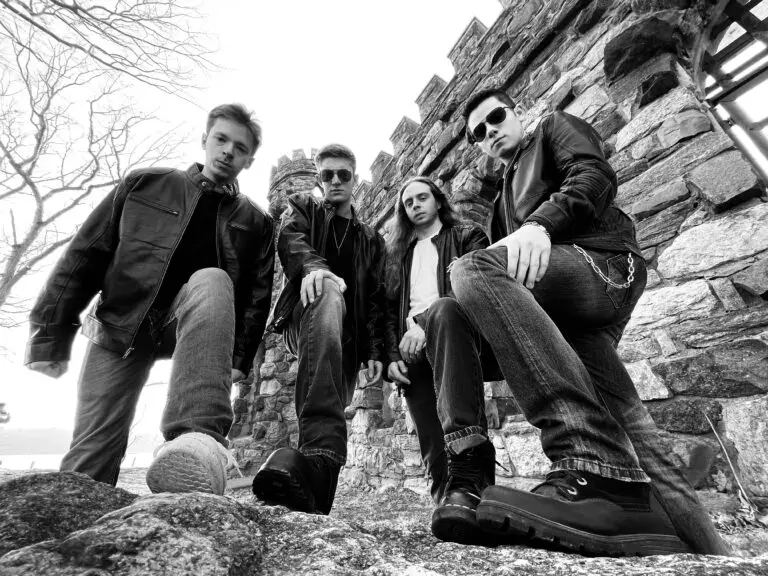 Mainline officially hit the scene at the end of 2019 when Anthony Schettino (Bass), Johnny Iodice (Lead Singer & Guitar), Mason Servedio (Drums), and Devin Reck (Guitar) released their debut single "Open Fire" which eventually led to the self-titled EP that came out in February of 2020. Their album "The Unholy Idol" has garnered up over 80,000+ streams across platforms, and has gotten worldwide attention. The current lineup since 2022 now includes Ryan Hartell on guitar, replacing Devin Reck. As of November 2022, the band released their most recent single "In Nothing We Trust" everywhere on streaming. You can find Mainline on April 15 at The Chance Theater.
Straight from the band:
"We are just excited to have been asked to be part of this year's March Madness competition, and now to make it into the final four! It's been a great way to engage with our own fans, also to promote ourselves and everyone involved. Thank you to everyone who has been voting!"

Mainline
Funk n Waffles Region Winner
The Forest Dwellers
The Forest Dwellers are a reggae-infused folk/ indie group based out of Rochester, NY that plays universal medicine music. The band blends melodic music with incredible vocal harmonies. Stemming from different styles and genres, The Forest Dwellers fuse them into a new take on a familiar sound all its own. Listen to their song "Open Road" here. The Forest Dwellers are playing Sterling Folkfest in Sterling, NY dates May 25th- 29th. As well as The Family Hoedown at the G Lodge in Hannibal, NY dates June 9th-11th. You can also catch them playing every Wednesday in June at Abilene Bar and Lounge in Rochester as part of their first residency.
Straight from the band:
"We're very excited to have made it into the final four of the NYS Music March Madness! We didn't anticipate it happening but we're just incredibly grateful for all the support. Over the last 5 and a half years we've had the pleasure to play music over the greater NYS region, and we hope to receive more opportunities to continue doing what we love. Thanks to NYS Music Magazine, the sponsors, venues and all the contributing bands. Much Love."

The Forest Dwellers
Jane Dough Region Winner
Murder in Rue Morgue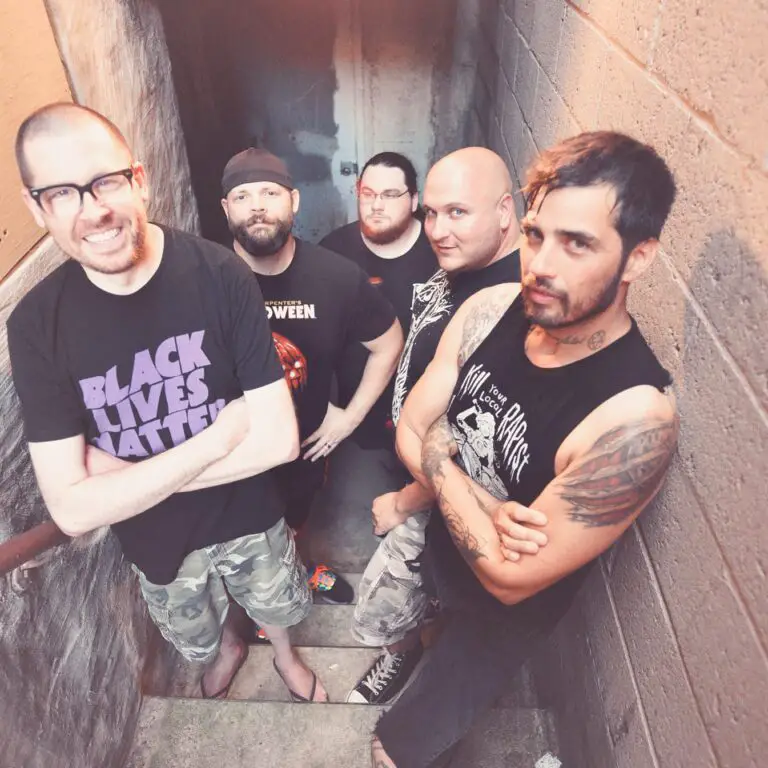 Murder in Rue Morgue is CJ Carr, John Wolff, Matt Biss, and Dan Ouimette, hailing from the hometown of Manowar, and Level 7 in Auburn. The band is highly influenced by melodic death metal, such as In Flames, Killswitch Engage, and Times of Grace. The band is a group of hardworking musicians who leave it all up on the stage giving the best show every time. On the news front, Murder in Rue Morgue are representing the 315 metal scene, and are soon releasing their brand new single and music video for "Blood Song". Listen to their 2019 album Endless Cycles here.
Straight from the band:
"Throughout New York there are tons of incredible bands and it is an honor to be part of this bracket! We are excited to see all the scene coming together and supporting each other! Together we flourish!  Every week that has gone by we've listened to so many new artists and did some deep dives and research on our opponents. Genuinely incredible. We are also very excited about the possibility of playing at new venues in the state, many places we haven't heard of.

We are grateful to be here, we are driven to keep going, and we respect and love all these wonderful musicians from all over New York State! "

Murder in Rue Morgue
Strand Theatre Hudson Falls Region Winner
Seize Atlantis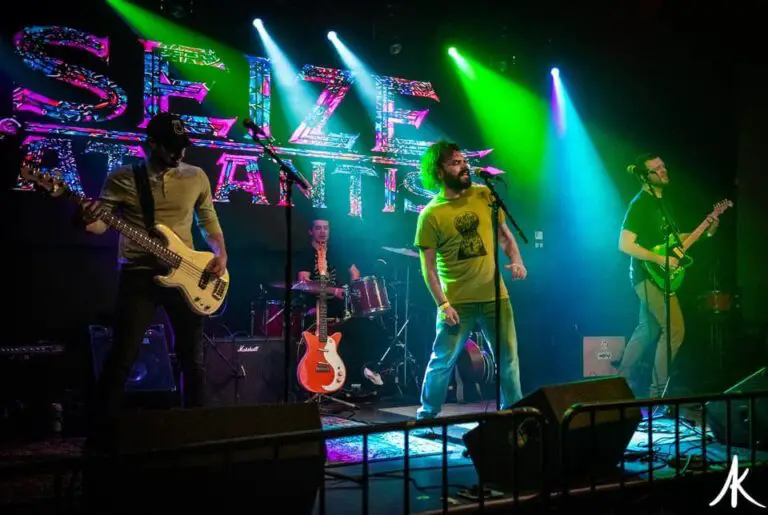 Seize Atlantis has a unique, tight sound fueled by punchy bass, hard-driving percussion, melodic lead guitar, and pronounced moody vocals with meaningful lyrics, a truly dynamic range of soft to heavy Alternative Rock. Formed in 2019 out of Glens Falls, Seize Atlantis is a four-piece band most closely influenced by bands such as Red Hot Chili Peppers and Pearl Jam, providing their own spin on a variety of covers from classic rock to modern pop in addition to their own original music.
Catch them this Friday and Saturday at Scally's Roadside Bar and Grill in Hudson Falls NY and Pauly's Hotel in Albany, respectively.
Straight from the band:
"We couldn't be more grateful and excited to have reached the Final Four of NYS Music March Madness! We've been up against some truly amazing and talented bands, and this competition has shown a light on how many quality performers there are in New York. We couldn't be more proud to be a part of this state's independent music scene! We look forward to competing with some legitimate powerhouses this round, and even if we don't win we will continue to support and collaborate with as many other independent artists and prestigious venues as possible. We also can't wait to release our new EP this summer!"

Seize Atlantis
NYS Music has partnered with these great businesses across New York State to highlight the 64 up and coming bands and artists of NYS Music March Madness.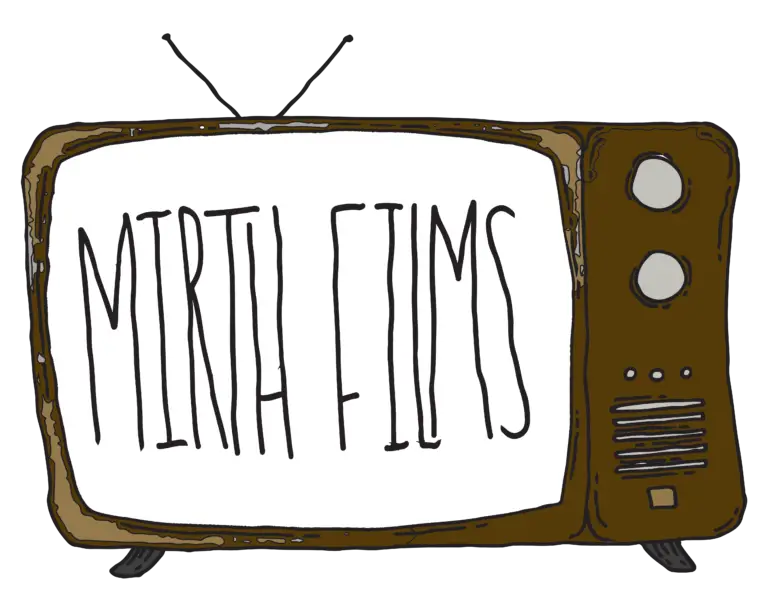 The finalists of of each region will be rewarded with a collection of prizes worth $3000. Partners for NYS Music's March Madness 2023 include Mirth Films from Albany, a music news/entertainment outlet that specializes in original video content and live streaming, with news coverage ranging across the whole country, who will provide a professional multi-camera recording session at a prestigious venue in Albany for the winning band, premiering exclusively on Mirth Films.
Additionally, one finalist will earn a spot on the lineup for the Scarsdale Music Festival, held on June 3, 2023.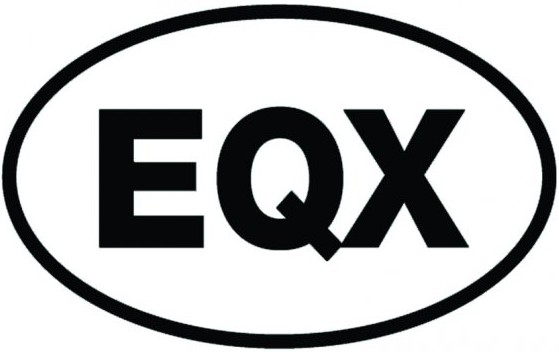 WEQX is a radio station in Manchester, VT. They're are completely independently owned and operated, always have been, since 1984. This station exists out of a love for music, a love for radio, and the commitment to always giving their listeners the best of the best.