Back in 2012, Alt-J somewhat quietly released their debut album, An Awesome Wave. The Leeds, UK band officially released the LP (on Infectious Records) in May of that year, just after finishing a run of shows supporting fellow British indie-rockers, Wild Beasts. Alt-J would spend the rest of 2012 on the European festival circuit, supporting bands like Grouplove and Bloc Party, and playing tons of local shows across the UK.
Alt-J's first US shows also came in 2012, at the incredibly intimate Glasslands and Mercury Lounge venues in New York City. This pattern drastically changed in November of 2012 when Alt-J was awarded the coveted Mercury Prize, given to the best album released in the UK by a British or Irish artist.
Fast forward less than one year from the shows at Glasslands and Mercury Lounge (roughly 200-person capacity local venues), Alt-J found themselves headlining Hammerstein Ballroom in Manhattan in front of over 3,500 fans. The world tour that spanned much of 2013 catapulted Alt-J into legendary indie rock status, where they remain today over a decade later.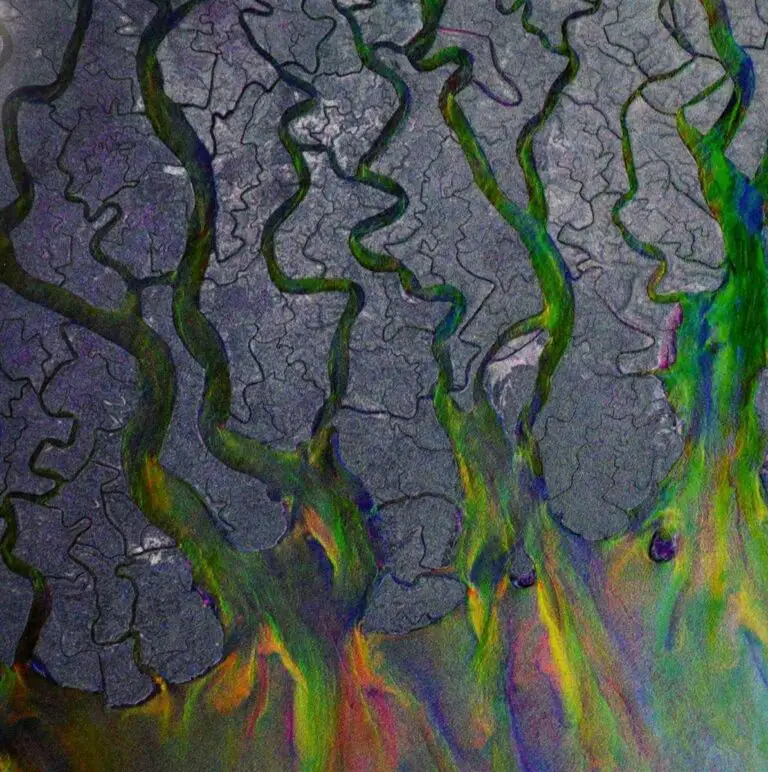 While the prestige of the Mercury Prize is sure to garnish fresh attention for a new band, it was hardly the only reason Alt-J saw so much success early on. The band spent nearly five years working on the album, after meeting at Leeds University in 2007. The time and dedication the band put into their beloved project culminated in a truly unique and fresh take on indie rock. The genre had already been a little over 10 years old at the time and was in need of an evolution.
The music on An Awesome Wave was a diverse blend of psychedelic rock and melodic storytelling, with deliberately sparse arrangements giving all the different layers wide spacing in the mix. The percussions feel as if a different set of elements were used for each song, cohesively tied together with frontman Joe Newman's unique voice and vocal delivery. Different parts of the album feel rooted in various past eras of folk and rock music, all crafted with a modern focus on production and presentation. It feels almost "stripped back" in ways, while creating a thunderous atmosphere with very few layers. It is almost impossible to find any band or album that compares to Alt-J on An Awesome Wave; the prime reason the band took off once the world was able to get their hands on the record.
Earlier this month, Alt-J set out on a short run of shows to celebrate a decade of An Awesome Wave. The tour kicked off with two nights at Brooklyn's historic Kings Theatre in Flatbush, the perfect venue in NYC for such a show. After the renovations, Kings Theatre has become one of the premier concert venues in NYC; boasting pristine audio production in a stunning setting. The songs from An Awesome Wave thrived in the cavernous, sold-out theater backed by a dynamic visual production and an audience singing along to the entire record. Alt-J played An Awesome Wave in order to start the show, followed by a short set of songs from all three of their subsequent releases.
Hearing An Awesome Wave at Kings Theatre transported me right back to when I first saw Alt-J at Hammerstein Ballroom in 2013. I took my Dad to that show, a die hard Yes fan, promising him that this new band was somewhat of a modern Yes with their blend of prog and folk. We were both left stunned after that show. I'll never forget hearing those thick and evil chords from "Fitzpleasure" live for the first time, dropping into them with a trippy, ascending light pattern in the back of the stage. I had listened to the album a few times by then, but the live presentation of that song in particular elevated how I would hear An Awesome Wave forever. I anticipated this same moment of the show for weeks leading up to Kings Theatre. Joe Newman sang the cryptic lyrics at the top of the song, "In your snatch fitzpleasure, broom-shaped pleasure" and when the synths dropped a chill ran down my spine and my whole body moved along to the rhythm of that song. A decade of listening to that song did nothing to dull the feeling of hearing it live again.
Alt-J have a few more An Awesome Wave anniversary dates this month, with three nights at The Wiltern in LA followed by two nights at the Fox Theater in Oakland. After that, the band heads to Australia for an extensive tour around the country before a final run of shows in Europe and the UK. Head over to their website for the full tour itinerary, and check out the rest of the photo gallery from night two at Kings Theatre last week below.