Elliott Landy, a legendary Rock and Roll photographer, has launched a campaign to help his second book, The Band Photographs: Volume Two, based on Woodstock based The Band, get published. His first book, The Band Photographs, 1968-1969, was published in 2015. Landy became a rock group photographer in their early days in the late 60s, and much of his work has yet to be seen by the public.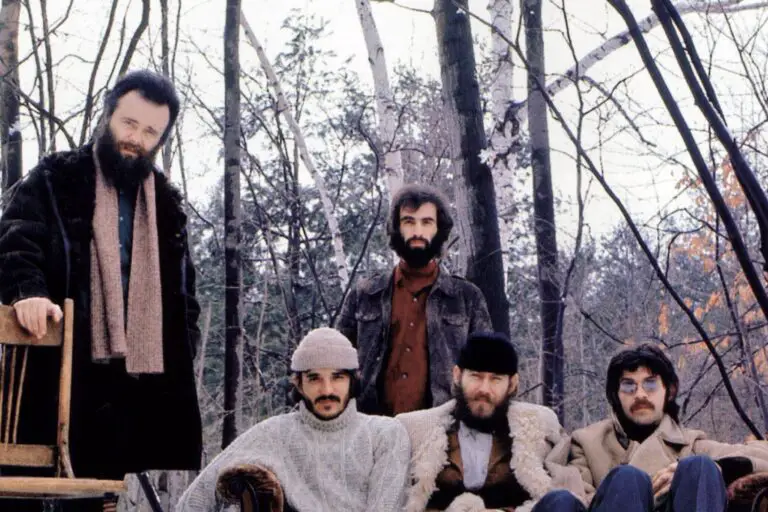 The Band originated in Woodstock, and Elliott Landy was the official photographer for the Woodstock Festival in 1969. Much of his work there on display in his first book. Because of his photographs, audiences now have a glimpse into the time period of 1960s Woodstock. Artists he has photographed include Van Morrison and The Band's Bob Dylan, pieces that have made the covers of the Nashville Skyline and Moondance, respectively. Having had his work published in major magazines and publications, The Band Photographs, 1968-1969 was published in 2015, with the help of Kickstarter.
Landy said, "I was the only photographer who had access to The Band during that period while living in Woodstock, N.Y. Because we were friends I had the freedom to hang out and take whatever pictures I wanted. I shot more than 10,000 frames of film of The Band during this period. Of these, fewer than 25 had been published prior to my 2015 book, The Band Photographs 1968-1969, which contained 200 photographs—most of which had never been published before."
Landy hopes his photographs will help audiences understand who The Band is as people and individuals, not just performers.
"These were people who lived with each other, shared on-the-road experiences with each other for over seven years, and they hadn't lost any of their basic humanity – they were still kind and nice to everyone," Landy said.
Even years after The Band's breakup after founding member Rick Danko's death, the group is still an influential figure in Rock and Roll history. They have been subject to a number of articles, essays, and books. Along with The Band's music itself, Landy's photography helps bring the group to life.
Volume Two of The Band Photographs allows Landy to showcase his work that didn't make it in volume one.
Landy added, "So after this volume two is finished, I'll see what is left. After all, I did take over 10,000 photographs and I suspect there are other good ones that I just haven't taken notice of… So we'll see what comes after this if anything regarding the band photographs."
I have developed a way of animating these photographs in my own software which will allow users to play them synchronously with any music they chose including the band's music of course. So perhaps that will be the next iteration of these photographs.

Because of the unfettered access I had as a friend, the photographs bring us into their lives from the mundane chores of grocery shopping to the fun of playing football in the backyard to the sublime moments of creation in the studio and onstage. You will be transported back to their homes in Woodstock and invited to gather on Levon's bed as they discuss lyrics for who knows, "Rag Mama Rag" or maybe "King Harvest."
Landy's campaign went live on Feb. 7, 2023. A little over three weeks are left in the campaign, ending on April 8. Signed editions, limited edition prints, lithos and more are being offered to pledges. The same size as volume one, it will be a great companion to the first book or your favorite vinyl records by The Band.