San Francisco-based guitarist and composer Bill Orcutt will return to Brooklyn's Roulette to present his latest project, an all-electric Guitar Quartet, performing the music from his critically-acclaimed 2022 LP, Music for Four Guitars on Monday, March 27 at 8 pm.
One of today's most innovative guitarists and composers, Orcutt will join forces with three other renowned experimentally-minded players – Wendy Eisenberg, Ava Mendoza and Shane Parish – to present this music in an expanded format combining Orcutt's intricate compositions with no-holds-barred improvisation.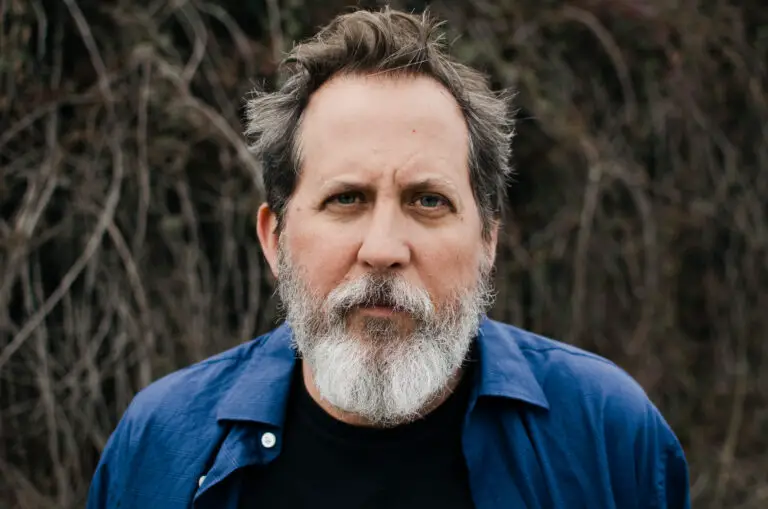 Orcutt is the former guitarist and founder of the notorious 90's group Harry Pussy.  His sound is a stuttered reimagining of blues guitar, one weaving looping melodic lines and angular attack into a dense, fissured landscape of American primitivism, outsider jazz, and a stripped-down re-envisioning of the possibilities of the guitar. Whether he's playing his decrepit Kay acoustic or gutted electric Telecaster (both stripped of two of their strings, as has been Orcutt's custom since 1985), Orcutt's jagged sound is utterly unique and instantly recognizable, compared with equal frequency to avant-garde composers and rural bluesmen. The New York Times has called him a "powerful musician… a go-for-broke guitar improviser," and described his sound as "articulated sprays of arpeggiated chords and dissonance."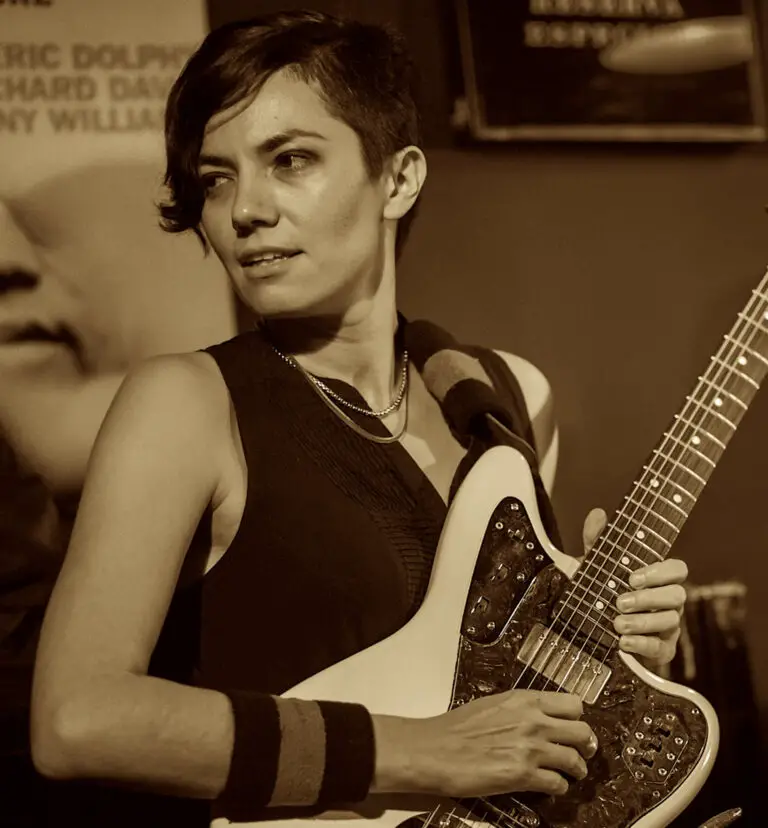 With Music for Four Guitars, Orcutt created 14 brief pieces built upon tiny minimalist phrases which expand into dense tapestries of sound and mood.  His sound marries the collective guitar punch of the minimalist guitar orchestras work of No Wave pioneers Glenn Branca and Rhys Chatham with the knotty Delta psychedelia of Trout Mask Replica-era Captain Beefheart.
While Orcutt played all four guitars on the album, he is presenting the expanded version at Roulette with the assistance of three of the most talked-about players on the alternative guitar scene – Ava Mendoza, Wendy Eisenberg and Shane Parish 
Mendoza is a guitarist, singer/songwriter, composer and bandleader based in Brooklyn who leads the globe-trotting avant-rock trio Unnatural Ways, works in a duo with former Can vocalist Malcolm Mooney, and records and performs in a variety of contexts. She is a first-call session musician who has worked with bandleaders including William Hooker, Nels Cline, Nate Wooley, and William Parker. Her knotty, dynamic, yet intricately melodic playing style mixes rock, jazz, metal, and funk with years of classical and improvisational training. 
Wendy Eisenberg is an improviser and songwriter who uses guitar, pedals, the tenor banjo, the computer, the synthesizer and the voice. Their work spans genres, from jazz to noise to avant-rock to delicate songs in performances spanning from international festivals to intimate basements. Though often working solo as both a songwriter and improviser, with acclaimed releases on Tzadik, VDSQ, Out of your Head and Garden Portal, they also perform in the rock band Editrix, and in endless other combinations of their heroes and peers including Allison Miller, Carla Kihlstedt, John Zorn, Billy Martin, and Caroline Davis.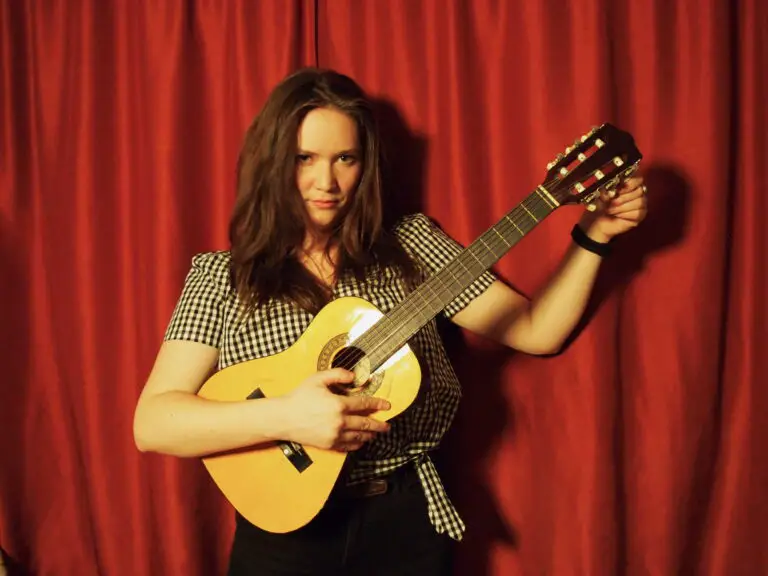 Athens, Georgia-based guitarist/songwriter Shane Parish is a self-taught musician who communicates through emotion, unexpected melodicism, technical whimsy, a nuanced sense of form, and rich timbral variety, simultaneously drawing from the guitar's history and aiming for its future.  Avant Music News described Parish as "one of the most consistently innovative finger-picking acoustic guitarists in a generation." In 2016, he was recognized for his solo acoustic efforts by composer John Zorn, who issued the album Undertaker Please Drive Slow on Tzadik Records, hailing it as "a remarkable and soulful acoustic solo project that digs deep into Appalachian roots… At times reminiscent of John Fahey and Robbie Basho, at times of John Cage and Morton Feldman."  Parish has self-released numerous recordings of folk interpretations in the years since Undertaker.
For tickets and information, visit the event site here.