Multi-platinum headliners Avenged Sevenfold announce the release of their new single, their first since 2016, titled "Nobody," as well as a show at Madison Square Garden on June 23.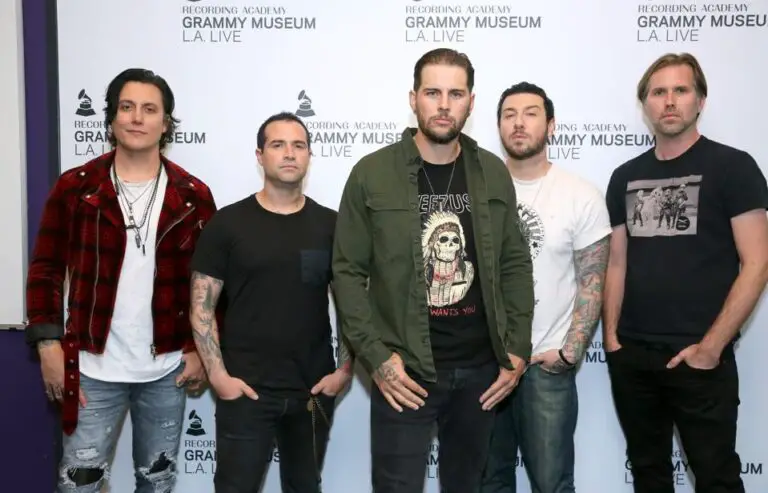 To date, Avenged Sevenfold has sold over 10 million albums worldwide and earned two consecutive No. 1 albums on Billboard's Top 200 Albums chart as well as multiple No. 1 singles on rock radio. They have garnered over a billion video views and a billion-plus Spotify streams. Their new track "Nobody" is the band's first official music release since their 2016 album, The Stage, delivering nearly six minutes of twists and turns, leaning in on the sense of discomfort before letting go.
The official video for the track, directed by Chris Hopewell, is beautifully crafted in stop-motion style, unfolding like a short film. It takes the viewer through the exploration of life and death, love and war, and follows the main character through an existential crisis. The band teased the single through an elaborate and mysterious digital scavenger hunt with puzzles, ciphers, images, and blog posts all written by Chat GPT, DALL-E 2, and AI voice modifiers, leading fans to a website for more challenges, eventually "unlocking" the single on release day.
Their new record Life Is But a Dream was recorded over the last four years, drawing inspiration from Albert Camus' classic 1942 novella, The Stranger, due June 2. Avenged Sevenfold is supporting the release with two shows this summer- one at the Kia Forum in Los Angeles, CA, on June 9 and the other at Madison Square Garden on June 23. Tickets go on sale this Friday, March 17, with more information available here.
On top of that, they have a number of festival dates scheduled, including a headline run Welcome to Rockville 2023 in Daytona Beach, Florida on May 19, and performances at the Sonic Temple Art and Music festival in Columbus, Ohio on May 26 and Aftershock 2023 in Sacramento, California on Oct. 5.