The Adirondack (ADK) Independence Music Festival is set to return for its seventh year this weekend from Friday, September 2 to Sunday, September 4.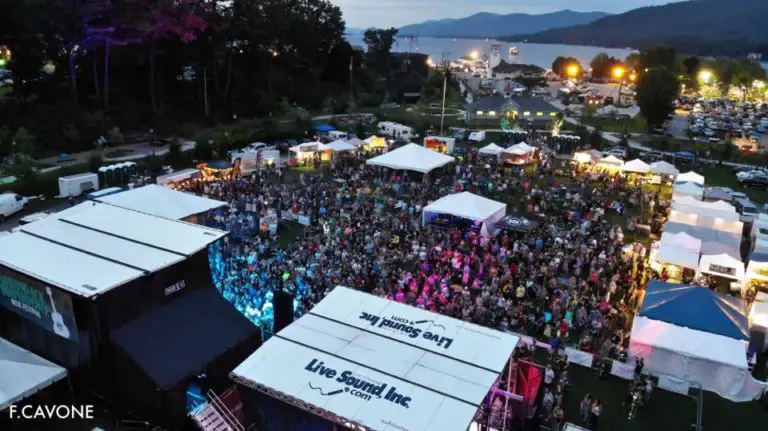 Taking place at the Charles R. Wood Festival Commons in Lake George, the event is headlined by moe., a Buffalo jam rock band whose 30+ year career includes spots opening for The Allman Brothers and The Who, as well as Pigeons Playing Ping Pong, a Maryland funk group. Pigeons Playing Ping Pong will close out Friday night with a two set performance and moe. will close out Saturday and Sunday night with a pair of two set performances of their own.
Other noteworthy performers at ADK Independence Music Festival include the Ryan Montbleau Band, Austin rock group White Denim, and Boston jam band Dopapod. Singer-songwriter Hayley Jane will perform as an "artist at large," appearing on stage with a number of different bands throughout the weekend.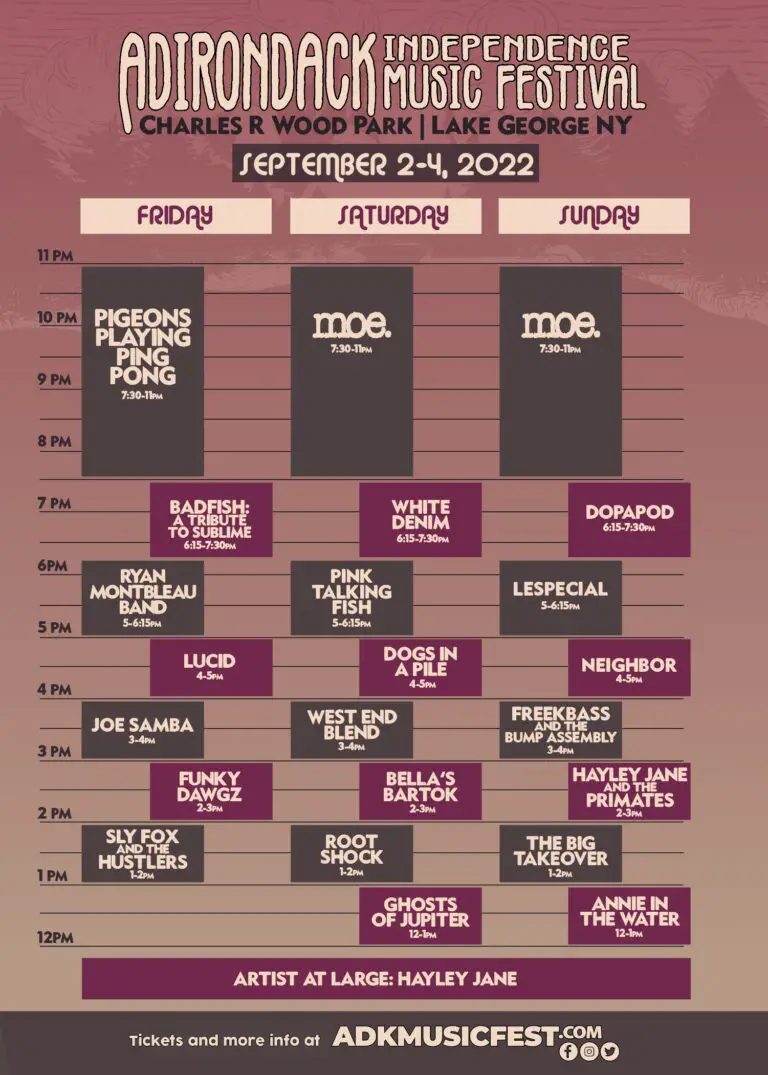 Gates at the Festival Commons will open at noon on Friday with music beginning at 1 p.m., while gates open at 11 a.m. Saturday and Sunday with music beginning at noon.
Along with music, the event will feature a variety of food and craft vendors for those attending. Information regarding tickets and more can be found on the Adirondack Independence Music Festival website.