This year's ADK Independence Music Festival lineup has been announced and features two big names that Upstate New Yorkers are quite familiar with. The Lake George festival will take place on Labor Day Weekend, Sept 3-5 with headliners moe. and Twiddle stepping up to the plate for the 2021 edition.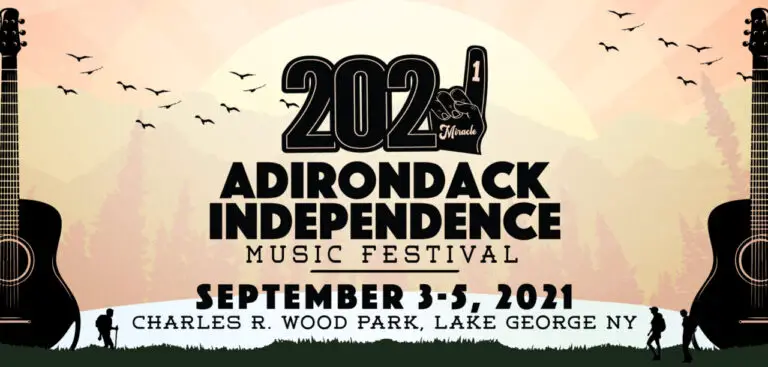 moe. will return to their moe.down Labor Day roots as they play four sets over two nights with Twiddle performing two headlining sets of their own. All ADK Music Fest performances will be located at the Charles R. Wood Festival Commons in the heart of Lake George Village, across the street from the lake.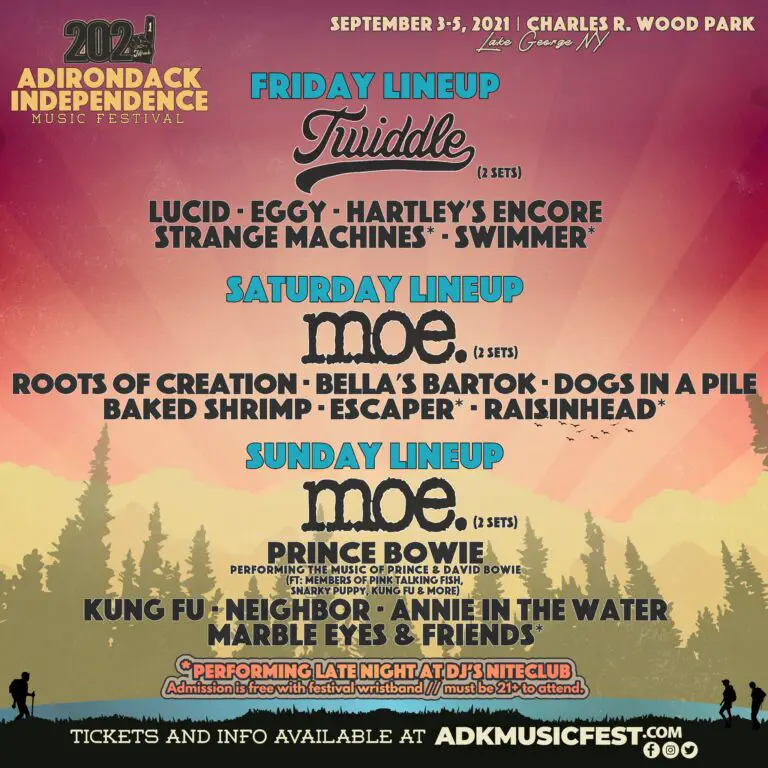 There will be a special tribute to Prince and David Bowie performed by Prince Bowie featuring members of Pink Talking Fish, Snarky Puppy, Kung Fu and much more.  The lineup also features sets from Roots of Creation, Kung Fu, Lucid, Bella's Bartok, Eggy, Neighbor, Dogs In A Pile, Annie in the Water, Baked Shrimp, and Hartley's Encore. 
The ADK Music Festival will have a selection of beer and wine, a full bar, food vendors, and merchandise for sale, all available for purchase after entry. As well a great view of the Lake George fireworks on Saturday evening.  
Shows will begin at 2 pm on Friday and 12:30 pm on Saturday and Sunday and run until 11 pm each night. The event is open to attendees of all ages and children 12 and under are free. VIP tickets include admission to all 3 days of the festival, a meal each day, half priced adult beverages, $2 waters / soft drinks, a private viewing area (with private bars), and access to private bathrooms.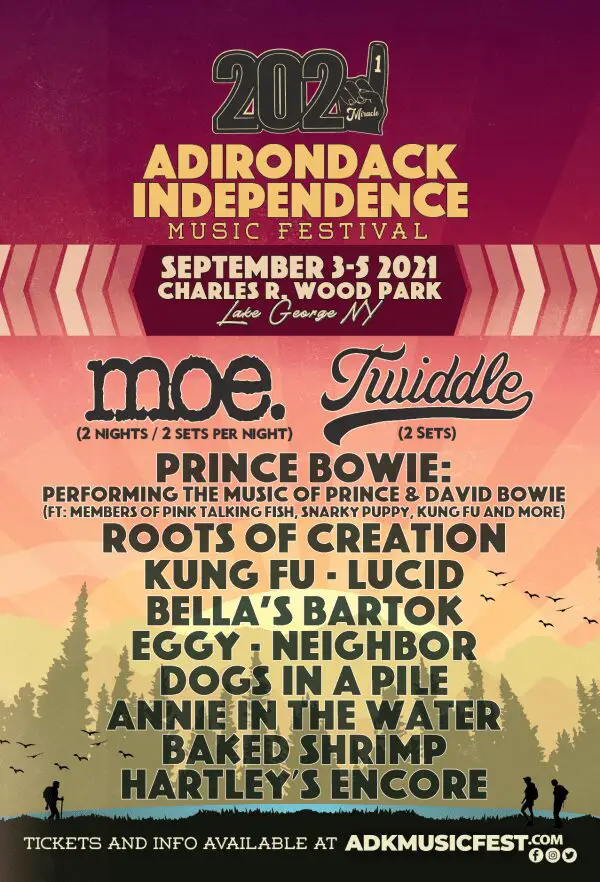 3-Day General Admission tickets and a limited number of VIP tickets are on sale now for the 2021 Adirondack Independence Music Festival. To learn more and get tickets, visit the ADK Music Fest official website.