Sci-fi Middle Eastern fusion prog rockers Consider the Source announced their fall "Maxx Power Tour" and released a cover video of Opeth's "Death Whispered a Lullaby".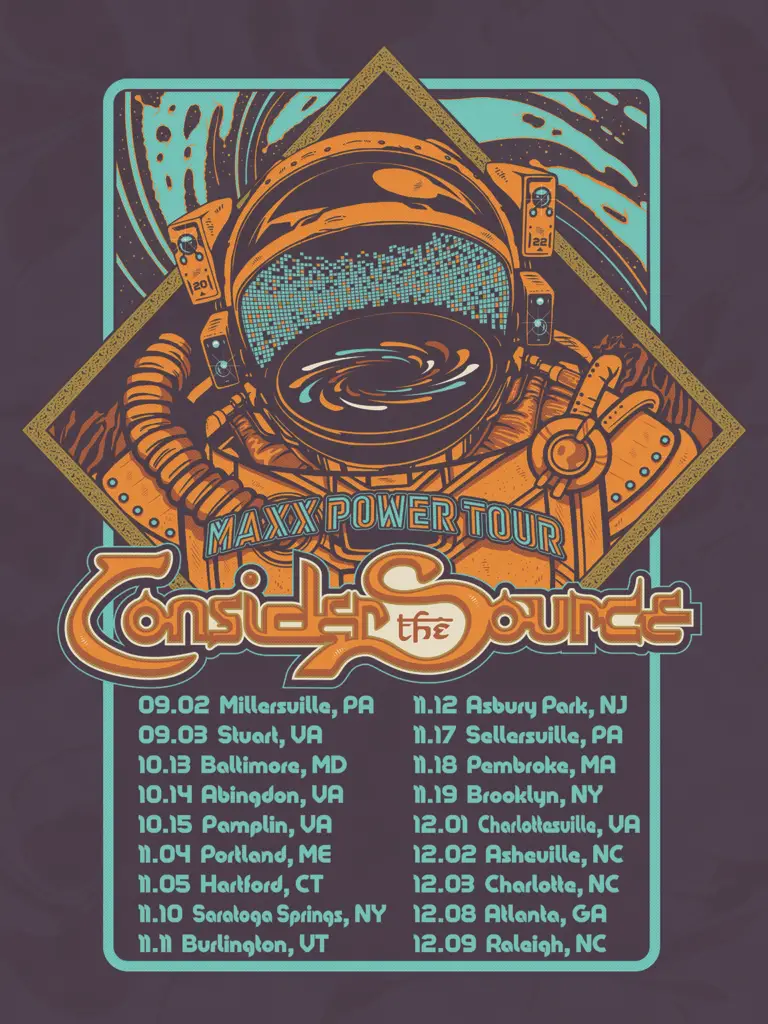 Consider the Source is a Sci-fi fusion trio blends progressive rock and improvisatory jazz, soaked in Indian and Middle Eastern styles. Their latest electric album, You Are Literally a Metaphor, reaches a peak of their fifteen-year musical journey. It includes he same fury and dazzling virtuosity of their previous work, Metaphor is also a portrait of three musicians reaching new levels of maturity.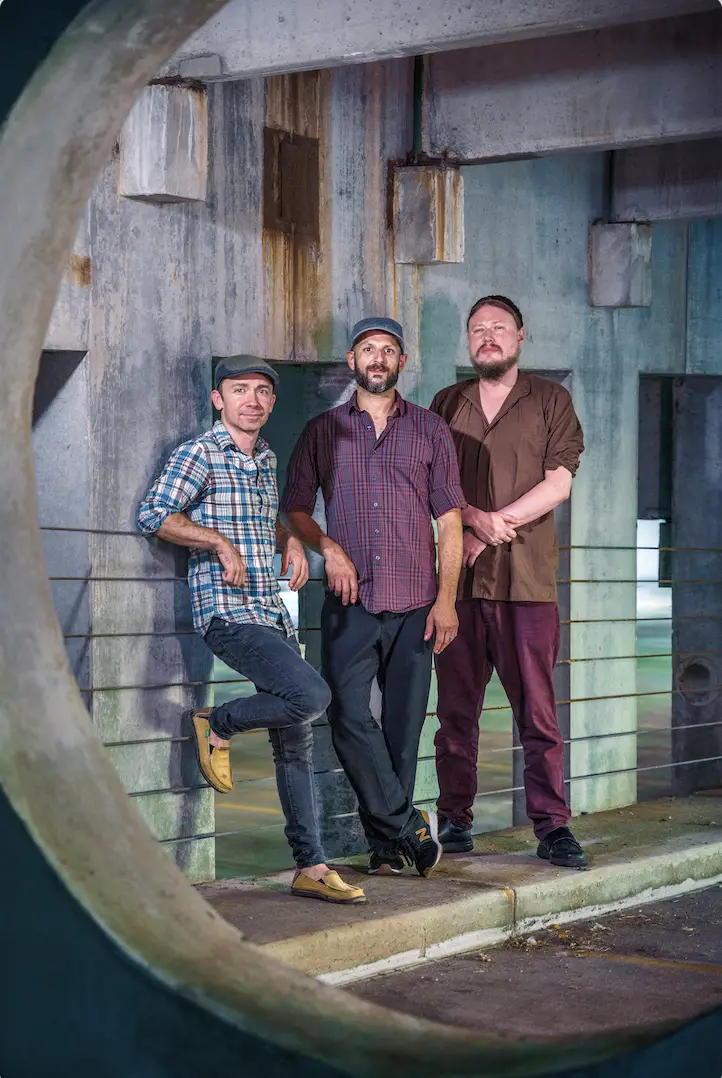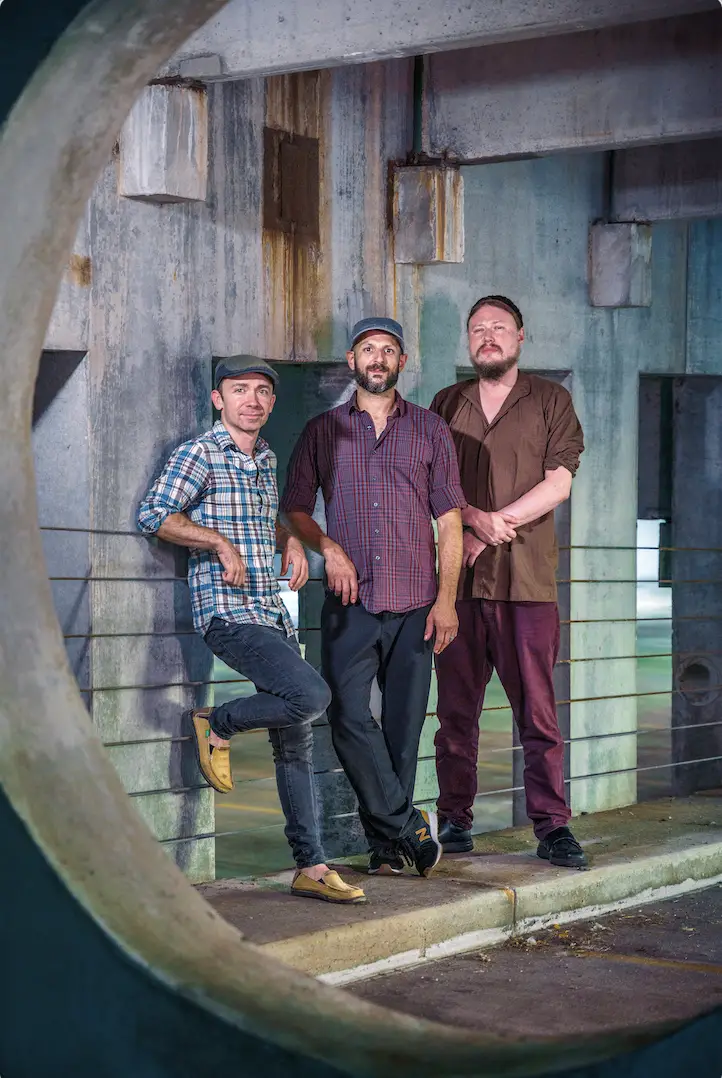 The "Maxx Power Tour" will be their return to a fully electric performance since they performed a hybrid acoustic electric tour with their "Hybrid Vol. 1: Such As A Mule". From the bluesy swing of "When You've Loved and Lost Like Frankie Has" to the ethereal electro-synths of "Sketches From a Blind Man", they continue to infuse minimalist pop, progressive metal, and freewheeling improvisation in their omnivorous musicality.
Three of Metaphor's nine songs are Eastern European traditionals. Bassist John Ferrara's new Taurus bass pedals and guitarist Gabriel Marin's new custom Vigier double-neck guitar add new dimensions to the band's already diverse sound.
As for their new cover music video, Opeth is one of the few bands who influenced the three of Consider the Source individually during our adolescent years and later collectively as a group.
They write extended compositions that are emotionally dark and brilliantly tie together sections of extreme heaviness with mellow acoustic passages. Their top-notch production, tight rhythms and catchy melodies have become something we strive for in our own original music. We've wanted to cover one of their songs for a long time but couldn't pick just one favorite. We hope you enjoy our interpretation of "Death Whispered A Lullaby" with a couple of our favorite riffs added in at the end from "Closure" and "Deliverance".

Consider the Source
FULL SCHEDULE:
09.02  Millersville, PA – Phantom Power *
09.03  Stuart, VA – Front Porch Fest
10.13  Baltimore, MD – The 8×10 **
10.14  Abingdon, VA – Between the Vines
10.15  Pamplin, VA – Fly High CROPtober Fest
11.04  Portland, ME – Bayside Bowl
11.05  Hartford, CT – Arch Street Tavern ***
11.10  Saratoga Springs, NY – Putnam Place
11.11  Burlington, VT – Nectar's
11.12  Asbury Park, NJ – Wonder Bar ****
11.17  Sellersville, PA – Sellersville Theater *
11.18  Pembroke, MA – Soundcheck Studios *****
11.19  Brooklyn, NY – Brooklyn Made ****
12.01  Charlottesville, VA – The Southern
12.02  Asheville, NC – Asheville Music Hall
12.03  Charlotte, NC – Heist Brewery and Barrel Arts
12.08  Atlanta, GA – Smith's Olde Bar
12.09  Raleigh, NC – The Pour House Music Hall
* w/ Chestnut Grove
** w/ Seven Teller
*** w/ The Mushroom Cloud
**** w/ Baked Shrimp
***** w/ Bella's Bartok