Remember Jones has released a new single, "love will return" featuring The Horn Section.
The newest track promoting his new album HAHA BITCH! slated for July 8 release, features co-writing from Levy Okun and production from AGM3, a duo composed of Andrew Greacen and Max McKee.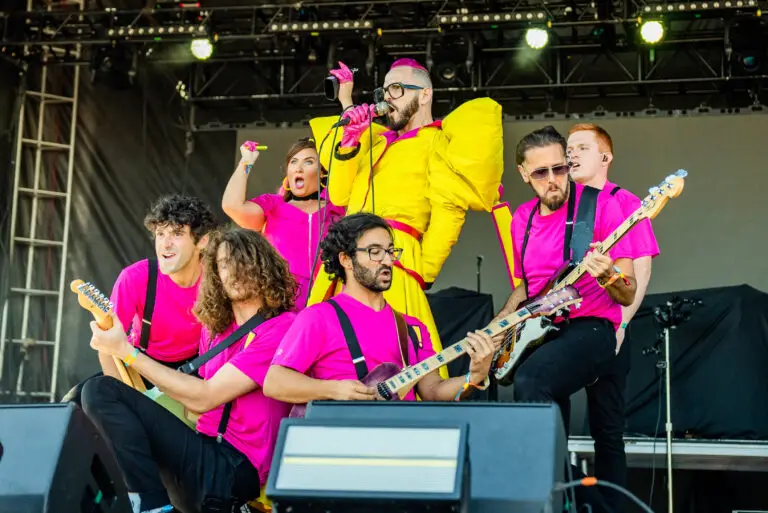 A simple dance pop song, "love will return" focuses on moving past personal hardship in aim of finding success and joy in the future with light, spacy verses contrasting loud, funky hooks. "Living in a bubble, it all seems like trouble, you just gotta think free," Jones sings during the first pre-chorus.
Remember Jones' vocal talents are on display with this track, flashing hints of Michael Jackson along the way.
The track's premier source of flare comes from the aptly named Horn Section on well, horns. Their presence on the final two choruses amplifies the already funky song, only building its optimistic energy until reaching a conclusion.
"love will return" precedes a busy upcoming summer for Remember Jones. The release of HAHA BITCH! will also be supported by his first ever Summer Slay! Festival at the Stone Pony in Asbury Park, NJ on July 9. Also serving as a birthday celebration for Jones, a New Jersey native, it is one of many nationwide stops for his ongoing won't you be my hater? TOUR.
Other acts of the festival include Quincy Mumford's Lifted Laboratory, a long time collaborator with Jones, as well as Tor Miller, Zoe Sparks, and Levy Okun.
The event will be hosted by drag queens Jolina Jasmine, Miss Paradise of 2016 & 2021, as well as Tastie and Morrigan von Haunt, hosts of drag nights at Georgie's Bar in Asbury Park. The three will also have performances of their own during the festival.
The event will include giveaways and audience-involved drag makeovers, and local restaurants Larry Cadillac & Mutiny BBQ will promote the festival with special menu items at their locations.