Vevo, the world's leading music video network, has announced Pusha T as the next artist in their Ctrl. series with performances of "Dreamin of the Past" and "Brambleton" from his critically-acclaimed album It's Almost Dry. Pusha T has previously worked with Vevo for a "Vevo Presents" performance in 2011. In 2018 he gave Vevo an exclusive interview focusing on the making of his Grammy-nominated album called, "How The Purple Tape Shaped Daytona."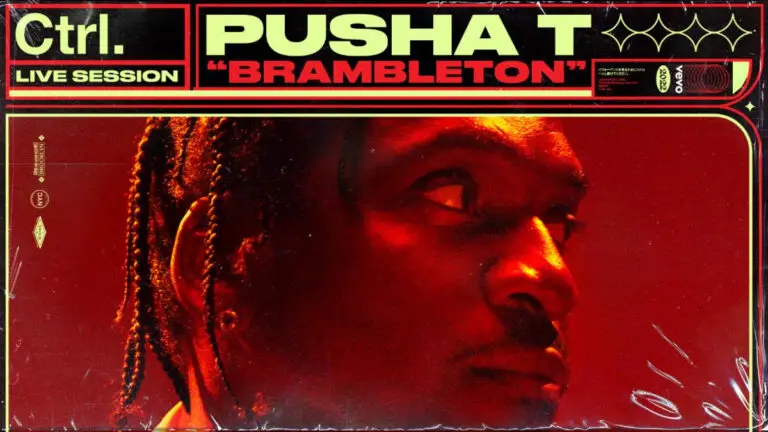 Vevo's Ctrl series highlights the work of hard-hitting, cutting-edge musicians making an impact in today's music scene – both emerging and established. These artists demand attention, and Vevo's Ctrl shines a deserving spotlight. Pusha T's performances follow sessions from Rick Ross, Common, Rapsody, Fat Joe, Jeezy, Jadakiss, Fabolous, A$AP Ferg and more.
It's Almost Dry arrives as the highly-anticipated follow up to 2018's highly touted Daytona. In a recent interview with Charlamagne The God, Pusha explained, "
I had the best of both worlds in regards to production and in regards to two people that actually understand who I am and they like two different things from me that I feel are both really great…this body of work is untouchable because it doesn't lean too heavy on either side…you get the whole spectrum. It's my most well-rounded body of work.
Sonically, this album was a change of pace for Pusha T. He experimented by combining his luxury rap style with contemporary melodies and flows, with features from Don Tolliver, Lil Uzi Vert and Kid Cudi. Nothwithstanding, It's Almost Dry still provided some of what made Daytona such an excellent album. Records like "Dreaming of the Past" — where Pusha T blends his eccentric drug kingpin persona with real life anecdotes — are now a staple of his discography and the Kanye West assisted song is one of the highlights of the album. Whereas "Brambleton" sees Pusha T get a bit more personal, with stories of his days in Virginia and addressing figures from his past.
We was out in Brambleton after Pooh got hit Club Entourage in that new drop six

– Pusha T
My brand is all about creating masterpieces," Pusha recently told Complex.
This is a legacy thing with me. This is all about being great. This is the realest real estate in hip-hop, and I'm the Martin Scorsese of it.