On a hot steamy summer night in Rochester the last place you want to be is stuffed into a packed Bug Jar. For the voracious music fans among us though, some shows are just too good to pass up, no matter the weather. So when L.A. via Bloomington quartet Frankie and the Witch Fingers made their long awaited return to the venue, enough souls made that music over comfort decision to fill the joint. Toronto's Hot Garbage and locals CD-ROM rounded out the fuzzed-out psychedelic bill.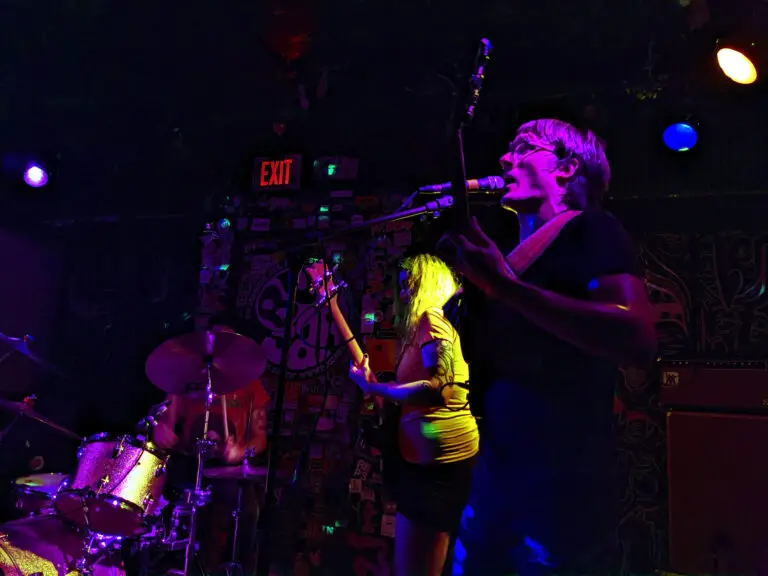 Frankie and the Witch Fingers took the stage for their set, did a quick long distance secret handshake thing, then launched into newer tune, "Empire." And launch they did. Into a firestorm of rocking goodness, with syncopated guitars and bass, intricate guitar leads, tribal rhythms, a little West African psychedelia and enough manic drum fills to excite the most jaded fan.
"Cocaine Dream" went full punk, "Pleasure" got funky with some fat popping bass action from Nicki Pickle, and "Realization" had lead guitarist Josh Menashe in straight shred territory. The band and crowd were slick and sweaty and ready for the meat of the set. A "Cavehead"/"MEPEM" combo went long and deep, whirling and winding and peaking and dropping, but always raging forward. Singer and guitarist Dylan Sizemore bounced and shook and vibrated, every note and rhythm coursing through his body. Pickle grooved on her bass sporting a huge "damn this is badass" grin on her face. Drummer Nick Aguilar directed the energy swell after swell, climaxing with a huge rhythmic closing section.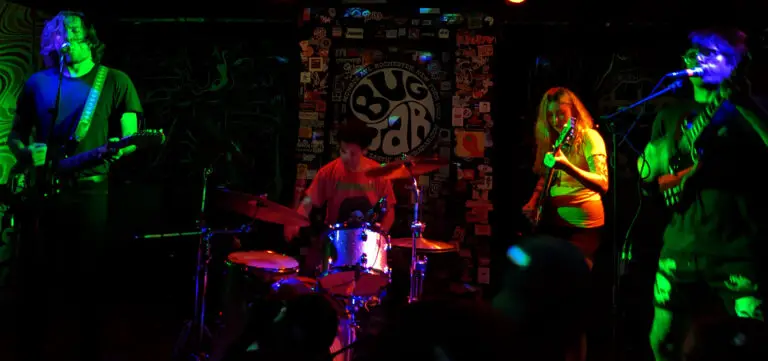 "Dracula Drug" continued the relentless assault. Slow downs in "Reaper" and "Work" were just fake outs to hit the crowd with surprise knockout hooks. By set's end both band and audience were ready to call the fight. Sweaty lumps of flesh filed outside to reorient and refresh.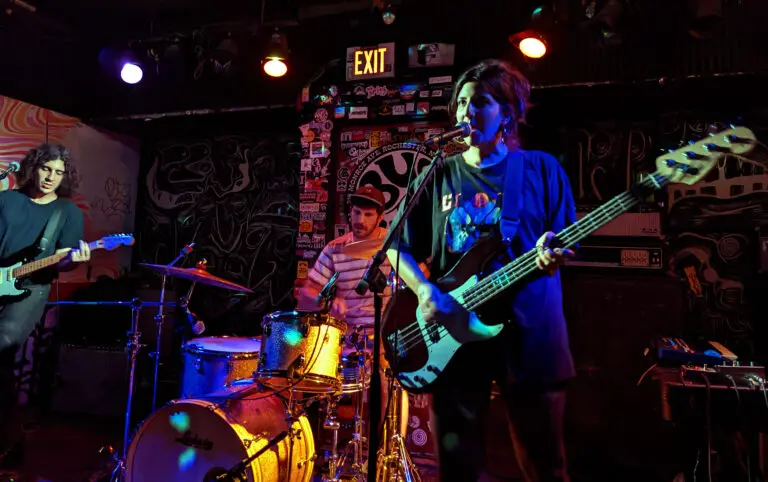 Toronto quartet Hot Garbage made their last appearance of their tour opening for the Witch Fingers. A bass-forward garage rock sound, everything blended together in a greasy mash. They took full control of the crowd. The keys, guitar and bass working the head and torso, kneading and pounding and sculpting. While drummer Mark Henein moved everything from the ass down, shaking and pulling like strings on a marionette. "Easy Believer," long and droning, featured a delicious bass line you could live inside for days. "Ride" a slow psychedelic march, closed the set, and set them on their way back home.
Rochester's psych rock band CD-ROM got the night off to fun start with lots of reverb and fuzzed out guitar and synths. Vocalist Jesse Amesmith made creative use of effects using her voice as an instrument, working on off and all around the stage while the keys and guitars and drums matched her moves. Zeppelin-worthy rock outs were met with time-shifting whirlwinds and high-energy punk ragers.