Peekskill Music Festival will kick off on Saturday, July 23, 2022 in Downtown Peekskill, from 4pm to 10pm. Seven Bands will perform live on two stages which is free and open to the public. In addition, there will be kids activities, food trucks, indoor and outdoor dining options at participating restaurants, arts, crafts and community vendors, and a wide selection of cold draft beer for purchase.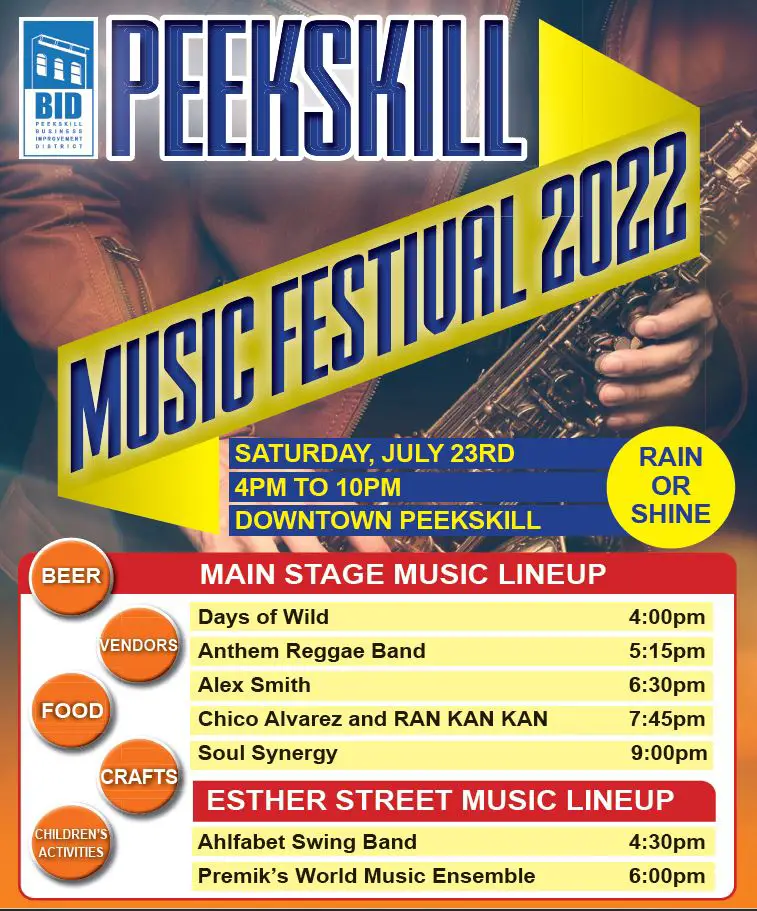 Downtown Peekskill today is Westchester's most vibrant downtown community, unique in its mixture of historic architecture, ethnic diversity, bustling nightlife, foodie hot-spots, and community of artists, craftsmen and entrepreneurs. Peekskill Music Festival is sponsored by The Peekskill Business Improvement District: The Peekskill Business Improvement District, which was founded in 1996 and works to promote the growth and development of downtown Peekskill as an attractive place to live and do business.
"We are so excited to have such an amazing music line-up and that we can invite such world class performers to Downtown Peekskill. It will be great to see residents and visitors dancing in the streets again and supporting our local business community."

Bill Powers
Peekskill Music Festival Lineup
Days of Wild at 4pm
Days of Wild is a combination of friends from different bands from around the tristate/New York City music scene. With an ever-changing lineup of musicians from around the world, DOW is renowned worldwide, and members are known for their skill, positivity, and dedication to funk.
Anthem Reggae Band at 5:15pm
Anthem Reggae Band comprised of talented musicians who all sing lead as well. Since uniting their efforts in 2000, the members of the group have captivated fans with their signature sound that has taken the music scene by storm. They has played with international reggae artists and has also been featured with Sister Carol on the Conan O'Brian show.
Alex Smith at 6:30pm
Alex Smith is a four-time Grammy-winning pianist, organist, composer, arranger, and educator. She is the keyboardist and arranger for Lady Gaga's jazz quintet. He will join a band on Hammond Organ, with Tony Jefferson on drums, Vanessa Perea on vocals, and Ron Affif on guitar.
Chico Alvarez and RAN KAN KAN at 7:45pm
Chico Alvarez will perform with his Latin dance band, Ran Kan Kan. Chico Alvarez is a multi-talented Afro-Cuban musician, radio host, and Latin Jazz USA lifetime achievement awardee. Born in Brooklyn, grew up in Cuba, and has performed as a singer throughout the New York tristate area for the last four decades. He has directed several bands and orchestras including his 10-piece conjunto, Mafímba.
Soul Synergy at 9pm
The Soul Synergy Collective is a five – eight member ensemble comprised of artists from unique bands from the Tri-State area. The ensemble has performed at the Inaugural Ball for President Barack Obama with Hugh Masekela and more. The music of Prince, Chaka, and Luther comes to life with the sounds of real R&B.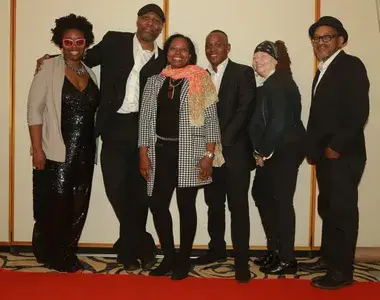 Ahlfabet Swing Band at 4:30pm on Esther Street
The Ahlfabet Jazz Band plays traditional swing jazz in the various stylings of artists. Their music is rooted in the Jazz tradition taking elements from Ragtime, Blues, Swing, Dixieland, and Be-Bop to get a unique blend of sounds.
Premik's World Music Ensemble at 6pm on Esther Street
Premik, a composer, recording artist, instructor and accomplished multi-instrumentalist performs on various flutes, soprano, alto and tenor saxophones, wind synthesizer and lap steel guitar. For the Peekskill Music Festival, the band will feature styles from classical to jazz to East/West fusion and lots in-between. Premik's World Music Ensemble consists of: Premik on axohones, flutes, wind synth; Steve Sandbergon piano; Anupam Shobakar on guitar; Michael O'Bria on bass, Patrick Carmichael on drums.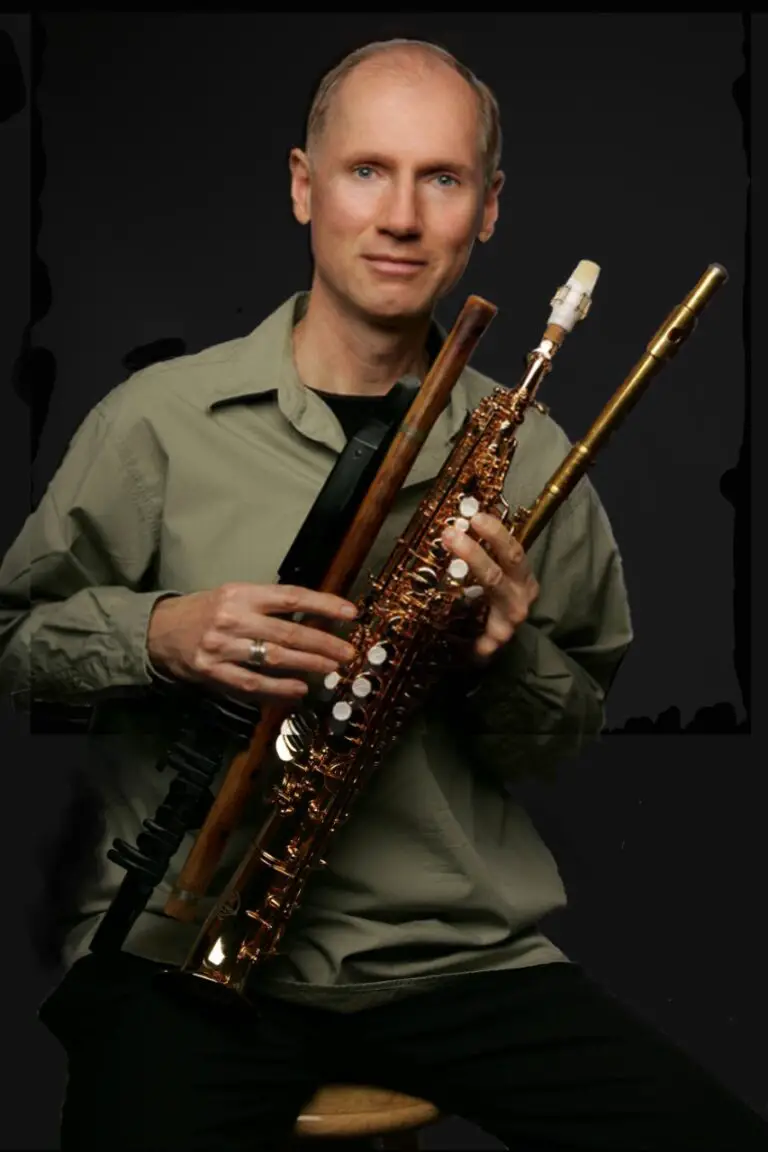 Parking is free at on-street meters and at metered spaces in surface lots and garages. And for more information about Peekskill Music Festival please visit www.discoverpeekskill.com.