The Deep In The Valley Music Festival in Red Hook has announced its lineup. The festival will be held on August 20 at From The Ground Brewery.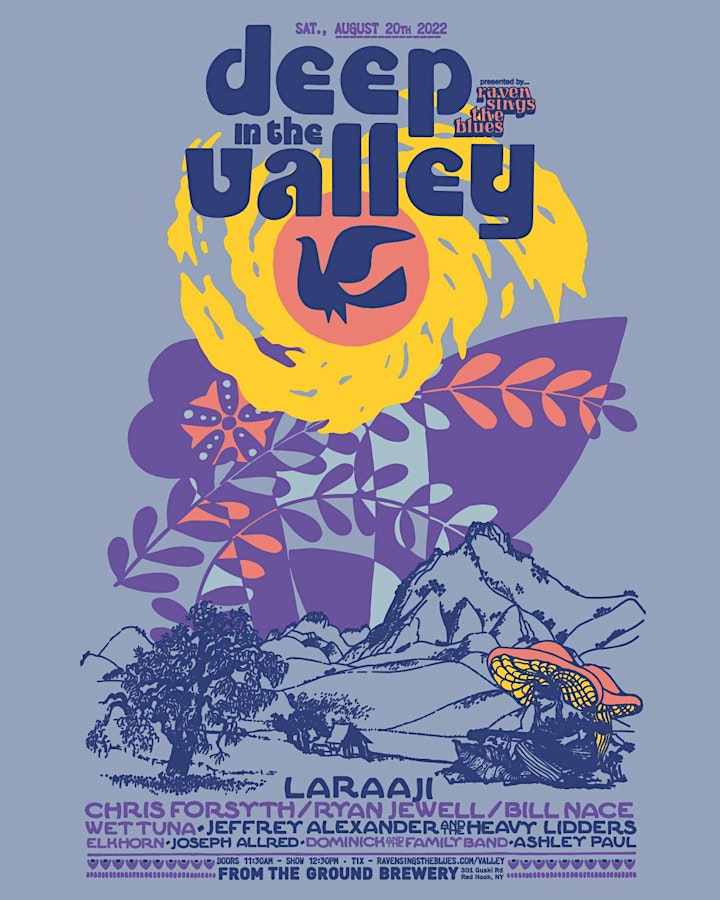 The festival is a one-day celebration of music featuring folk, psychedelic, experimental, jazz, and indie music, with local artists and more.
From The Ground Brewery is a New York State Farm Brewery that is committed to using New York State grown ingredients. It will be a beautiful backdrop for the day of music.
The lineup features a lot local and national artists. There are also a wide variety of genres going to be played during the day. Dominick & the Family Band will bring their country rock music to the stage while Joseph Allred will have a blend of soulful bluegrass and fingerpicked folk songs.
Artists like Elkhorn will play deep psychedelic folk anthems, and Ashley Paul brings a mix of free jazz and shoegaze. The show will find Chris Forsyth pairing in a one-time trio with percussionist and perennial collaborator Ryan Jewell, and experimental luminary Bill Nace.
To end the show, Wet Tuna brings their dubstep tunes contrasted with Jeffrey Alexander and The Heavy Lidders' wiry psychedelic Americana and experimental blues. The legendary Laraaji will bring the show to a close with a sunset set.
For more information about the Deep In The Valley Festival and to buy tickets, go here.