The Farming Man Fest returns to Indian Ladder Farms in Altamont on Saturday, July 16, from 2 pm to 11 pm.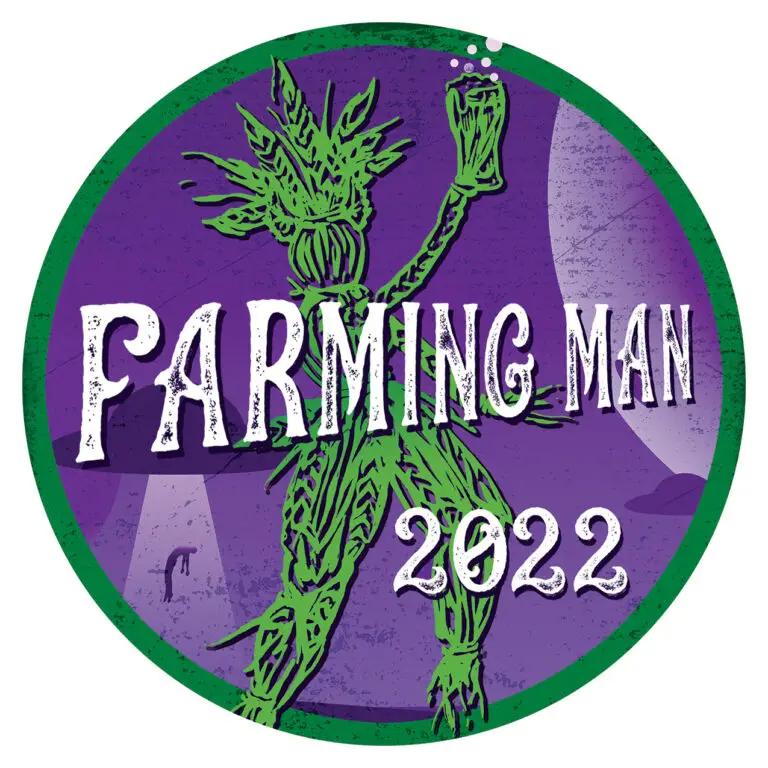 The celebration paused due to the Coronavirus pandemic, but is back and better than ever, offering attendees hours of live music and craft beverages. The fest will celebrate with 28 breweries, 4 distilleries, 7 bands, and 4 DJs over the course of 9 hours.
Farming Man, formerly known as Bottle Share, began in 2014 with about 10 breweries with the aim to help the industry grow and network. After just a few years, the fest has successfully grown after being first opened completely to the public in 2018.
Visitors can take in the scenery of the century-old Indian Ladder Farms orchards as they make their way to the back of the farm where the fest will take place overseeing views of the Helderberg Escarpment. Producers from all over New York State will meet them there with brews and ciders to enjoy as they take in the live music.
This year's featured bands include The Jagaloons, Televisionaries, The Abyssmals, Bruel County Bad Boys, BattleaXXX, Mystery Girl, The College Farm, and DJs Big Ed, Ritz Carlton, and Spacewolf with Masterpeace.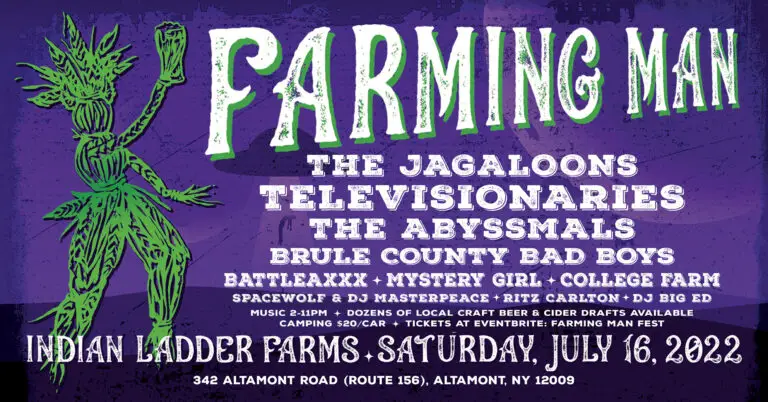 Another highlight of the festival will be the premiere of "Farming Man the Beer," which Indian Ladder Farms Cidery and Brewery Head Brewer, Scott Veltman, will taste on the day of the festival. Multiple breweries collaborated with Indian Ladder Farms, including Common Roots Brewing, Plan Bee, Wayward Lane, and others.
Tickets for those who wish to just enjoy music and food are $25. General Admission for those 21+ are $30, and includes a commemorative pint glass. Kids under 13 years of age are free. For more information and tickets, click here.
The full list of participating breweries and distilleries can be found below.
Arrowood Farms Brewery, Artisanal Brew Works, Big aLICe Brewing, Bolton Landing Brewing, Bound By Fate, Brewery at CIA, Brooklyn Cider House, Browns, Common Roots Brewing, Community Beerworks, Creature Comforts, Frog Alley, Helderberg Mountain Brewing, Mixed Breed Brewing, Nine Pin, ONCO Fermentations, Paradox, Rare Form, Rip Van Winkle Brewing Company, Rockaway Brewing, Saint James Brewery, Single Cut Beersmiths, Strong Rope Brewery, Unified Beerworks, Wayward Lane, Whitman Brewing Company, Woodstock, and The Warbler Brewery, Albany Distilling Co., Four Fights Distillery, Kings County Distillery, and New Scotland Spirits.