The Robert Randolph Foundation announces Juneteenth Unityfest 2022, a national experience uniting diverse voices in commemoration and celebration of Juneteenth and Black culture.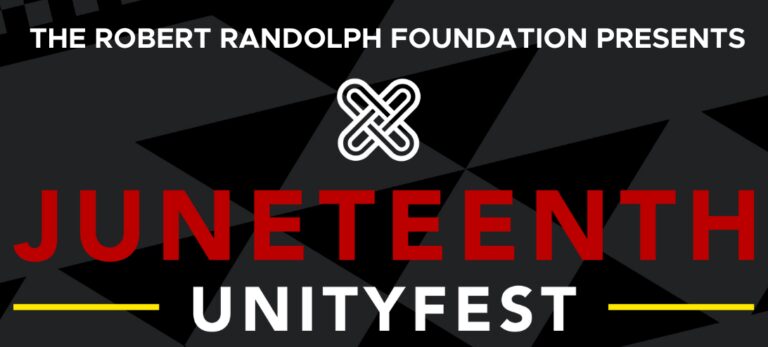 Juneteenth is an important holiday to celebrate in the black community because it is the day when the last enslaved people were made aware of the Emancipation Proclamation.
The celebration will have many different entertainment, education, and activism events featuring performances by some of the world's leading gospel artists, including Tye Tribbett, Deborah Cox, Israel Houghton, Mali Music, and more. It will celebrate black artists and provide a platform to unite a coalition of charitable grassroots organizations.
Grammy-nominated African-American artist Robert Randolph, founder of the Robert Randolph Foundation spoke about the importance of celebrating Juneteenth in a statement.
Juneteenth is a day to remember America's past, recognize the resilience and strength of Black people, and celebrate the progress we have made. This year, given that Juneteenth falls on Sunday and on Father's Day, we also wanted to celebrate the role that gospel music and the church have had in uplifting the Black community over the years, and celebrate the stories of Black fathers who are working to uplift their own communities and families at home.
Juneteenth Unityfest Schedule
JUNETEENTH UNITYFEST Block Party
Location: Under the K Bridge, Greenpoint, Brooklyn
Time: 2pm-7pm EST
Partnership: In partnership with Heal America, KeiStar Productions, NAACBurners, and House of Yes
 
JUNETEENTH UNITYFEST Concert at BRIC Celebrate Brooklyn! 
Location: Lena Horne Bandshell at Prospect Park – Brooklyn
Time: 7:30pm-10pm EST
Partnership: In partnership with BRIC Celebrate Brooklyn and Heal America
 
JUNETEENTH After Party Experience
Location: Brooklyn Bowl (61 Wythe Ave, Brooklyn)
Time: 10:30-12am EST