written by Matthew Romano
The 2021 New York State Blues Fest, a free concert at the State Fairgrounds in Syracuse over Thursday June 24 till Saturday June 26 in Chevy Court. Downtown Syracuse's Clinton Square hosted Dumpstaphunk at the last Blues Fest held in June 2019.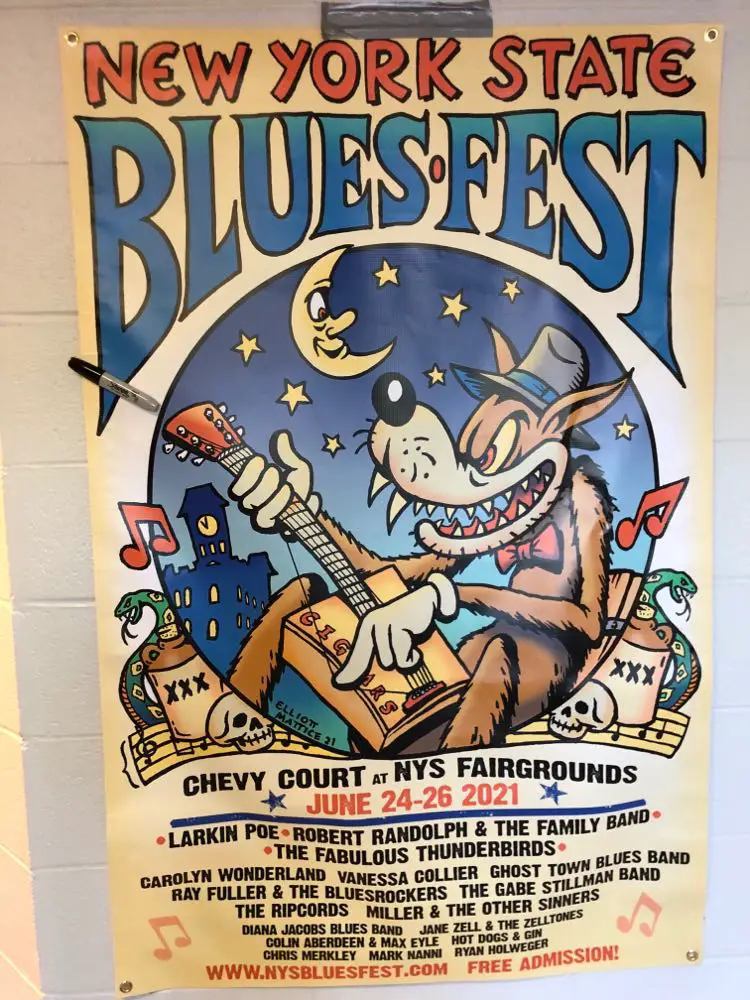 Artists included Larkin Poe, Robert Randolph & The Family Band, The Fabulous Thunderbirds, Carolyn Wonderland, Vanessa Collier, Ghost Town Blues Band, Ray Fuller & The Bluesrockers The Gabe Stillman Band, The Ripcords, Miller & The Other Sinners, Diana Jacobs Blues Band Jane Zell & The Zelltones Colin Aberdeen & Max Eyle Hot Dogs & Gin Chris Merkley, Mark Nanni and Ryan Holweger.

County Executive Ryan McMahon helped kick things off on Thursday for one of the Northeast's largest free festivals. Southern Pennsylvania power trio Gabe Stillman Band and Robert Randolph and the Family Band opened the first sounds at Chevy Court in over a year, with Stillman Band performing a great cover of Bill Withers "Friend of Mine."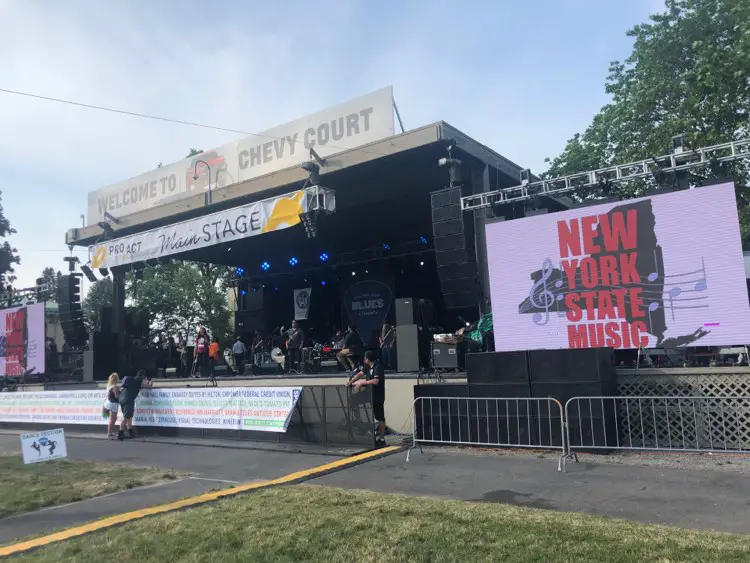 Robert Randolph and The Family Band helped bring the State Fair experience to all in attendance. The family band has Lenesha Randolph on vocals, Ray Ray Holloman on guitar Stevie Ray Ladson On Bass, and Rochester native Levi Bennett on drums.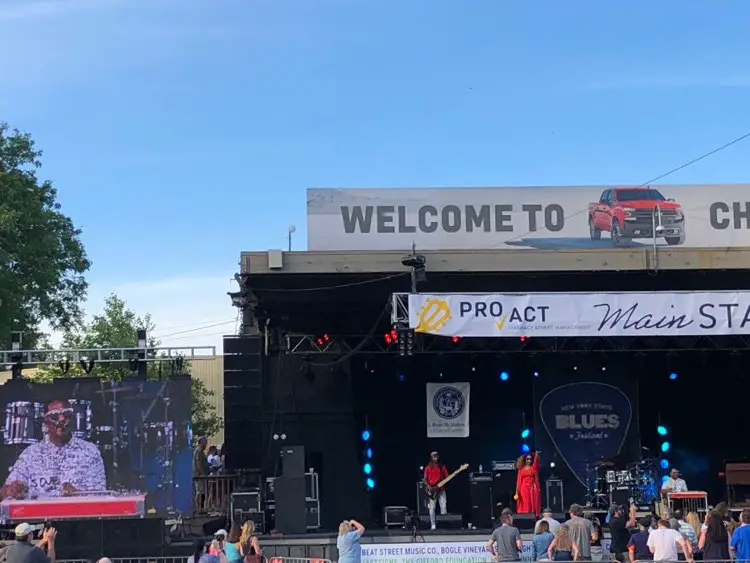 The group periodically changed instruments during their soul set performance. Lenesha Randolph was quoted "It was great to be out in the land of the living. Such a great time, thank you guys for welcoming us."

Local Solvay saxophone player Dunham Hall got the call at 5:30 to join Randolph's set at 7PM. He showed up and laid down saxophone for an extended cover of Sly and The Family's Stones "Thank You (Falletinme Be Mice Elf) Again".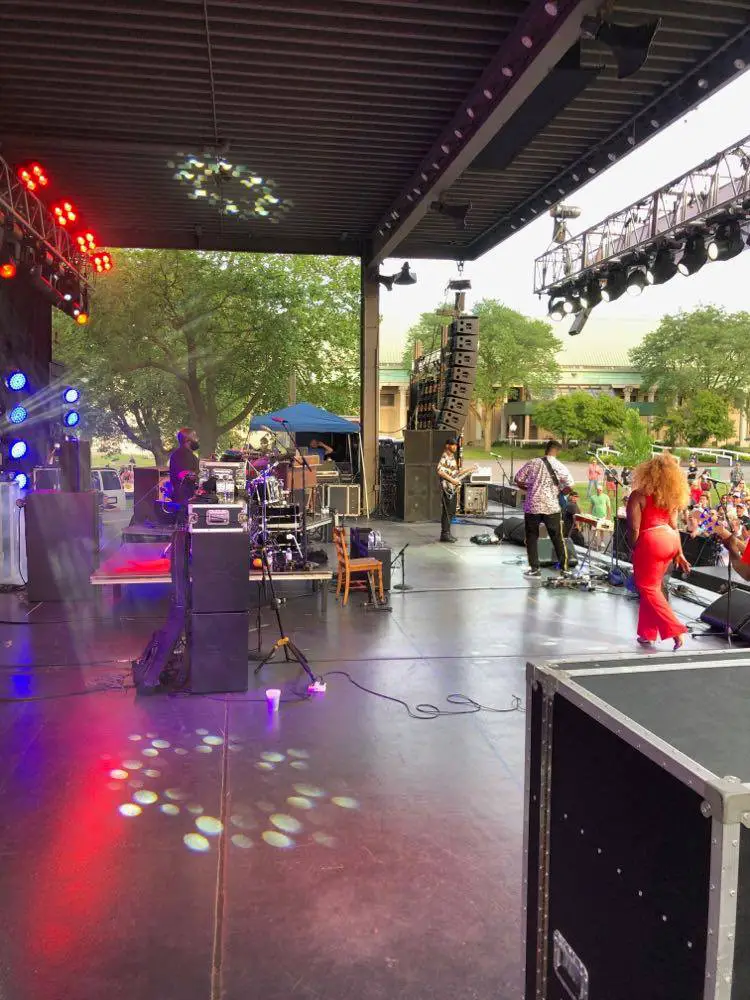 Robert Randolph spoke with NYS Music at the Jus Sum Jazz lounge following his show:

Matthew Romano: It's good to have you guys back in New York State performing live. What memories come to mind when you play Upstate?

Robert Randolph: It's crazy how many iconic shows have happened up here. One of the first shows I played with The Word was at a small club in Syracuse in 2000. The Word is playing at Tipitina's at Jazz fest in New Orleans this year. It's a vibe.

MR: This jazz club has a New Orleans vibe to it.

RR: Yea I like it. It's reminds me of a modern day juke joint.

MR: What shows have you attended in New York State that made an impact?

RR: The first Phish show I saw was at Madison Square Garden. I remember it was a blast but it also humbles you. It's one of these things where It all becomes special. I go to the Dicks shows in Colorado too.

MR: What shows of your own are on the horizon in New York State In 2021?

RR: I'm playing with The Word at Levon Helm Studios in Woodstock. That's gonna be special, def come check that out.
Robert will be performing at the Gorge Amphitheater with Dumpstaphunk and Dave Matthews Band Labor Day weekend when live music continues at the Fairgrounds.

Vanessa Collier from Dallas took on a James Brown-like stage presence on Friday night at the Fairgrounds. She was out front counting on the one in between playing funky arrangements on lead saxophone.

The Fabulous Thunderbirds from Austin TX helped keep that legendary blues smoke going to close the night. Attendees in the crowd reflected on Stevie Ray Vaughn's New York State Fair performance in 1986. The Austin, TX guitarist played "The Sky is Crying" while the rain came down upon the old grandstands. Vaughn and Double Trouble walked a tightrope at Miller Court in 1989 as well.

Saturday afternoon's set by The Ghost Town Blues Band from Memphis was definitely channeling older spirits. Gregg Allman's chilling composition "Whipping Post" was taken on by the ensemble. Matt Isbel's whiskey gravel soaked vocals helped resurrect Allman's sound. Trombonist Suavo Jones traded notes off Cedric Taylor's howling B3 Hammond to boot.
Perhaps this was a nod to the 50th anniversary of the Allman Brothers Band closing the Fillmore East. Their final performance on June 27, 1971 found the Allmans playing until 8AM. 2016 NYS Blues Fest artist Butch Trucks reflected "I remember Duane (Allman) walking in front of dragging his guitar while i was sitting there completely burned and he said "Damn its just like leaving church"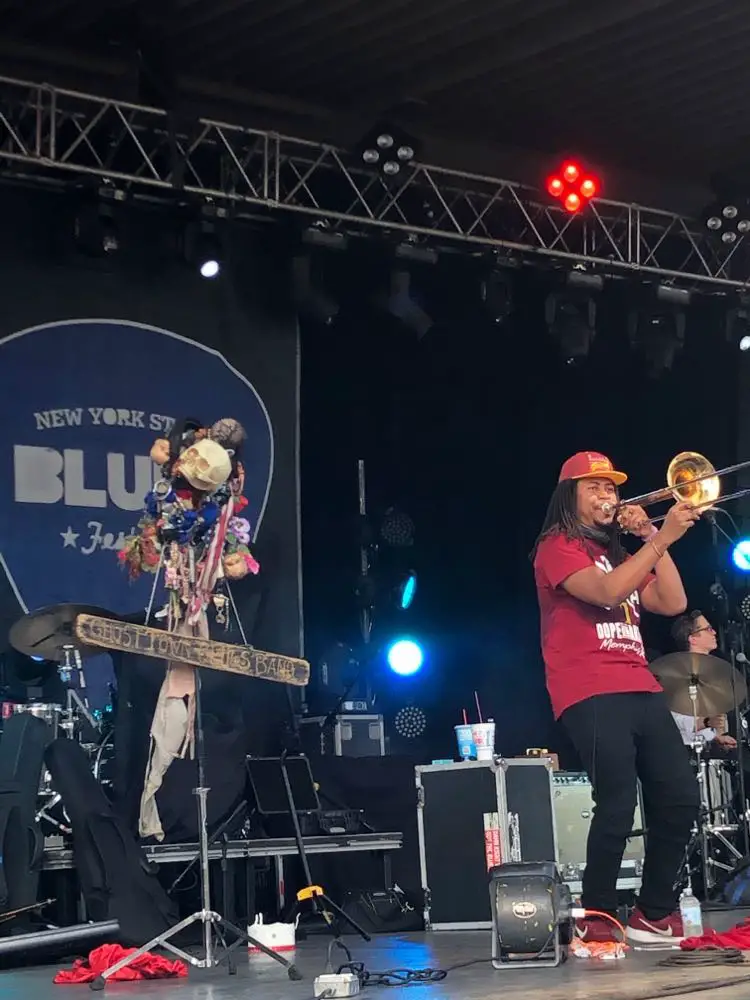 Rebecca and Megan Lovell from Georgia performed as part of Larkin Poe to close the weekends music. They are descendants of tortured artist and genius Edgar Allan Poe. The duo and their band treated the crowd to songs off their 2020 album's "Self Made Man" and "Kindred Spirits."

The title tracks lyrics resonated on the blues soaked audience "I was down and out, now I'm up again When I roll the dice, everybody wins Like a cannonball, moving down the track, Baby's on her way, she ain't coming back"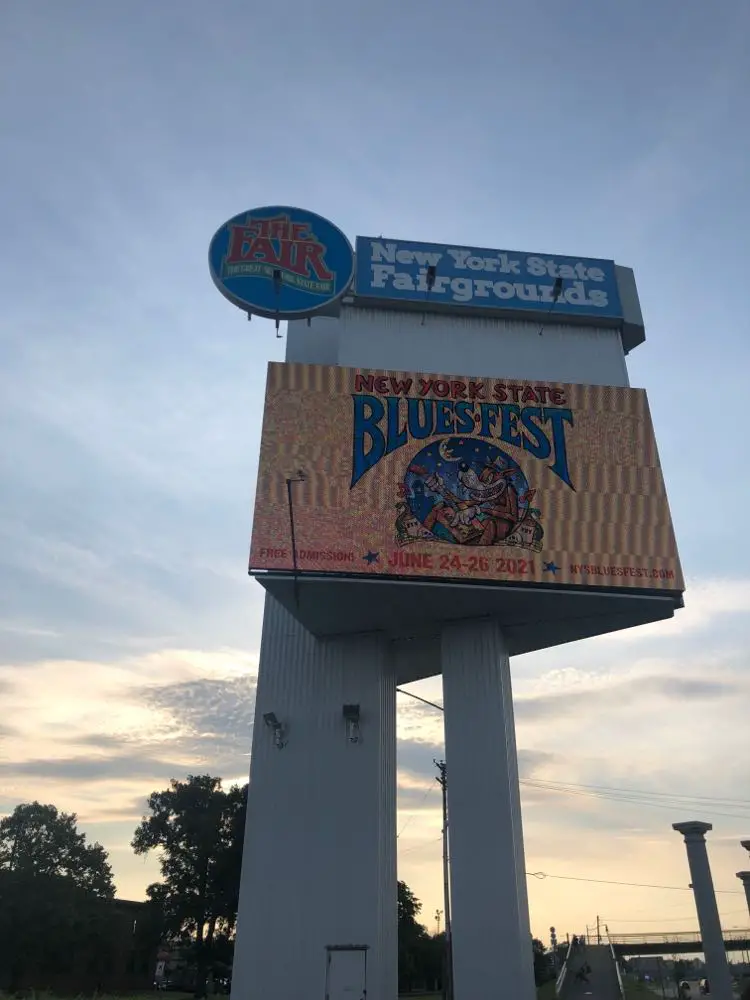 New York Blues Fest has made its way back across the land helping ease everybody's same old blues on a different day.