photos by Erin Reid Coker
The rich music history of the Capital Region was celebrated on Tuesday, June 7 with the Eddies Hall of Fame Induction Ceremony. Held at Universal Preservation Hall in Saratoga Springs. The eight honorees included folk, ambient, rock, and acoustic artists, as well as a promoter, writer/musicians, and an independent radio station founder.
Paul Rapp, a musician and entertainment rights lawyer, as well as a 2020 Eddies Hall of Fame inductee knew them all and gave opening remarks noting such. Rapp, drummer for renowned Albany act Blotto, weighed in on each musician, offering heartfelt thoughts and a few laughs as he discussed his connection and the impact each of the eight left on the Capital Region scene.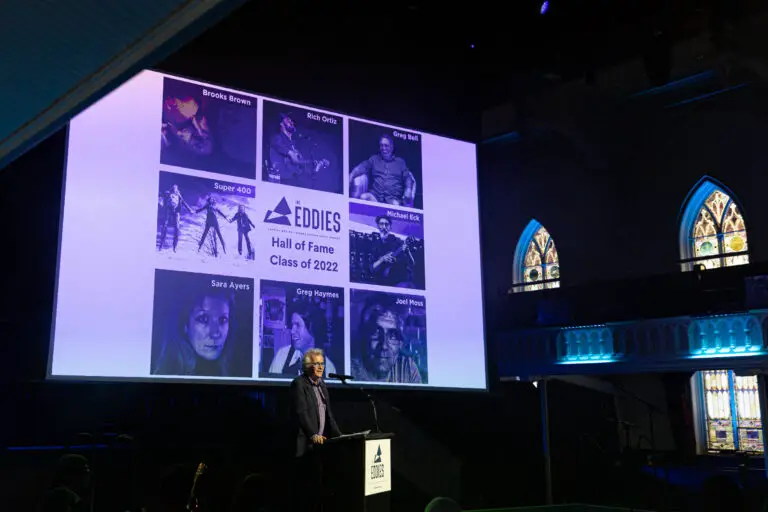 Honorees included Joel Ross, a 7-time Grammy Award winner who engineered songs for Broadway musicals and TV shows, and worked with Ray Charles and Tony Bennett among many others.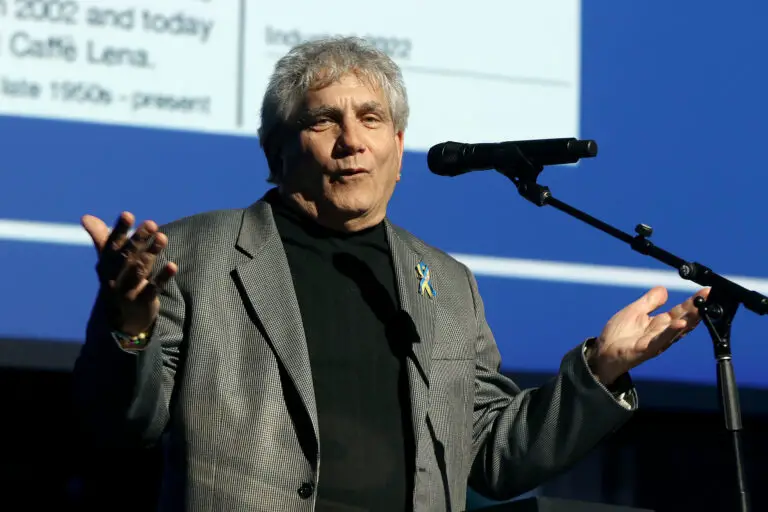 Brooks Brown, founder of WEQX, an independent radio station, was referred to by Rapp as having "saved the Albany Music scene" by creating a radio station that played local bands that couldn't be heard elsewhere. Rapp noted that Brown took great joy in telling corporations looking to buy his station to "go fuck themselves."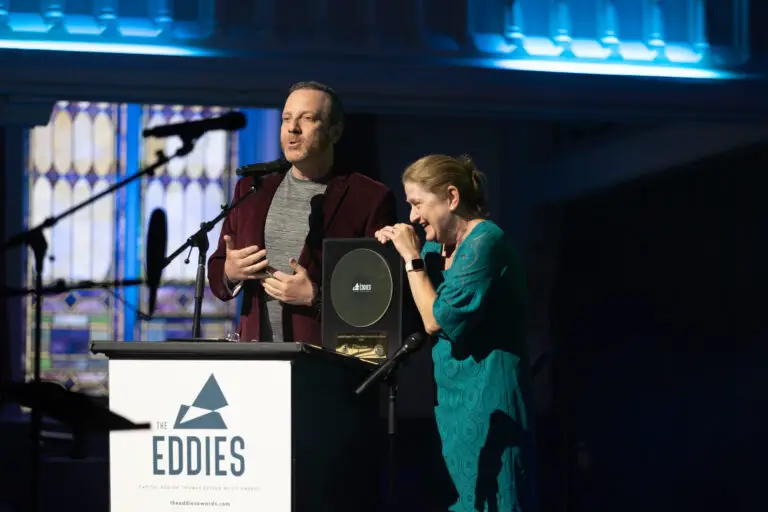 Super 400 from Troy has had an impact felt as far away as Spain, which led to Spanish band Red Apple sharing via prerecorded video how they were looking for bands that were real and similar to them. In discovering Super 400, they found a band on the same wavelength, as well as future friends. Red Apple then performed "Green Grass End" in tribute to Super 400.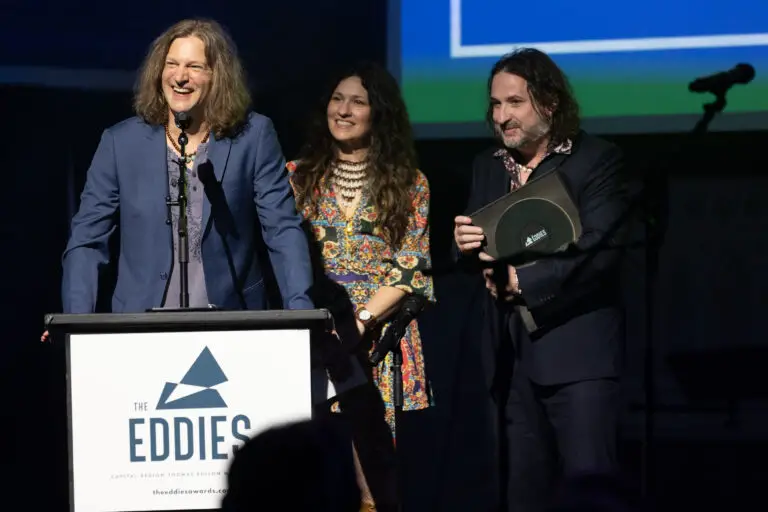 Greg Bell, the promoter who made Albany a jam band mecca and must hit tour stop, has run Guthrie/Bell Productions since the early 1990s. His presence in the Capital District will be profiled in the upcoming documentary from Mirth Films, Grapplin' Greg. Rapp noted that no one has done more to support local bands than Bell, adding, "Music promoters are like adding kindling to a fire. The good ones make it burn bright."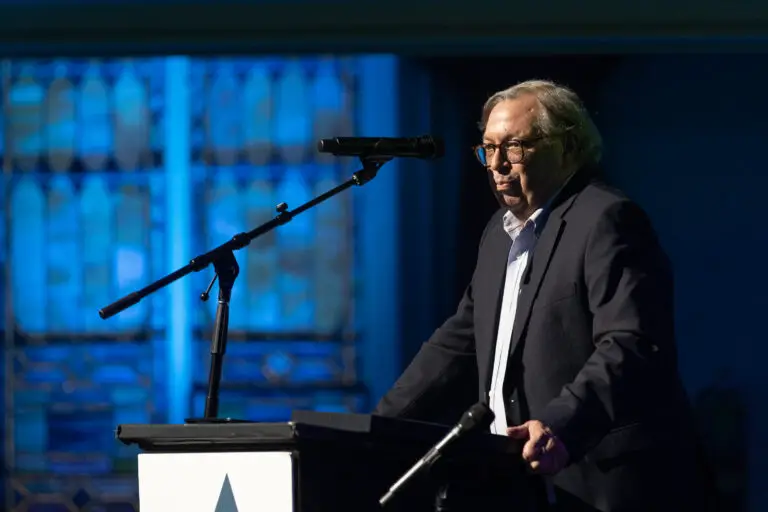 Rich Ortiz, the "fishin' musician," comes from a family rich in music history and plays more than 300 gigs a year and has been featured on the cover of numerous fishing magazines.. If night fishing were a thing, we may not have this legend from the Lake George region. Saratoga Springs guitarist from 80's band The Morons, Steve Candlen, later performed Ortiz' "I Love You Everyone."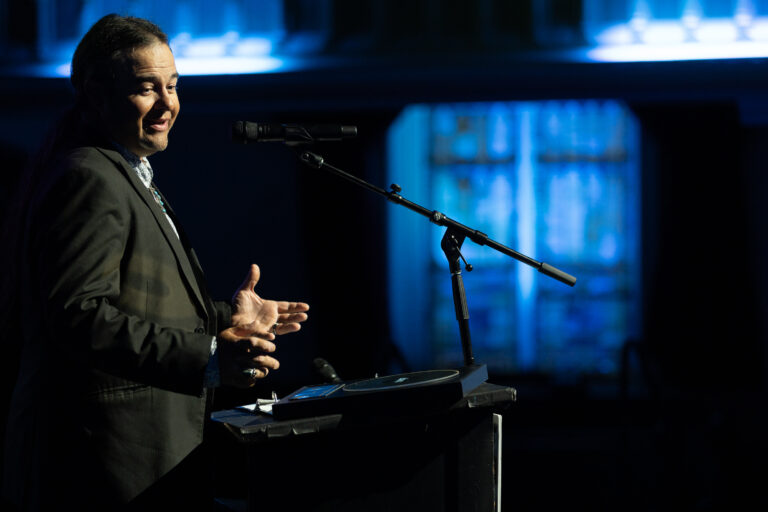 Michael Eck is many things – a painter, arts writer, Caffe Lena board member, and Ramblin Jug Stompers spoke with great emotion in receiving the Eddies Hall of Fame honor. Candlen later performed an Eck original "You're a Mountain," with the fitting lyrics "you're a mountain, you're a legend, you're a king."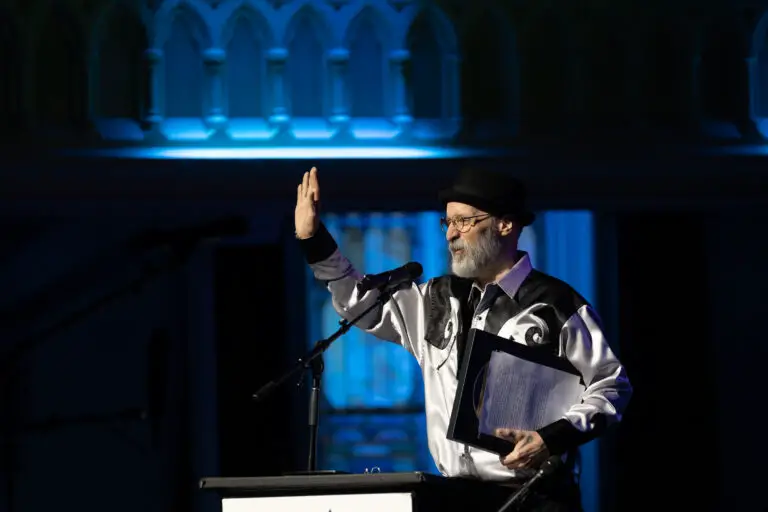 Sara Ayers, with an eclectic career that includes folk, punk, bubblegum, rock, electronica and especially ambient music, was a crowd favorite as she was honored for her contributions to the scene.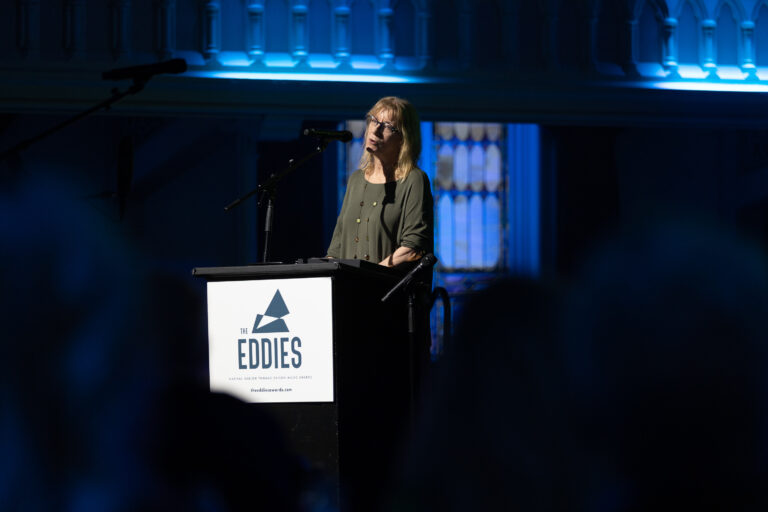 Greg Haymes, a man who did so much for local bands, venues and aspiring writers and photographers, was the final honoree of the night. The late "Sarge" Blotto has a varied career in multiple genres and styles, and in founding local music website Nippertown, he had a connection to nearly the entire room of musicians, journalists and fans. Rapp pointed to one of the many quirks of Haymes, was his mentions in reviews of a musician's shoes, considering those with good shoes to have 'made it', and with that, Rapp pulled out a ruby slipper. The unofficial Jug Stompers theme song, "Jug Band Music," by the Memphis Jug Band, and performed by Tom Lindsay to honor Haymes.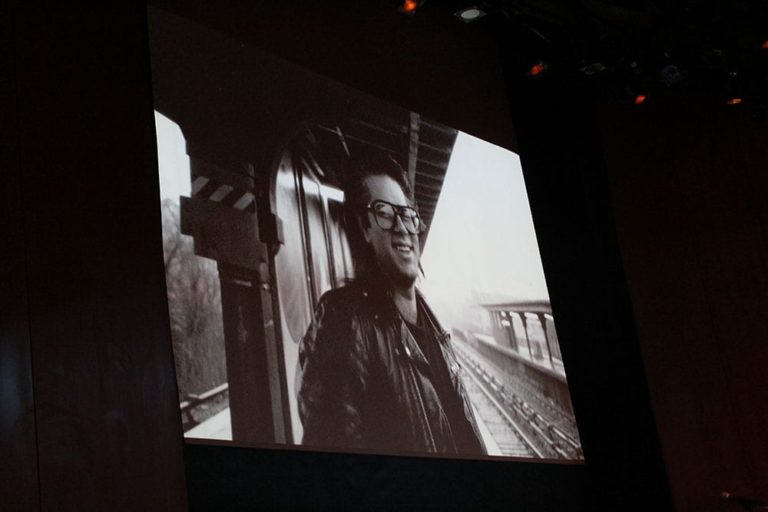 While Haymes passed away in 2019, he was fêted by his fellow inductees in a slideshow retrospective. Ayers accepted on behalf of her late husband, noting that he lived an artistic life as a musician, a writer and a website publisher, and it was a life he was proud of. His not too serious approach to preparing himself for a performance on stage (whether with a customized washboard, or a typewriter for a percussion instrument), his experience as a musician made him want to share the passion of local musicians in the Capital District through his writing. In doing so, Haymes gave many writers and photographers a chance to, a tradition we continue at NYS Music.
Photos by Erin Reid Coker